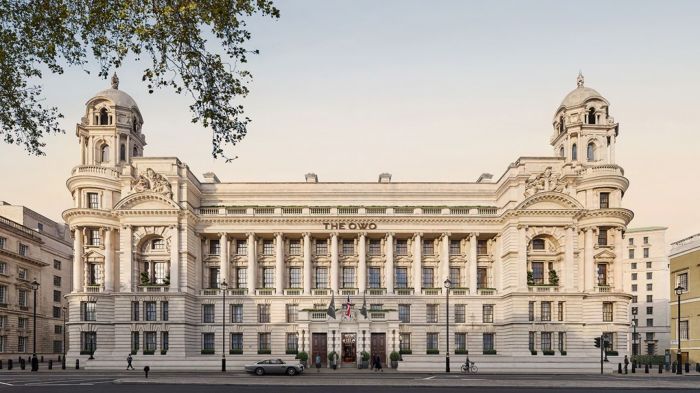 Raffles London at the OWO
Raffles will open their first luxury UK hotel in London on September 29, 2023, in the historic Old War Office (OWO) of Winston Churchill. After going through a six-year renovation, the historic address, 57 Whitehall, will now be home to 125 luxury guest rooms and suites, a 600-person ballroom for weddings and special events, and 2.5 miles of corridors of pure luxury.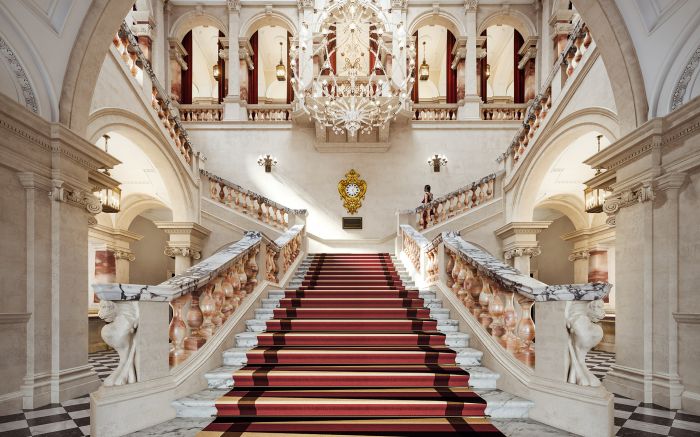 Raffles London at the OWO
Epicureans will be delighted at Raffles nine restaurants and three bars which include three unique dining experiences by Argentian chef Mauro Colagreco. The rooftop bar has panoramic views of Buckingham Palace.  And elegant afternoon teas will be served in the old library as a tribute to the history of the building.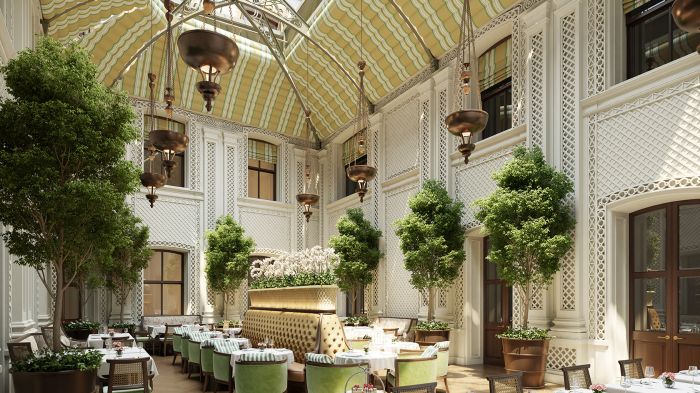 Raffles London at the OWO
The building began as the palace of the Tudors and Stuarts but burned in 1698 when a servant hung linens too close to the fireplace. In the Victorian era, a beautiful structure was built to house a new war office. During World War II, Sir Winston Churchill had his office at this location. And while working as a British Intelligence officer, Ian Fleming, creator of James Bond, was a regular visitor and lots of scenes from the 007 movies were filmed in and around the structure.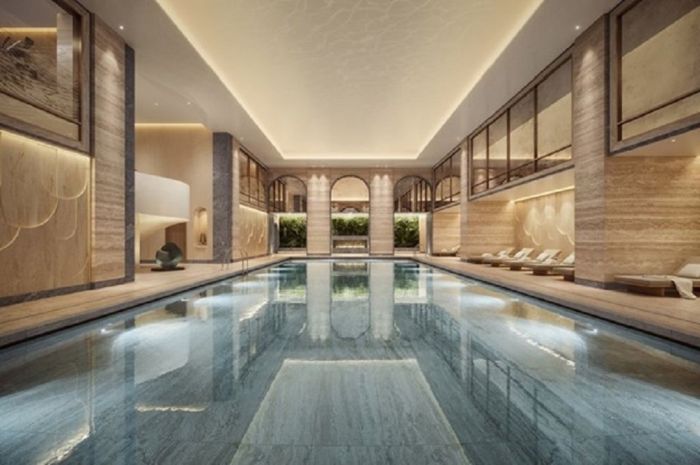 There is a 20-metre subterranean pool. London's first Guerlain brand Spa spans four floors of the hotel's 14 floors (7 above ground and 7 below ground). The Guerlain Spa offers saunas, steam rooms, and experience showers; a state of the art gym and movement studio; luxurious treatment rooms with private showers and changing facilities; one single and two double VIP treatment suites with private showers, changing facilities and soaking tubs; and a Guerlain Atelier presenting express beauty treatments, make-up and fragrances.
Raffles London at the OWO
The heritage suites at Raffles London include the two-bedroom Churchill suite (formerly the Army Council Room), and the one-bedroom Granville suite, named for Polish agent Christine Granville – also known as Krystyna Starbek. The massive bathroom includes a freestanding bathtub and a custom built walk-in shower. However, all the suites at Raffles London are privy to a 24-hour butler service. This is just another example of Raffles impeccable luxury guest service.
Raffles London at the OWO, 57 Whitehall, London