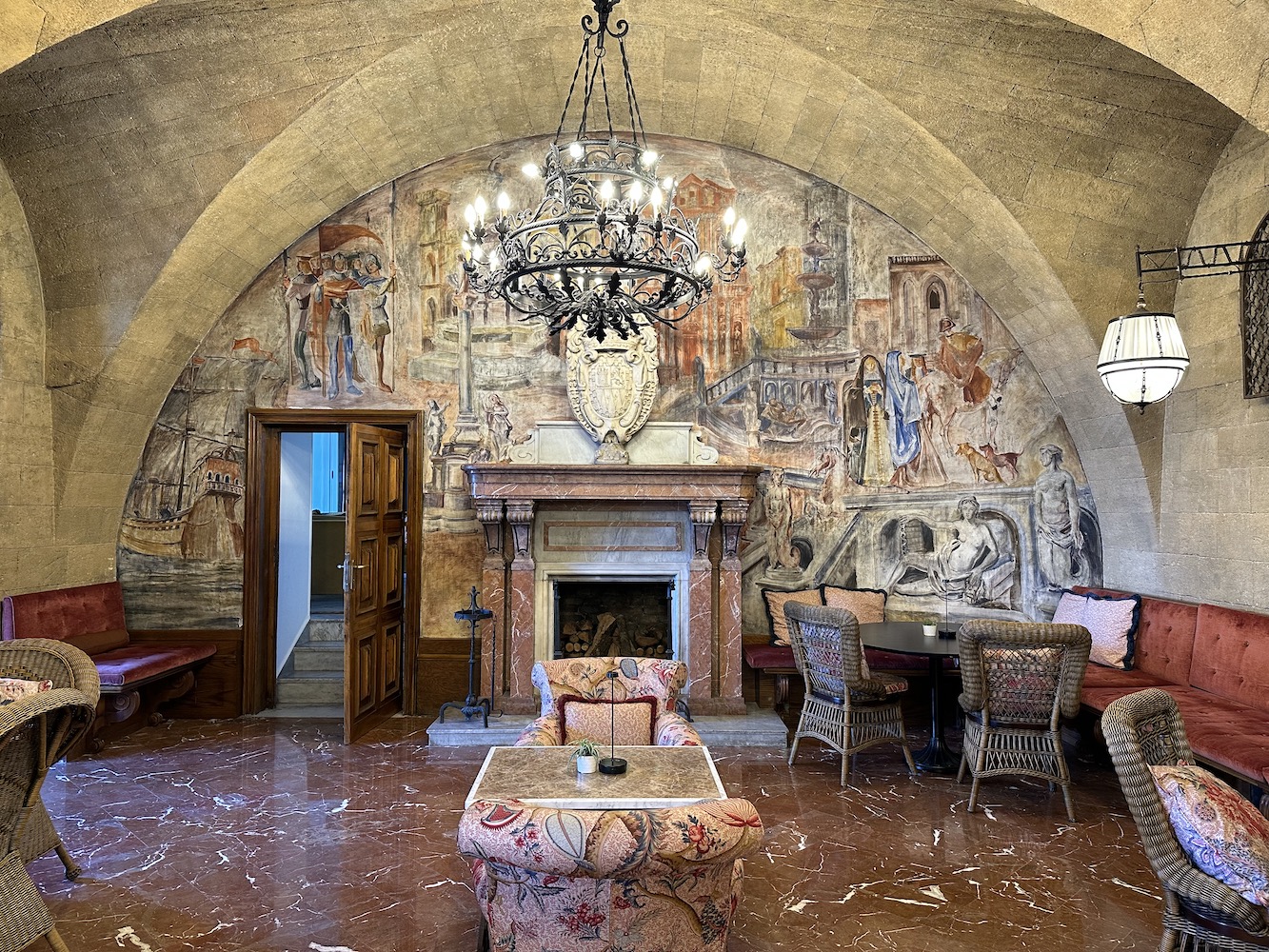 Villa Igiea, Terrazza Bar interior
Sicily is having a moment, thanks in part to the elegant hospitality proffered by the island's two Rocco Forte hotels. This London-based, fourth generation, family owned company rolls out the red carpet at each of its five-star hotels/resorts throughout Europe. Within its historic properties, Rocco Forte guests enjoy restorative spas, destination level bars and restaurants, and gracious amenities that make for unforgettable experiences. Sicily's Villa Igiea and Verdura Resort provide a great introduction to both the brand's diversity and the rogue Italian island's beauty.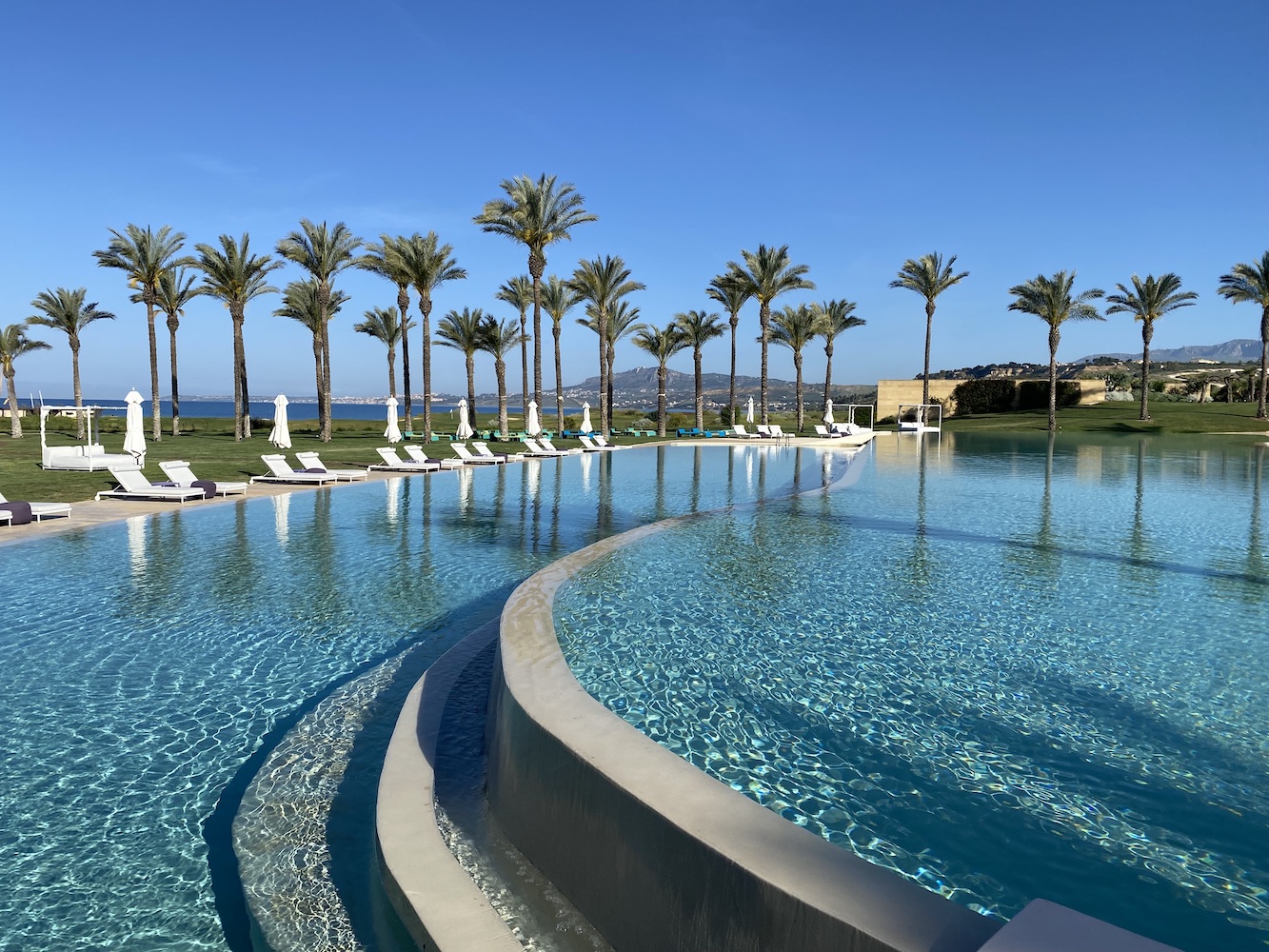 Verdura Resort swimming pool
Beachfront Chic: Verdura Resort
Situated on the southwest coast of Sicily, between the Valley of the Temples in Agrigento and the small fishing town of Sciacca, Rocco Forte's Verdura Resort and its 568 zagara-scented, auto-free acres are best navigated via bicycle. (A complimentary fleet is scattered throughout the property and available for the taking.) Verdura's modernist aesthetic allows the setting to be the star; two golf courses (one 18 hole and one nine), and more than a mile of private coastline provide the "wow" factor.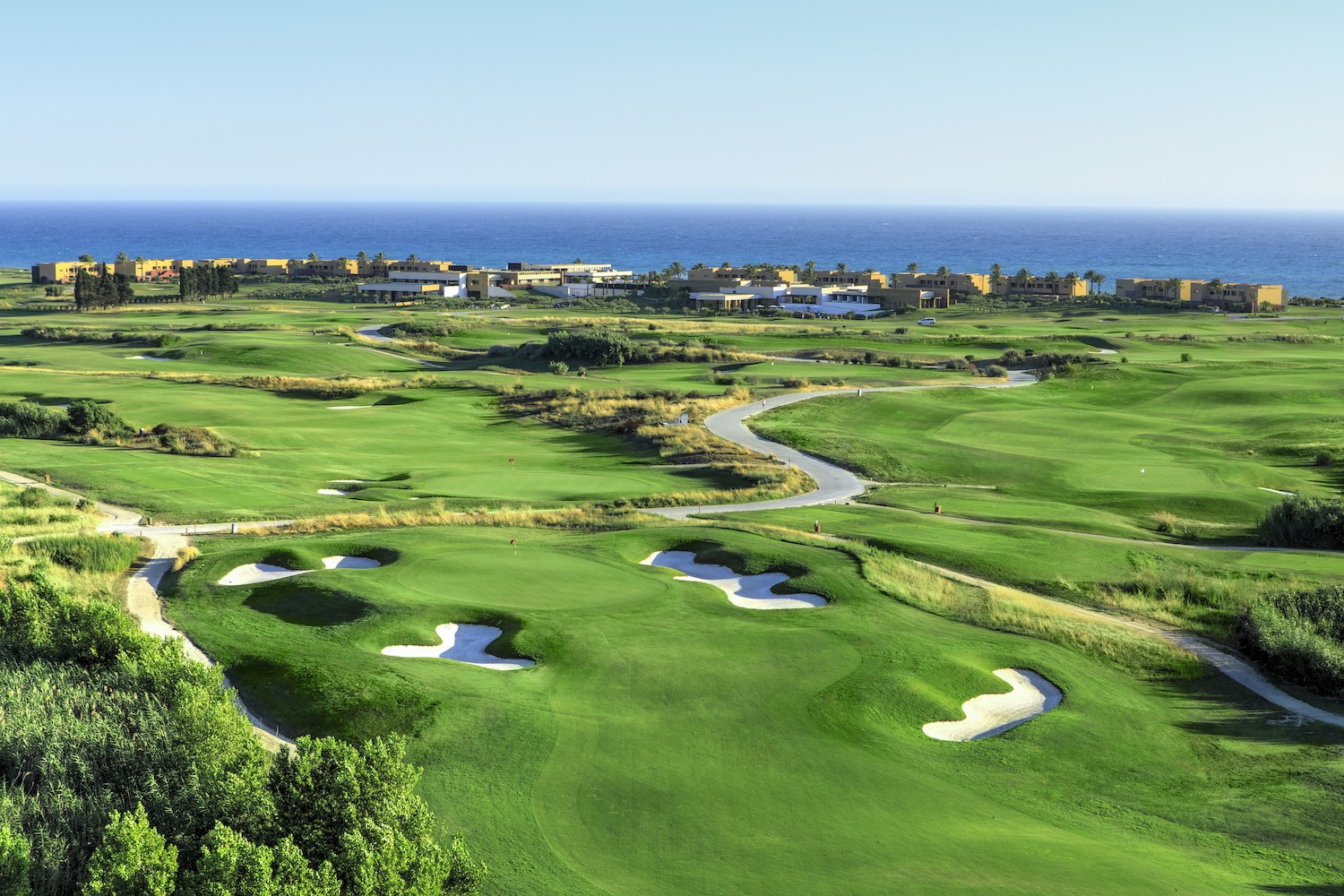 Verdura Resort golf course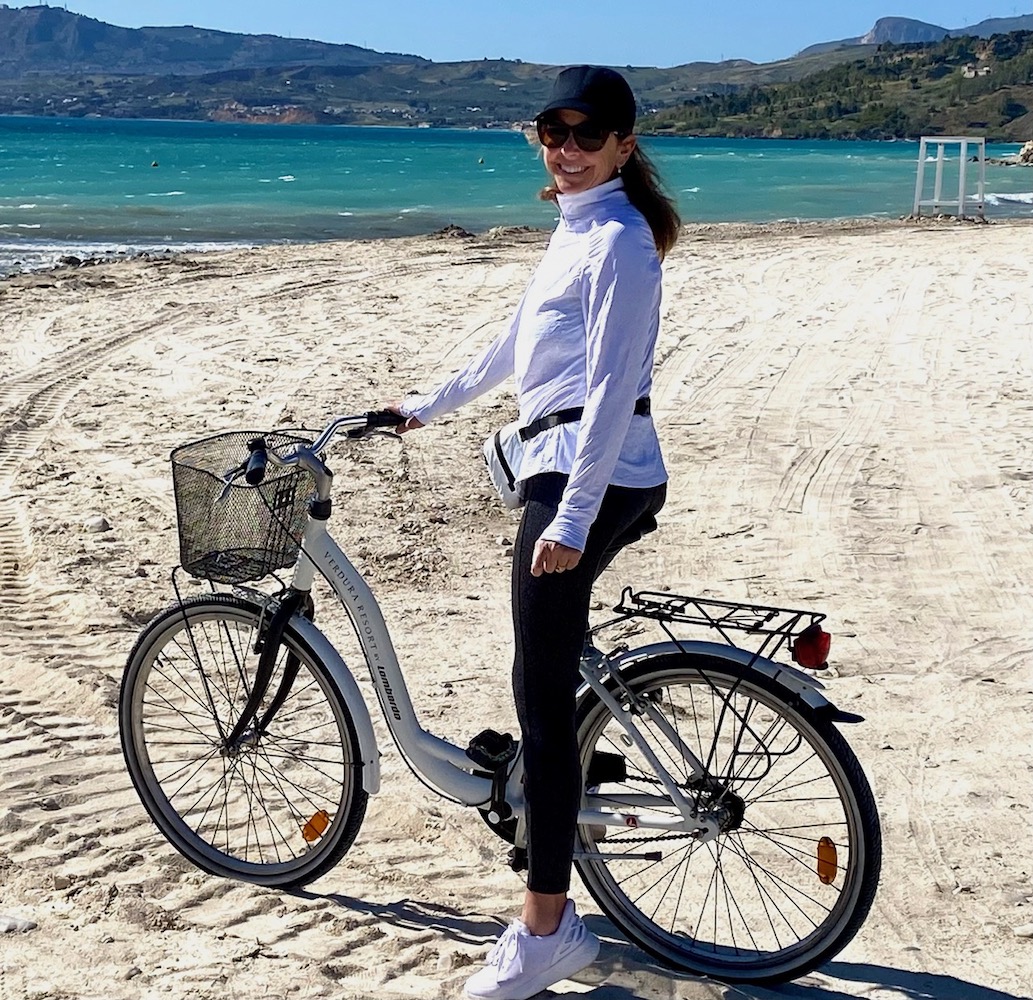 Verdura's acreage is best explored via bicycle. Photo by Dan Miller
At Verdura, Rocco Forte's deputy chairman and director of design Olga Polizzi has fashioned a tangible sense of place. The resort is all about casual sophistication and is an ideal escape for families. The expansive indoor/outdoor, youth-centered Verdùland features fun, daily programming for children and teens, allowing parents the freedom to play a round within Italy's number one course, take cooking or mixology classes, wine taste, or relax in the indulgent Irene Forte Spa, the largest in the Rocco Forte portfolio. One of Europe's most advanced luxury wellness centers, the spa offers a wealth of fitness programs and treatments as well as an outdoor thalassotherapy circuit consisting of four pools of varying temps.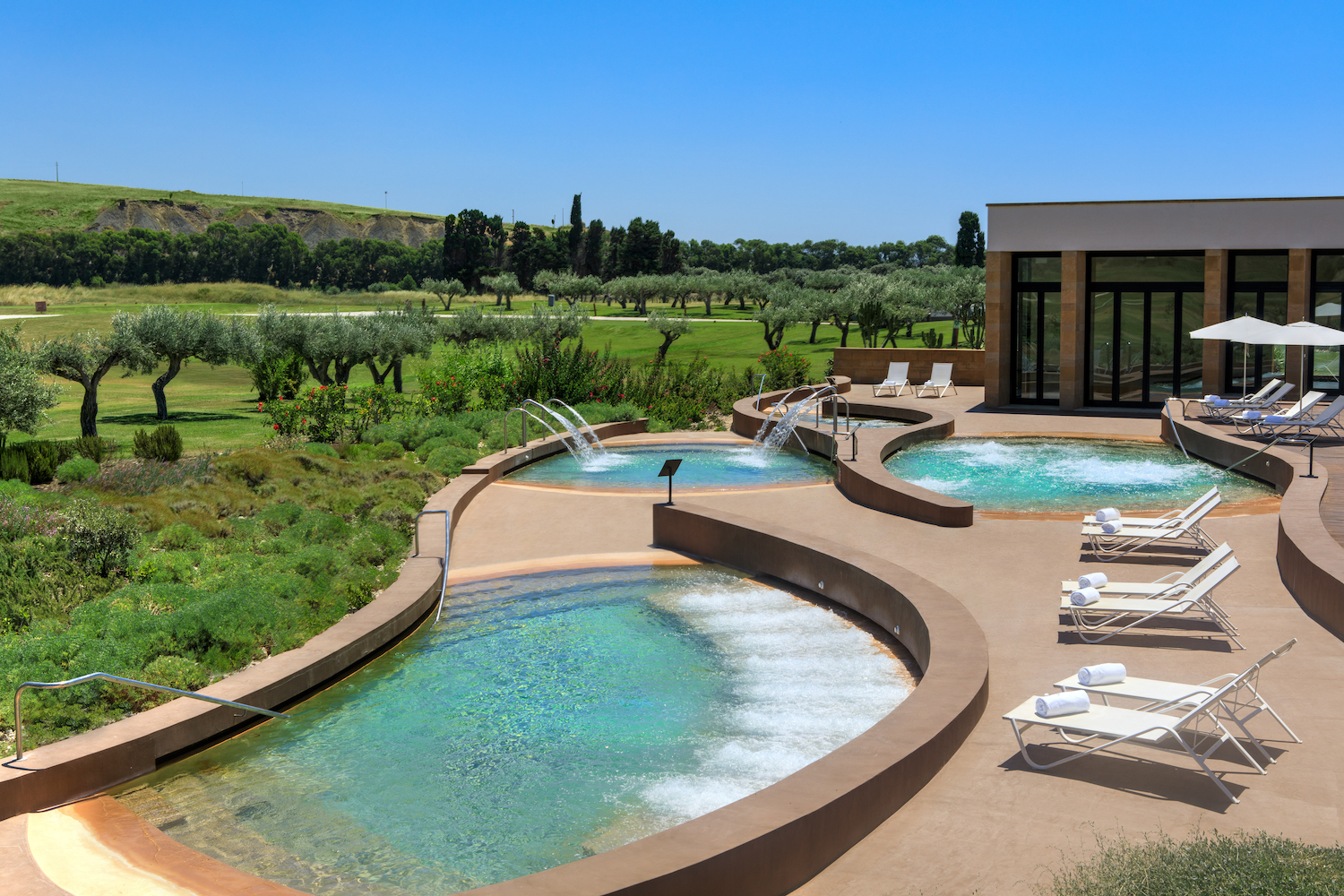 Verdura Resort Irene Forte Spa Thalassotherapy Pools
Understated, yet luxurious and pampering, Verdura and its 203 modern rooms and suites reflect southern Sicily's rustic, rugged terrain. Its geometric structures, each oriented toward the sea, blend naturally with the landscape. A massive swimming pool flanked by chaise lounges and day beds provides a focal point, and the private beach with thatched sun umbrellas features a Water Sport Centre offering wake and flyboarding, windsurfing, etc. In addition, jogging, trekking and cycling trails meander through the resort's olive, orange, and lemon groves.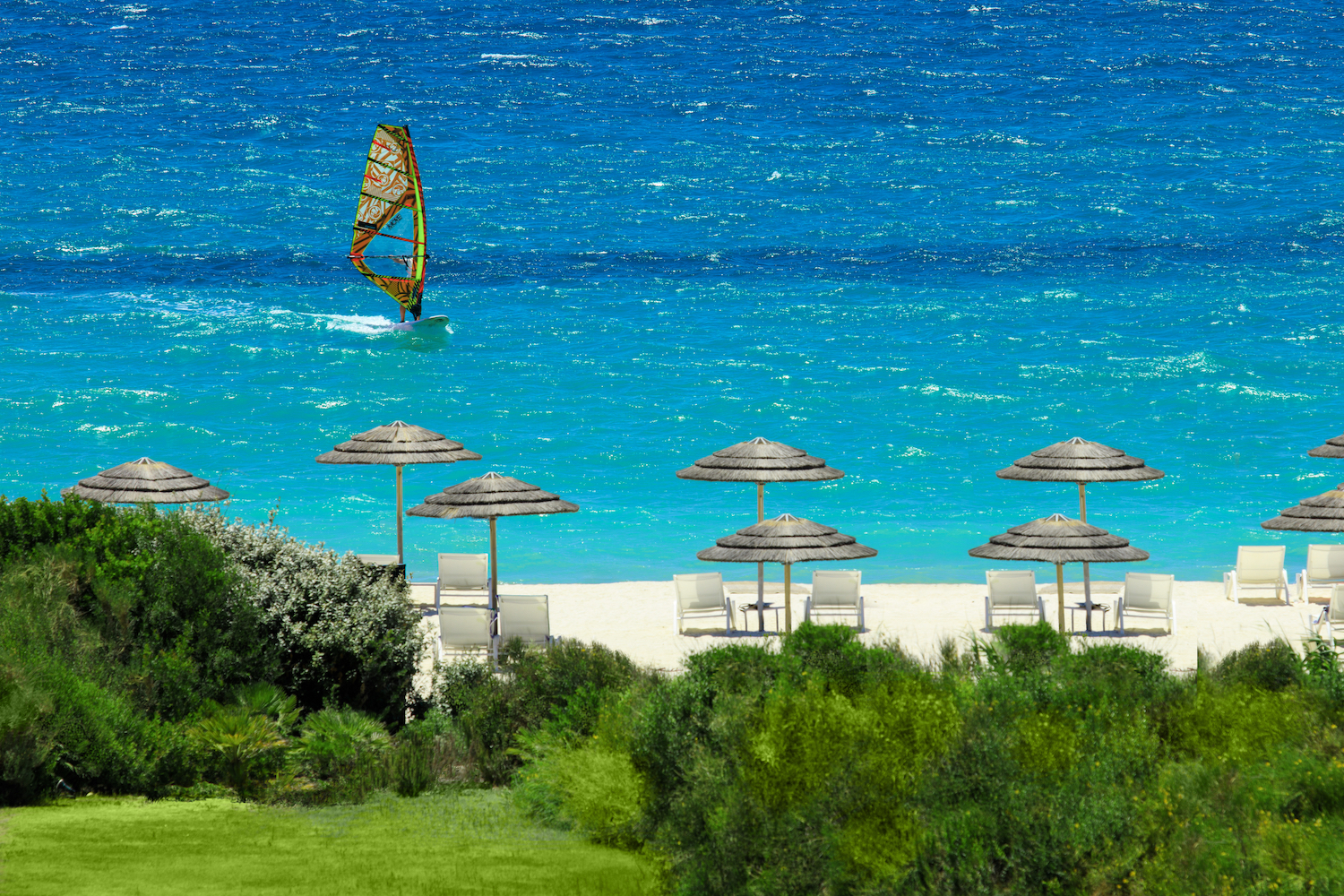 Verdura Resort beach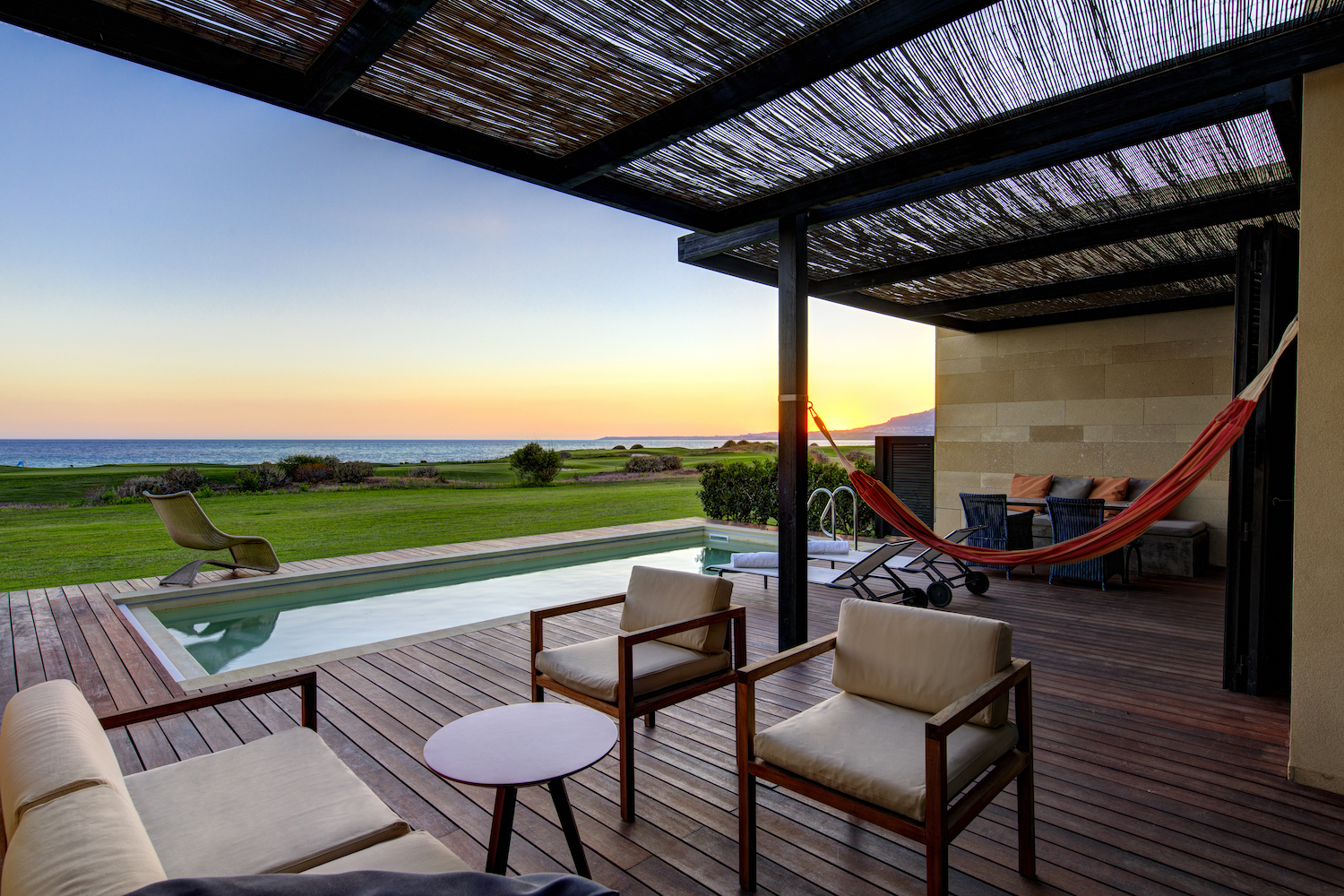 Verdura Resort Villa Tilia terrace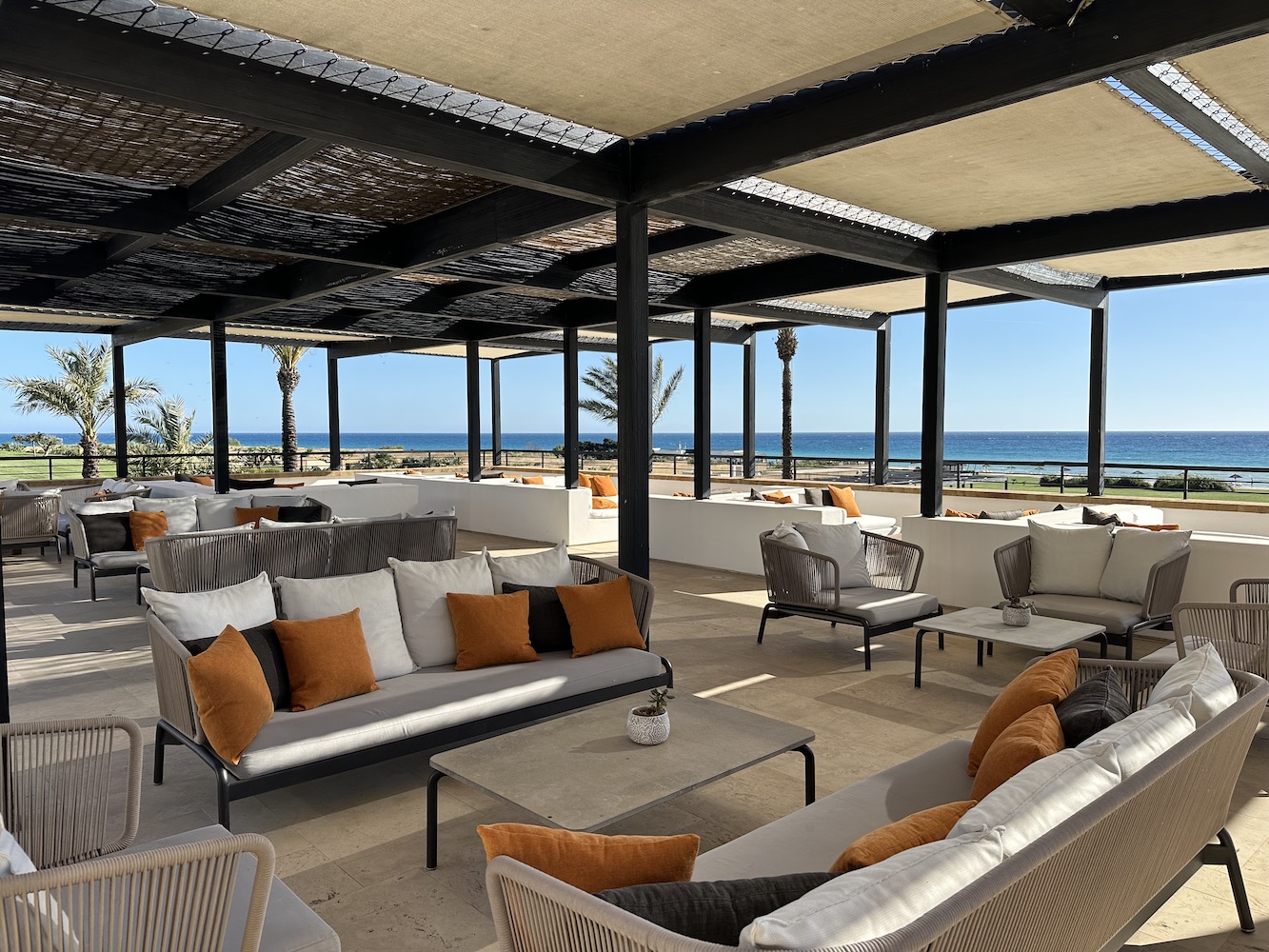 Verdura Resort's Granita Bar terrace
Just as at each Rocco Forte hotel, the cuisine at Verdura reflects the region. Ingredients feature authentically Sicilian items such as freshly caught fish, extra-virgin olive oil produced by the Verdura Organic Farm, and vegetables, oranges, lemons, aromatic herbs and almonds from the resort's own organic garden. A well-stocked and highly curated wine cellar features the region's best labels and varietals. Breakfast at Buongiorno is particularly bountiful, featuring a lavish buffet starring freshly squeezed orange juice from the resort's abundant orange trees. And don't miss evening aperitivo (a particularly Italian custom) at Granita Bar where crafted cocktails are served with a brilliantly setting sun.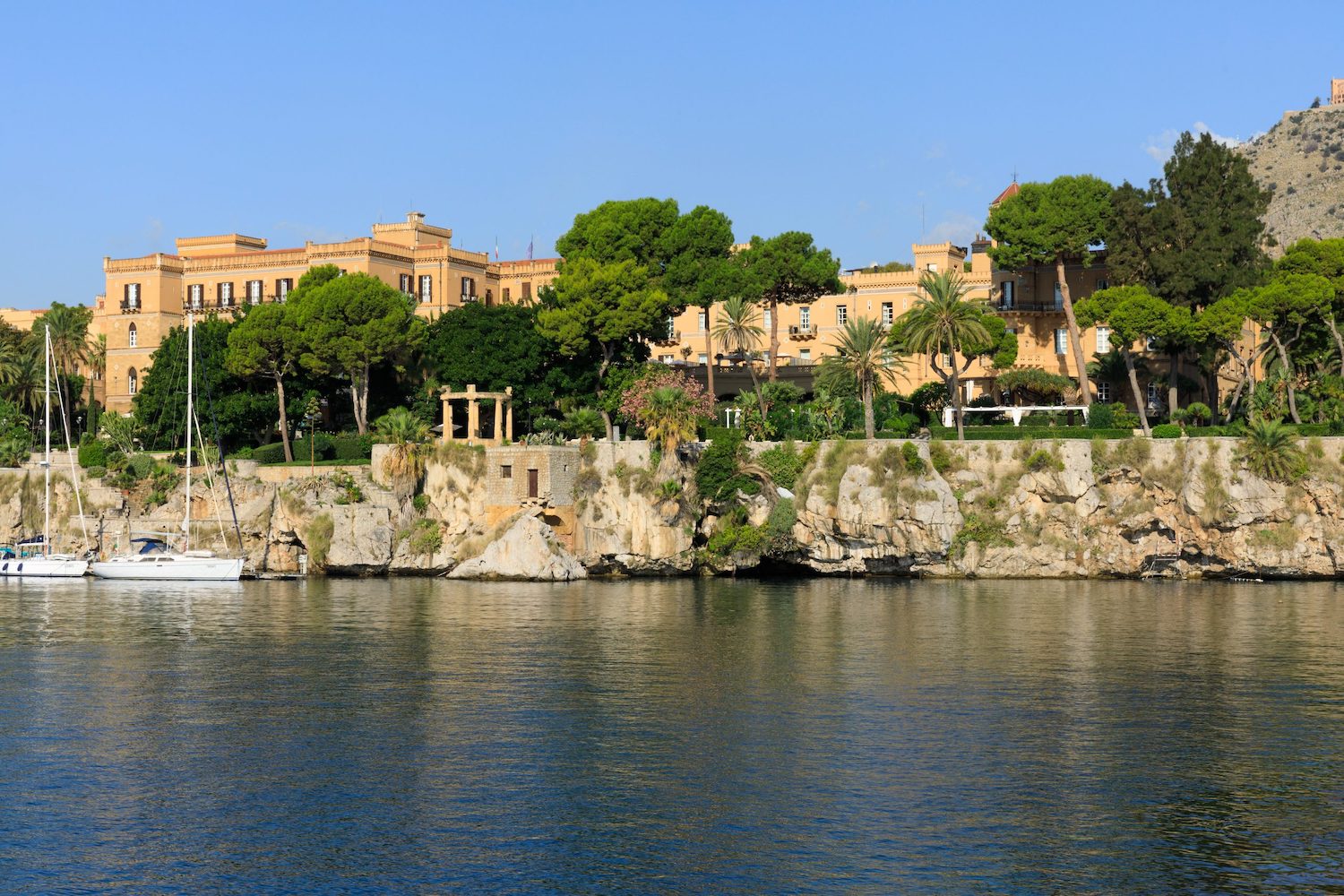 Villa Igiea
Timeless Elegance: Villa Igiea, Palermo 
Glamorous Villa Igiea in Palermo is the former haunt of Italian socialite Donna Franca Florio who opened the original, historic grand dame hotel at the turn of the 20th century. Over the decades, the villa has hosted royalty, dignitaries and Hollywood stars, each of whom has reveled in the resort's Tyrrhenian Sea-adjacent gardens and Belle Époque interiors. 
The Rocco Forte hotel group purchased the property in 2019, and Polizzi creatively reinvented the property, restoring and enhancing its central areas, 78 guestrooms, and 22 suites to new levels of sumptuousness. She took inspiration from the influential Florio family as well as from the Edwardian and La Belle Époque periods in which Villa Igiea was built. The Sala Basile, the jewel in Villa Igiea's crown, with its Sicilian Art Nouveau style murals by the revered painter Ettore de Maria Bergler, served as a color chart for the hotel's interior design.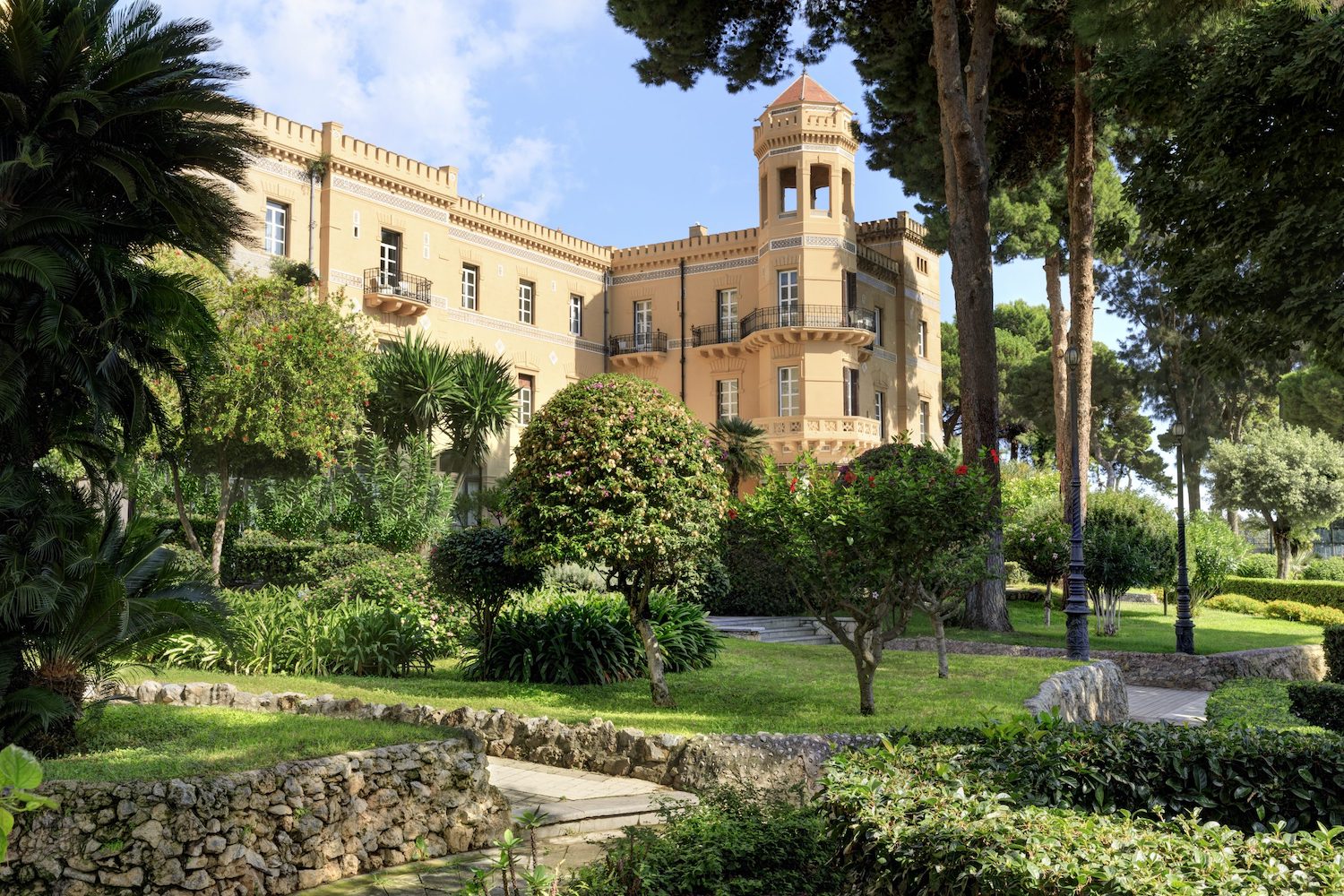 Villa Igiea features lush gardens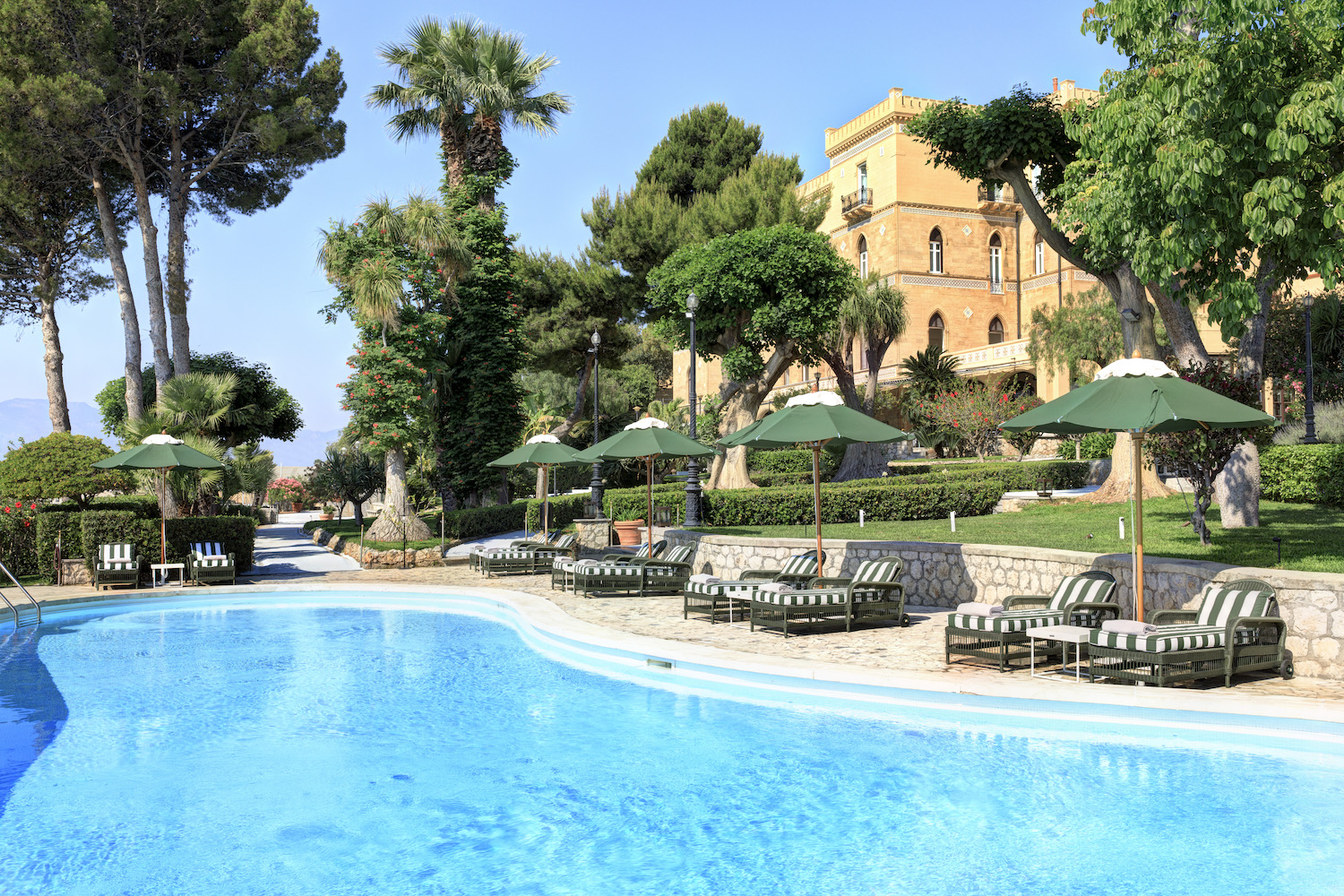 Villa Igiea swimming pool
The chic presence of Villa Igiea's illustrious former guests is palpable within the resort's stunning Terrazza Bar and patio, where cocktails are named in honor of Grace Kelly, Sophia Loren, Paul Newman, Gina Lollobrigida, and others. Evening aperitivo enjoyed within the vaulted bar or al fresco on the expansive, zagara perfumed terrace evokes a nostalgic vibe, enhanced by a tuxedoed wait staff and bow-tied bartender who takes his craft seriously. Elegant Florio Restaurant and its Louis XVI hall retain the same charm that drew guests during the peak of the Belle Époque. Here, Chef Fulvio Pierangelini designs his decadent Mediterranean menus with inspiration from Sicily's simple and fresh flavors.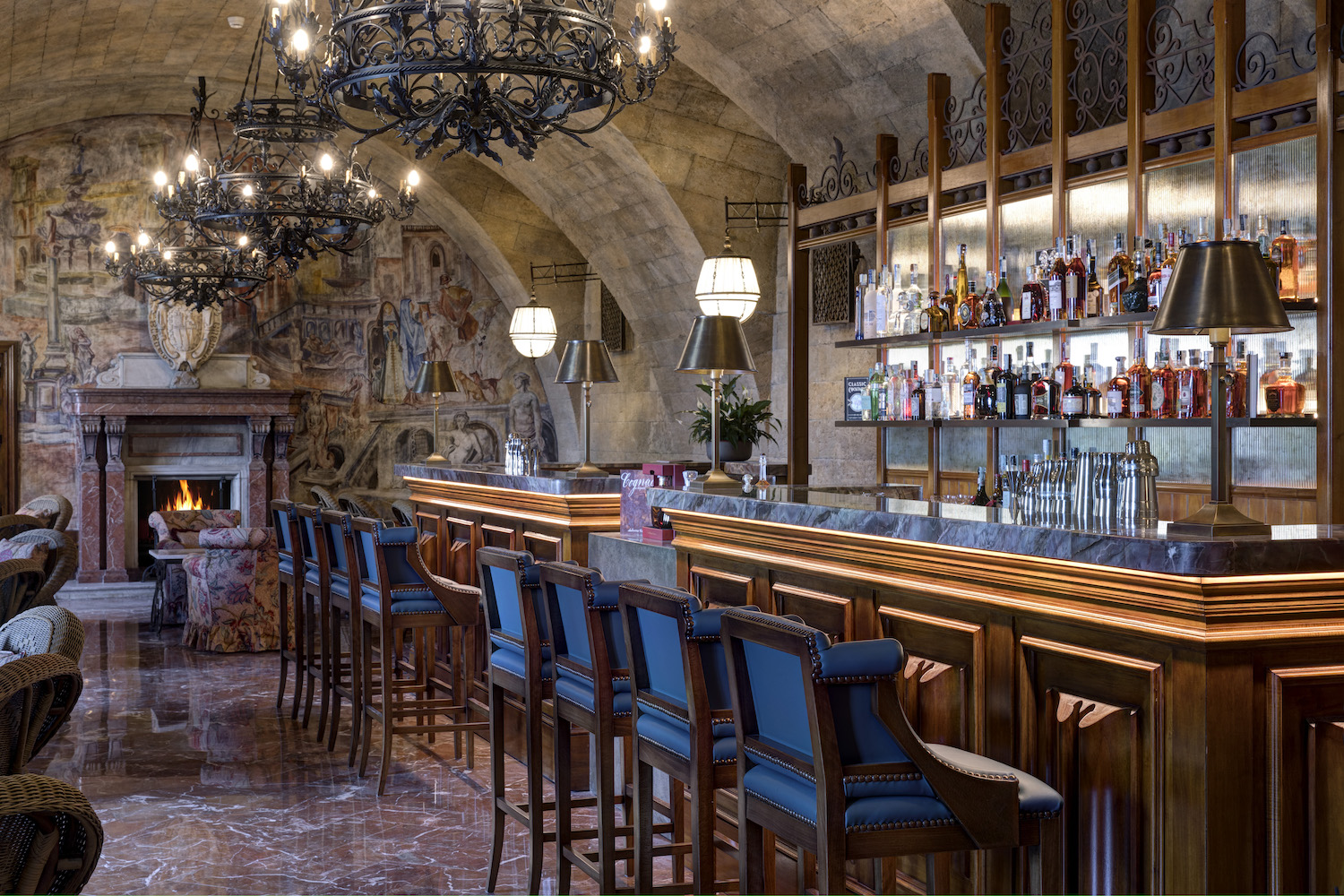 Villa Igiea Terrazza Bar interior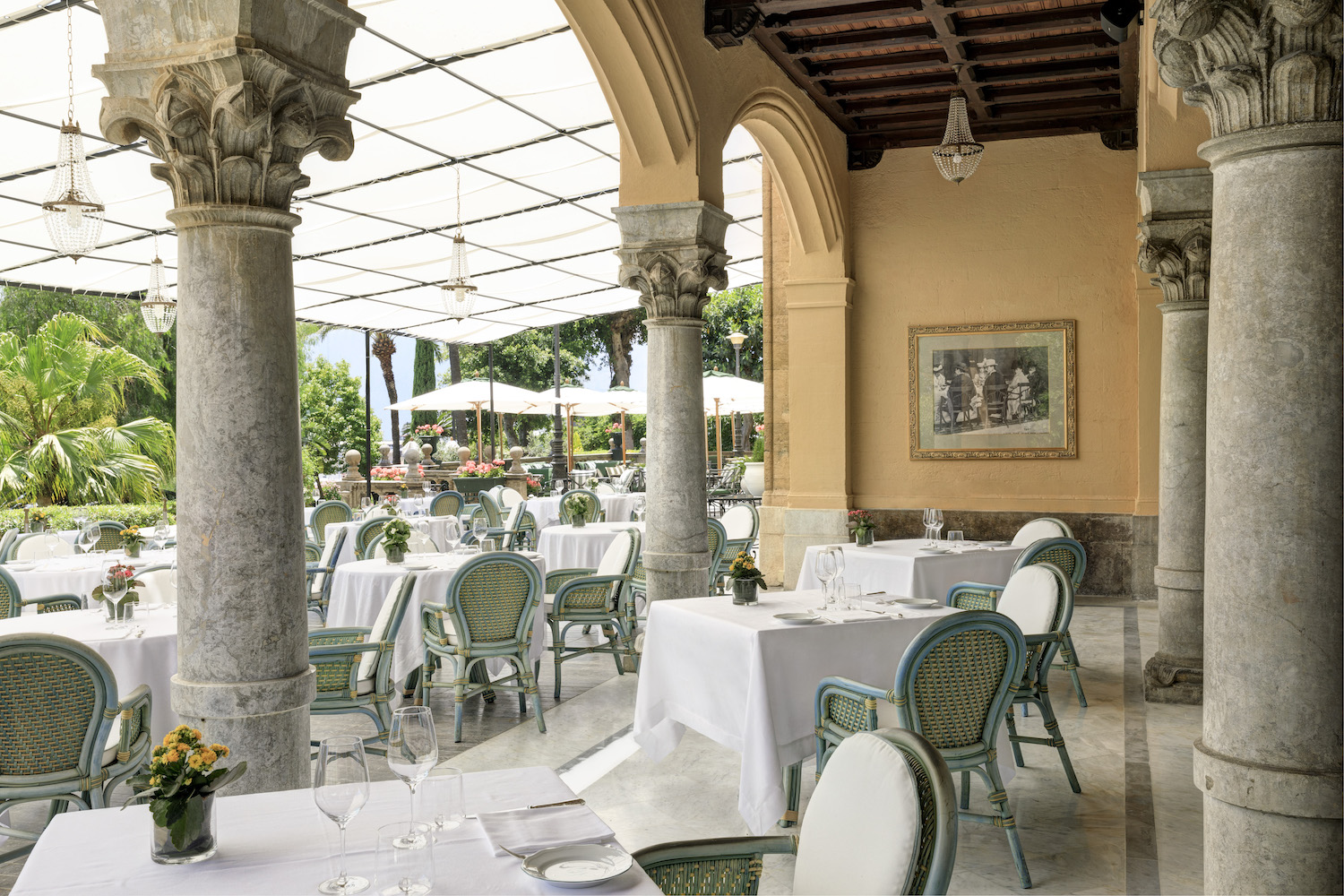 Villa Igiea Florio Restaurant terrace
A Bay of Palermo-facing swimming pool, a tennis court, and Irene Forte Spa, infused with the intoxicating fresh scent of Irene Forte's organic body products, round out the rest, recreation, and rejuvenation options. 
Sicily is vast, and the hospitality choices innumerable. A visit to both Villa Igiea and Verdura is an ideal way to experience the bounty, the variety, and the best of the enchanting island.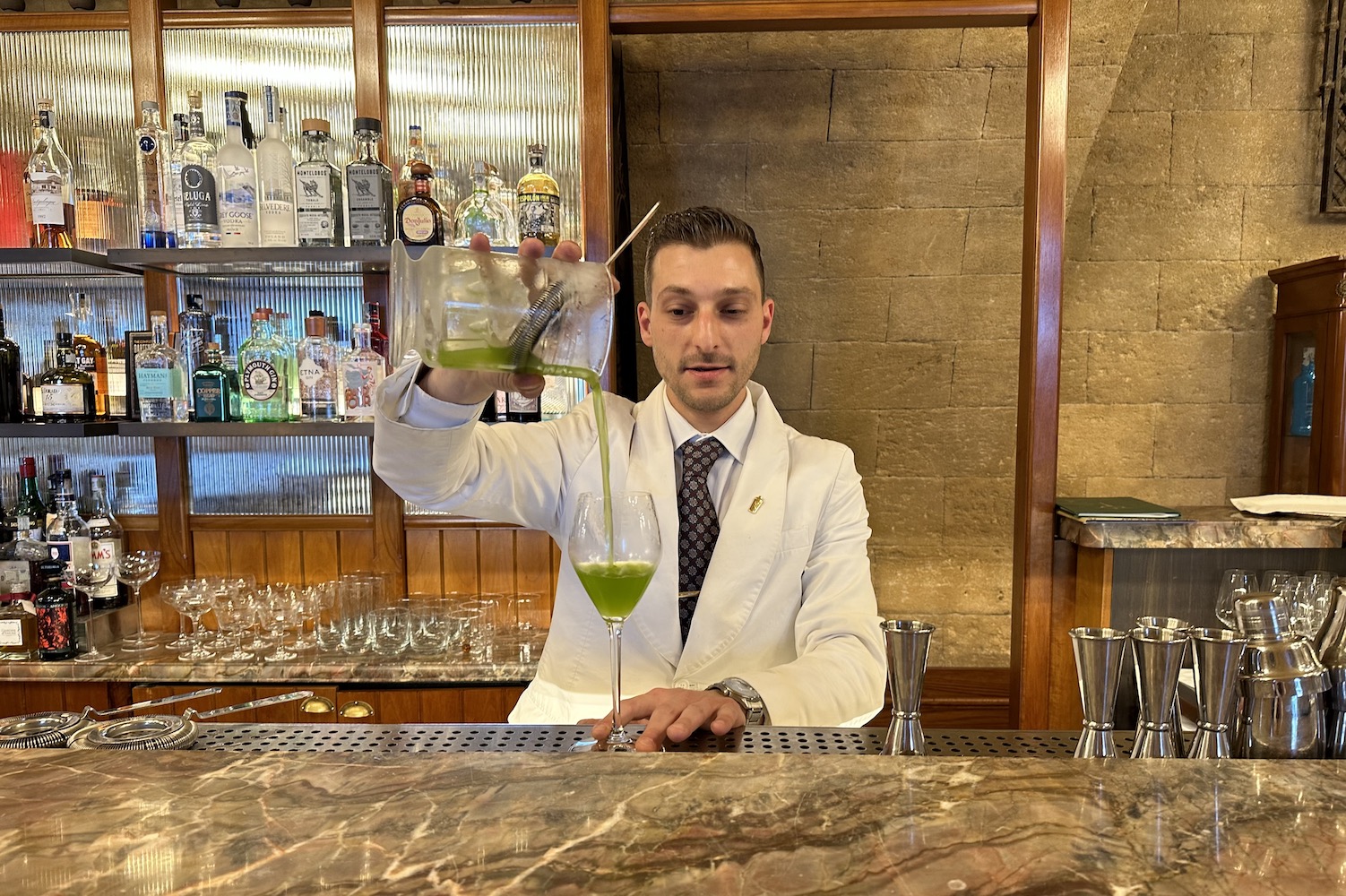 Crafted cocktails are a specialty at Villa Igiea's Terrazza Bar. Photo by Fran Miller
Photos courtesy of Rocco Forte Hotels, unless otherwise noted.