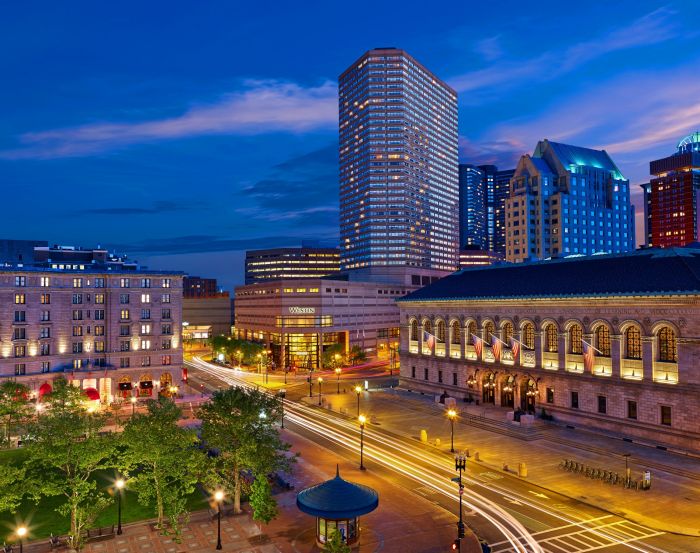 Courtesy of The Westin Copley Place, Boston
When it comes to finding the perfect staycation in Boston, there are many places that come to mind. From luxurious accommodations with sumptuous suites to covetable locations within walking distance of all the city's top attractions, Boston certainly has a plethora of options to choose from, but there is one property that truly has it all.
The Westin Copley Place, Boston, which celebrated its 40th anniversary this summer, is centrally located in, you guessed it, Copley Square and is within steps of all the best things the city has to offer.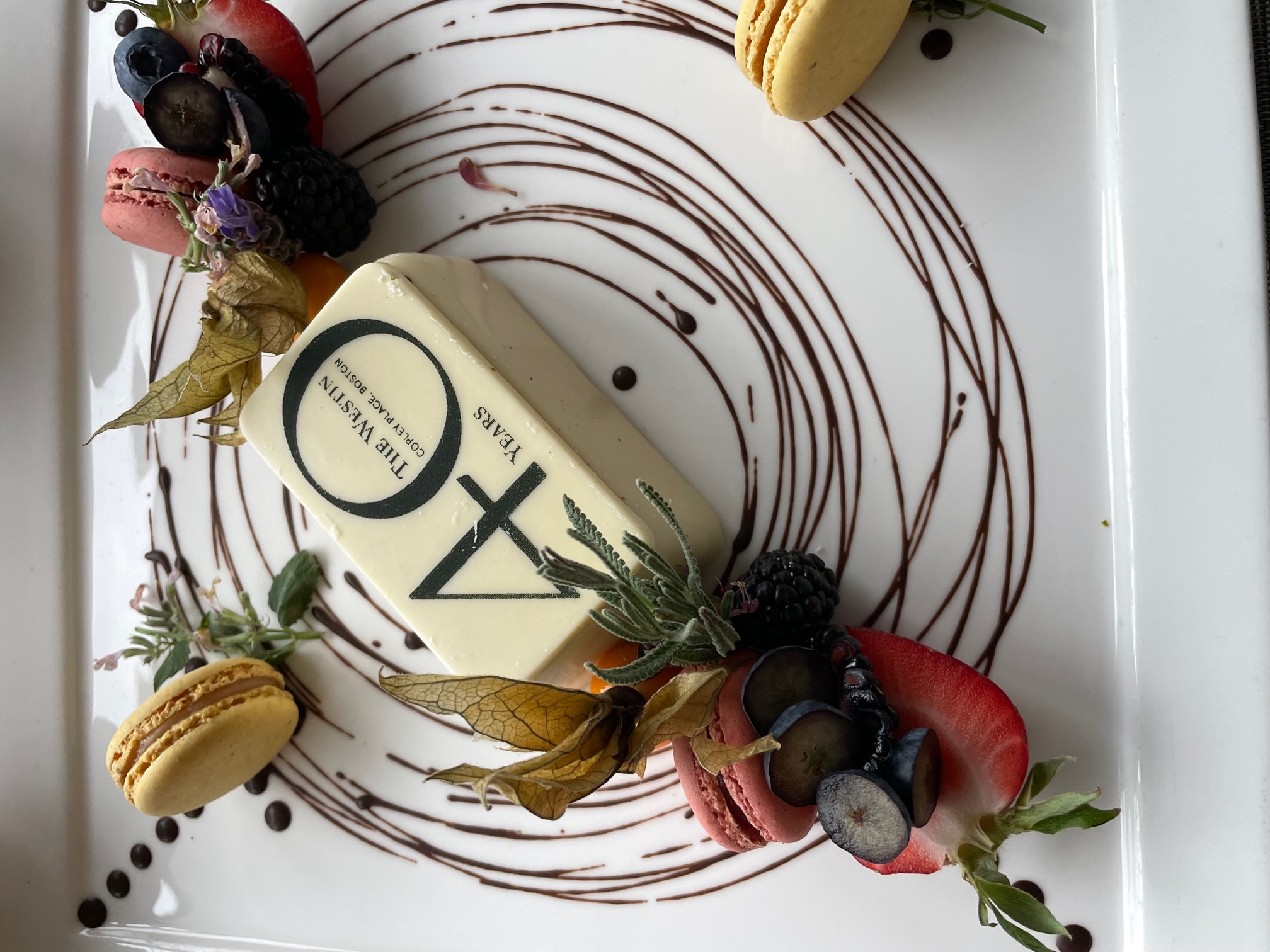 Kellie Speed
Whether you are a family looking for a quick getaway with the kids and your four-legged friend in tow or a couple seeking a romantic getaway, this Back Bay haute spot offers something for everyone.
From the moment you pull up to the hotel, friendly valet attendants are on hand to greet guests, assist with luggage, and show you where to check in. Take the elevator upstairs to a beautiful wood-paneled main lobby area where efficient front desk attendants make the check-in process a breeze, allowing guests to quickly head to their rooms.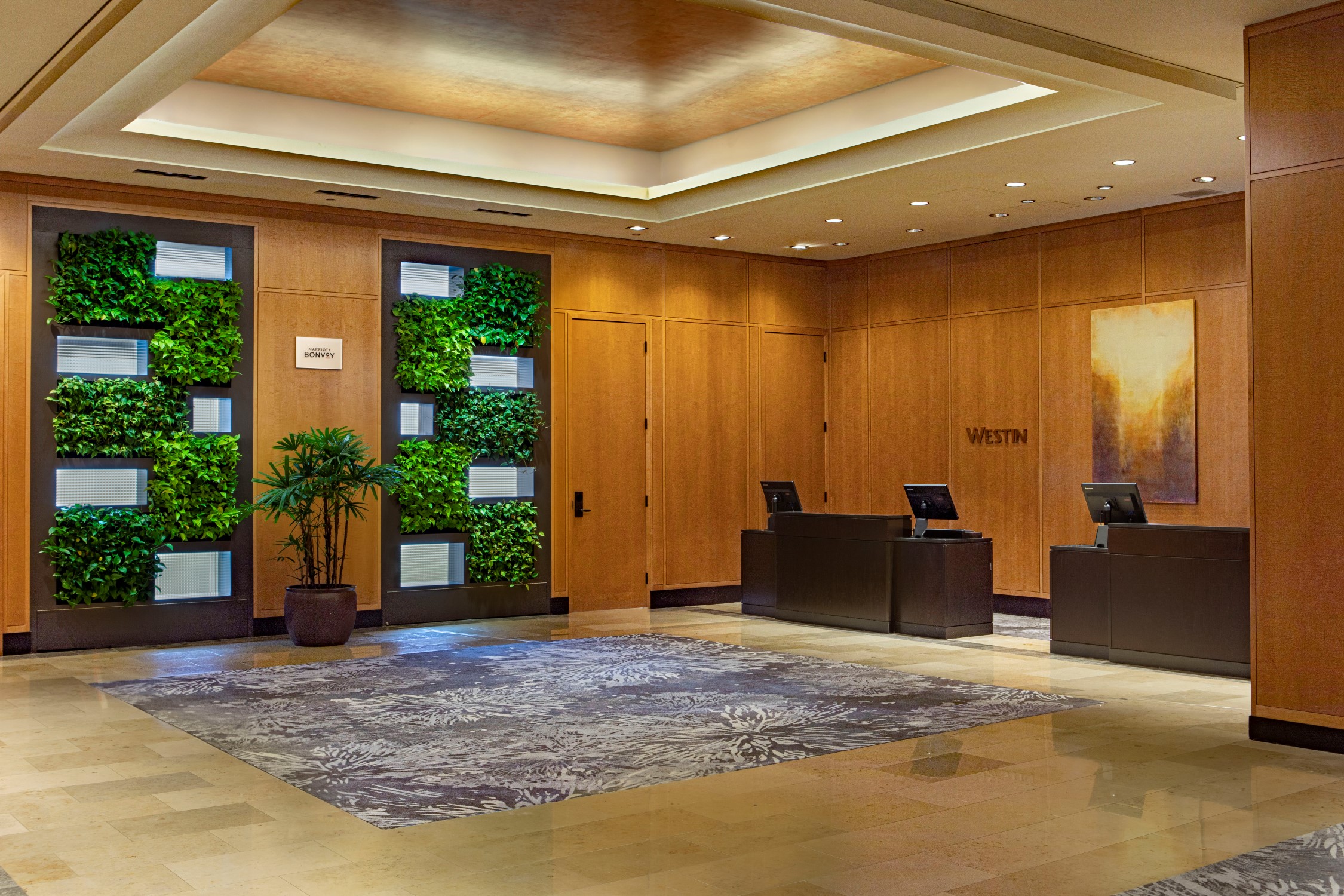 Courtesy of The Westin Copley Place, Boston
Sure, there are traditional guest rooms available, but when you stay in a location as fantastic as this, you will want to be sure to book a room that allows you to truly soak in the views. An upgrade from a standard room, the City View Guest Room, sits prominently on a higher floor and offers stunning views of nearby Hancock Tower. The guest rooms and suites here have all been recently refreshed, but still include their famous Heavenly Beds to ensure a wonderful night's sleep.
For the ultimate indulgence, book one of their Studio Suites (note: they do have pet friendly accommodations available in this category). The spacious suite features either a king bed or two queens, along with a spa-inspired bathroom, and offers breathtaking panoramic city views from the corner location.
From here, you have a front-row vista spanning the nearby Prudential Center and Copley Square all the way over to Cambridge and beyond.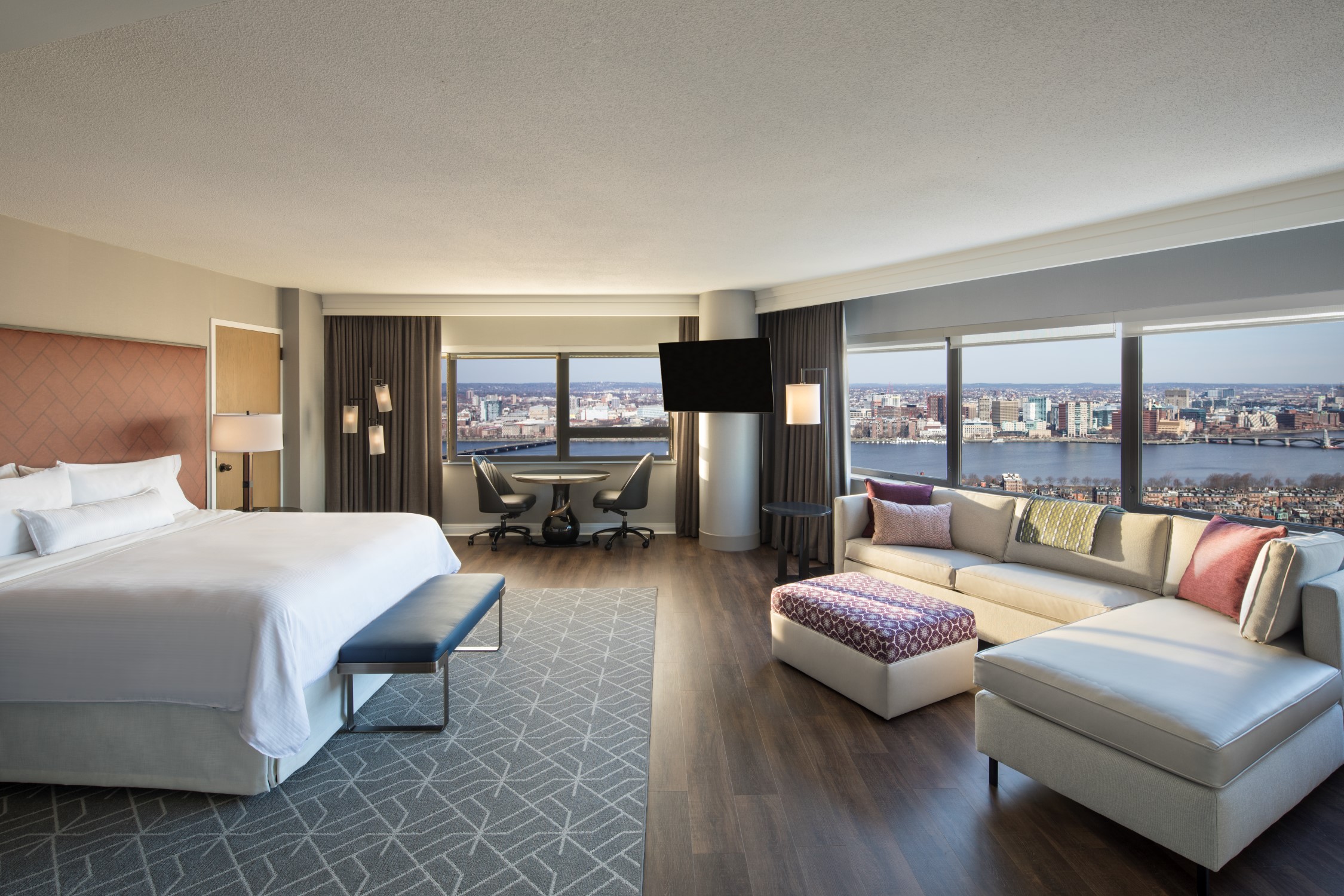 Courtesy of The Westin Copley Place, Boston
Pictures of Boston's iconic scenery from the Charles River to "Make Way for Ducklings" line the walls. A cute table with two chairs near one wall with oversized windows is a perfect spot to have morning coffee and soak in the spectacular views.
The suite also has a comfortable couch with a chaise that is ideal for lounging and watching TV from the flat screen when you're not taking in the panoramic scenery.
The Westin brand takes great pride in rolling out the red carpet for four-legged companions. In addition to treats, and water and food bowls for your friend to use during your stay, they also provide your pooch with their own Heavenly Dog Bed.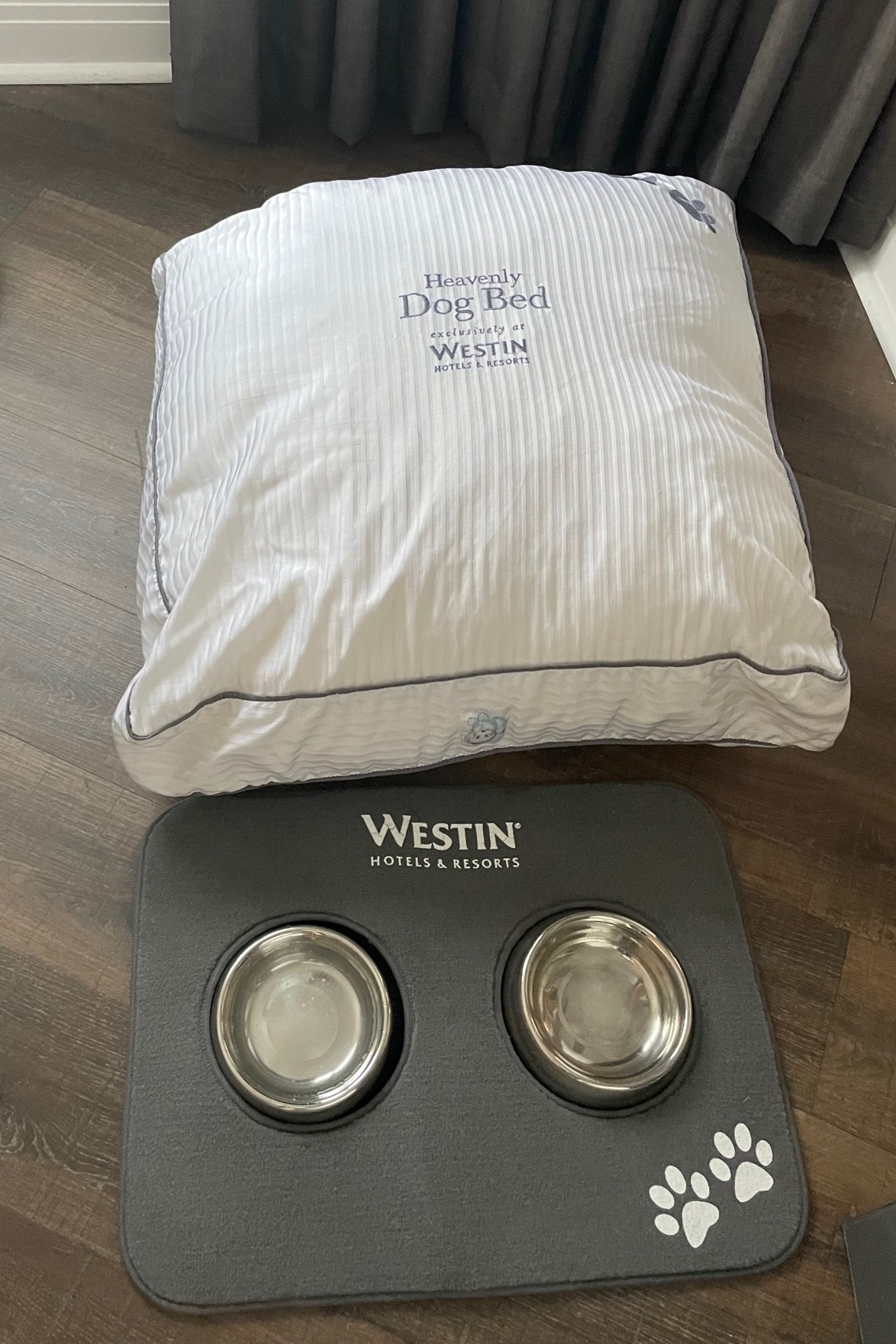 Kellie Speed
Dinner, snacks, or cocktails at Bar 10 should not be missed. Start off with a draft pour of a local brew or one of their signature cocktails like the Passion Margarita and pair it up with a crab croquette, oversized NYC street pretzel, or ahi tuna tostada.
From there, move on to one of their specialty flatbreads like Truffle Mushroom topped with aged fontina, Shimeji mushrooms, baby arugula, and truffle oil. Vegetarian options feature a roasted cauliflower steak and watermelon burrata.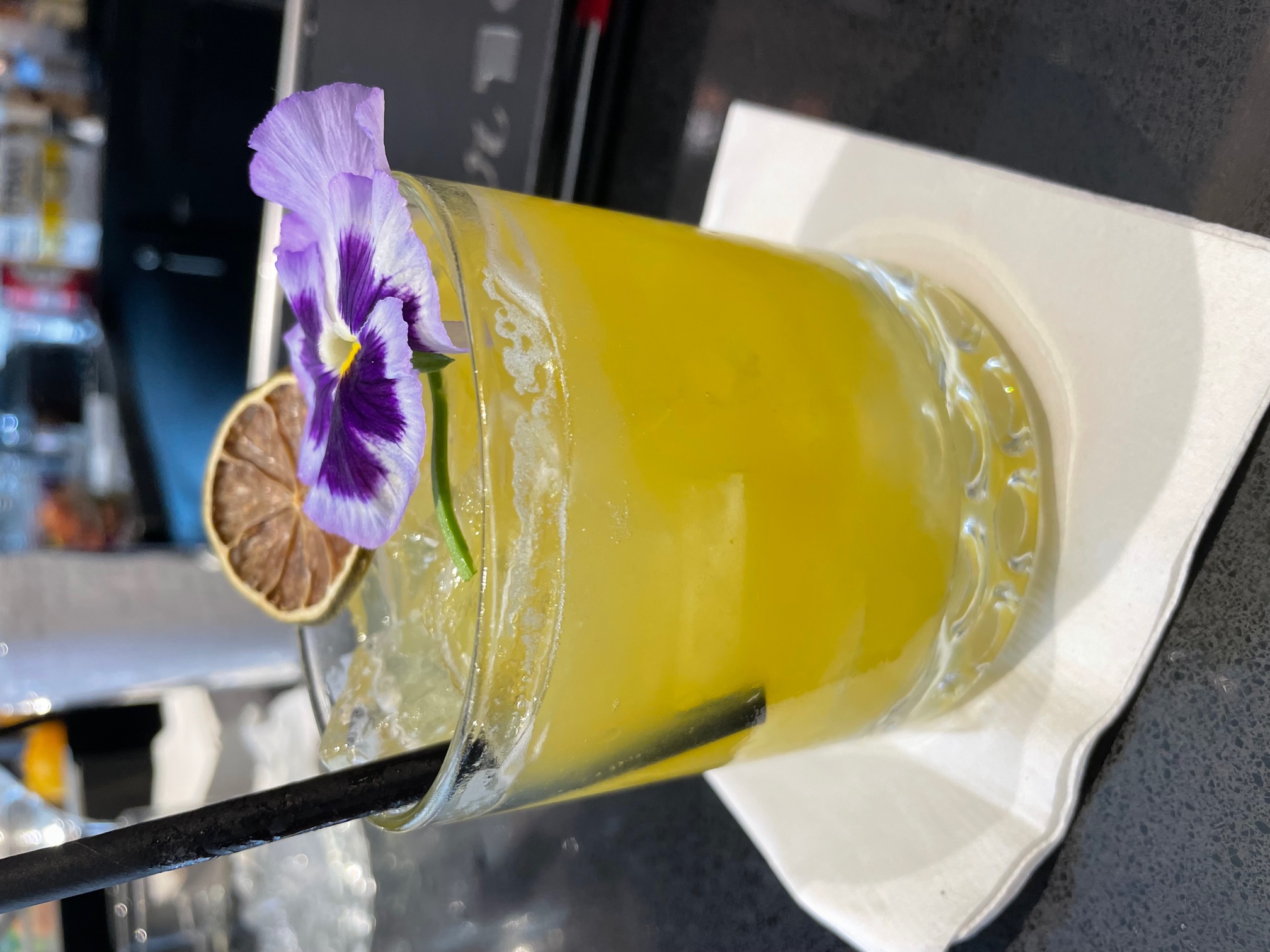 Kellie Speed
For main events, the simplicity of the Penne Filetto di Pomodoro made with San Marzano tomato ragout, Parmigiano Reggiano, parsley, and fresh basil, is a standout.
Other entrees include grilled branzino filet, chicken Milanese, a lobster roll, and "Little Eataly" burger made with brisket and sirloin, caramelized onions, truffle oil, portabella mushrooms, melted gruyere, oven-cured tomato, and petite arugula served on a brioche roll accompanied by rosemary French fries.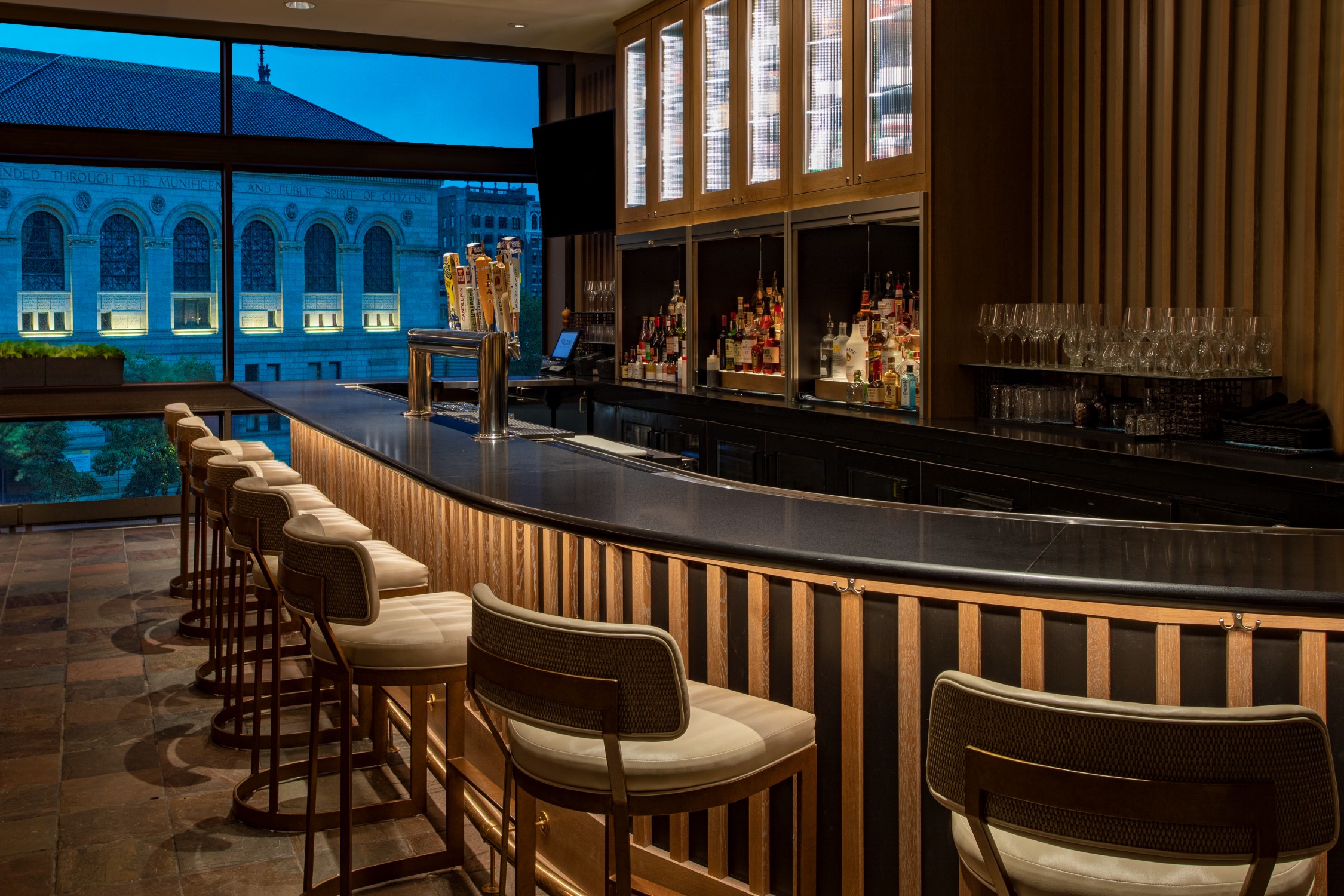 Courtesy of The Westin Copley Place, Boston
Don't worry, there are plenty of places nearby to walk off all those extra calories. The Westin Copley Place, Boston is located just steps from the upscale boutique shops of Copley Place. Centrally located, it is also near the Boston Public Library, Boston Symphony Hall, and Fenway Park for a Red Sox home game or tour.
Keep an eye out for hands-on cooking classes with CIA-trained Chef Roy Kaler. Upcoming classes include Thanksgiving pies, holiday sugar cookies with royal icing, and holiday breads. 
The Westin Copley Place, Boston is located at 10 Huntington Avenue in Boston, Mass.