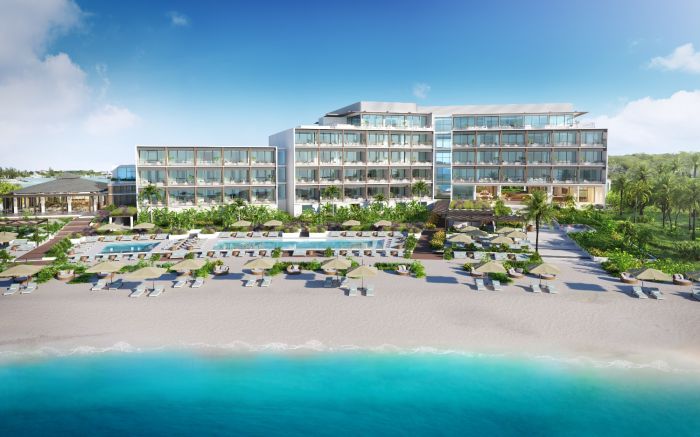 (credit: The Loren Hotels)
Continuing their international expansion, The Loren Group recently broke ground on their third property, The Loren at Turtle Cove. The new property will join The Loren at Pink Beach in Bermuda and The Loren at Lady Bird Lake in Austin, bringing beautification of everyday living at its core to the island. 
Situated in a private cove on Grace Bay, The Loren at Turtle Cove will open in 2026 with six private beachfront villas, 25 condominium units and 33-guest suites. Inspired by the sea and designed to redefine luxury in the Caribbean, for travelers seeking a seamless blend of architecture and nature, "The Loren Hotels and Residences brings the elements of luxury living,' said Stephen King, Founder and CEO of The Loren Hotel Group.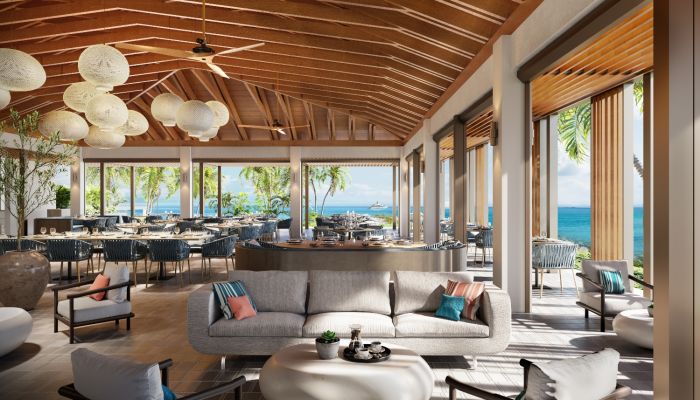 (credit: The Loren Hotels)
Located within a five minute drive of the Providenciales airport and steps from Smith's Reef and Babalua Beach, the property will offer breathtaking ocean views and amenities on-site including a pool, fitness center, spa, destination restaurant, private beach club, tennis courts, luxury spa and kid's club. The bespoke interior finishes are complemented by gourmet Chef's kitchens and stunning views that provide a sense of place. Residents are also afforded the opportunity to buy access to one of 32 boat slips at The Loren at Turtle Cove's private marina. 
The property aims to answer the call for the growing demand for residences and hotel projects with naturally inspiring surroundings. "The Loren at Turtle Cove is a significant next step in our brand expansion as we continue to identify and secure future project sites," said King. As such, they brought together a strong team to deliver on The Loren Hotels' signature luxury offerings from Developer and Designer: Sardis Development to Design Architect: Rhode: Partners and Art Advisor: Penny Aaron.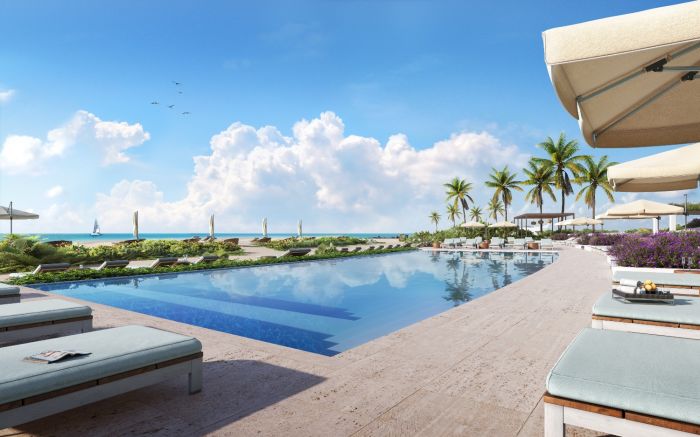 (credit: The Loren Hotels)
Just like the other properties, The Loren at Turtle Cove will participate in The Loren 2% < 2 degrees Initiative in support of The Roots Imperative, an affiliated, non-profit developed to make a positive impact on overall development and preservation. 
For more information about The Loren at Turtle Cove Hotel and Residences, to view floor plans and to contact a member of the sales team, please visit: https://thelorenresidences.com/.