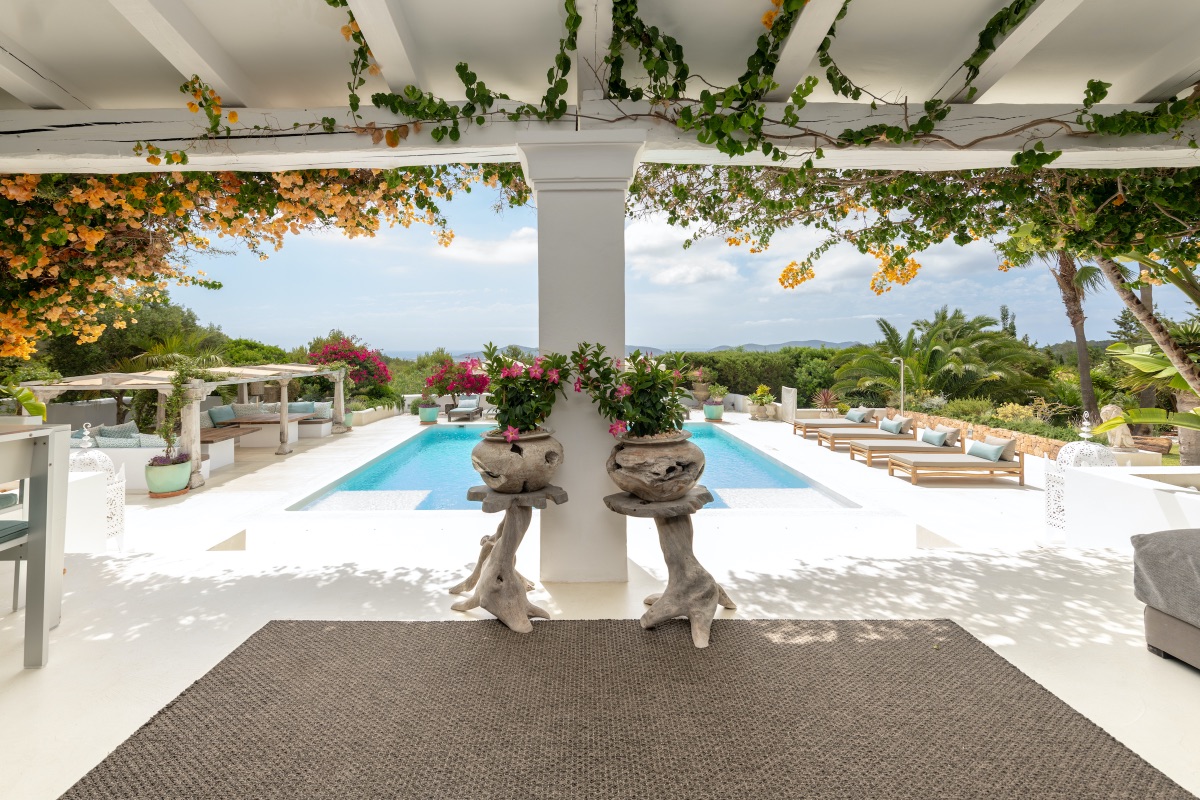 The Ultimate Addresses To Takeover Next Summer
The best villas in Ibiza to rent next summer The ultimate addresses to takeover next summer When planning a group gathering or a family getaway, opting for the rental of a villa in Ibiza is an excellent choice. We've curated a selection of the most picturesque private villas, available for your exclusive enjoyment, even if just for a week, ensuring a future vacation experience that allows you to immerse yourself in the local lifestyle. If you're looking for more luxury villa options, don't forget to explore our curated list of the best Haute Retreats in Ibiza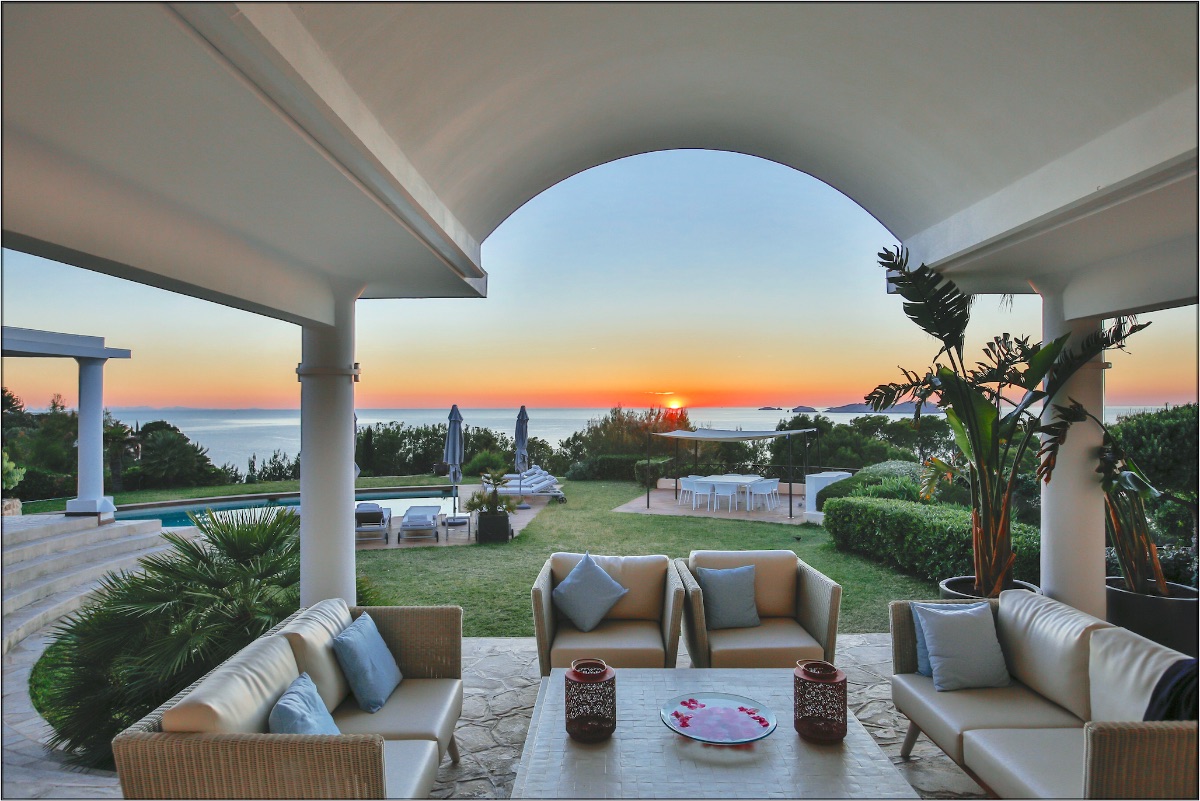 Direct Access to the beach, overlooking Cala Moli, Ibiza Stunning frontline luxury villa with direct sea access. This is a stunning villa which enjoys some of the best views on the island of Ibiza that have to be seen to be believed! Perched on a cliff overlooking the beach of Cala Moli, It's built over two levels, offering a 180° view of the sea and Illetas, as well as direct access to a small cove via rocky steps carved into the cliff side.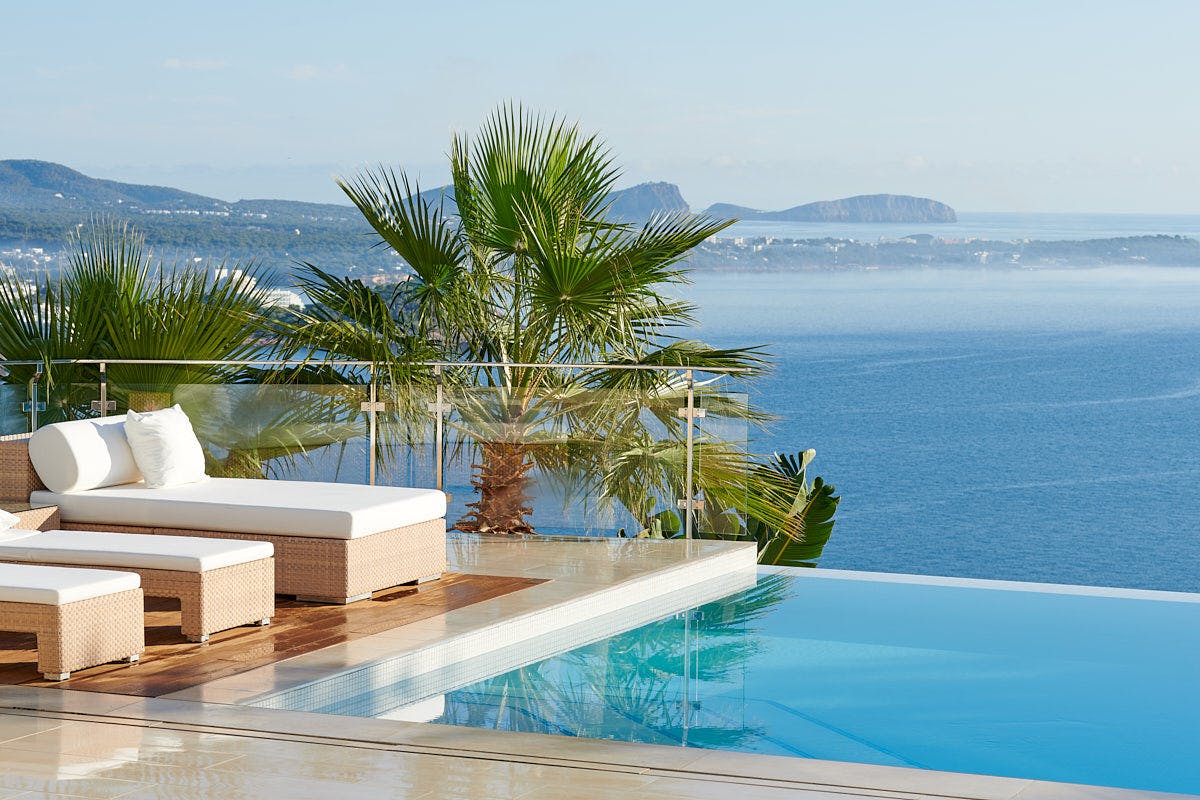 Modern Villa with views the Port of Santa Eulalia A spectacular, modern villa with breathtaking views over the sea and town of Santa Eulalia, Ibiza. Casa Mimi is a wonderful property with views of the Mediterranean Sea and the Port of Santa Eulalia. This villa is perfect for anyone looking for a home that has it all, from top quality amenities to ultra-modern design, so that guests can experience a comfortable and peaceful getaway in Ibiza.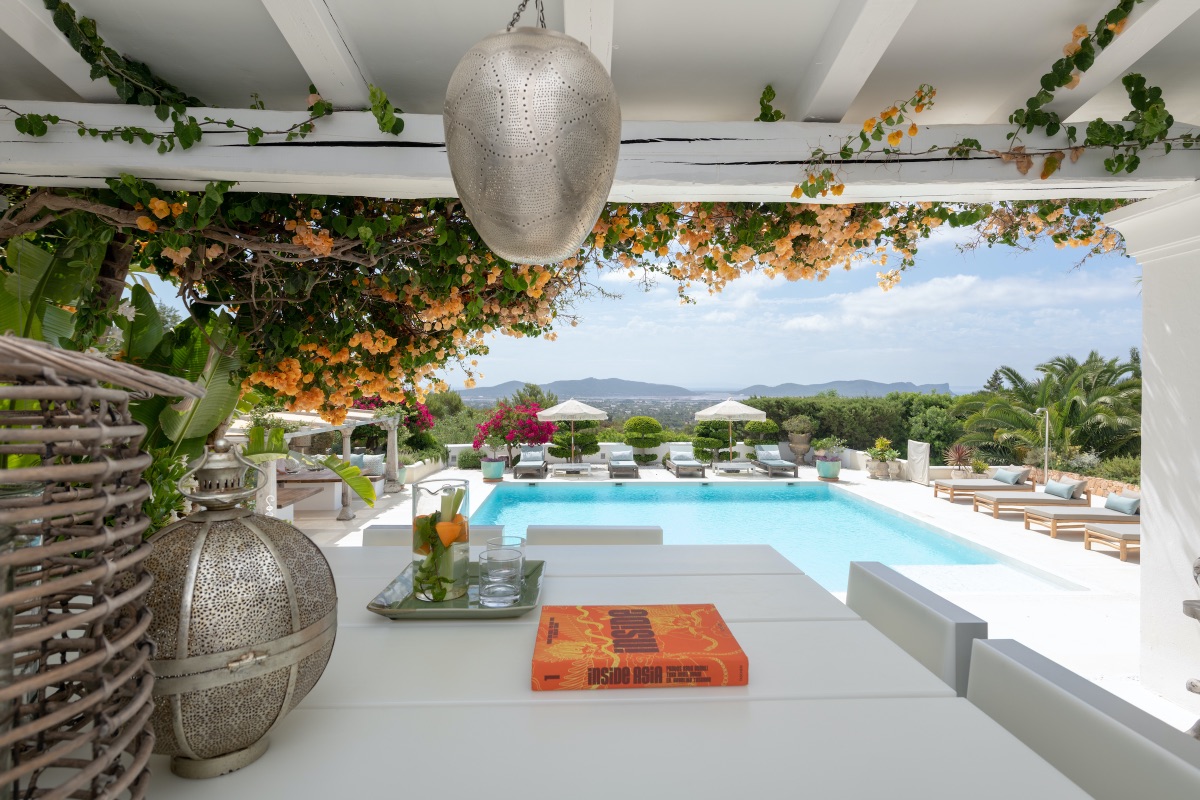 Villa El Zafiro is a magnificent luxury villa rental located on the southwest shore of Ibiza. It is within easy reach of Es Cubells and Ibiza Town. El Zafiro was built in the traditional finca style, it sits on an expansive, 8,000 square-foot estate oriented toward to the South. This luxury mansion located near Ibiza Town boasts breathtaking views of Playa den Bossa, Salinas, and the Mediterranean. Inside and outside Villa El Zafiro combines both the rustic beauty and superb contemporary style of the island, with luminous white surfaces accentuating the flowering gardens, exceptional art collection, and enchanting hues of the coastline and sea.
Your Enchanting Boutique Villa Nestled in the Idyllic Hills of Cala Vadella, Ibiza, perfect for a family or a honeymoon Tucked away in the serene hills of Cala Vadella, Ibiza, Casa Savanha beckons you into a contemporary yet bohemian-chic oasis that promises a fairy-tale ambiance. This exceptional villa offers a harmonious blend of nature, sandy shores, and sunset-drenched evenings, creating a truly magical setting. Cala Vadella, one of Ibiza's most picturesque beaches, is a short journey from your doorstep. It is an all-season haven, welcoming families and radiating a warm atmosphere even in the winter months. With a variety of restaurants and a beach club nearby, entertainment is always at your fingertips.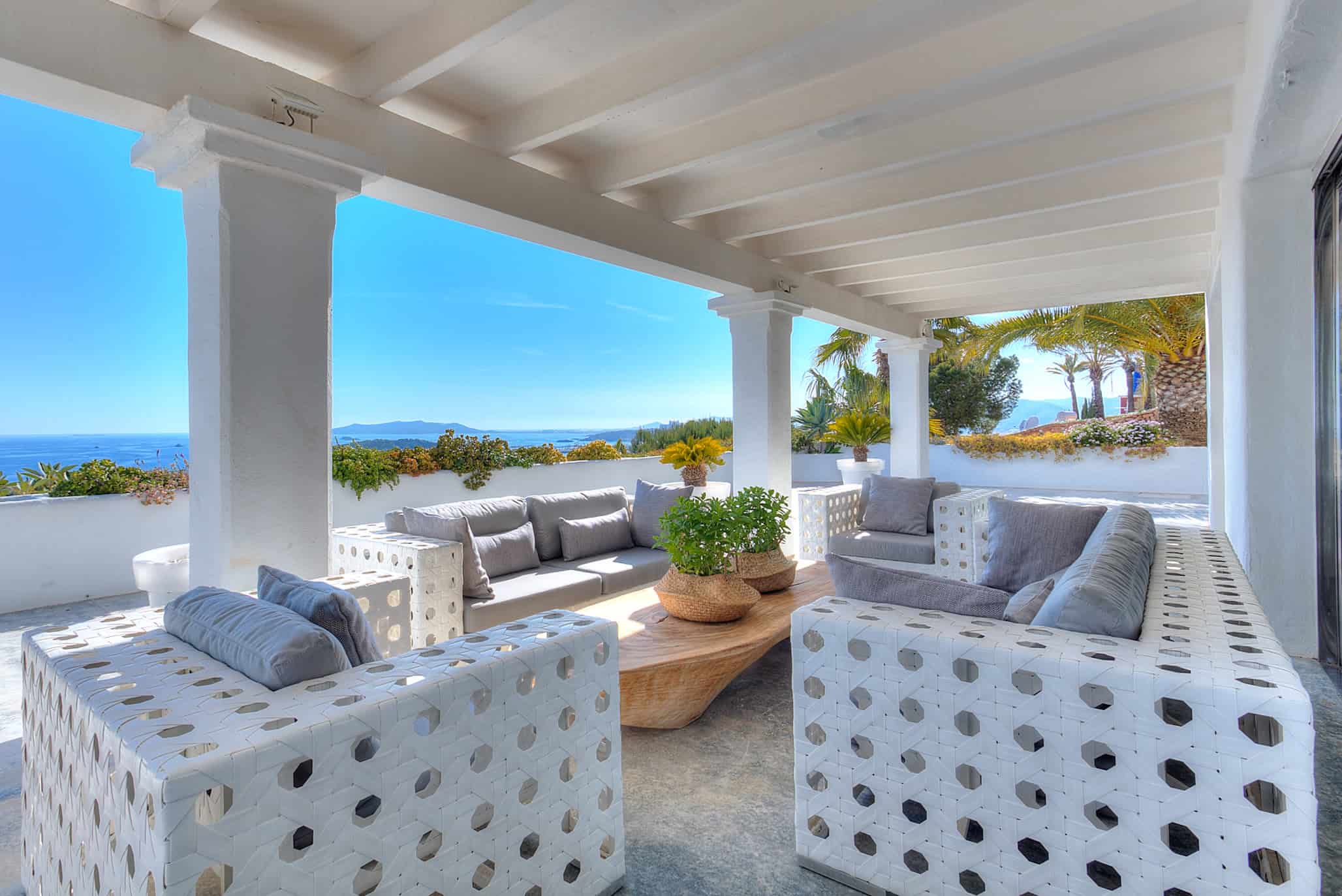 Stay close to Ibiza Town Casa El Dorada is a stylish 5 bedroom villa that features stunning panoramic views of Ibiza Town, the Dalt Vila and the island of Formentera.   This beautifully styled luxury villa is located in an elevated position in Cap Martinet with panoramic views of the sparkling Mediterranean Sea, Dalt Vila and Formentera. The property is ideally situated just 5 minutes drive from Ibiza town and 15 minutes away from the airport. The first thing that you are aware of on entering this property is the breath-taking view of woodland and sea. This truly amazing view is visible from almost every room in the house.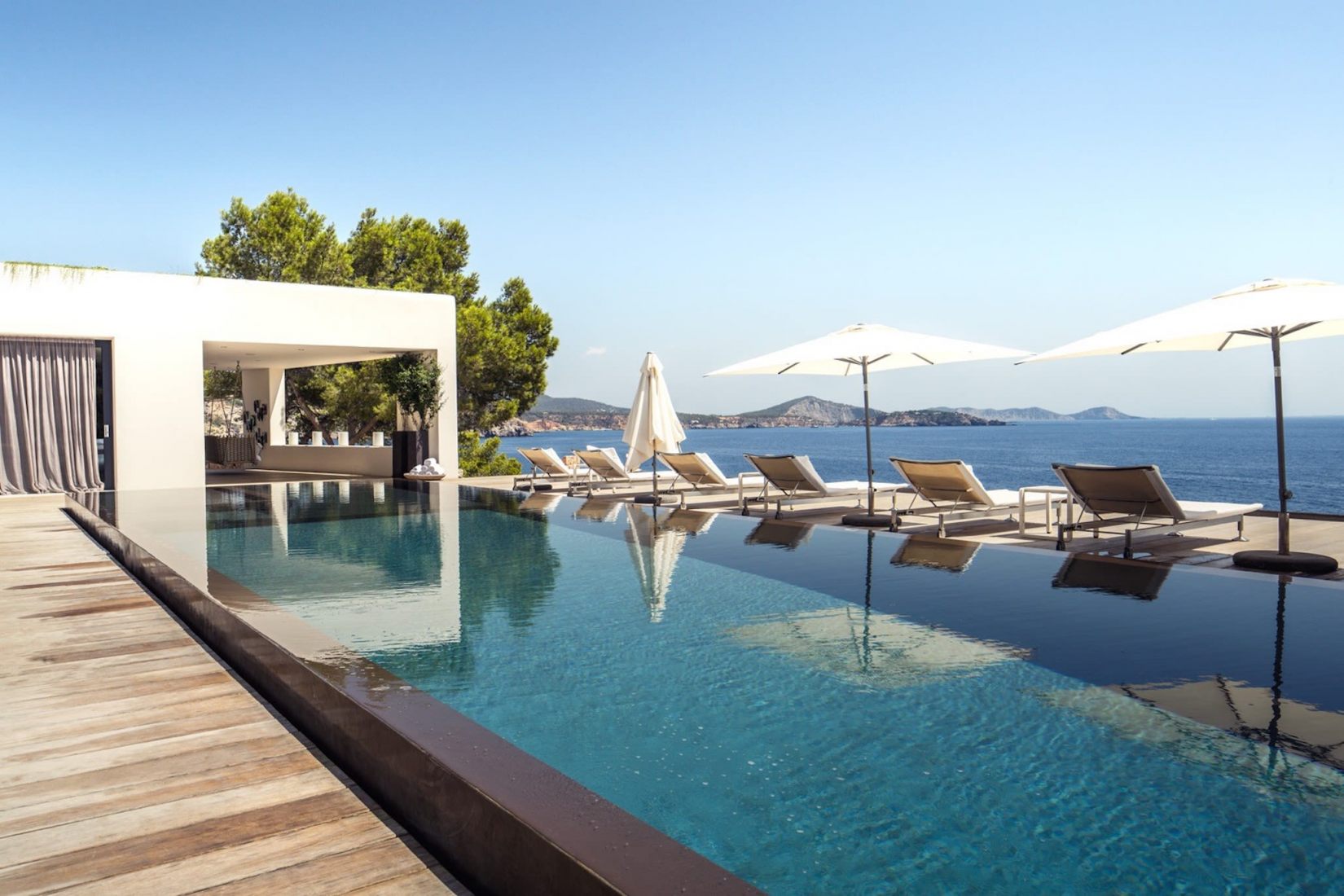 Direct Access to one of the most beautiful beaches in Ibiza This new, fully renovated Ibiza villa is stacked with history from its previous English owners from the music business. The new Dutch owners, have created a modern, fresh new feel with first class facilities and the type of immaculate finishes and fittings you would expect to find in the finest hotels of the world. In fact with direct access to the secluded beach and private boat jetty this is much better! From the house, you have direct access to beach Ses Bouques, one of the most beautiful beaches in Ibiza. You can reach the beach via a small path which is located isolated between robust jagged cliffs and is therefore hard to reach for outsiders.
A charming Mediterranean villa in an ideal location The beautiful sunset beaches of Cala Bassa and Cala Conta are just a five-minute drive from this wonderful Ibizan holiday home. And the perfect sands and turquoise waters of Port d'es Torrent are within walking distance. Port d'es Torrent is a family favorite, close to San Antonio, making this pretty property with fantastic outdoor spaces ideal for families and couple alike.