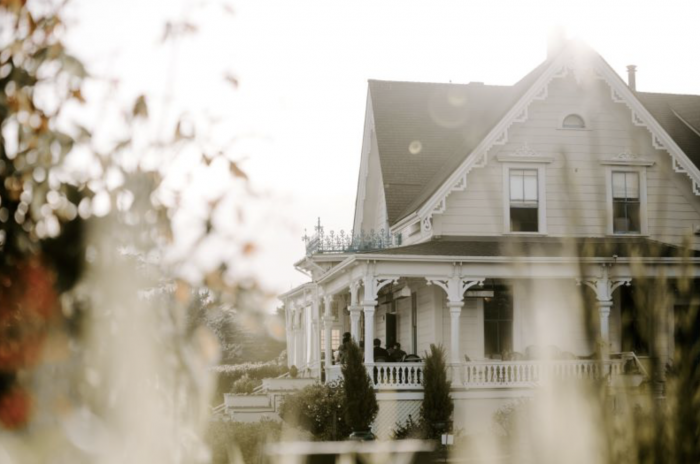 Photo by MacCallum House
Nestled right in the center of Mendocino Village on the Northern California coast, the MacCallum House is one of those unique treasures that features luxurious accommodations and a chef-driven restaurant all housed in a beautiful property built in 1882.
Photo by MacCallum House
This beautiful boutique hotel was built by William Kelley as a wedding gift to his daughter Daisy MacCallum. The main property features nineteen rooms surrounded by lush gardens and expansive lawns. The guests can choose to stay in the main property or in one of the suites, cottages, or barn rooms that have been converted to charming and modern guest rooms and feature cozy amenities such as fireplaces, hot tubs, and ocean views.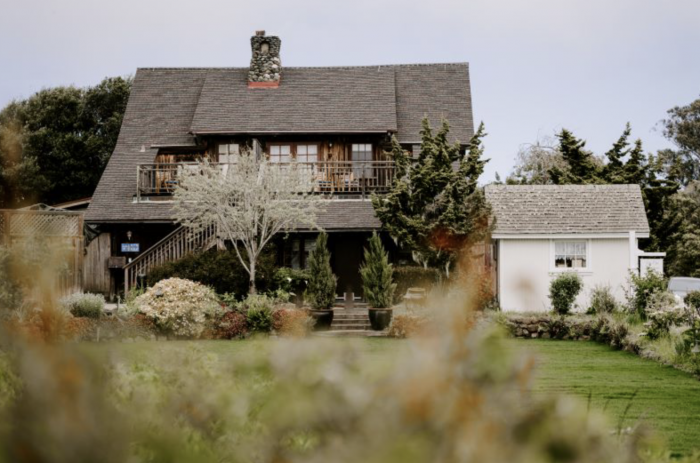 Photo by MacCallum House
Locals know it well, fall is the best time to visit Mendocino. It's not as crowded as summer, the days are a little cooler yet the sun still lingers above the horizon for those longer golden days. And there's really no better place to enjoy fall than at the MacCallum house.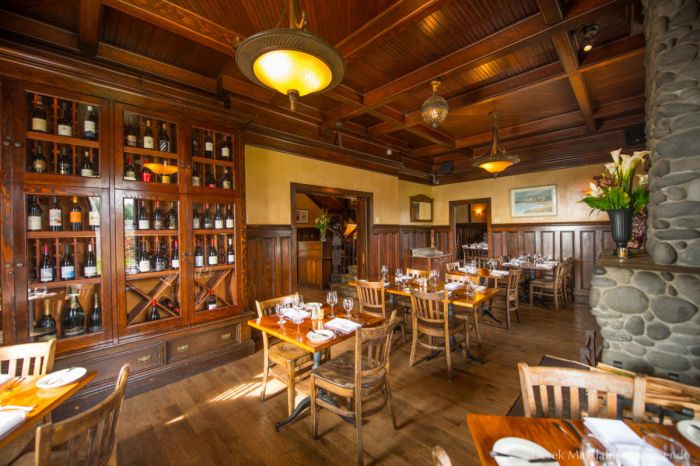 Photo by MacCallum House
The hotel offers a variety of packages to suit any kind of traveler that crosses its doorstep, all rooted in the love for nature and enjoying a moment of stillness.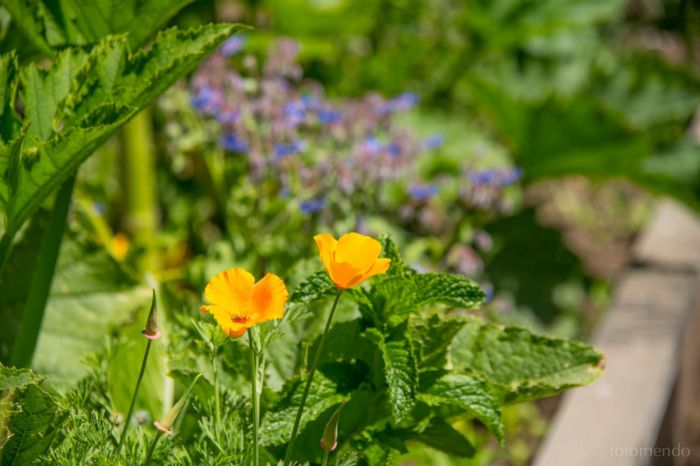 Photo by MacCallum House
Starting  November until the end of the year, guests can enjoy a mushroom Enthusiast Package which includes a two-night stay in one of their premier rooms (that include hot tubs, saunas, or ocean views), a gourmet breakfast each morning, an Opinel mushroom knife from the Swiss Alps, a leather foraging bag, and a mushroom identification book. Also included with the package: a bespoke mushroom-based cocktail and candy-cap mushroom dessert served in the restaurant, created especially for this package. Succulent local fungi play a part in Chef Kantor's menus with special dishes on offer. The restaurant at the MacCallum House is one of California's original farm-to-table dining experiences, featuring all that is local, seasonal, and fresh.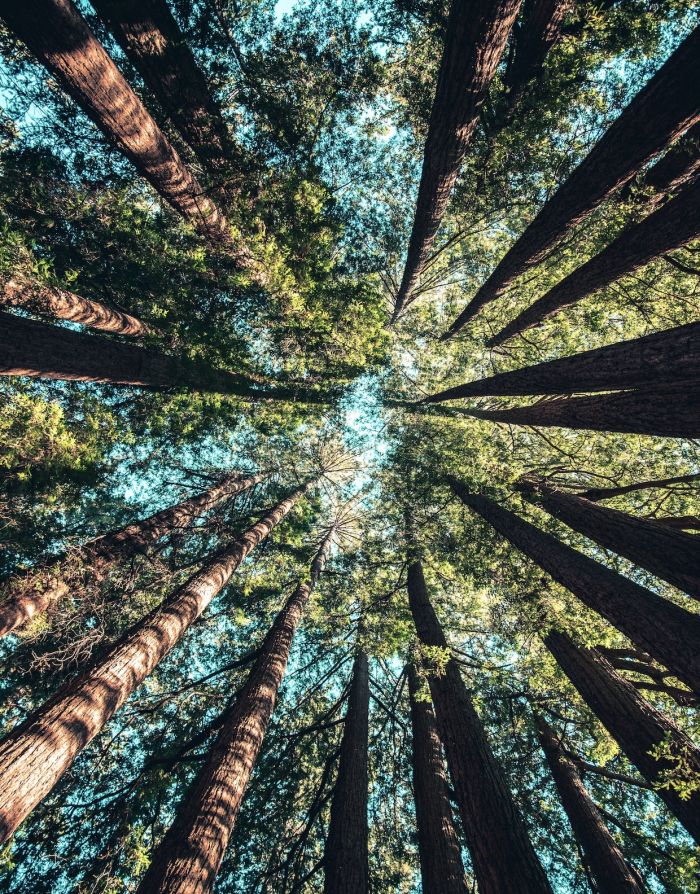 Photo by Casey Horner
Channel the power of the trees with a Forest Bathing Package, which fosters a very special connection to nature. Forest bathing (also named shinrin-yoku) is not just a walk in the woods, it is the conscious and contemplative practice of being immersed in the sights, sounds, and smells of the forest. Studies have found that "forest bathing" (Shinrin-yoku) has positive physiological effects, such as blood pressure reduction, improvement of autonomic and immune functions, as well as psychological effects of alleviating depression and improving mental health.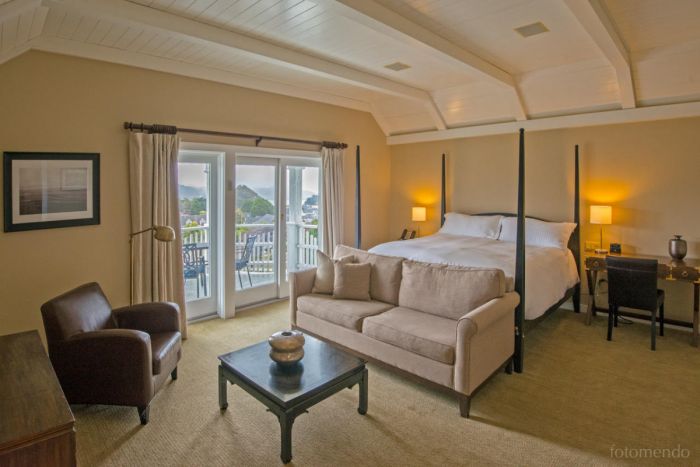 Photo by MacCallum House
It acts as an antidote to modern tech-filled lives and is both healing and uplifting. MacCallum House's Forest Bathing package is 60 to 75 minutes and is guided by local forest expert Delphine Davidson. It includes two weekend-nights in one of the premier rooms, a bottle of local sparkling wine, a full-gourmet breakfast each morning in the acclaimed MacCallum House restaurant, and a relaxing spa basket that includes bath bombs, scented candles, luxurious soaps, and essential massage oils.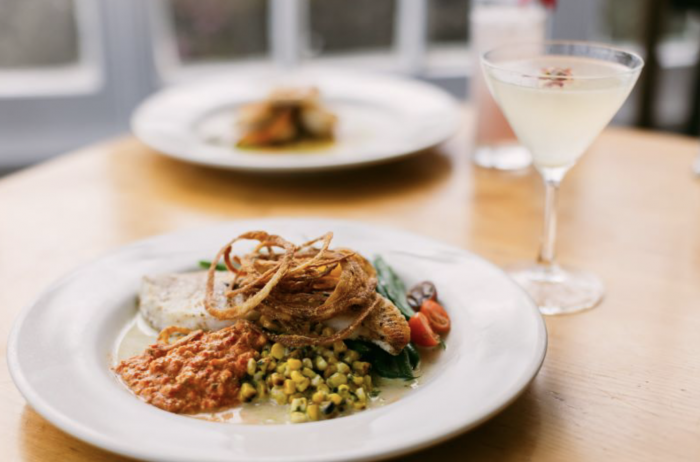 Photo by MacCallum House
Chef Kantor's just launched a new Fall Menu launched on September 15, and highlights, as always, the most spectacular seasonal and local produce. Guests might start with a Trio of Artisanal Cheeses from Northern California farms served with Spiced Hazelnuts, Truffle Honey, and Sourdough; Porcini Gnocchi Bolognese Gratin with House Made Italian Sausage and Mozzarella; or Duck Confit Frisée Salad with Warm Sherry Vinaigrette, Poached Egg, and Sourdough Croutons. Delectable main courses include Liberty Farm Duck Breast with Fried Brussel Sprouts, Porcini Bread Pudding, Garlic, and a Huckleberry Pinot Noir Reduction; Roasted Acorn Squash with Kale, Wild Mushroom and Quinoa Sauté, Roasted Garlic Walnut Cream, Pomegranate Gastrique, and Sage; or that day's seafood selection, caught just miles away.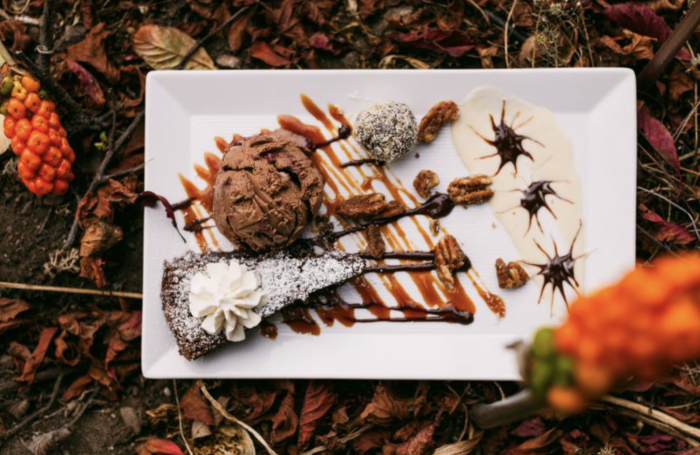 Photo by MacCallum House
Leaving room for dessert is mandatory. Hand-crafted confections such as Apple Beignets with Salted Caramel and Cinnamon Ice Cream; McNab Family Reserve Port accompanied by a Chocolate Almond Coconut Truffle; or a choice from their array of house made Ice Creams will satisfy any sweet tooth.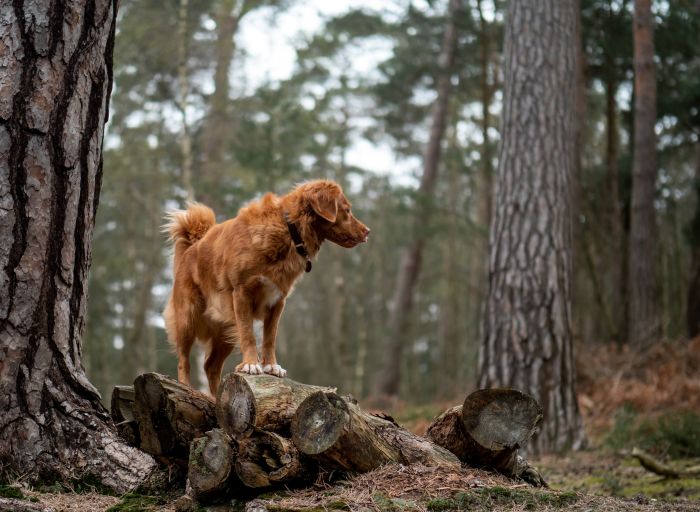 Photo by Jamie Street
The MacCallum House welcomes the entire family including kids and pets. The beautifully restored Mendocino Historic Barn features two rooms in the Barn (William Otis Kelly #14 and North Barn #15) that have recently been refurbished with new furniture and the bathrooms have been completely redone. They each feature their own private hot tub. Room 14, also known as the William Otis Kelly room has a cozy wood-burning river-stone fireplace flanked by a relaxing seating area, a beautifully refreshed bathroom with a  step-in shower, a king size bed and smart tv in addition to all the regular amenities, such luxury mattresses, local in-room coffee & ShiKai bath products. It also boasts a beautiful private deck. Room 15, the North Barn room has a festive gas fireplace, a living room space with couch and chair, a fully-refreshed bathroom with a step-in shower, a private deck and hot tub. All the rooms in the Barn are pet friendly and welcoming to all four legged friends.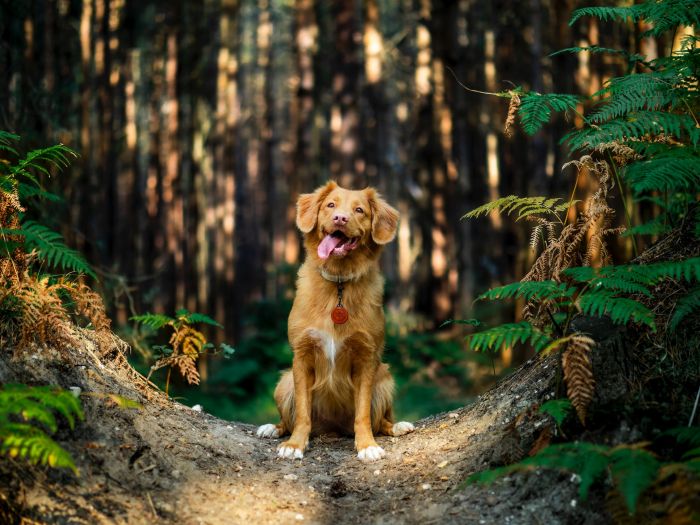 Photo by Jamie Street
Bring your pet with you on your trip to Mendocino and explore the countless nearby outdoor activities that both you and your pet will enjoy. The wonderful coastal location gives you access to the beach, headlands, and coastal hiking trails all within walking distance. Other outdoor pet-friendly activities are within a short drive, and include sand dunes, waterfalls, and redwood groves. There's also a large lawn for pets to meet and greet, as well as private yards attached to some rooms where pets can relax outdoors and off-leash. No matter how you choose to spend your time, MacCallum House is one of the best hotels for you and your pet in Mendocino. Not only will you be sure to enjoy your vacation time, so will your pet.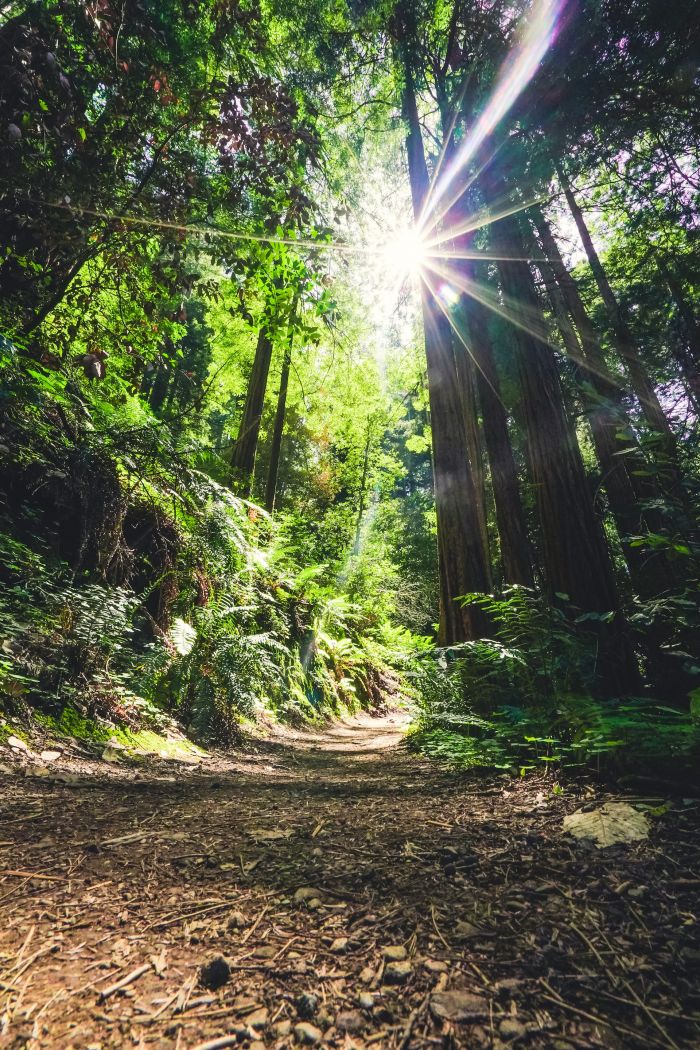 Photo by Eric Ward