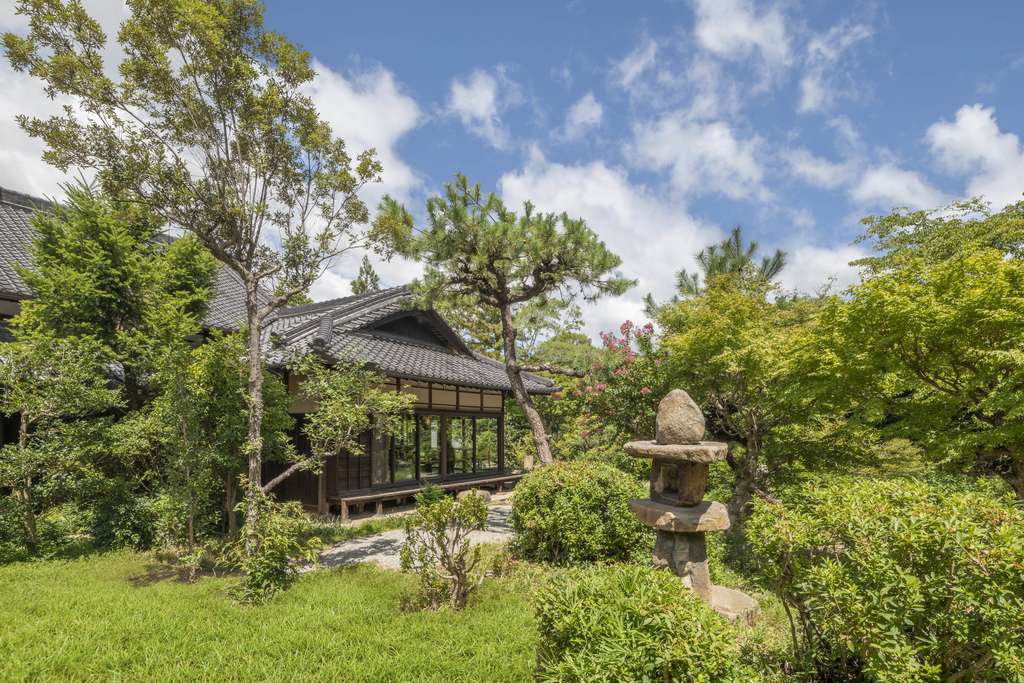 Courtesy Luxury Collection Hotels
The old and new dramatically merge with the opening of Shisui, a Luxury Collection Hotel in Nara, one of Japan's most historic and scenic leisure destinations. The extraordinary Mariott Bonvoy property is nestled on the western edge of Nara Park where it combines Japanese architecture with the lush greenery of a traditional 7th Century Japanese temple garden, which forms part of the hotel grounds.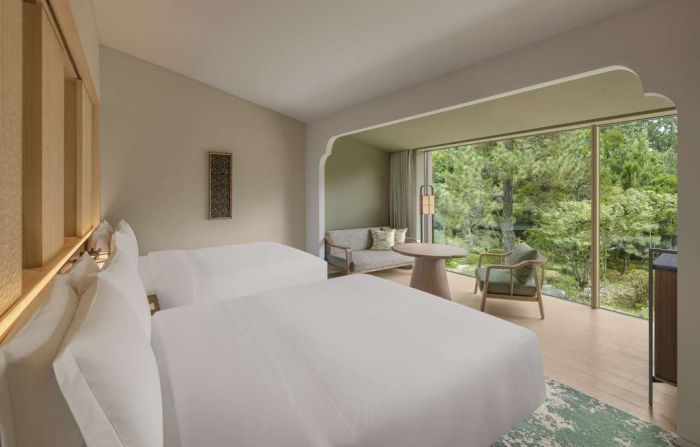 Courtesy Luxury Collection Hotels
The Shisui site was once part of the grounds of Kofuku-ji temple, the family temple of the aristocratic Fujiwara clan which was established in Nara in 710 AD. The temple is one of the 'Historic Monuments of Ancient Nara' and remains a timeless showcase of Japanese architecture and culture. Once Japan's imperial capital during the eighth century, Nara is home to an incomparable collection of UNESCO World Heritage-listed sites, some of which surround the hotel: Kasuga Taisha Shrine, Kofukuji Temple and Todaiji Temple. Beyond the grounds, Nara Park, pristine forests, valleys and traditional Japanese villages await discovery and exploration.
Renowned Japanese architect Kengo Kuma and Associates conceptualized the overall design direction and interiors of the hotel, breathing new life into traditional Japanese architecture and the beauty of the Yoshiki-en temple garden with modern aesthetics to create a rare luxury stay experience for guests. The hotel's reception lobby, restaurant and lounge are situated in a low wooden structure, first built in 1922 as the residence of the Governor of Nara, with its classical Japanese roofed gate preserved as the hotel's main entrance.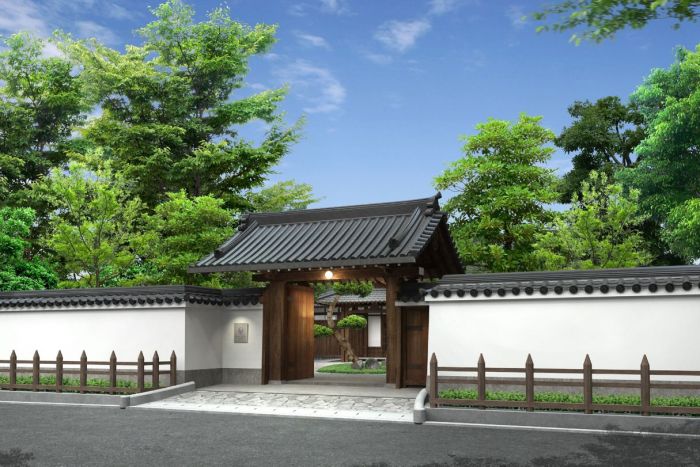 Courtesy Luxury Collection Hotels
The name 'Shisui' was inspired by the purple trunks and green leaves or 'Shikan Suiyou' of Nara's scenic vistas, cherished since ancient times. The hotel beautifully embodies the destination's history, culture and indigenous traditions, offering global explorers unique and authentic experiences of Nara. The hotel is well located, just a 10-minute walk from Kintetsu-Nara train station, which offers direct connections to Kyoto and Osaka in 35 minutes and 45 minutes respectively. Osaka Itami International Airport is a 45 minute drive away.