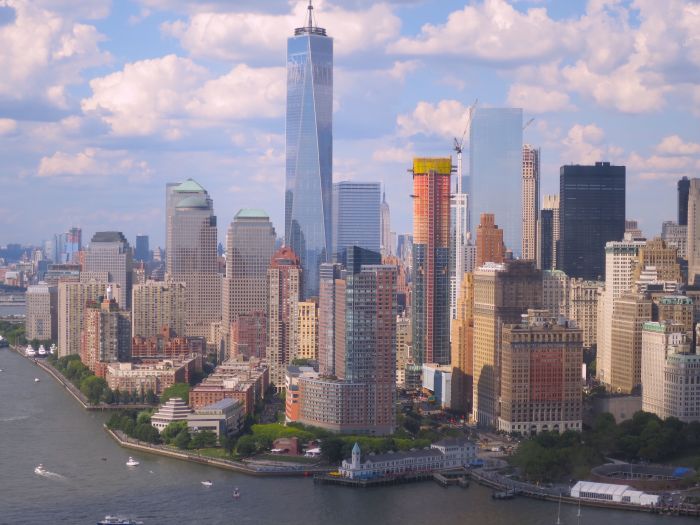 Photo by Michael Reiss
The right time to visit NYC is anytime you can. The city is always alive and bustling with special events, street fairs, happenings, shows, exhibits, conferences, and conventions.  Your choices include world-class accommodations, entertainment, and dining as well as myriad chance encounters with the locals who all have a story to tell. Just strolling the streets and avenues is great sport and an easy way to get your steps in for the day.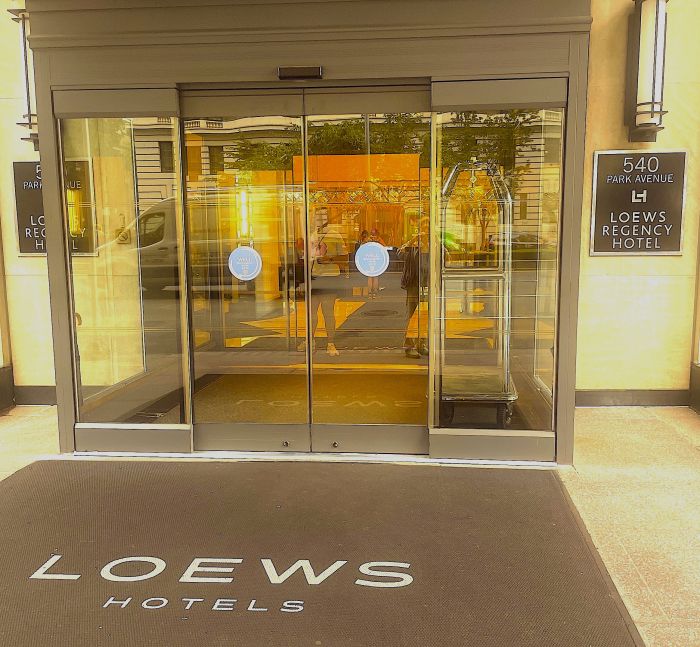 Photo by Michael Reiss
One of the most famous locations in the city is Park Avenue, known for its luxury real estate and exclusive commercial store fronts. One of the most noteworthy addresses on the avenue is Loews Regency New York, the flagship of the Loews Group, located on the Upper East Side at Park and 61st St. From its soaring lobby with stunning art by a Brooklyn artist to the stylish guest rooms with all the high-tech amenities, this chic, Art Deco inspired property blends refined contemporary and oh, so hip all at the same time.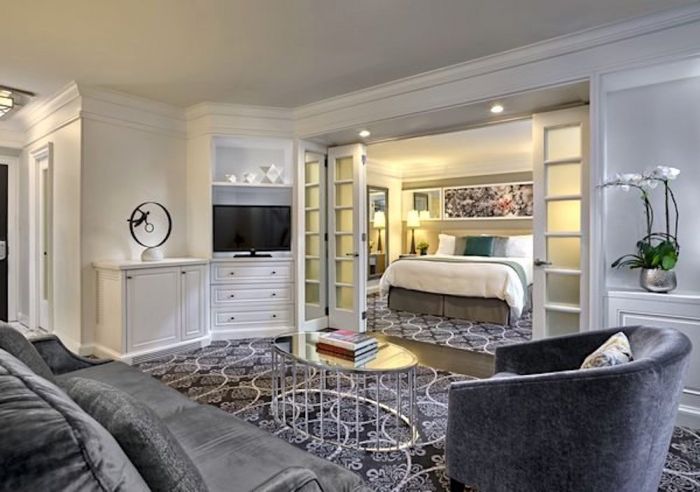 Photo by Loews Regency New York
Whether you are in one of the hotel guest rooms or the designer suites your stay will be Park Avenue perfect. Guests can experience the best of Park Avenue through the hotel's 'Park Avenue Privileges Program,' which includes state-of-the-art fitness center, complimentary to-go 'Flavor' coffee service each morning at the Regency Bar, complimentary shoeshine, complimentary wireless internet; newspapers upon request; and turndown upon request.
The personal attention provided by the hotel staff and the excellent service of their professional concierges is reason enough to choose this property and explains why they have a loyal roster of returning guests, some of whom span several generations of devoted visitors.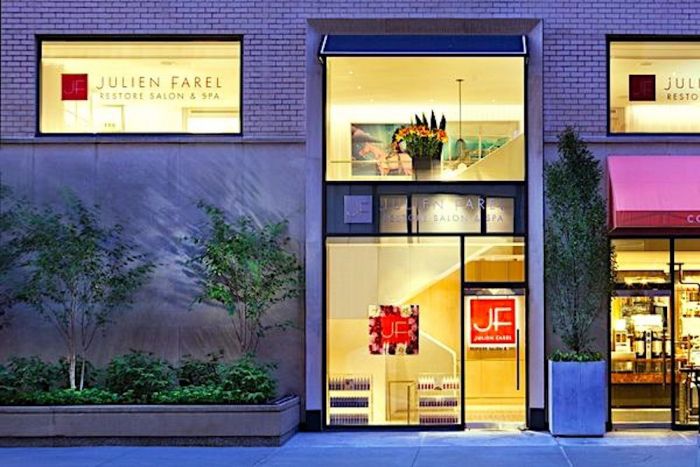 Photo byLoews Regency New York
If wellness and world-class self-care are part of your agenda, the high-tech fitness center and the exclusive Julien Farel Restore Salon and Spa, only located in West Palm Beach and here at Loews in New York City, provides a world of pampering at your fingertips.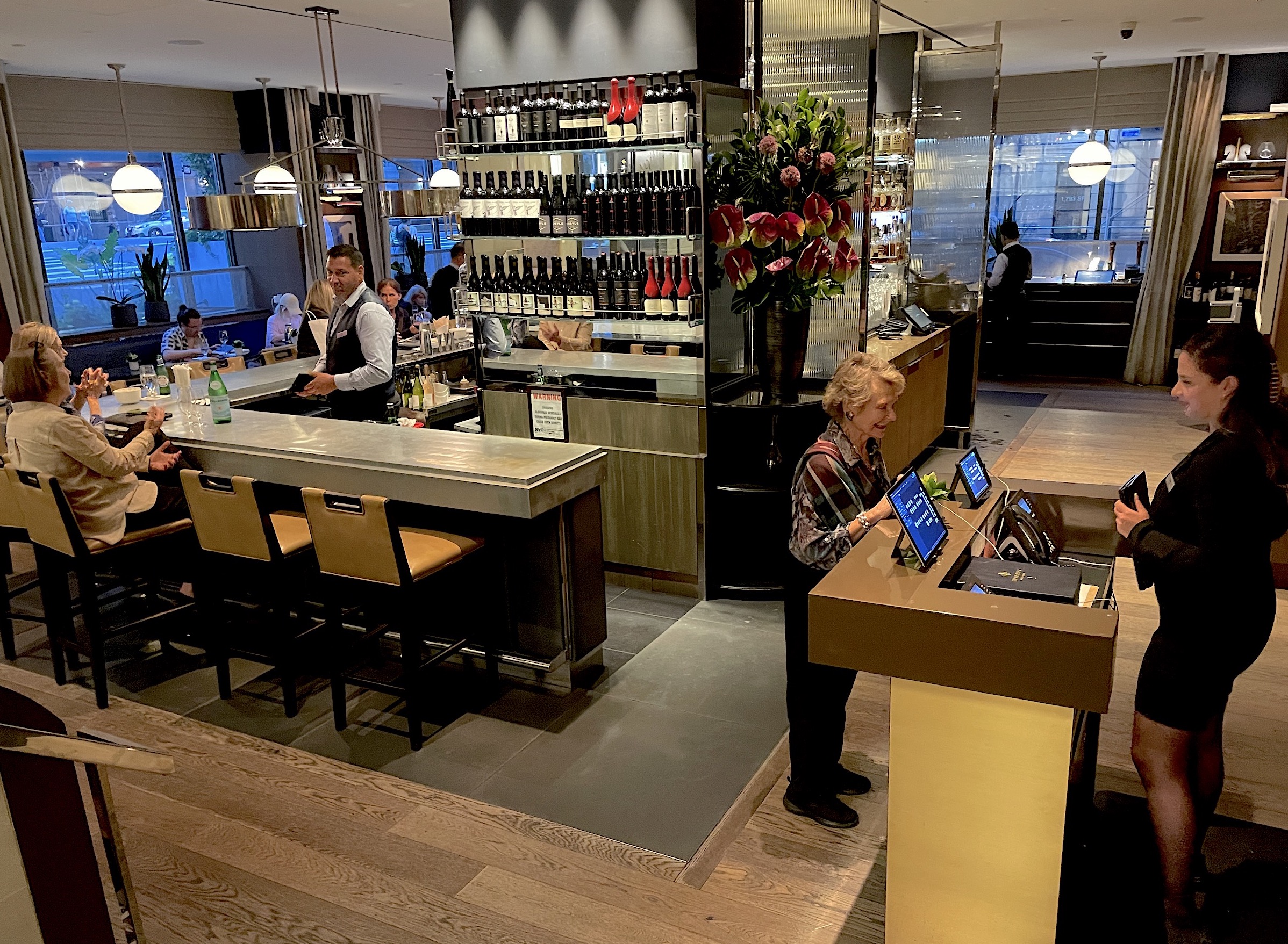 Photo by Michael Reiss
My expert hair styling and manicure set me up for an evening of signature wining and dining at the hotel's restaurant, the Regency Bar and Grill. The restaurant offers upscale American fare presented by the newly appointed executive chef, Manjit Manohar.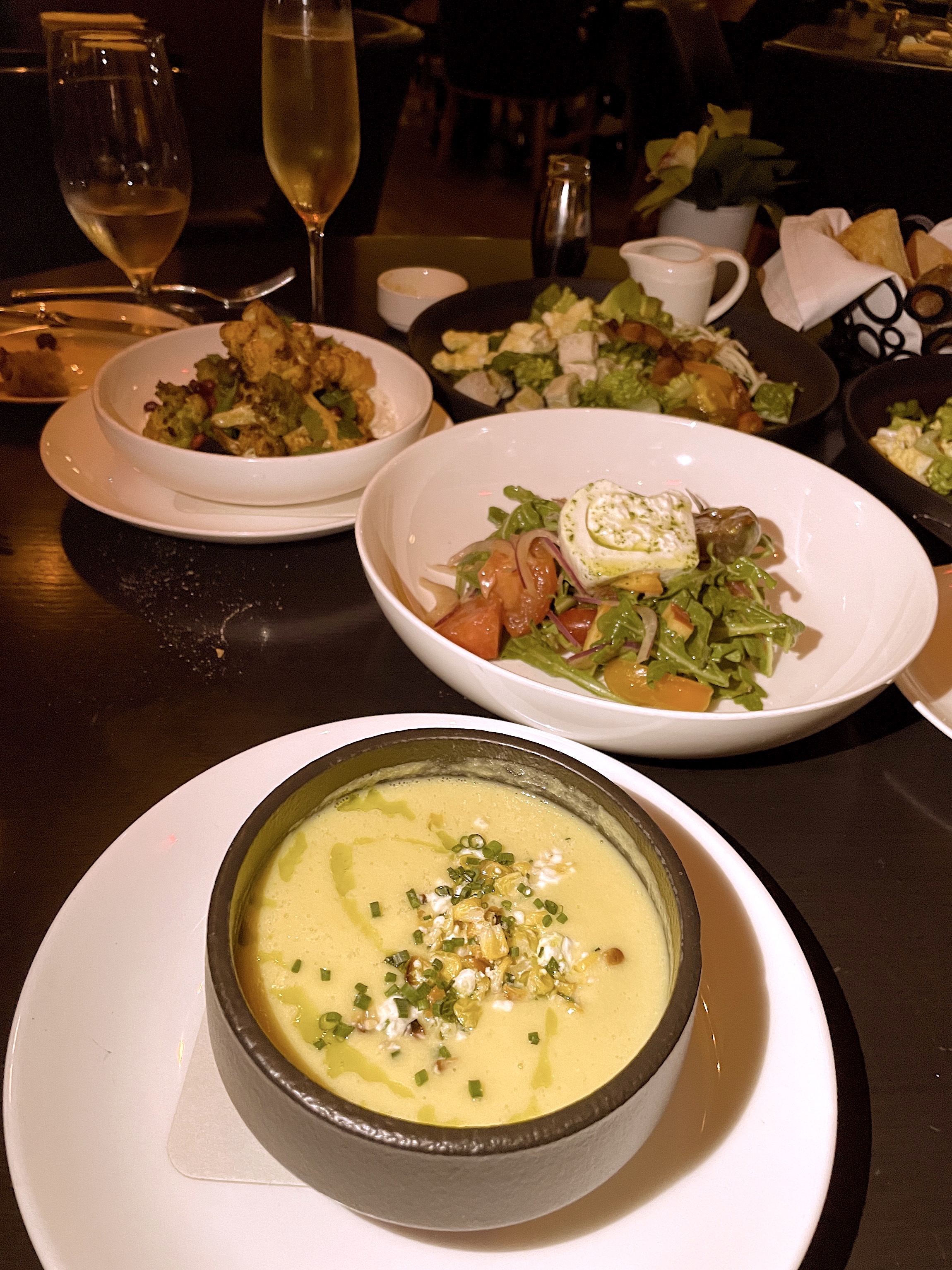 Photo by Michael Reiss
Our delectable dinner started with flutes of champagne and a series of creative starters including charred corn soup, chive oil and crumbled feta; peach, heirloom tomato & burrata; and charred, spiced cauliflower. We then enjoyed salmon placed on a bed of corn, peppers, sugar snap succotash and Meyer lemon & dill sauce accompanied by a tasting of cocktails and select wines by the glass.
Loews Regency New York has always been a favorite of the city's movers and shakers, capped by its reputation for having instituted the 'Power Breakfast" in 1975. Since its extensive renovation in 2014, its legacy and reputation have only been solidified as the place to see and be seen.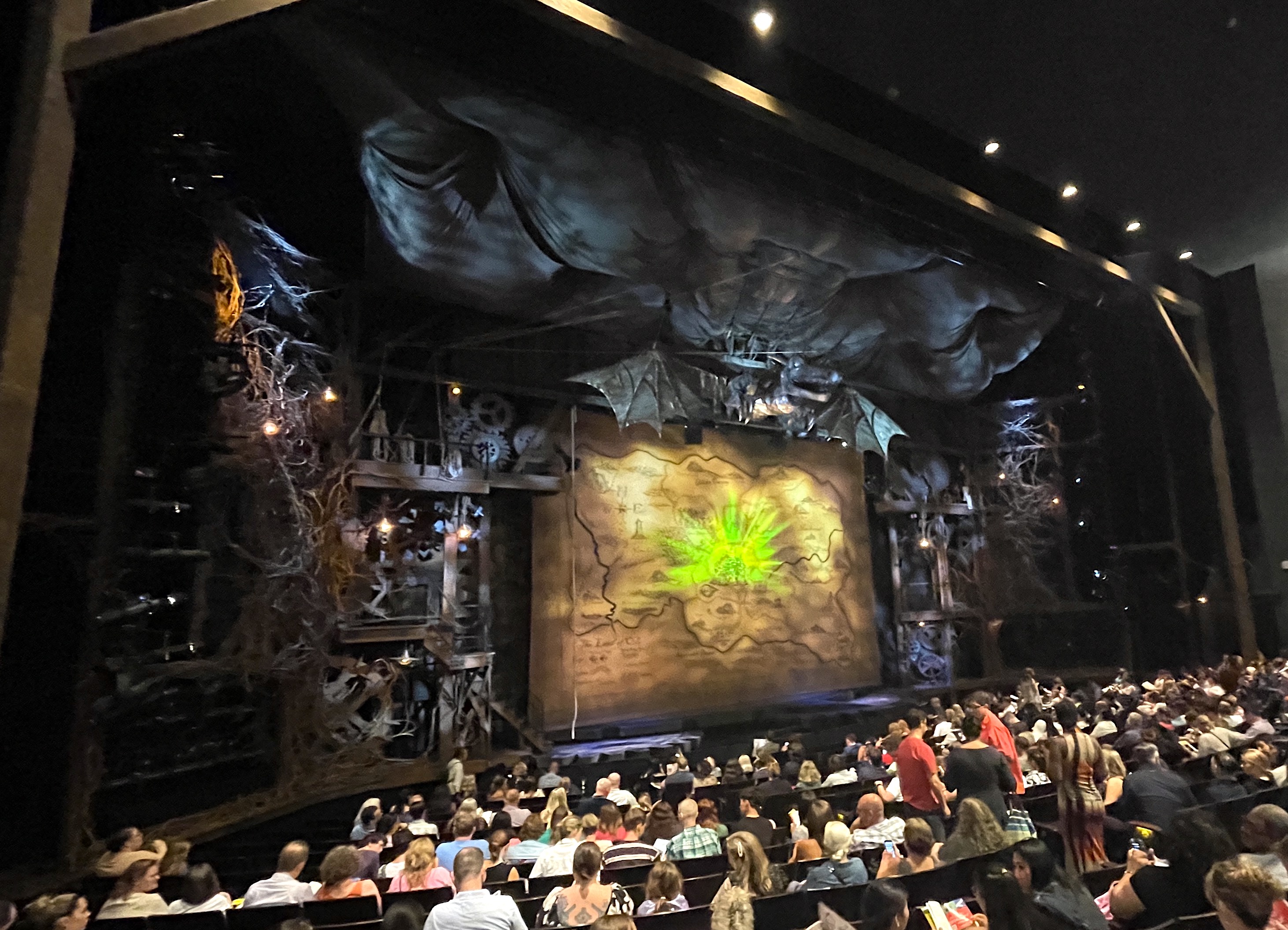 Photo by Michael Reiss
After an ample dose of museum hopping and window shopping, it's time to settle into some serious entertainment as only the great white way, Broadway can provide. Book your tickets in advance with the Broadway Collection to get the seats you want when you want them for the most popular shows in town.  Perusing their roster of performances, we selected Wicked and Aladdin as our choices.  And oh, what an experience it was! There is nothing to replace the thrill and exhilaration of being part of a live performance where actors and audience exchange and feed off each other's energy in a unique and thoroughly satisfying way.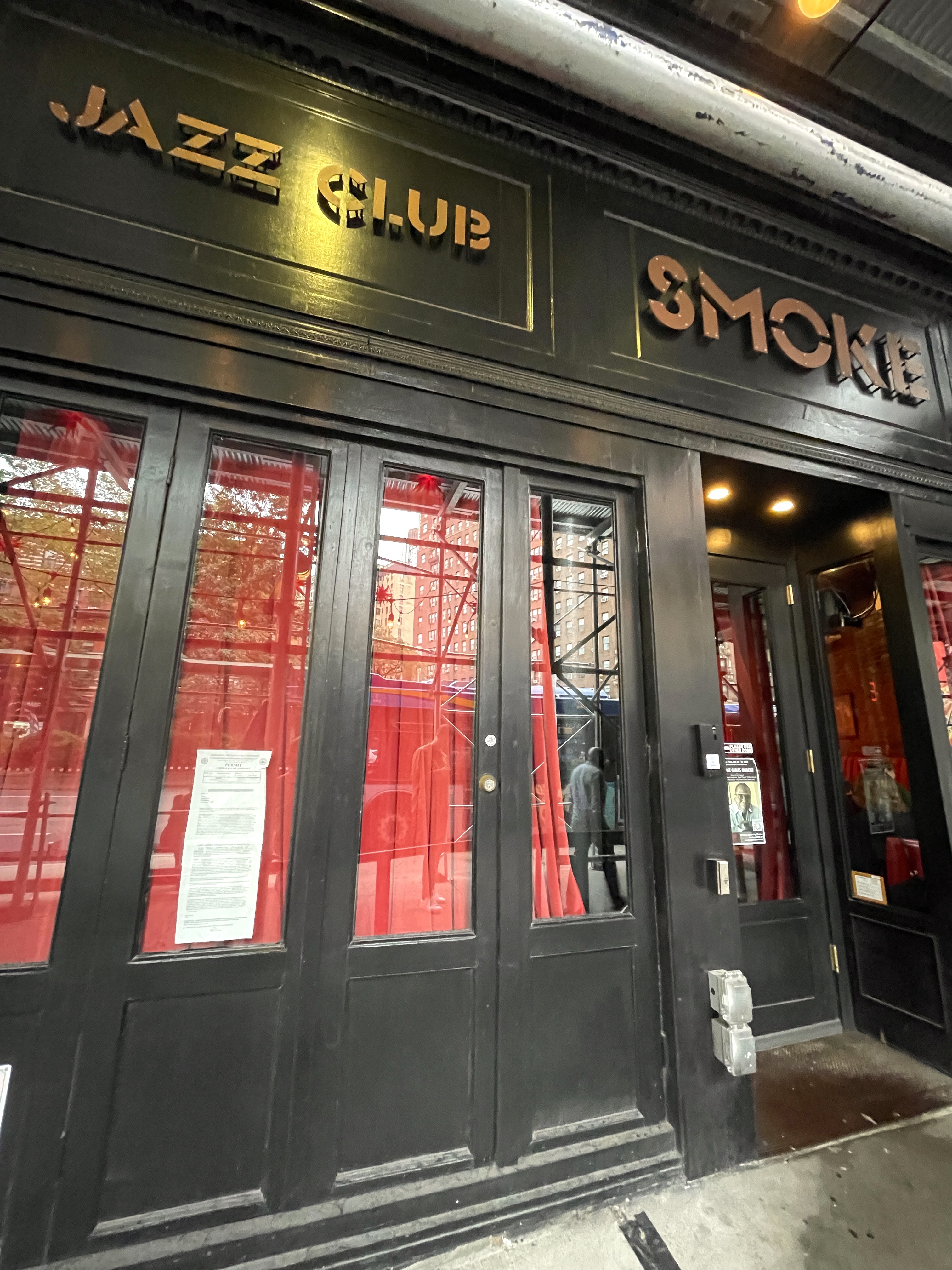 Photo by Michael Reiss
While we are talking about entertainment, don't miss dinner and a live jazz concert at one of the hippest venues in the city, Smoke Jazz & Supper Club.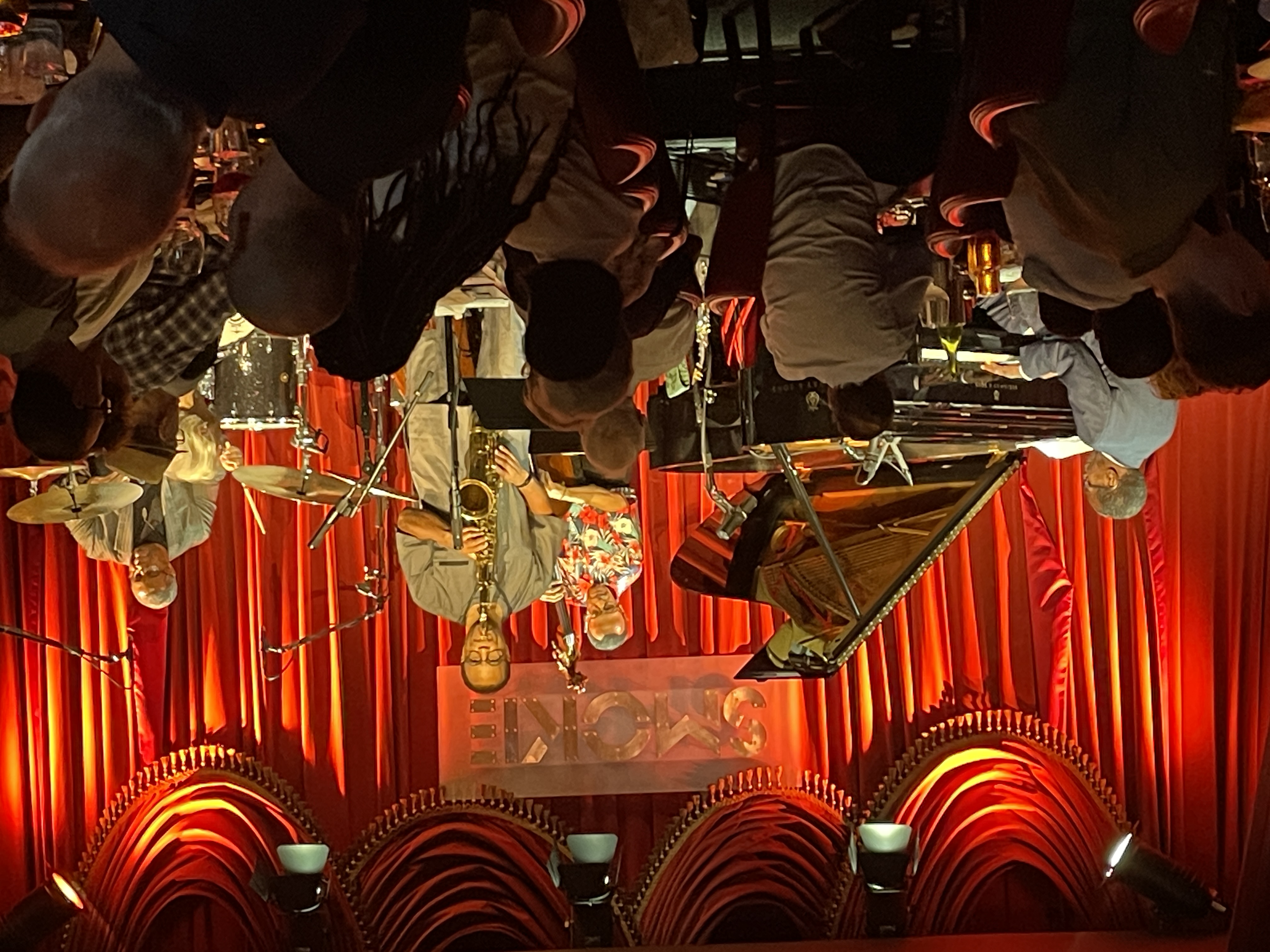 Photo by Michael Reiss
Home to the legendary greats of the jazz world, this intimate spot is the quintessential venue to enjoy top notch entertainment and great food for a memorable evening on the town.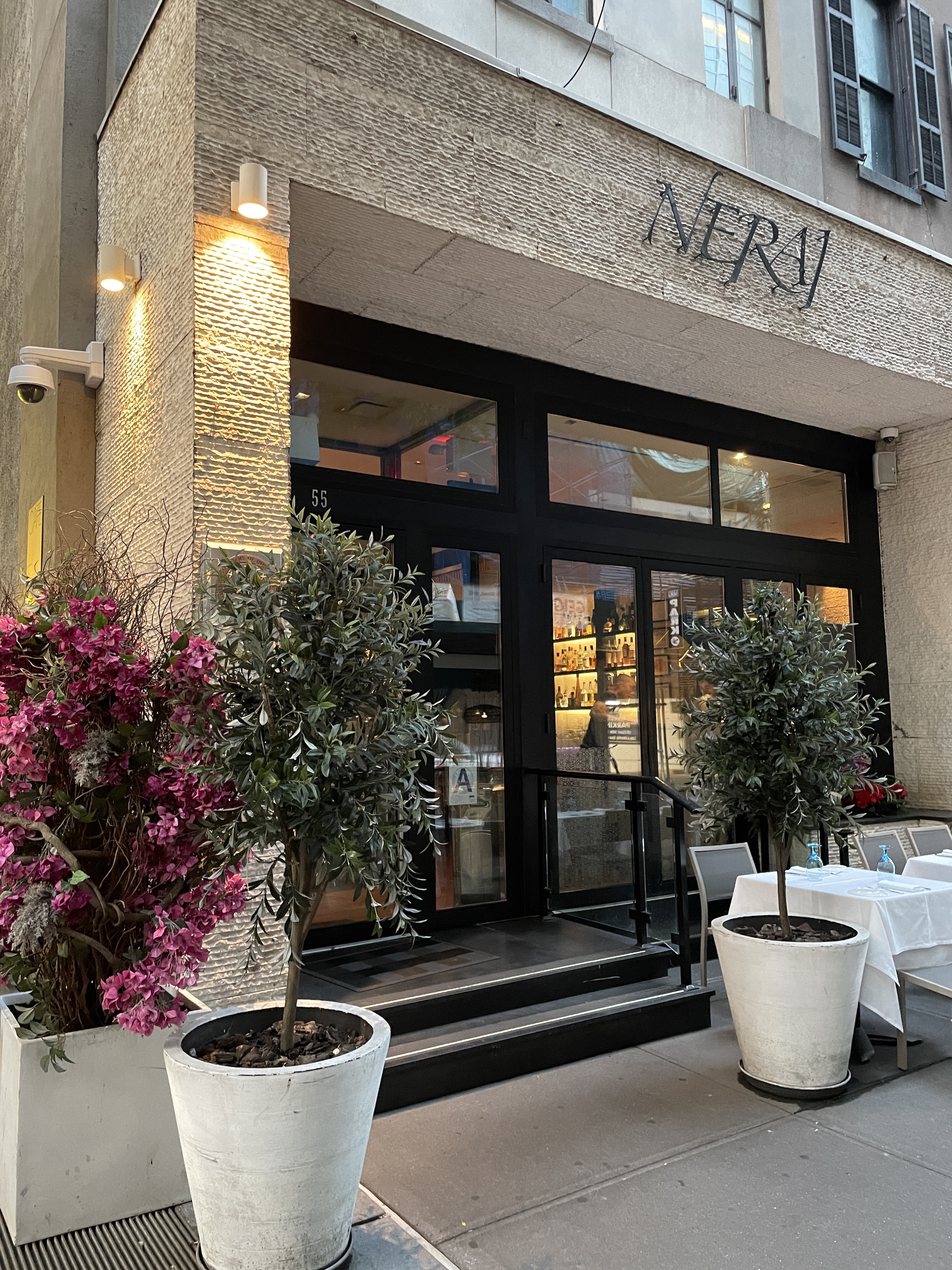 Photo by Michael Reiss
Who can leave the city without tasting its endless culinary offerings, from enticing street vendors to Michelin-level stunners? There are eating options for every budget and dietary preference, all waiting to impress you with the culinary prowess that the city attracts.
We selected Nerai, a fine dining Greek restaurant in midtown Manhattan for its location, gorgeous indoor and patio seating, and its reputation for great food and its award-winning wine program.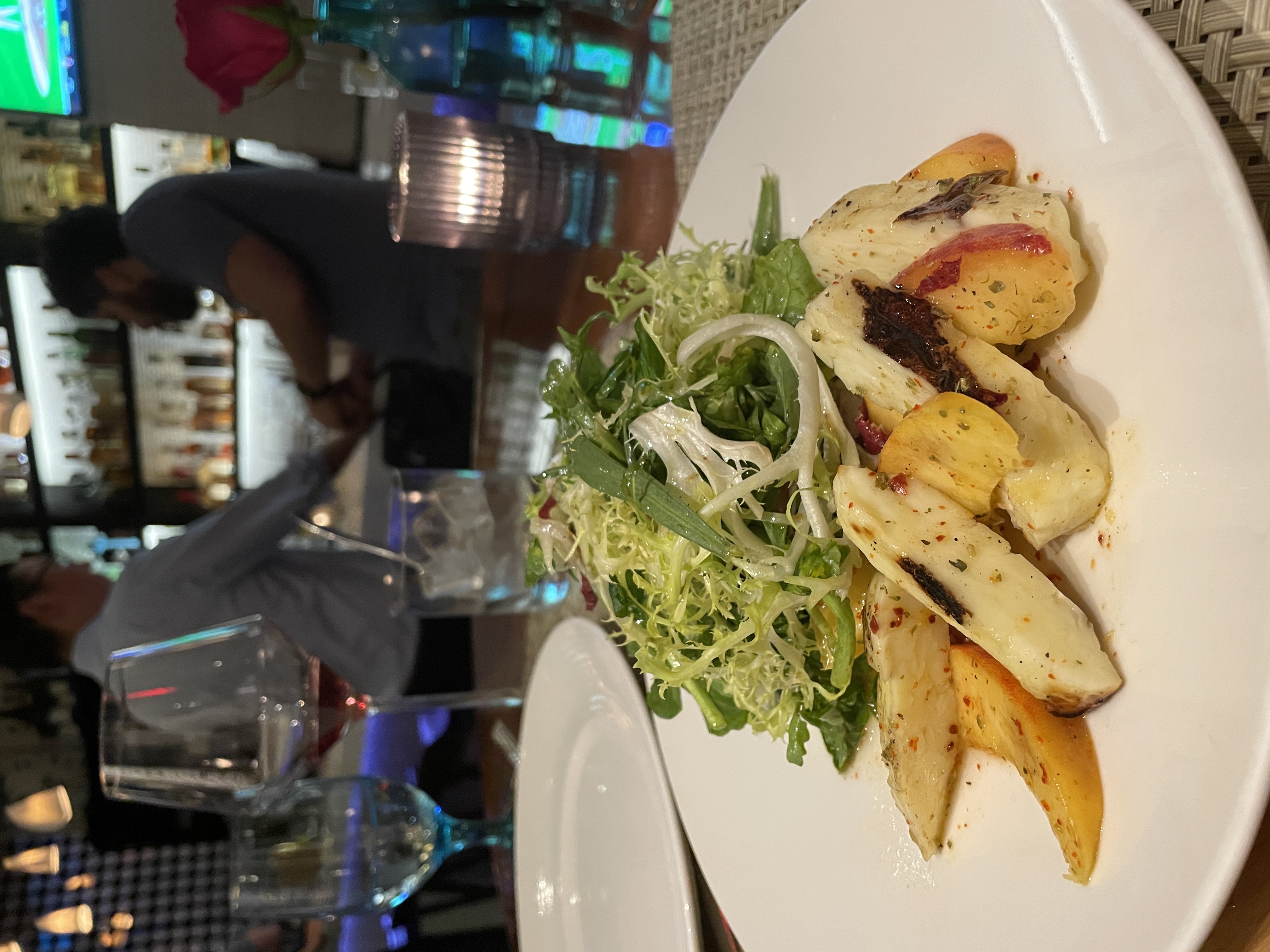 Photo by Michael Reiss
Its reputation for great food and its award-winning wine program. The spinach pies, Spanakopita and the traditional Greek salad, Horiatiki were delectable and made more so with the Greek sparkling wine served as a perfect pairing. Add to that, the braised short rib pasta dish accompanied by two red Greek wines by the glass and the baklava with pistachio ice cream and we were sensorily transported to one of our best meals on the islands.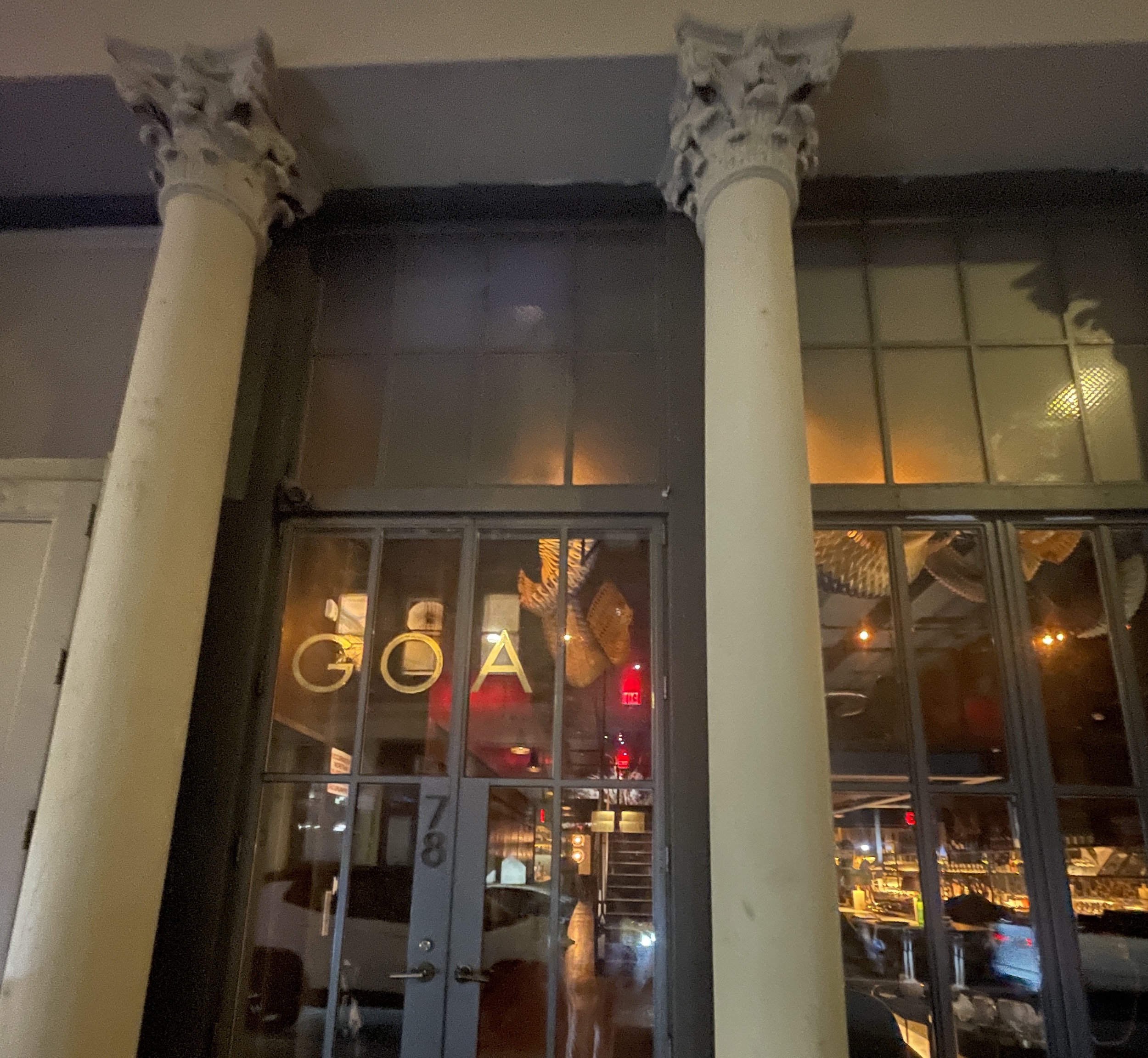 Photo by Michael Reiss
We then went to Goa Indian restaurant, named after the popular coastal state in India– long occupied by the Portuguese and now home to an authentic Goan restaurant in trendy Tribeca. Here, a typical wrought iron loft space has been transformed into an atmospheric venue full of the sights, sounds, smells and tastes of this exotic Indian port.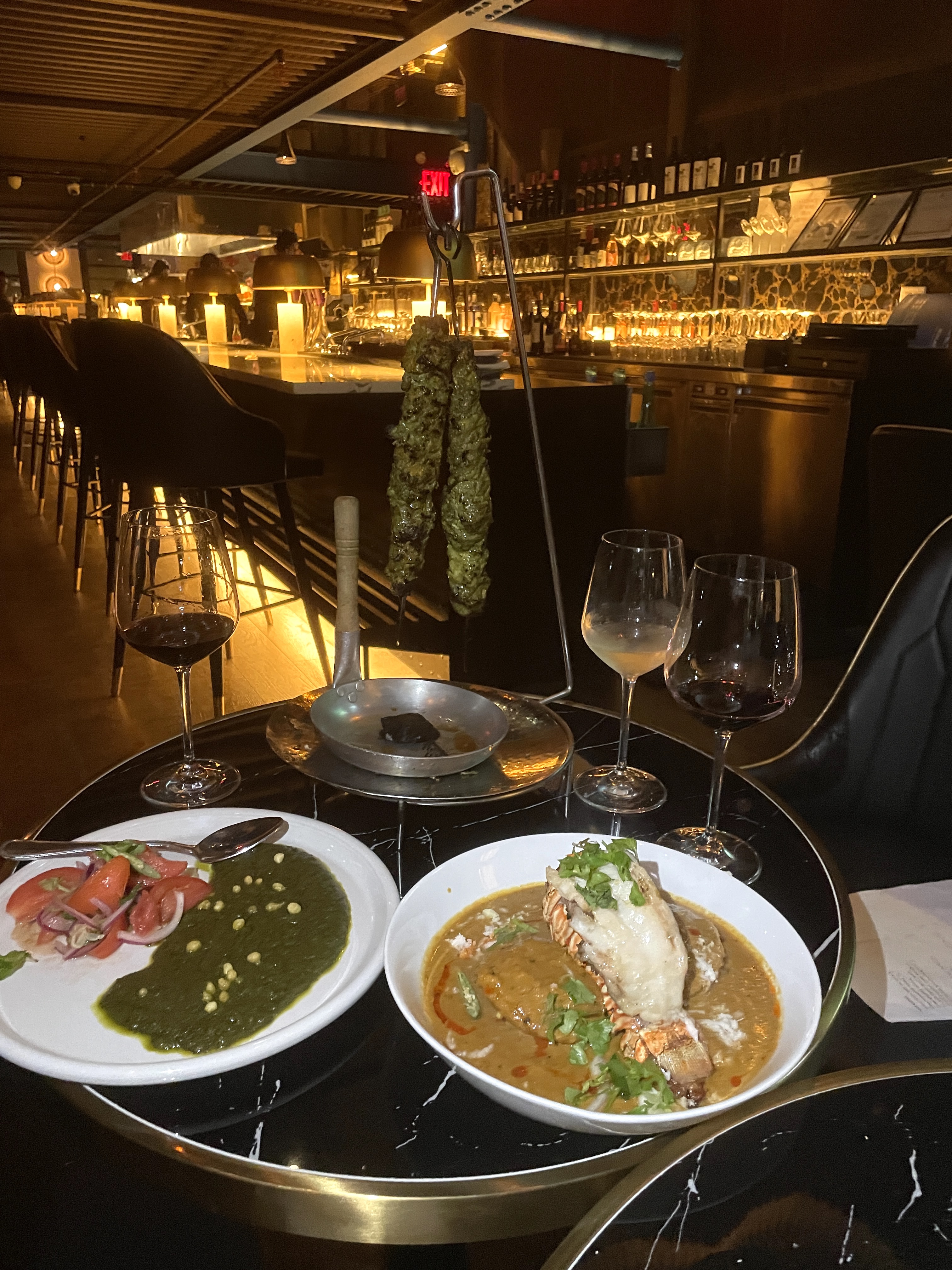 Photo by Michael Reiss
We started with a Papadum, and Root Veggie Chip appetizer and a crab salad accompanied by sparkling wines. The tour de force arrived with Sizzling Robata Chicken Tikka Skewers with traditional Goan Cafrial sauce and the succulent Lobster Curry with rice cakes. These dishes were accompanied by a tasting of German Riesling, Oregon Pinot Noir, Duckhorn Merlot, and a raspberry Lambic beer from Belgium. If that were not enough to quaff the palate, we were presented with the signature Goan Paradise Cocktail made with cashew liquor to top off this stellar repast. The dessert sampler was impressive, and the star was the Portuguese inspired Custard Tart that was the best we have ever tasted. Go to Goa for inspired modern Indian fare with architectural flare.
Photo by Michael Reiss
If you desire a brief respite from the pace of the city, a few days in the nearby Hudson Valley will fill the bill.  Plan for just an hour's train ride or drive from Manhattan and you are in Peekskill and ready to take in the chilled vibe and natural beauty of the area. The place to stay is the Abby Inn and Spa perched high above historic Fort Hill.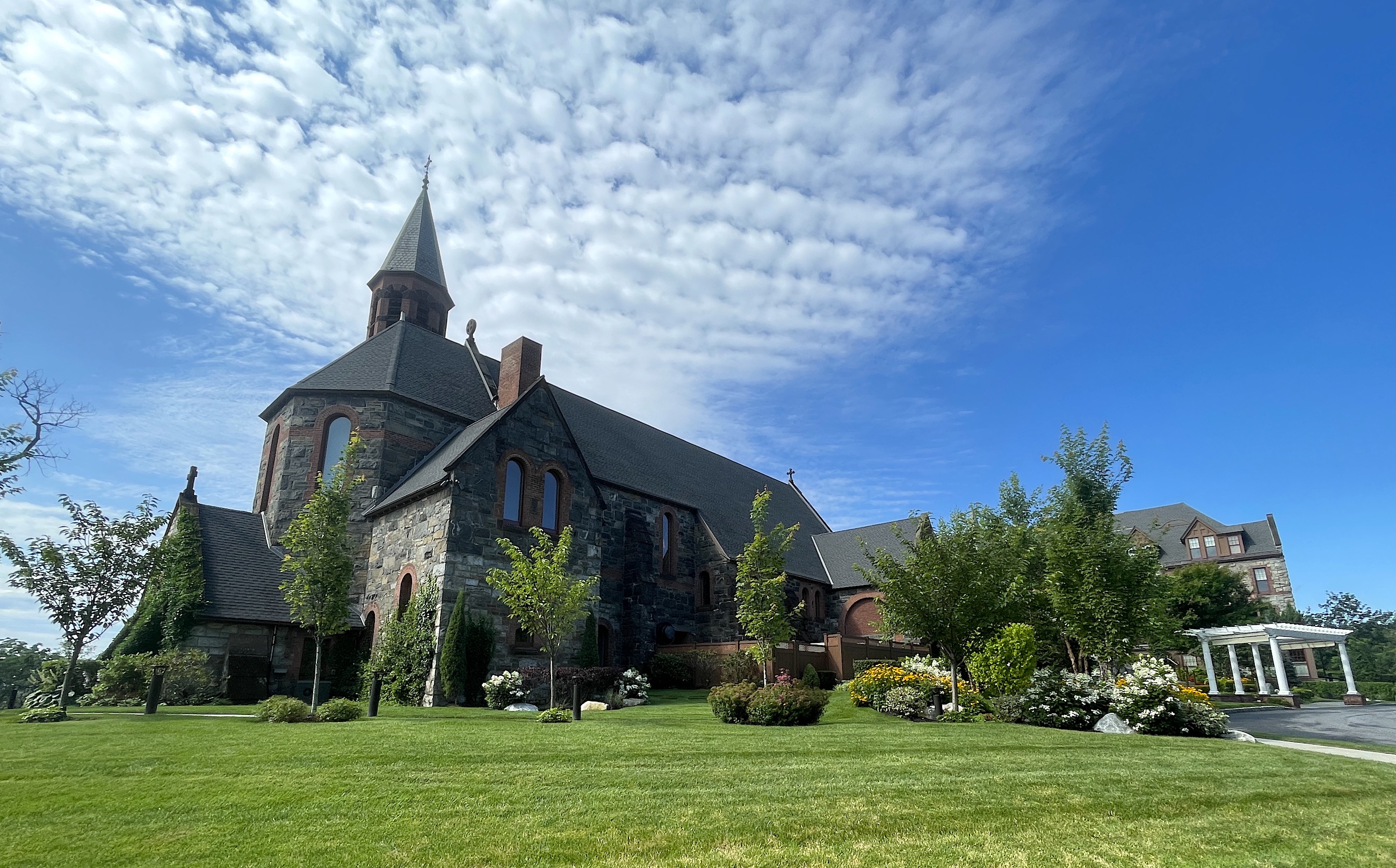 Photo by Michael Reiss
This renovated and reinvented century old former convent and chapel offers 42 unique guestrooms and suites that will enchant and captivate you with their history and architectural interest.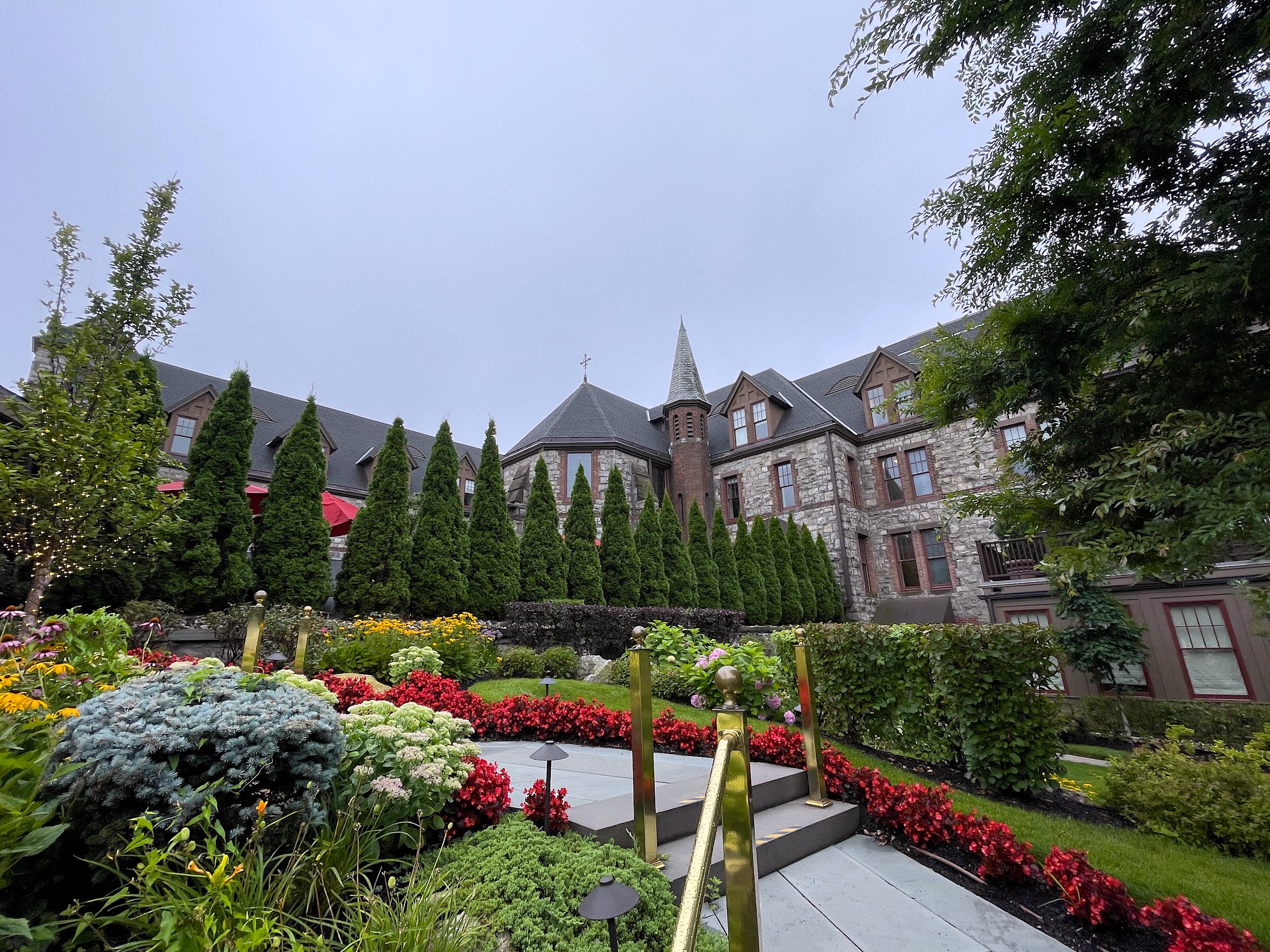 Photo by Michael Reiss
Gazing at the Hudson River and surroundings from the promontory and strolling the property with its expansive grounds lush with vegetation and natural granite outcroppings is a joy. The modern, spacious, well-appointed rooms and gracious staff provide every amenity you might require.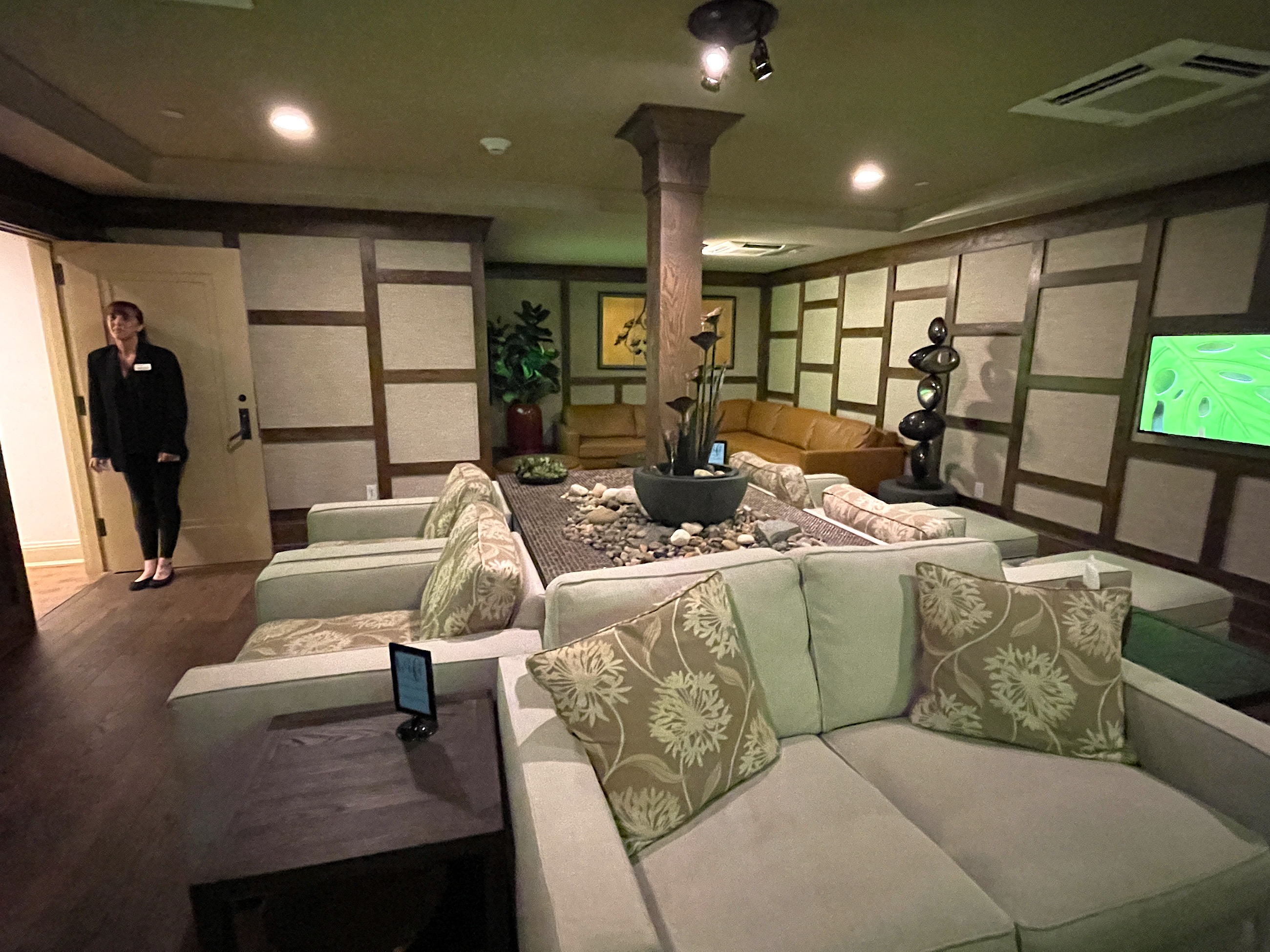 Photo by Michael Reiss
The Abbey Inn Spa offers a wide array of treatments in a venue designed with relaxation and rejuvenation in mind. Our deep tissue massages were ably delivered by expert masseuses whose experience was evident in the deeply relaxing results we felt for days after.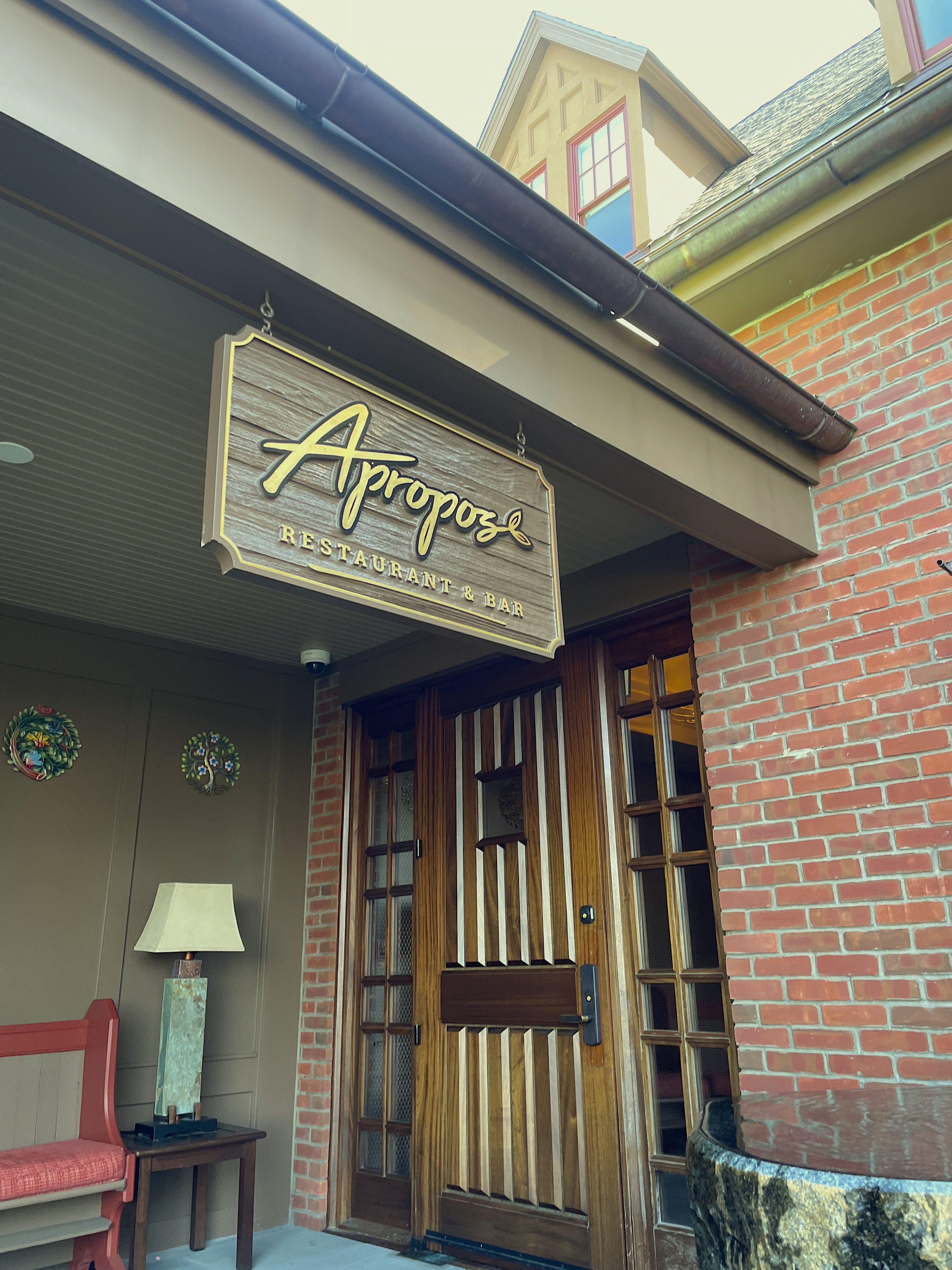 Photo by Michael Reiss
Don't leave the Abby without enjoying a meal in their restaurant, Apropos, the premier choice for fine dining in northern Westchester County. Their commitment to bring Hudson Valley's finest products to your table is evident in every item of the Mediterranean inspired menu.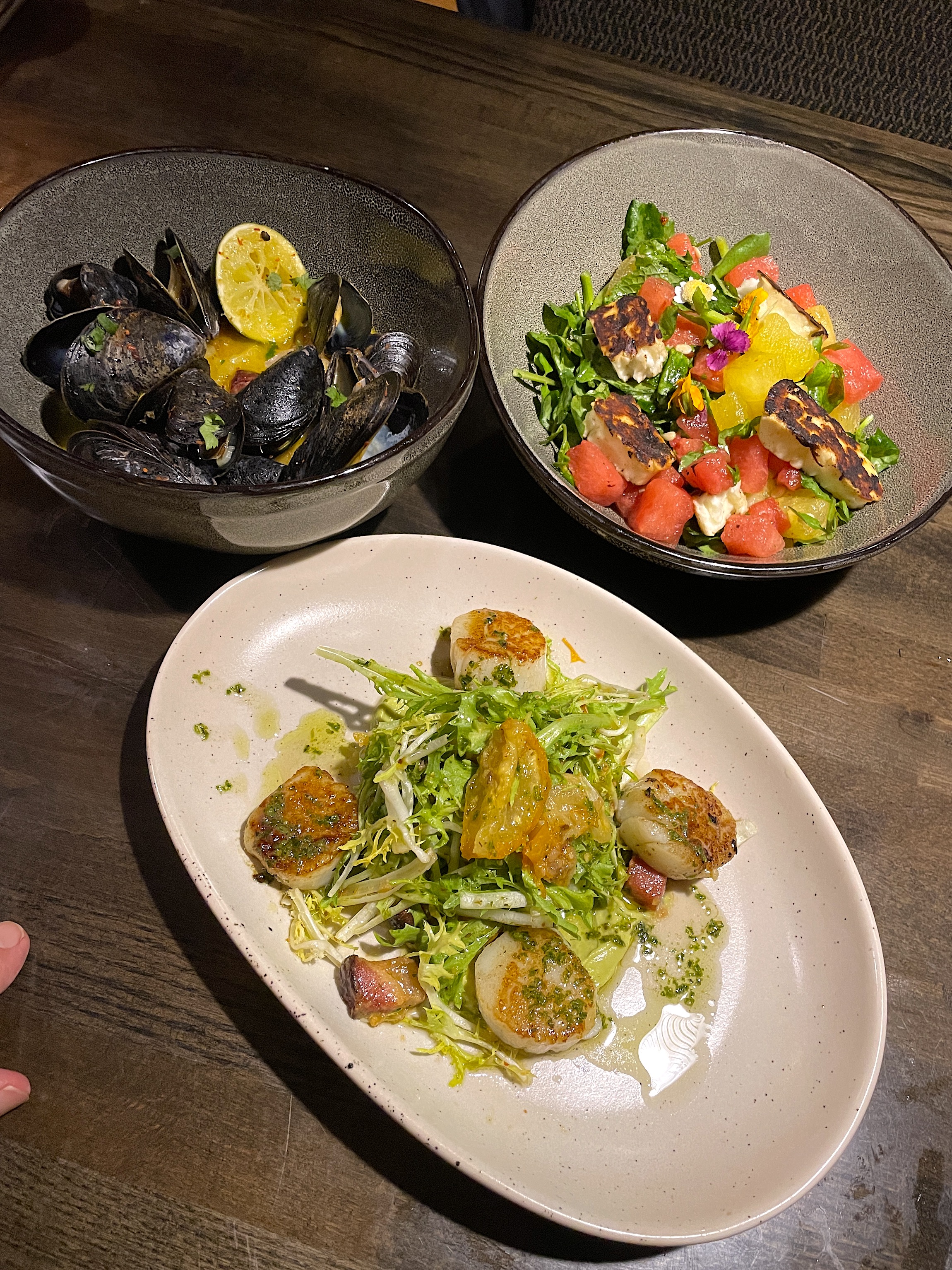 Photo by Michael Reiss
Our highlights included Soft Shell Crab and Fennel Salad, Mussels, bathed in a savory chorizo broth and Seared Sea Scallops–all paired with wines from the region. The meal was capped off with a Seasonal Peaches and Cream Brule and a decadent S'mores Fudge Brownie for good measure and sweet dreams.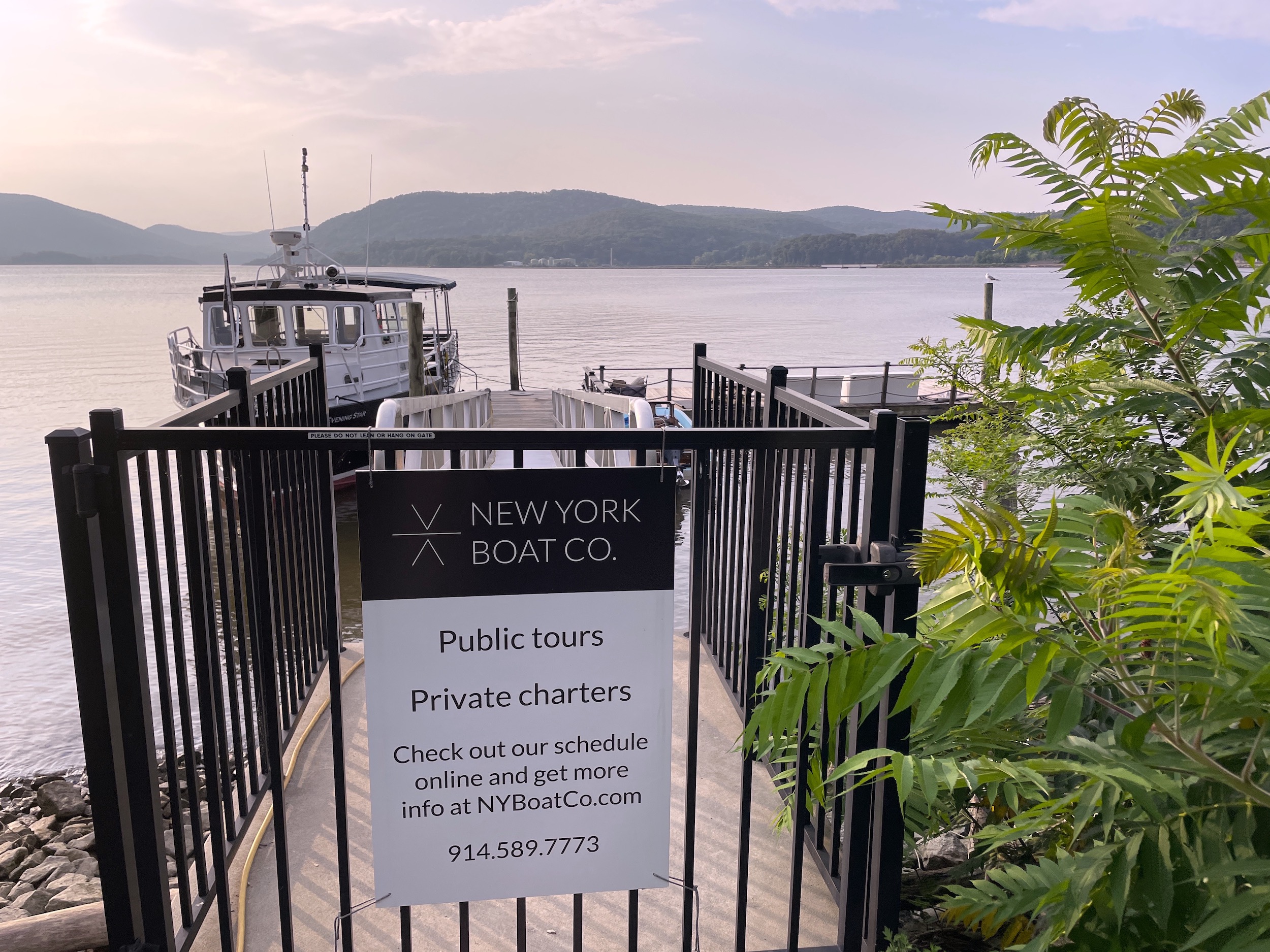 Photo by Michael Reiss
While you are visiting the Abbey Inn, Hudson Valley in Peekskill you can cruise the Hudson River with the New York Boat Company, docked at Riverfront Green Park in Peekskill, NY. What an informative and enchanting way to experience the river, its history, and significant points of interest.
The captain and crew were delighted to share their passion and knowledge to highlight what makes this river so special. Check out their website for a listing of cruises and the schedule.
New York City and its environs offer a wealth of world-class enjoyment, whether it's a brief getaway or an extended vacation. Isn't it time you started planning your next trip to NYC?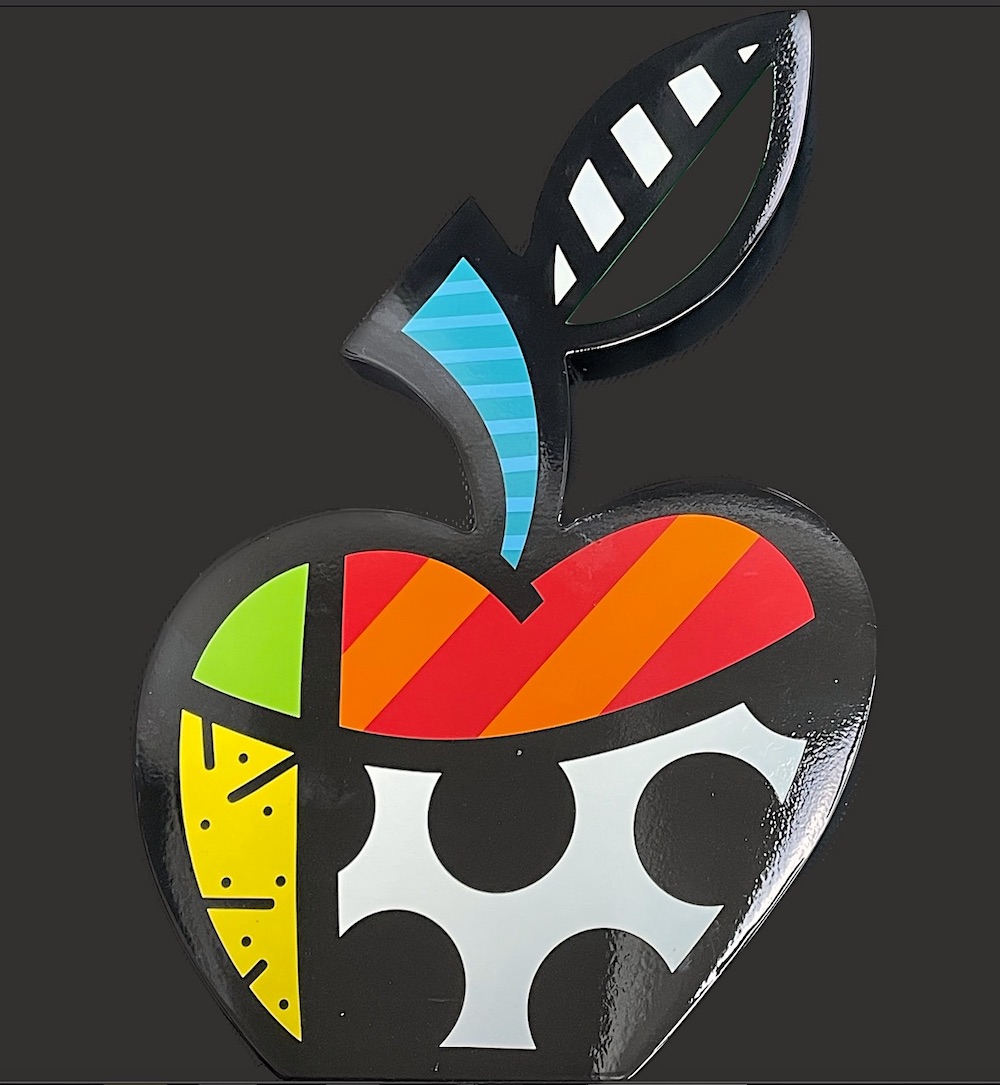 Big Apple 2" by Britto Photo by Michael Reiss