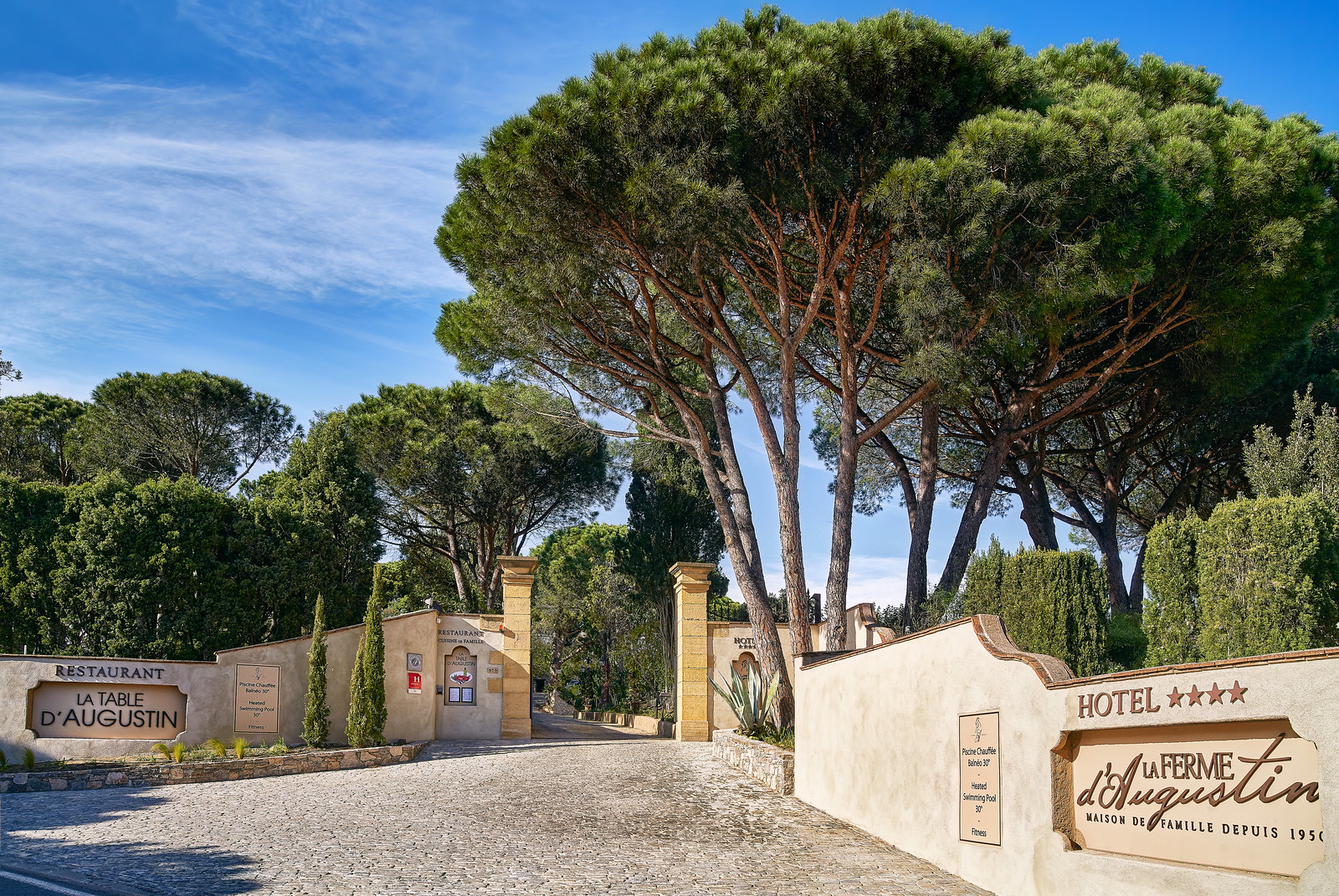 Photo courtesy of La Ferme d'Augustin
When one thinks of Saint-Tropez, visions of glitz, glamour, and the allure of the French Riviera often come to mind. However, nestled within this picturesque coastal town lies a hidden gem that offers a retreat like no other – La Ferme d'Augustin. This enchanting hotel seamlessly combines classic Provençal architecture, luxurious amenities, and an unwavering commitment to well-being, making it one of the best wellness hotel in Saint-Tropez, France.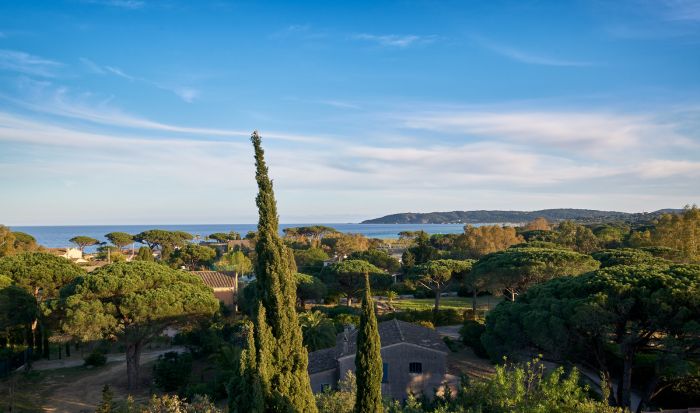 Photo courtesy of La Ferme d'Augustin
La Ferme d'Augustin is a tranquil oasis tucked away on a hillside, overlooking the azure waters of the Mediterranean Sea. Its verdant gardens provide a sense of seclusion and tranquility, offering the perfect escape from the bustling streets of Saint-Tropez. Privacy is paramount here, allowing guests to unwind and recharge in a serene environment. For those seeking new levels of relaxation, L'Espace d'Augustine awaits. This exclusive spa offers advanced wellness services that include osteopathy, kinesiotherapy, rejuvenating facials, and indulgent massages. Highly trained therapists tailor each treatment to individual needs, ensuring a holistic and transformative experience that leaves you feeling renewed and revitalized.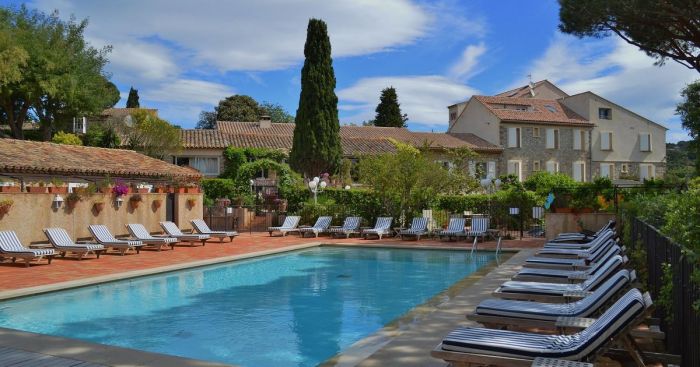 Photo courtesy of La Ferme d'Augustin
La Ferme d'Augustin takes all aspects of wellness seriously, and their stunning hyperionic swimming pool by Sublio is a testament to that commitment. This rare and unique swimming pool offers guests a holistic cosmetic-therapeutic solution that naturally addresses skin aging by promoting skin repair and revitalization by simply swimming. The ion infused water of La Ferme d'Augustin's swimming pool allows guests to enjoy a day of leisure while simultaneously experiencing a reparative skin treatment designed to optimize skin's vital functions. The innovative technology behind this pool stimulates microcirculation, leaving you feeling refreshed and invigorated.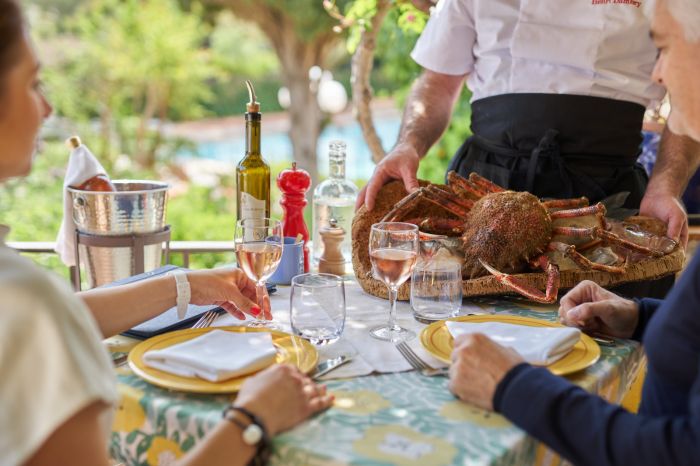 Photo courtesy of La Ferme d'Augustin
The journey towards relaxation and rejuvenation at La Ferme d'Augustin includes the culinary experience offered by the hotel's restaurant, La Table d'Augustin. The hotel's esteemed restaurant is a culinary haven that showcases the finest of Provençal cuisine. Here, guests are treated to a gastronomic experience focused on fresh and locally sourced produce, and an array of prime meats and catch-of-the-day seafood – including rare Saint-Tropez lobsters, which are highly prized within the culinary world. The menu is complemented by wines from the hotel's own small vineyard, offering an exclusive taste of the region's viticultural prowess. For those with a sweet tooth, the sugar-free dessert menu prepared with sugar alternative Natsuc, is a delightful surprise that caters to both indulgence and well-being.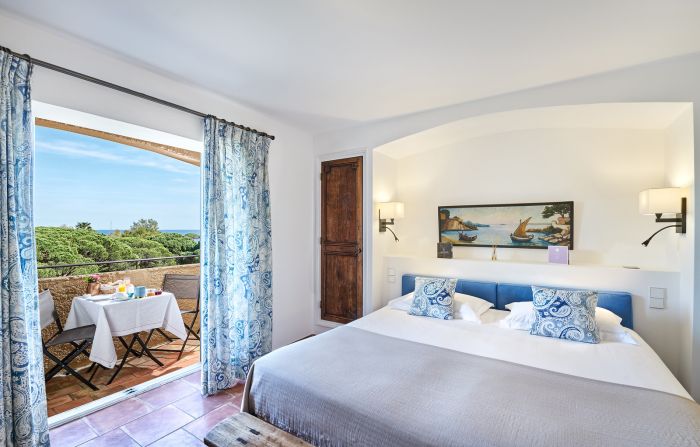 Photo courtesy of La Ferme d'Augustin
The hotel's strategic location is another one of its many attributes. Pampelonne Beach, renowned for its white sands and vibrant beach clubs, is just a stone's throw away. After a day of relaxation, guests can explore the vibrant beach scene and return to the calm embrace of La Ferme d'Augustin. Moreover, the proximity to the Port of Saint-Tropez means that you're never too far from the town's charming shops, designer boutiques, lively cafes, and iconic harbor views. A complimentary luxury car shuttle into town for guests, and ease of access makes La Ferme d'Augustin the perfect base for your Saint-Tropez adventure.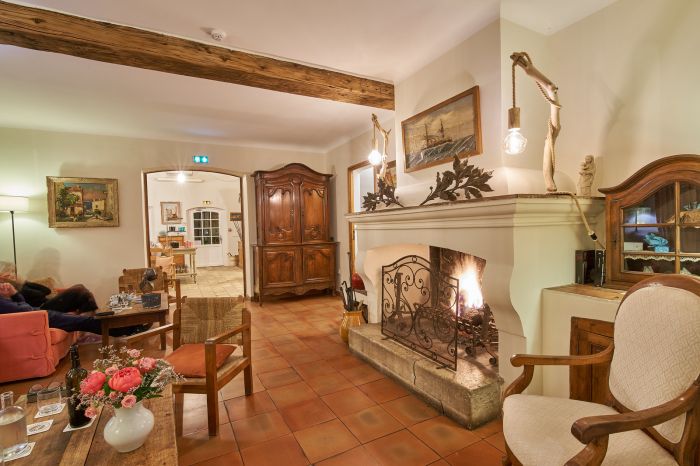 Photo courtesy of La Ferme d'Augustin
In the heart of Saint-Tropez, where glamour meets tranquility, La Ferme d'Augustin stands out as the quintessential wellness retreat. With its farm-to-table cuisine, innovative hyperionic pool, rejuvenating spa, and serene surroundings, this hidden gem offers an unparalleled restorative experience. Its verdant natural surroundings, and proximity to the sea and town make it the ultimate destination for those seeking both relaxation and adventure. If you desire to experience the best of what Saint-Tropez has to offer, look no further than La Ferme d'Augustin. 
For more information visit fermeaugustin.com