For adventurous travelers craving an immersive natural world experience it would be tough to top swimming with whales in Tahiti.  With idyllic over-water bungalows and postcard atolls, its allure as a once-in-a-lifetime destination is legendary. There are few places in the world where you can still swim with humpback whales, but Tahiti – although the largest of 118 islands and atolls that make up French Polynesia, refers to both the island and region – is one of them and national carrier Air Tahiti Nui makes it easy to plan a bucket list trip with direct daily flights from Los Angeles.
Get there with Air Tahiti Nui
Flying with Air Tahiti Nui immerses you into the "mana" of the Tahitian islands once you step onboard – traditionally dressed cabin crew hand out tiare flowers, the national flower of the islands of Tahiti, but eagle-eyed 'Avgeeks' might notice the livery on its Boeing 787 Dreamliner fleet (proudly called "Tahitian Dreamliners") whose trip of blue shades are inspired by Tahiti's skies, ocean and lagoons, and feature the trademark tiare flower alongside tattoo patterns that represent stories of French Polynesia and its people.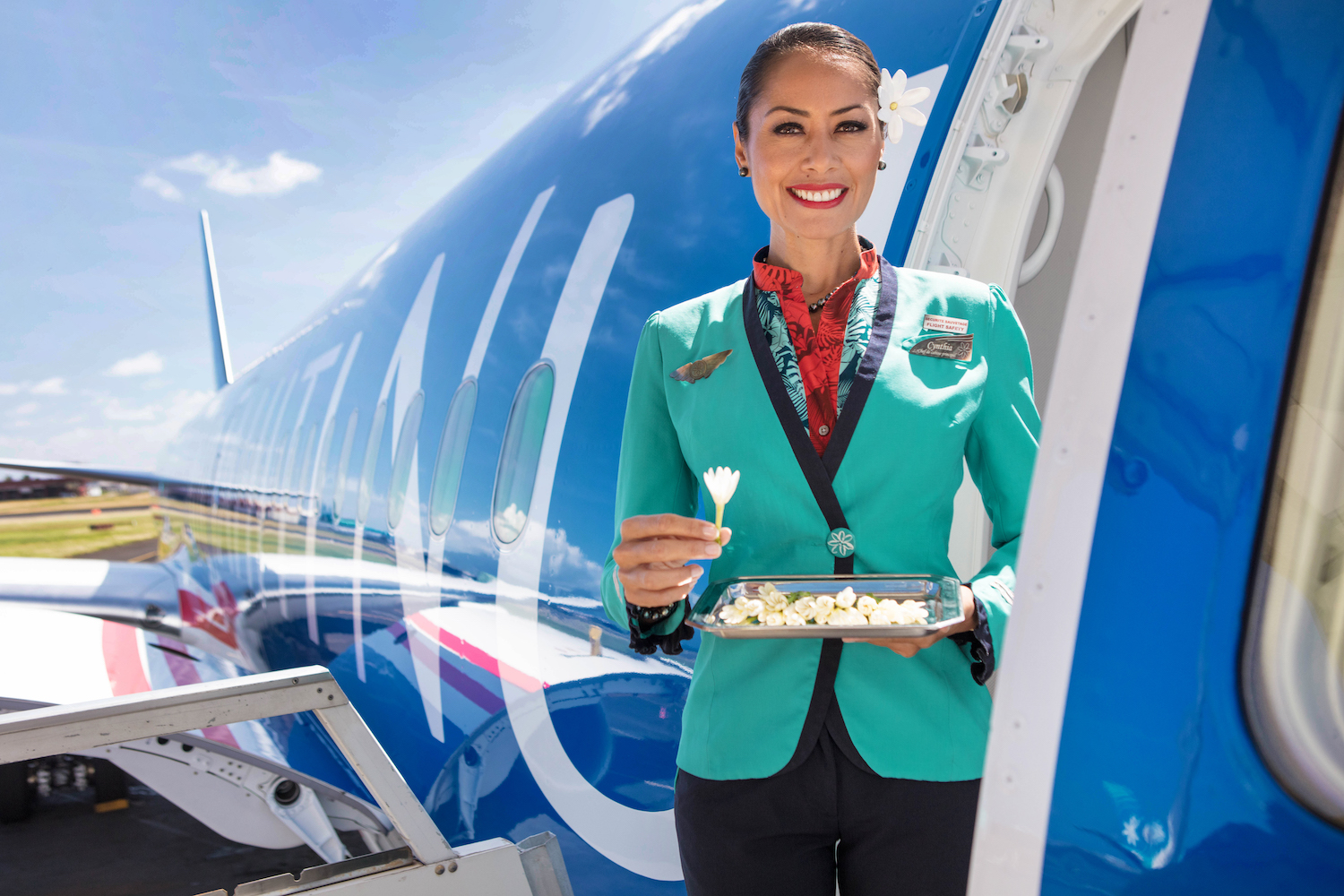 Air Tahiti Nui
Flight time is 7 hours and 30 minutes to capital city Papeete, and fares range from $928 for Moana Economy to $2,100 and up for Moana Premium. Designated "intermediate class," Moana Premium passengers enjoy a dedicated check-in area and priority boarding, plus in-flight perks like wider seats, extra legroom, and an amenity kit. 
Where to Swim with Whales in Tahiti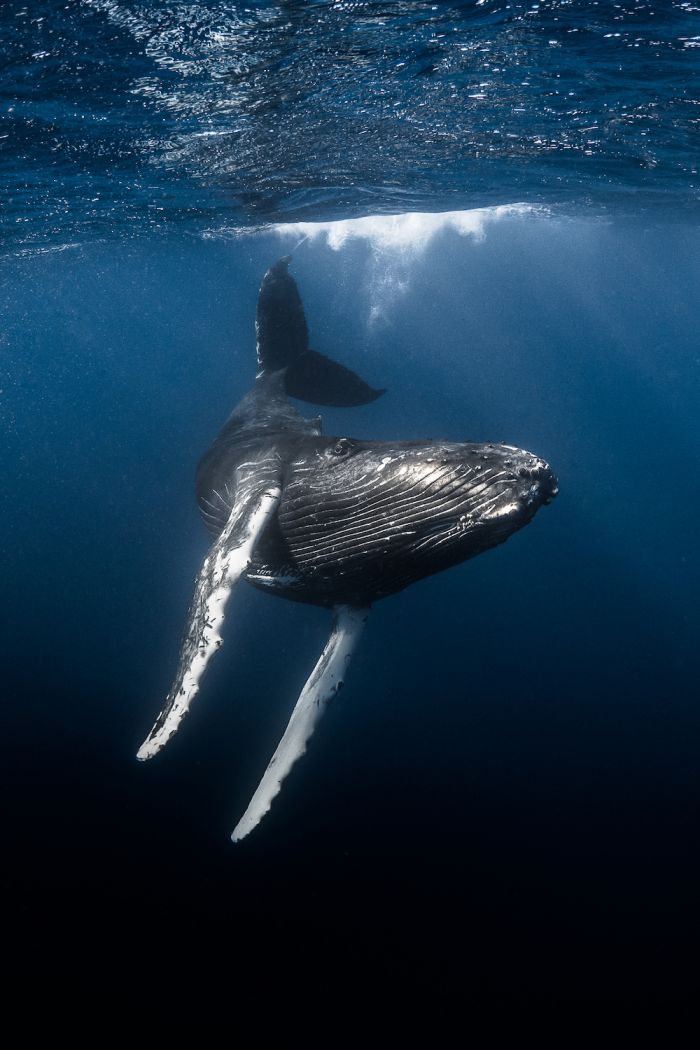 Frédéric Legrand/Tahiti Tourisme
The Islands of Tahiti are home to the largest marine sanctuary in the world – a three million square mile haven for protected species, including whales, sea turtles, rays, and more than 20 shark species. On their migration, humpback whales can be seen in many of the 118 Tahitian islands although Moorea is most popular for excursions. Whale season begins in July and runs to the end of November, but the best months to go are mid-August to the end of October, when calves born around the waters will spend several months close by swimming with their mothers enjoying the safety of lagoons and reefs before migrating to the South Pole.
It's an exceptional destination to observe whales and remains one of the few places where lucky swimmers and divers can still get in the water with them but to do so, the French Polynesia Ministry of Environment has developed rules to ensure safe, respectful, and ethical encounters.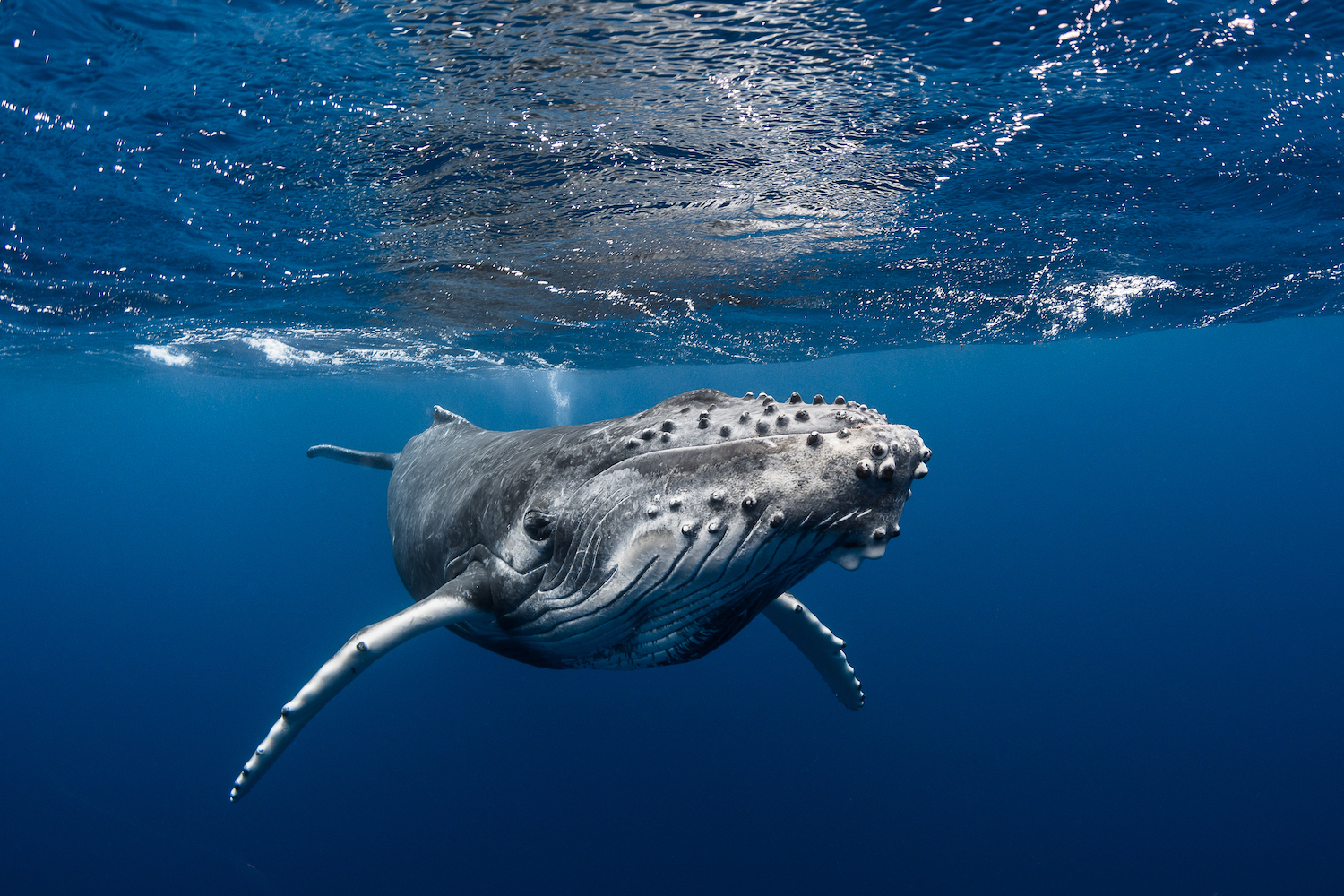 Gregory Lecoeur/Tahiti Tourisme
Tahiti's Ethical Whale Watching Initiatives
Director of Communications for Tahiti Tourisme North America, Noel Morrison, shares that whales are a revered species in French Polynesia and their protection remains paramount. "There are ways to ensure you can swim with them ethically. Most important is to observe the rules, and to only book with accredited suppliers. Visiting less popular places for these interactions is another way and while Moorea is the most popular island for whale excursions, ethical travelers can look for areas with fewer suppliers offering the service, such as on Tahiti Iti."
Tour Companies to Bookmark 
"There are several reputable outfitters we work with to promote whale tours, but the most important question to ask when selecting a good operator is to ask if they have the accreditation to lead whale excursions," says Morrison. "Once in the water, the main thing to remember is respecting the distance between vessel/snorkelers and the whale, although sometimes they will approach swimmers." The Tohora Nui program is an eco- and responsible whale-watching tour created in partnership with the local organization Oceania that works to protect and preserve cetaceans in French Polynesia. Participating customers will spend a day with a member of the organization alongside locally-owned company Topdive and help give back with a portion of revenue from tours donated to support Oceania's projects.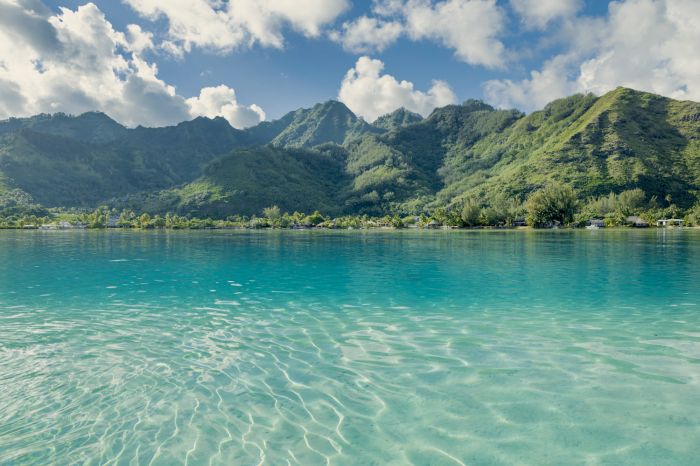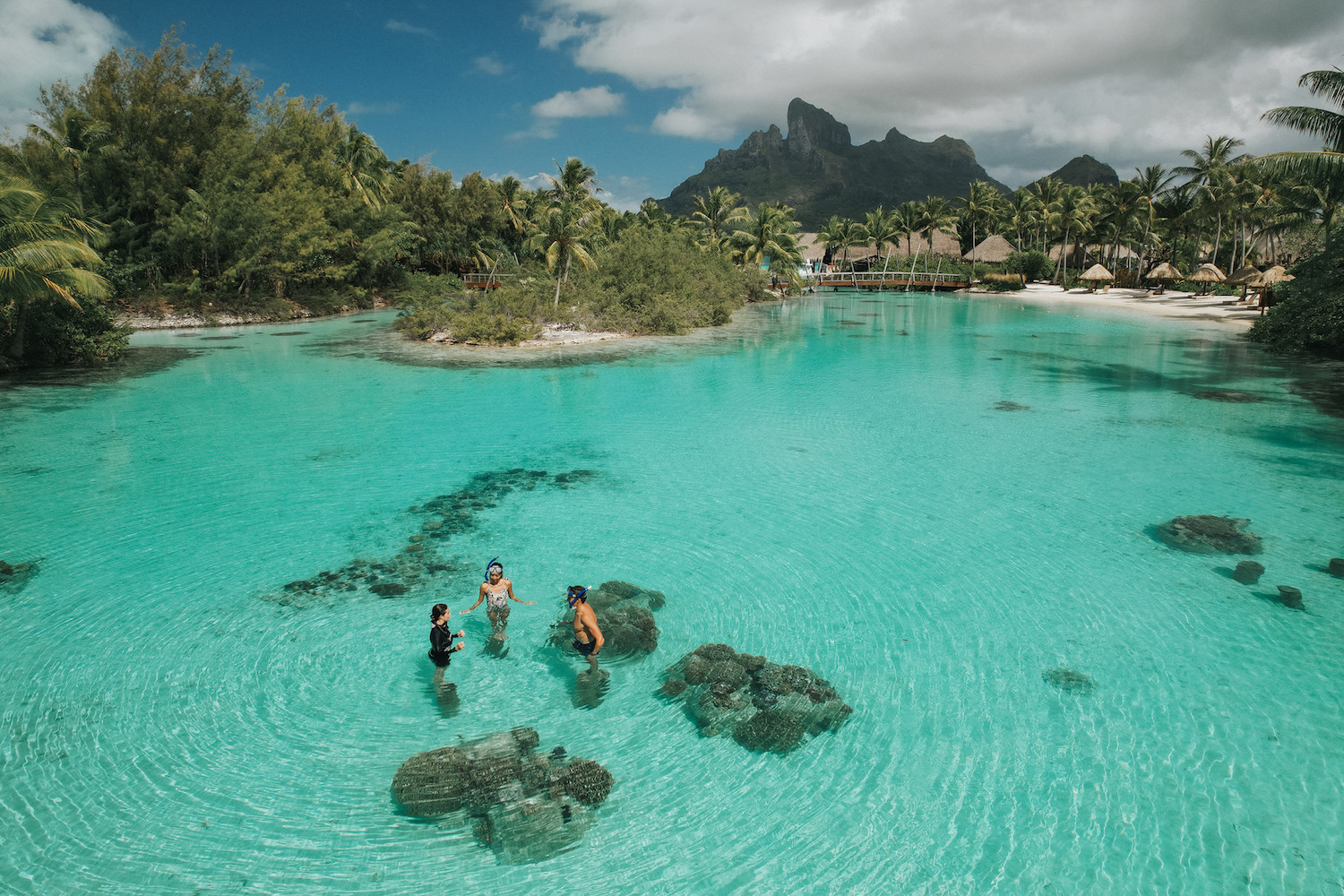 Four Seasons Bora Bora
Resorts with Standout Marine Discovery Programs
Swimming with whales might not be every traveler's cup of tea, but many resorts in The Islands of Tahiti offer outstanding marine programs. At Four Seasons Resort Bora Bora, Wise Oceans marine biologists are a part of the experience, who, in addition to conducting research in the Lagoon Sanctuary, offer interactive snorkeling tours, educational experiences, and coral grafting. Guests who charter a boat for snorkeling, diving, or whale watching can bring a WiseOceans marine biologist along ("Marine Biologist On-Board) to provide incredible insight during the excursion.
The Manta Ray program at Conrad Bora Bora Nui is an exclusive partnership with Manta Trust that helps create a greater appreciation of manta rays and the protection of their habitat in Bora Bora. Also noteworthy is the Te Mana o Te Moana Turtle Rehabilitation Center at The InterContinental Tahiti and Turtle Rehabilitation Center at Westin Bora Bora (opening in late 2023). The Eco Fare Natura museum in Moorea provides an excellent way for anyone to learn about the ecology and wildlife of The Islands of Tahiti and how to protect it while Coral Gardeners plan to provide eco-tours in Moorea to promote their coral restoration efforts, beginning October 1, 2023.
More Dream Deals and Packages
In addition to swimming with whales there are a myriad of reasons to plan a trip to The Islands of Tahiti and Air Tahiti Nui runs a range of deals and packages with flights and accommodations included – from an 11-night multi-island itinerary to seven nights at The Brando resort on the atoll of Tetiaroa. Visit airtahitinui.com and tahititourisme.com for more information.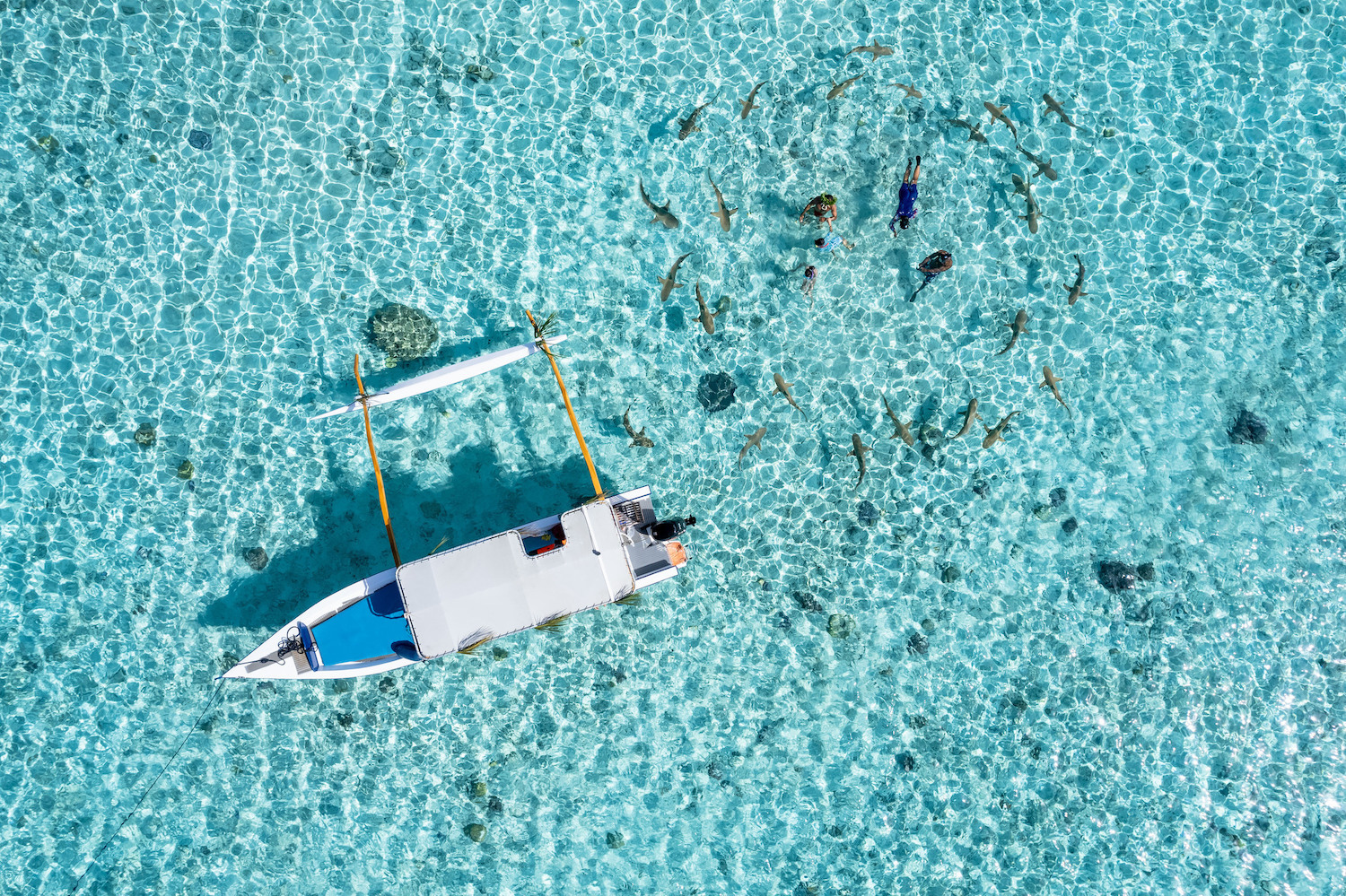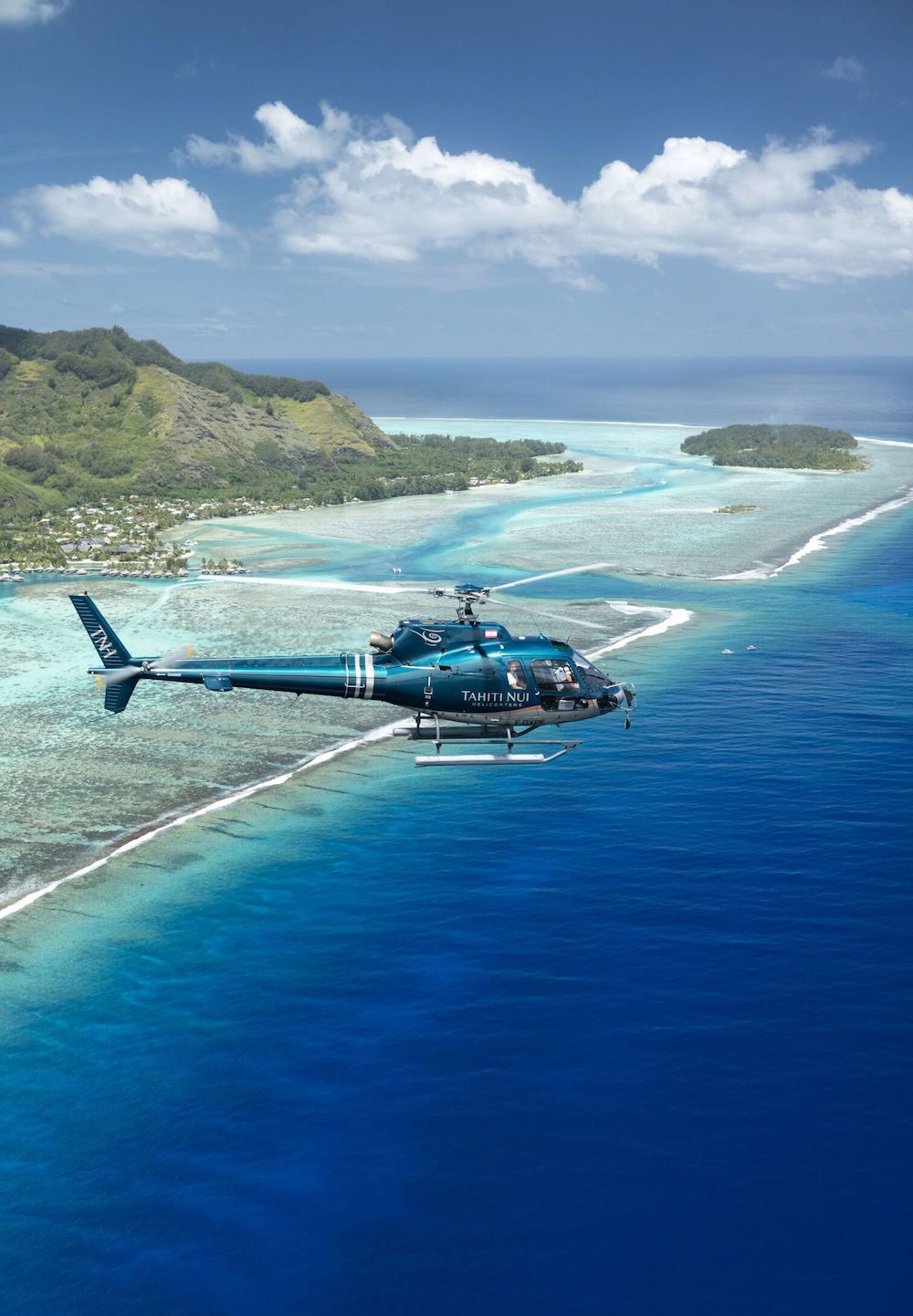 Grégoire Le Bacon