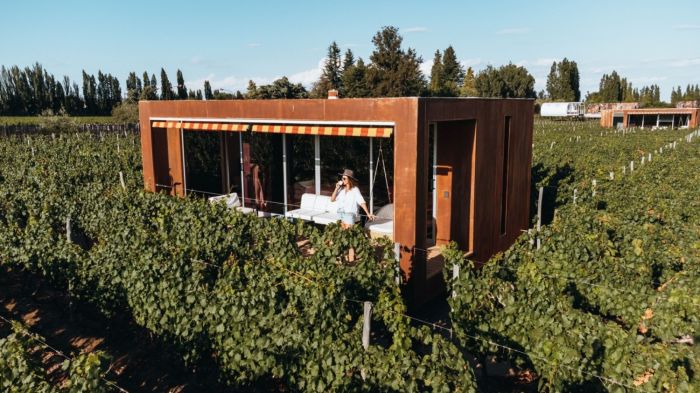 (credit: Entre Cielos Wine Hotel & Spa)
Tucked among the famed Malbec vines in Mendoza, Argentina lies Entre Cielos Wine Hotel & Spa, a 24-room boutique hotel situated among 20 acres of verdant vineyards. A destination for both oenophiles as well as those who appreciate high-design, the hotel features ultra-modern architecture and highly stylized rooms, along with eight acres of Malbec vines right on the property. In the Mendoza countryside, just 20 minutes from the local airport, the hotel offers a stark contrast to the natural surroundings of the working vineyards and snow-capped Andes in the background.
Offering guests a stay enhanced by its commitment to wellness and wine, the hotel is surrounded by nearly 1,200 vineyards, from idyllic fincas to renowned growers. The highly stylized rooms and suites at Entre Cielos feature timeless custom furniture and colorful accents. True wine aficionados can be front-and-center with a stay in one of the Vineyard Lofts set right among the Malbec vines overlooking the vast landscape. Measuring in at 1,050 sq. ft, the Gran Cru Luxury Suite (named after the finest wines), presents bold colors and is decked out with a private outdoor jacuzzi and terrace overlooking the vineyard.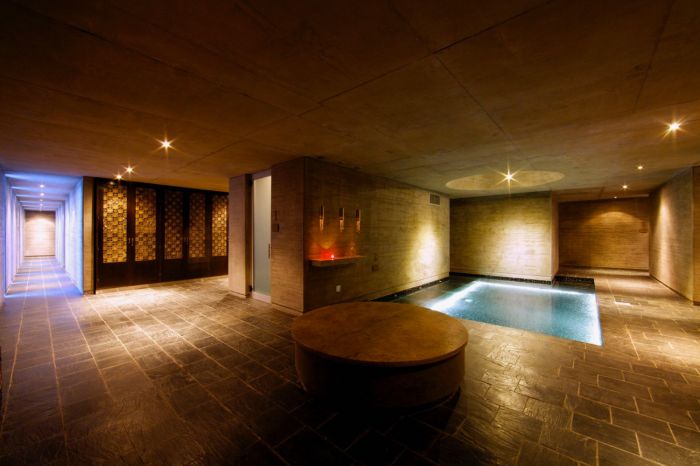 (credit: Entre Cielos Wine Hotel & Spa)
"From the moment we found this property, we knew it was a slice of heaven," reminisced Entre Cielos owner Cecile Adam. "We have worked tirelessly to create a unique hotel experience that matches the unparalleled beauty of the surrounding vineyards and snow covered Andes Mountains."
The luxury boutique hotel is home to the only true Hamam facility in South America, providing guests with an immersive wellness experience. An array of vinotherapy treatments and body treatments pull from various disciplines around the world are offered to guests, along with their six-stage circuit that includes: two steam rooms at different temperatures, two body exfoliation rooms with a special glove (kese), a heated pool and a hot stone relaxation experience. The 7,000 sq. ft. facility brings a rotation of visiting wellness practitioners from around Argentina and beyond to offer experiences such as sound therapy, Watsu treatments and mindfulness.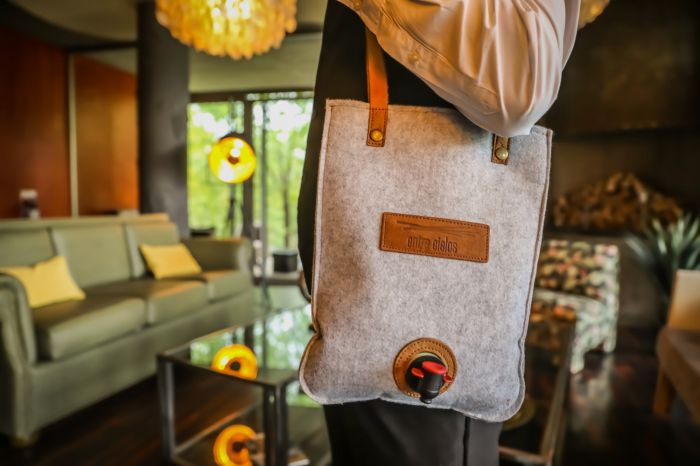 (credit: Entre Cielos Wine Hotel & Spa)
Recognized as the Land of Malbec, Luján de Cuyo is one of the most prestigious wine regions in Latin America and central to the hotel's fame. From visits to audited local vineyards and personalized tasting experiences with renowned winemakers, guests also can enjoy the hotel's own "EC Wine." Created by Entre Cielos owner Cécile Adam together with renowned winemaker Estela Perinetti, the wine is packaged in a three liter wine bag and perfect for transport wherever your day may take you. Other exciting activities from horseback riding and mountain trekking for the more adventurous to art tours, gastronomic tours and guided walks through the city of Mendoza for a different kind of fun can be scheduled with Entre Cielos' Experience Concierge.
"After producing a variety of award-winning Malbecs over the years, we refocused our winemaking energy on a more sustainable and inventive use of our grapes," said Adam. "EC Wine celebrates our local terroir, while at the same time recognizing our talented local artisans…and most importantly makes it easy for guests to drink wine!"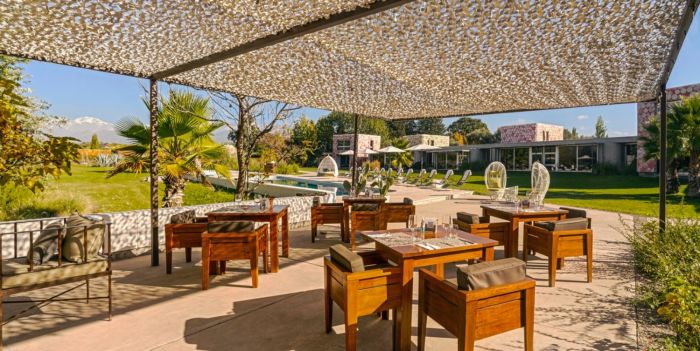 (credit: Entre Cielos Wine Hotel & Spa)
Offering one of the best-unobstructed dining views in Mendoza overlooking the hotel's vineyard and snow-covered Andes Mountains, Entre Cielos' Restaurant presents a modern interpretation of the regional flavors of Mendoza. Elegant yet unpretentious, guests gather for a healthy, yet hearty breakfast featuring local produce, as well as delicious pastries and baked goods prepared by the hotel's pastry chef.
Lunch and dinner, both which can be enjoyed al fresco, feature an array of fish, local meats and include a number of vegetarian options. The culinary highlight for guests is the twice-weekly Asado, a traditional Argentine barbecue where a plethora of meats and locally sourced vegetables are perfectly grilled on an open flame.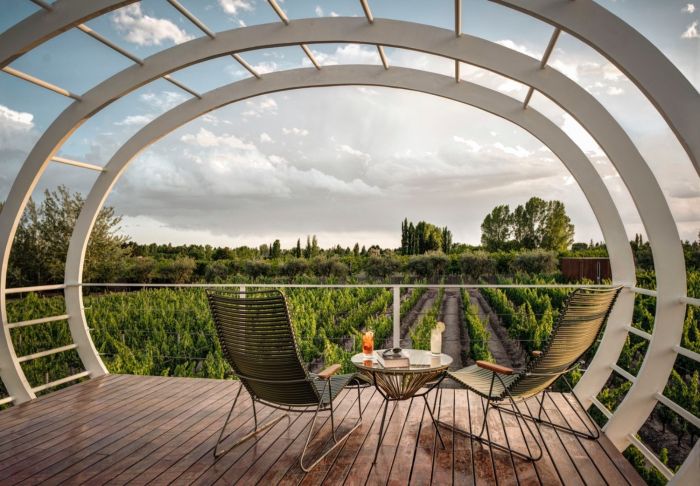 (credit: Entre Cielos Wine Hotel & Spa)
Outdoor space is central to the guest wellness experience at Entre Cielos, and as such, they have made improvements to its large pool area and outdoor restaurant as well as a new jacuzzi area and a multi-stage vita parcours course around the vineyard. This was one of the many enhancements the property has made over the last few years to enhance the guest experience and provide visitors with a place to relax and recharge. Their renovated Zen Garden boasts more than 500 trees, herbaceous species of plants and flowers and is sure to make your stay a memorable experience.
Just 10 minutes from Mendoza's Open Mall, nightlife and cultural experiences, Entre Cielos invites guests to sip, relax (or explore) in solitude the beauty of Mendoza.