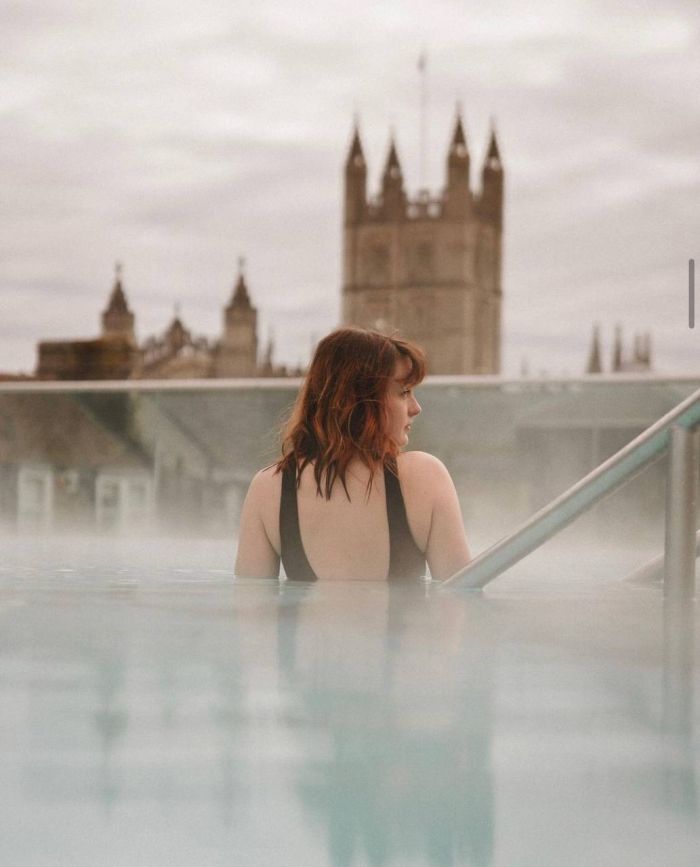 All Images credit Visit Bath or featured partners
Bath is one of England's most fascination and culturally rich cities. Read our PART ONE of Destination Bath for insights on this unmissable city's history, sightseeing and more.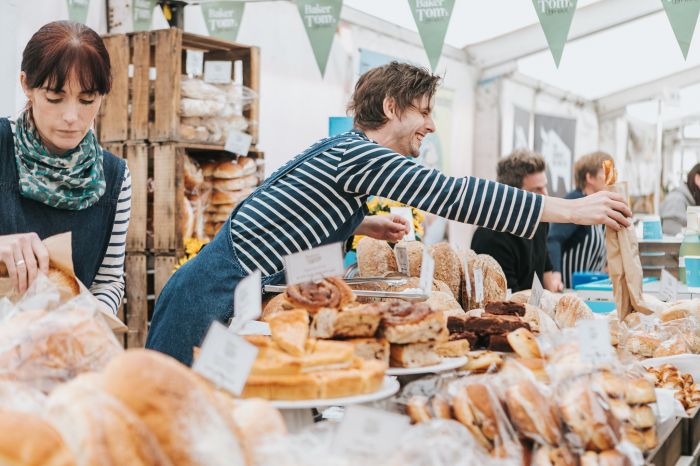 To use a sports analogy, Bath scores a hat trick, trifecta, and threepeat in terms of what it offers the refined traveler. Of course the Bath hot springs and its history and architecture, and next Bath is also a foodie destination that appeals to the most demanding gourmand.  From refined afternoon teas to scrumptious fine dining and seafood, the options dazzle the mind.  
Food Tour
The best way to begin the epicurean extravaganza in Bath is with a walking food tour.  It is a great way to explore the city while discovering its culinary treasures along the way. The Savouring Bath food tours take guests around the city through its iconic landmarks into the city market as guests nosh and nibble their way around town.  One of the most iconic stops is the Guildhall Market which is Bath's oldest and most famous market where buyers and sellers have transacted for over 800 years. There are all manner of food vendors selling fresh produce, artisan cheeses, meats, and seafood from one buzzing stall to the next.  While there, visitors will want to sample their way around the shops or have a coffee at a café while taking in the sights, sounds, and smells of the market.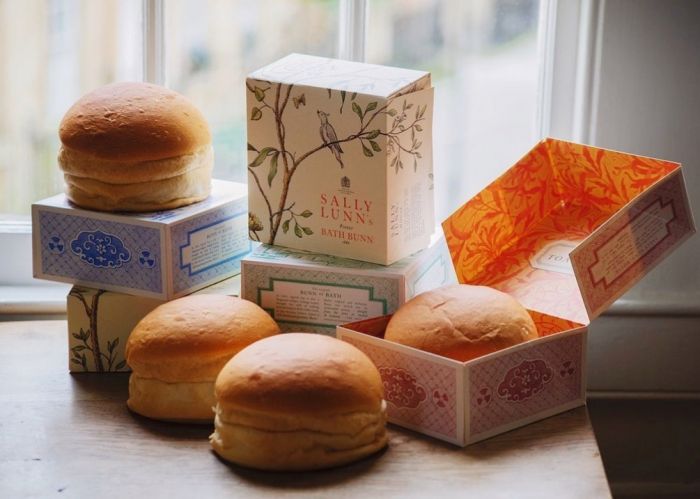 Food is culture and one food item unique to Bath is the Bath Bun. It would be sacrilegious to leave Bath without having at least one. And there are plenty of places to have this light brioche-like pastry bread with many purveyors battling for the title of best Bath bun. You'll know you've found one of the oldest and the most renowned bun bakers by the dauntingly long line of bun-hungry customers outside. You've found Bath's most iconic culinary destination, Sally Lunn's Historic Eating House where guests have tucked into the oversized teacake for centuries. Sally Lunn was a Huguenot refugee who emigrated to Bath in 1680. She brought the baking technique from her homeland and created the buns to be served warm and in halves with the top served with sweet jams and fruit and the bottom with savory spreads. No matter how long the line may be, it is beyond worth the wait.
Afternoon Tea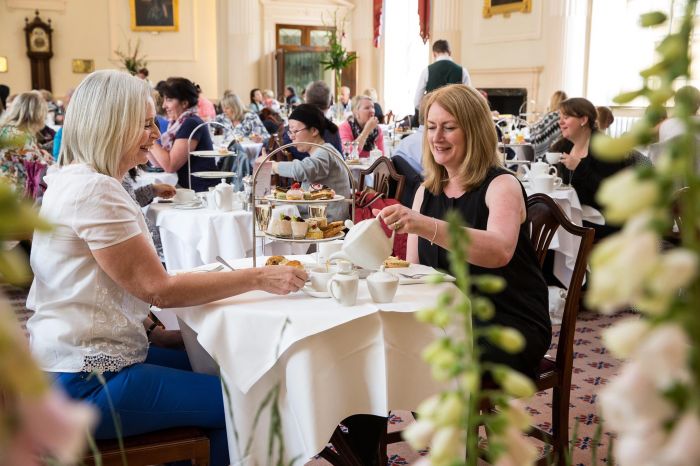 Bath also makes the ideal destination to partake in England's national pastime, Afternoon Tea.  There are literally hundreds of places to poke out your pinky while sipping your tea and noshing your finger sandwiches.  One of Bath's most regal tea times is at the Bath Pump Room which has been serving afternoon tea for over 200 years. You'll be in good company here as Jane Austin herself along with Charles Dickens took their afternoon tea there.  This is adjacent to the Roman Baths but inside is a grand and ornate ballroom in true Georgian fashion with two-story high ceilings, sparkling chandeliers, and oil paintings of dignitaries past.   
A wide range of decadent teas are served although one can opt for coffee or a fine glass of English sparkling wine as well. From there the parade of three-tiered trays begins with savory sandwiches such as their smoked salmon and caviar or the devilled egg and mustard cress. The sweet nibbles impress as well as their homemade buttermilk scones with West Country clotted cream and jam. As you tuck into your posh-nosh, live music from their pianist fills the room. It is at that point as you look around this grand hall and think to yourself, that this is the quintessential English afternoon tea experience that you've been after.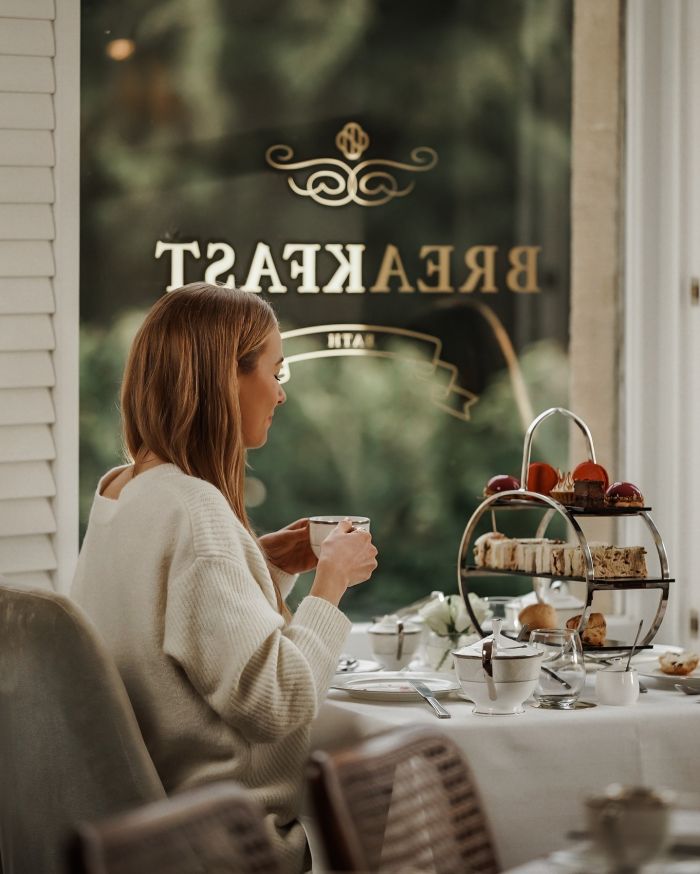 Another place that offers one of Bath's perfect tea times is the Roseate Villa Bath.  This is just on the outskirts of the city center in a park-like residential area.  This experience is in one of Baths' most elegant boutique hotels and offers a gourmand-worthy afternoon tea with a selection of bites that strike culinary gold.  The setting at the Roseate Villa Bath is light and airing and somewhat feminine with pastel-colored walls, dainty chandeliers, and fine china with floral patterns.
The fine quality teas are also imaginative if not whimsical with the standard English Breakfast and Earl Gray but also paying homage to the Baths favorite daughter, the Jane Austen blend is a must-try as is a nod to the Bridgerton series, The Lady Whistledown blend. Next, the Michelin star-level teatime serves options such as goat cheese and caramelized onion sandwich or the flavor-rich coronation chicken spiced with curry sauce. The decadence continues with a tray of gourmet pastries along with freshly baked raisin and plain scones served with clotted cream and strawberry jam. The Roseate Villa Bath also boasts a serious cocktail culture with a libations menu that makes an excellent companion to thoroughly enjoy their tea experience. 
Where to Dine in Bath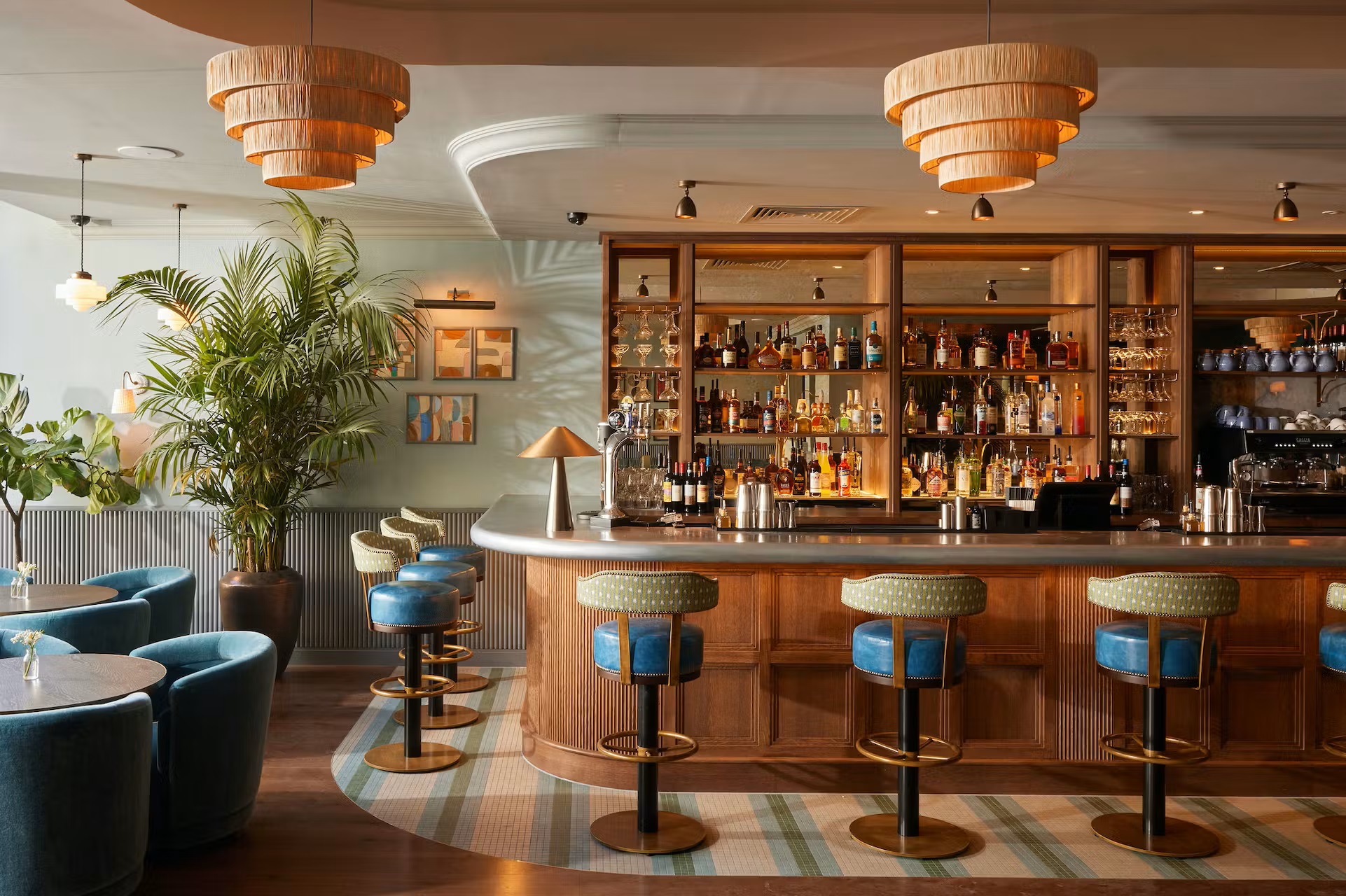 Beyond afternoon tea in Bath, the foodie scene continues to impress.  For a meal with a happening club vibe, the Bath Townhouse, Coppa Club is an ideal option for dinner as well as for a morning breakfast or a power lunch. To partake in some Bath cocktail culture, guests gather in their swanky second-floor lounge. Bath offers several stylish eateries where the décor is as delicious as the cuisine.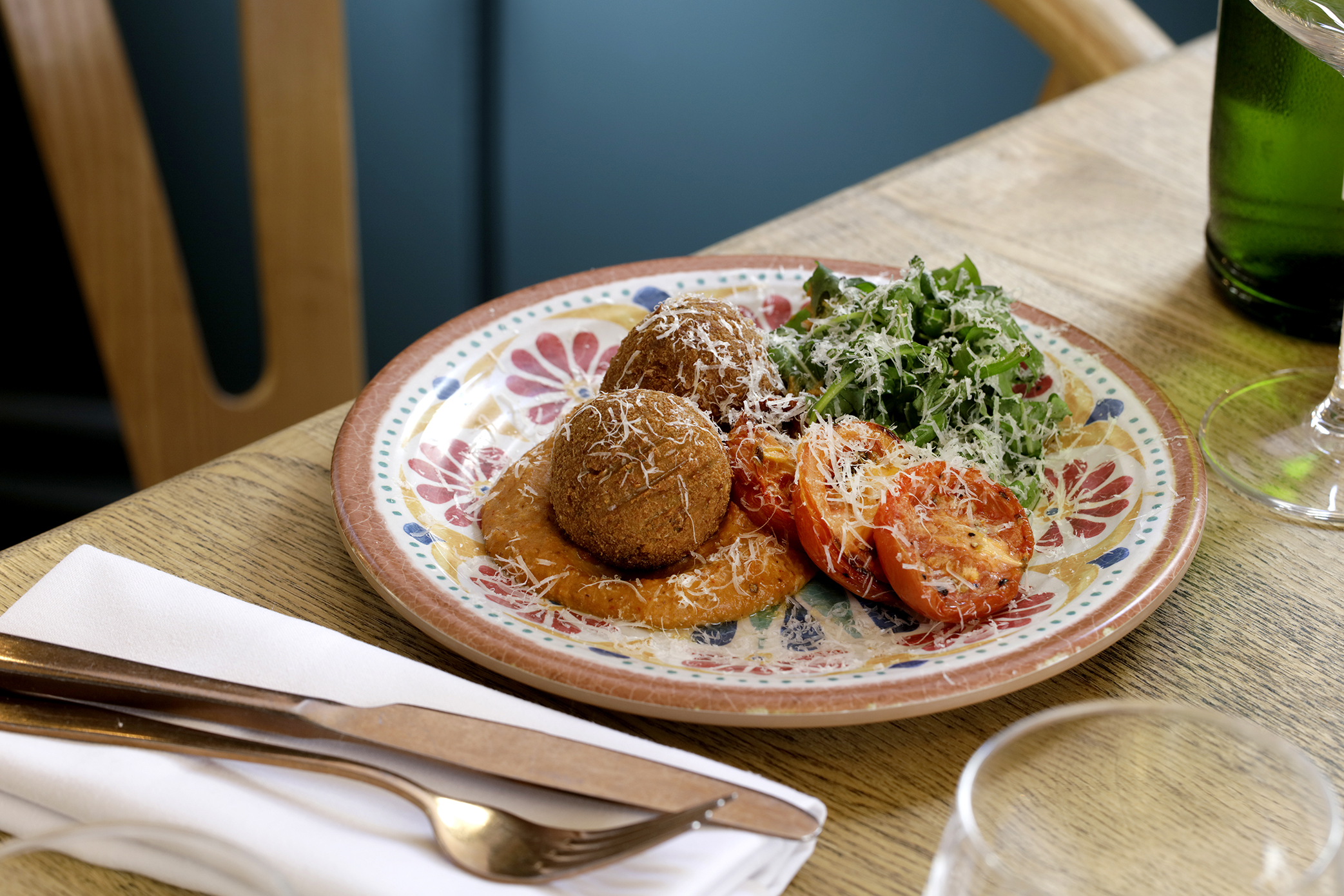 Boho Mache offers its haute-styled décor as an ideal complement to its Mediterranean-meets-Morocco fare of North African, Moroccan, and Andalucian menu.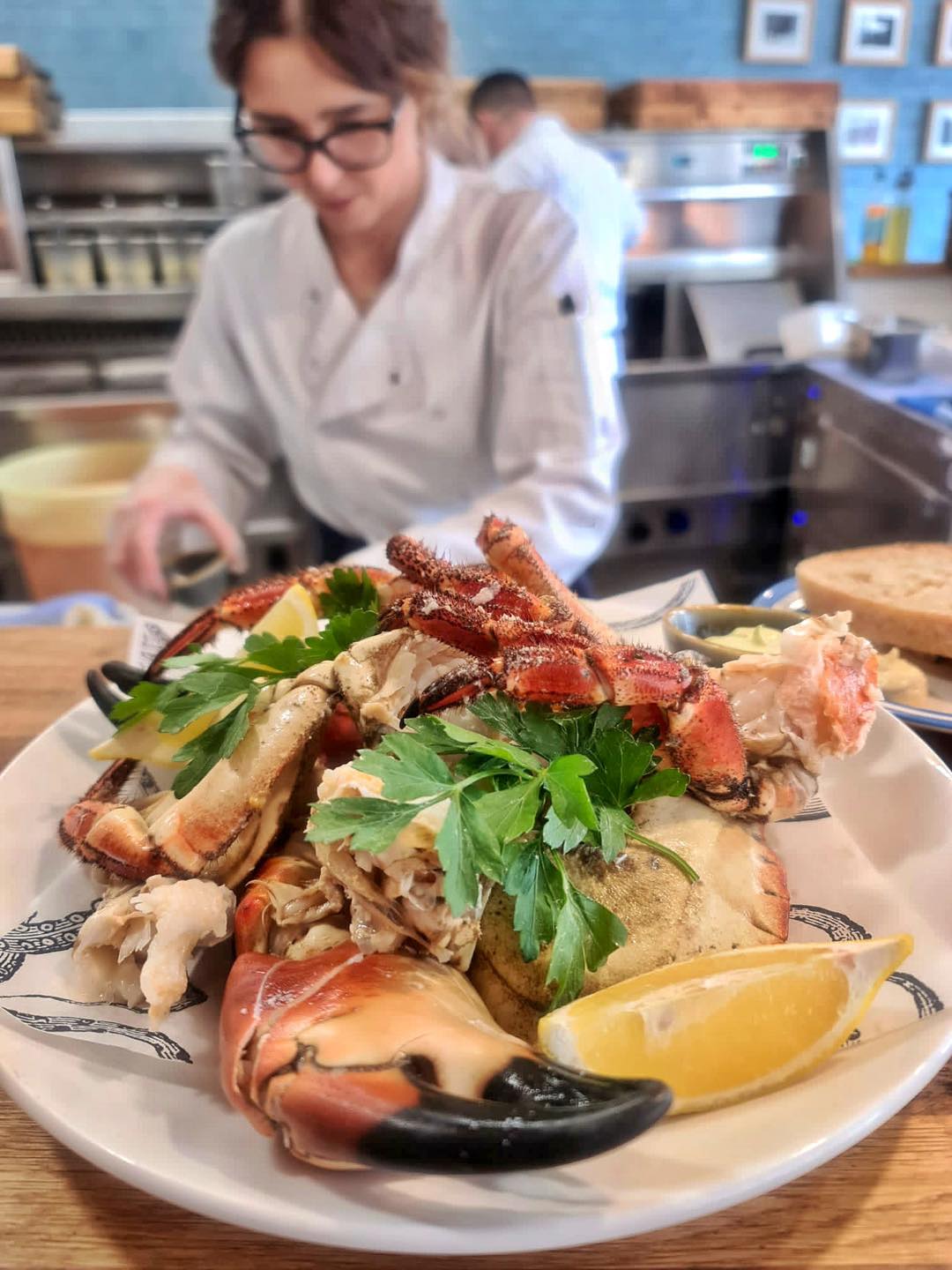 For seafood, Bath is home to an icon of British seafood, the Scallop Shell. Beyond a casual and comfortable environment, this is a multi-generational family-run business with a legion of repeat guests.  One notable is Marco Pierre White who waxed lyrical about his first meal there: "My favorite restaurant in all of Wiltshire and Somerset is, without question, The Scallop Shell – it serves just the finest food."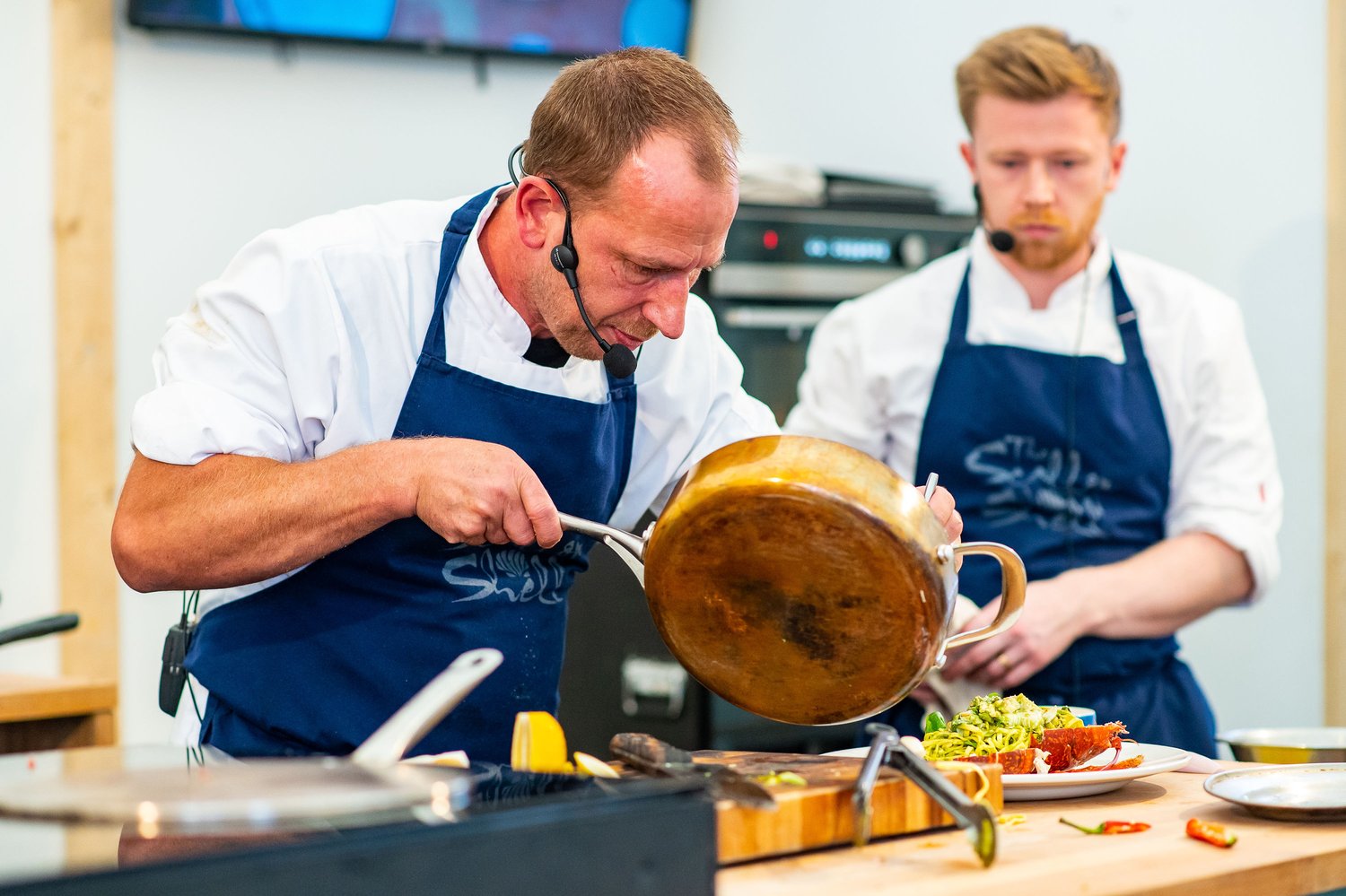 To celebrate its food prowess, Bath hosts its annual Great Bath Feast which is a not to miss weekend of foodie nirvana with food stalls, artisan booths, and a series of culinary events taking place around the city.   
Where to stay in Bath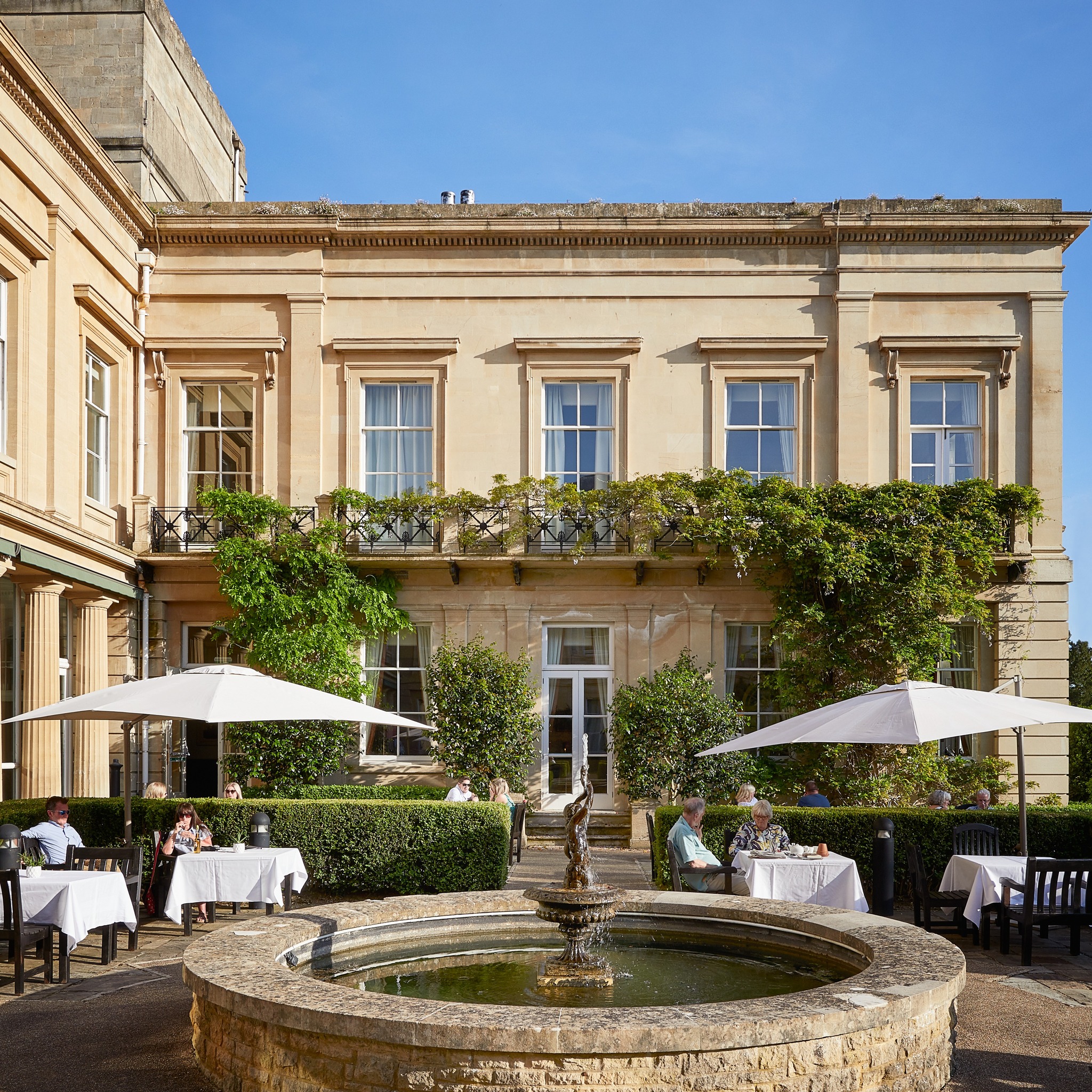 As one of the top tourism destinations in England, Bath certainly has many options when it comes to accommodations for the refined traveler.  The Spa Bath Hotel by the Macdonald hospitality brand sits high upon a hill overlooking the Bath city center. This is the grand dame of Bath hotels with a grand Georgian façade made of the iconic yellow Bath stone surrounded by sprawling lawns. There, on the al fresco terrace under a sea of canvas umbrellas, you'll see the beau monde gather for afternoon refreshments or a cooling cocktail. 
Across the well-coiffed lawns, one could envision one of Jane Austin's characters strolling under a parasol under the towering oak trees and past the colorful flower beds. Indoors is just as grand with marble floors, fancy parlors, and bedrooms with 20-foot ceilings and all the mod cons one could desire.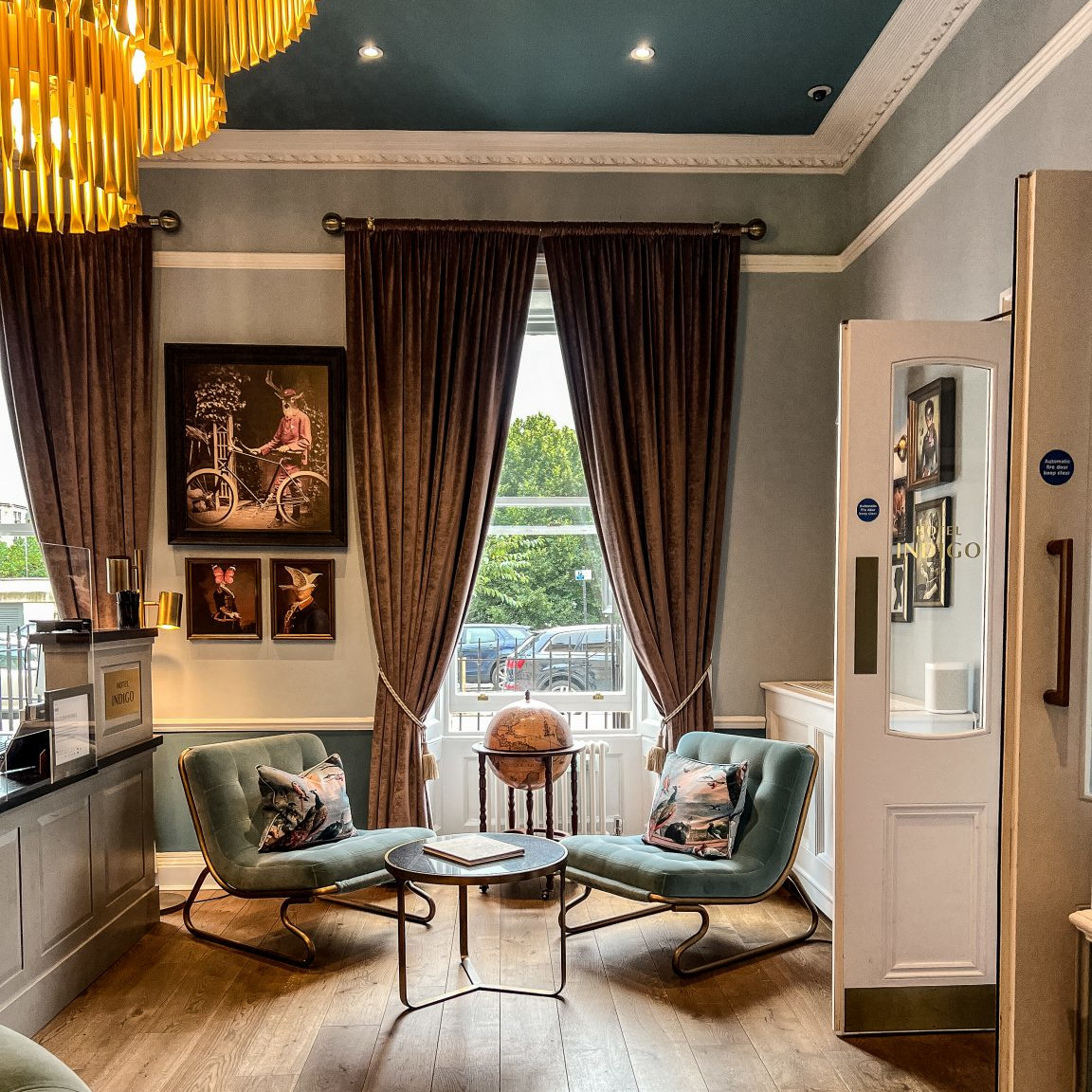 Hotel Indigo Bath is another wonderful option and is one of Bath's newer and more popular hotels. The hotel is located in the center of town behind a Georgian townhouse façade. From the outside, it looks quite small but it is quite deceptive as once inside the hotel meanders into a 124-room hotel with a restaurant, and popular bar.
Beyond the size, the décor is impressive as well with strange artwork and oddities that make it interesting to explore the common areas of the hotel. Accommodations are well styled with the newest rooms, the caves, are dome shaped with simply cool.  This hotel is tailor-made for today's hipster set.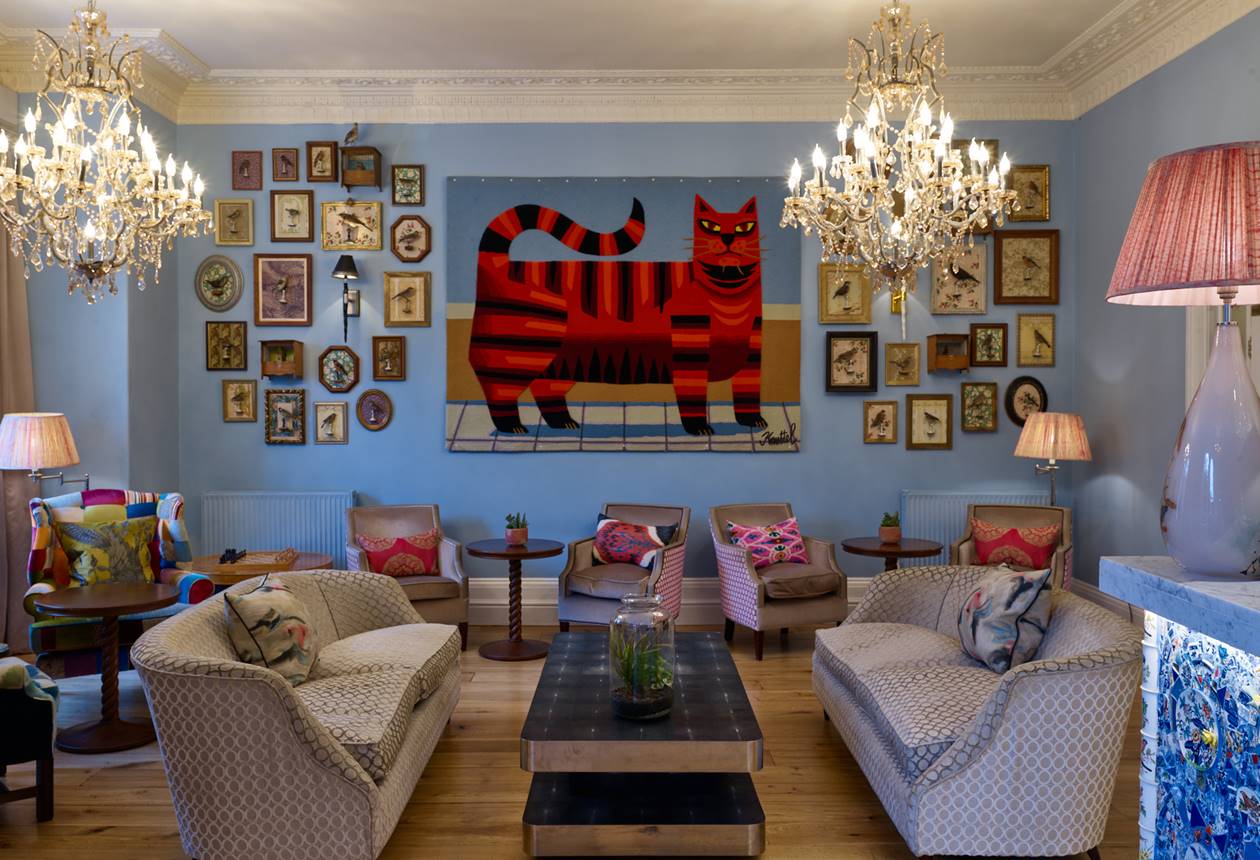 The Bird at Bath Hotel is as quirky as its name with a well-earned cult-like following of repeat guests. This is Bath's most unabashed stay where nothing is demur or restrained.  It is bold and brash and full of emotion, art, and presence. Ensconced in a leafy neighborhood of stately homes with a croquet and lawn bowling clubs at its rear, the hotel pokes fun at itself and the town with its name.
Indoors is a riot of color and art and a collection of collections such as the menagerie of stuffed birds in cages surrounding a large wall hanging of a red cat. Throughout are other oddities and wonderful collections of oil paintings, and avant-garde works of art. This is an art lovers hotel created by art lovers which follows through in the guest rooms, all with their own unique décor including more wonderful art and some with skylights and whirlpool baths.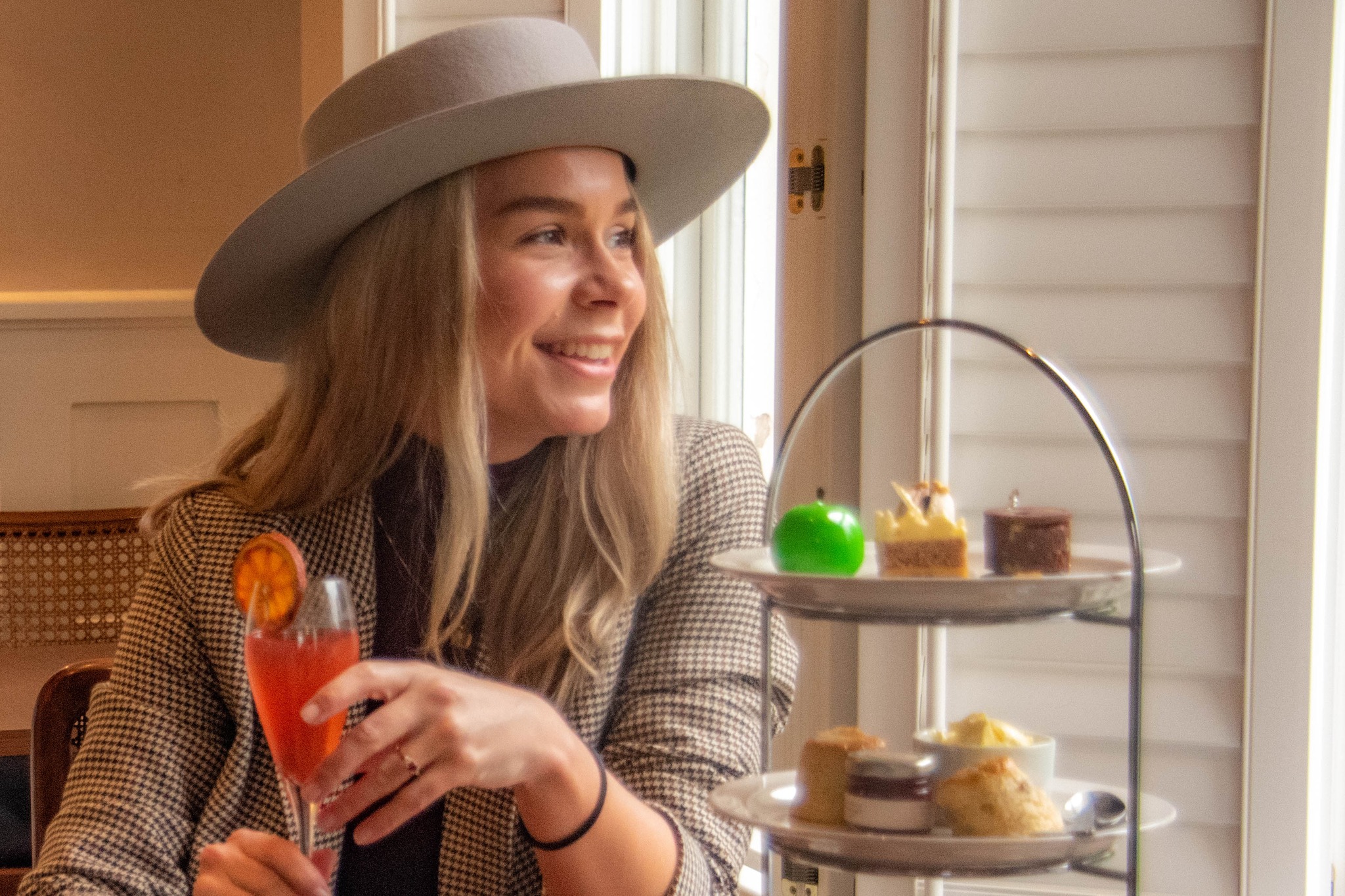 Bath is arguably England's most genteel city. On the first trip to England, one must visit London. But after the Big Smoke, Bath must certainly rank up there as the ideal place to visit to indulge in the quintessential British experience. For the history, stunning architecture, and culinary gems,  Bath is a destination that visitors will love, long after the suitcase is unpacked back home.