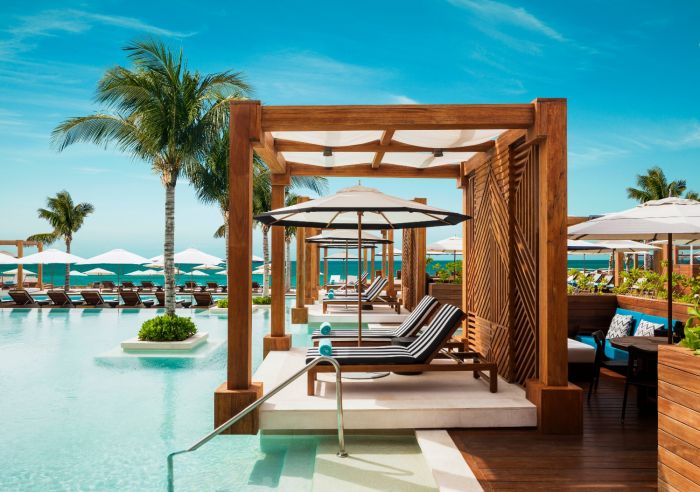 (credit: Vidanta)
Located between Cancun and Playa Del Carmen along the white sand beaches and crystal-clear waters of the Caribbean Sea, Vidanta Riviera Maya is a sprawling 1,000-acre resort, with five resort hotels on property. Whether you are looking for family-friendly comfort, sumptuous style or true luxury, the days are filled with play and relaxation and the nights bring excitement and wonder. At Riviera Maya, you'll enjoy more than 20 world-class bars and restaurants, over a-half-of-a-mile of white sand beaches, 15 pools, a Jack Nicklaus-designed golf course, lavish spa services, the fantastic water world that is Jungala Aqua Experience and much more.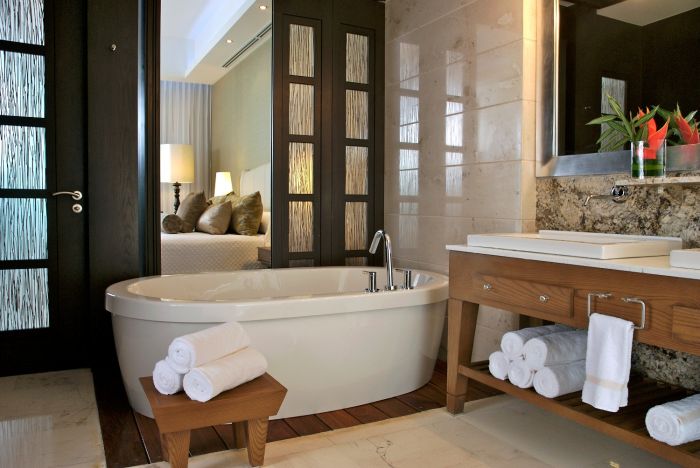 (credit: Vidanta)
Easily accessible via a flight into Cancun International Airport, guests take a short 25-minute ride to the resort, entering through the massive stone wall and gate. For those looking for a paradise of luxury, the Grand Luxxe at Vidanta Riviera Maya is your private oasis in this lavish jungle complex. Along with exclusive admission to a secluded beach area and pool, enjoy a range of truly palatial accommodations, including the brand-new Grand Luxxe Jungle Suites or the expansive Grand Luxxe four-bedroom suite, boasting 5,800 sq ft, one of the largest accommodations at the property. Other hotels on the property include The Grand Bliss, The Grand Mayan, The Bliss and Mayan Palace.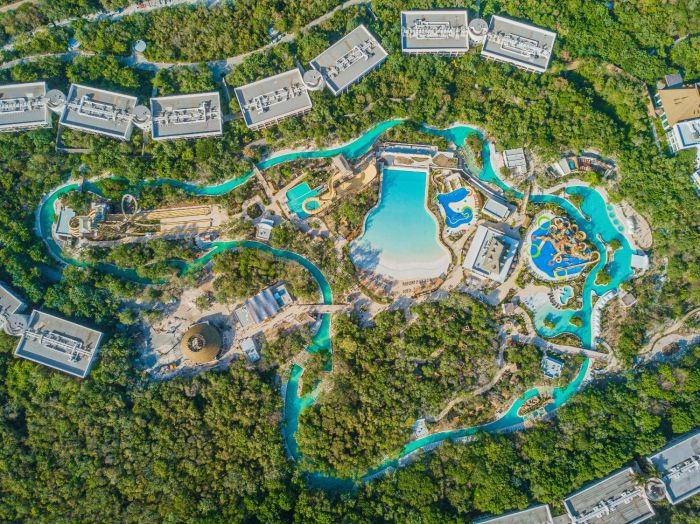 (credit: Vidanta)
The grounds themselves make you feel like you are in your own contained city with golf carts and shuttles whizzing by taking guests from place to place. Starting at the massive Jungala Aqua Experience – yes they have a luxury water park at the resort – guests can partake in adrenaline-pumping thrills, lounge by the wave pool or relax in a private cabana. Another top guest experience at Vidanta Riviera Maya is Salum, which is inspired by the beach huts, food stalls and open-air restaurants of Tulum. The beachside eatery and market allows guests to peruse and choose from vibrant eateries like Waves n' Tacos serving the popular pastor taco. For fine dining, head over to Quinto where chef Alexis Bostelmann presents a delectable menu of prime cuts and flavorful dishes fired in the signature charcoal oven, with the USDA Porterhouse 40oz, being one of the best-selling dishes.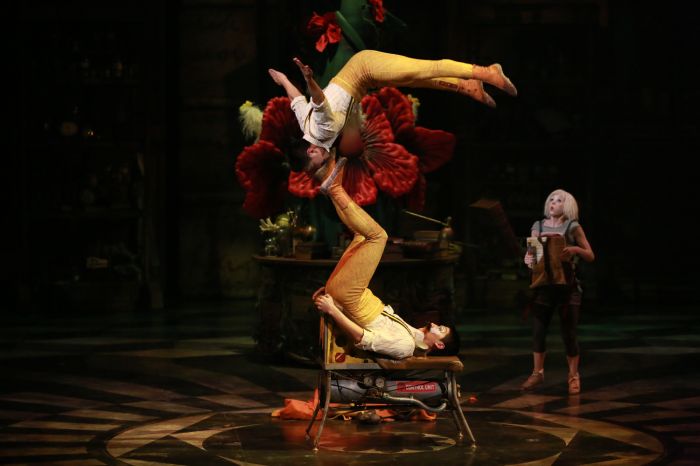 (credit: Vidanta)
If you want to embark on a fantastic adventure of sights, sounds and taste, there is nothing better than the JOYÀ Show and Dinner Experience. Home to Cirque du Soleil's first resident show in Mexico, Vidanta provides a three-course masterpiece that will tempt your senses with culinary wonders while listening to music from the brand Arpason before the mesmerizing show. Starting with feats of tableside magic, diners embark on a wild ride of acrobats performing dizzying flips and leaps, contortionists and much more, leading viewers on a dazzling journey. 
Other entertainment experiences include theme nights at Del Lago Restaurant, including The Fiesta Mexicana, with performances by local dancers and singers, music and fashion showcases from different regions in Mexico. Enjoy nightly musical acts at Havana Moon or Nektar while sipping some tequila and when the mood strikes – and it will – join the many dancing.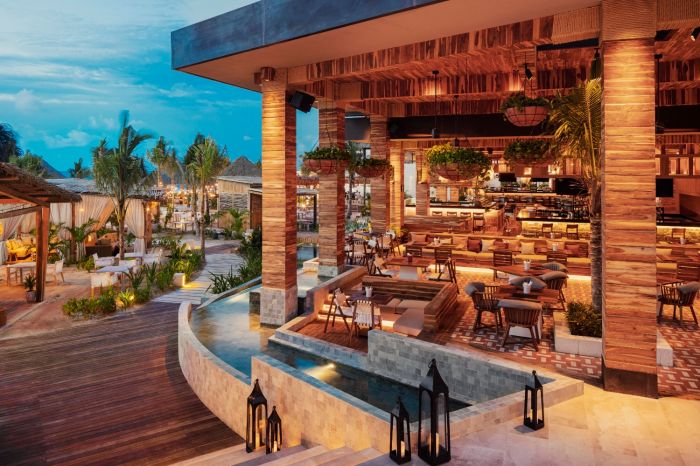 (credit: Vidanta)
There is an adventure for everyone at Vidanta Riviera Maya. A playground of activities, tours, and events are offered daily like Zumba and dancing lessons, learning to make ceviche and guacamole. Take part in their turtle release or enjoy s'mores on the beach while catching the stunning sunset. Hit the links at the Nicklaus Par Three Experience at Riviera Maya, where this 2,923 yard executive course pays homage to the complexity of classic 1950s courses. And after a day exploring the property, embrace the serenity and calmness of the surrounding area with a treatment at one of their two spas, Spatium or Brio Spa. 
For those looking for additional adventures, there are a variety of on- and off-resort experiences from exploring cenotes or visiting archeological sites where their dedicated concierge can book a bespoke experience for the adventurous.