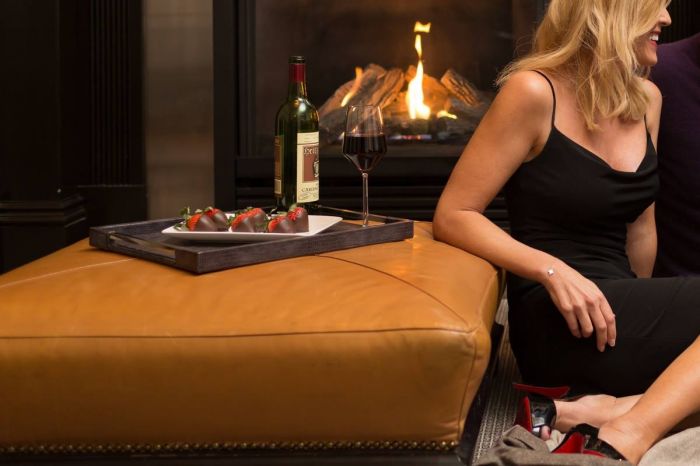 All Images Credit XV Beacon Hotel
There are no American cities that can compare to the great cities of Europe in terms of their history. In the United States, our oldest cities are no older than half a millennium. Across the pond, you'll find medieval metropolises from over a thousand years ago with ancient buildings, monuments, and cultural riches to explore. In America, one of our most cherished cities is Boston which is known as "The Cradle of Liberty". It is renowned for the Boston Tea Party, "No Taxation without Representation" as well as Paul Revere's famous ride announcing that "the British are coming"; it all happened in Boston. Fast forward to today, Boston is a thriving cosmopolitan capital with so much to see and do beyond its rich history. One of its most tony boutique hotels located a stone's throw away from it all is the XV Beacon Hotel.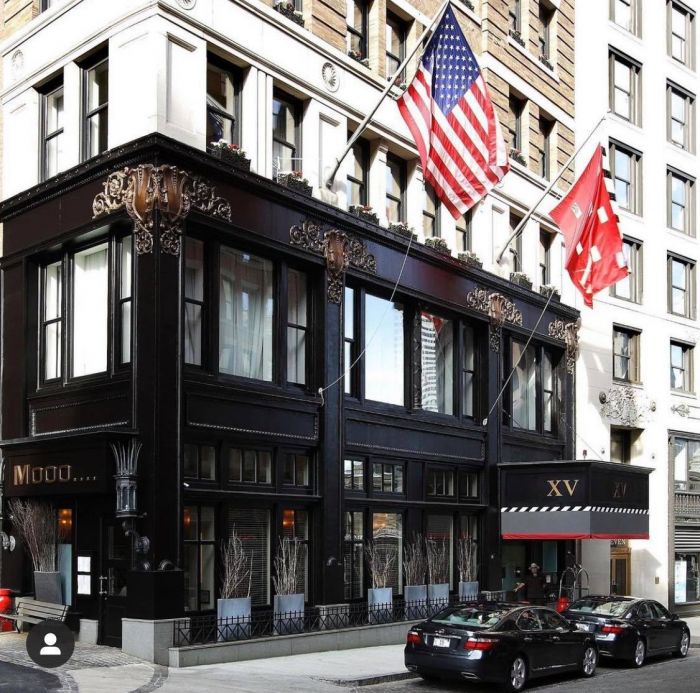 The hotel is not a big chain hotel with predictable grand spaces and a cookie-cutter experience. This is something completely different. It is a stay in a former residence so each space, and room, is unique. It is Boston's quintessential boutique hotel, independently owned which carries through the experience from the moment you enter, varying from the highly attentive front desk and the cordial, capable concierge to the stay in your room, all of which feel special and bespoke where guests feel catered to. Pets are welcome, and the courtesy chauffeured Lexus provided for all guests offers a distinctively residential feel to their stay. There's a reason the hotel was previously voted as the No. 1 Best Hotel in Boston by readers of Condé Nast Traveler and one of the Best Hotels in Massachusetts by U.S. News and World Report's Best Hotels Awards.  
Steeped in history, this historic building's foundation dates to the pre-Revolutionary era, when it was home to merchant Edward Bromfield. Designed by architect William Gibbons Preston this turn-of-the-century building displays original exterior features with chic modern interiors. Over the centuries tenants have included the developers of the United States' first subway and most recently the Boston Schools Committee until 1999 when it became the XV Beacon Hotel. Given its fascinating history, the hotel is a member of Historic Hotels of America which celebrates the finest historic hotels across the country.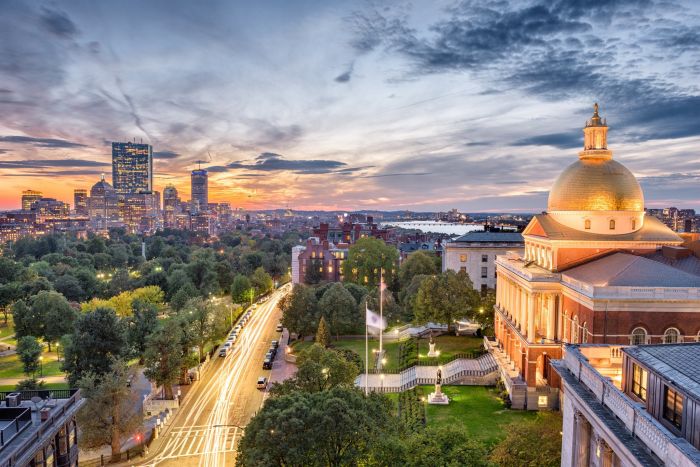 The XV Beacon is located in the heart of charming Beacon Hill, just steps away from many of Boston's most popular attractions. A ten-minute walk will take guests to restaurants, museums, galleries, and historic landmarks. Beyond Beacon Hill, downtown Boston provides a thriving restaurant scene to delight visitors – and no visit would be complete without tasting some of the city's culinary offerings, from the ubiquitous fresh lobster roll that can be found across the city to favorites including Union Oyster House which serves traditional New England seafood.
Shoppers will be spoilt for choice at Newbury Street or Copley Place for a selection of upmarket designers, and the Museum of Fine Art and Isabella Stewart Gardner Museum are just a couple of Boston's must-see cultural highlights. To make getting around Boston even more convenient, for location beyond walking distance the hotel provides a complimentary free in-town car service.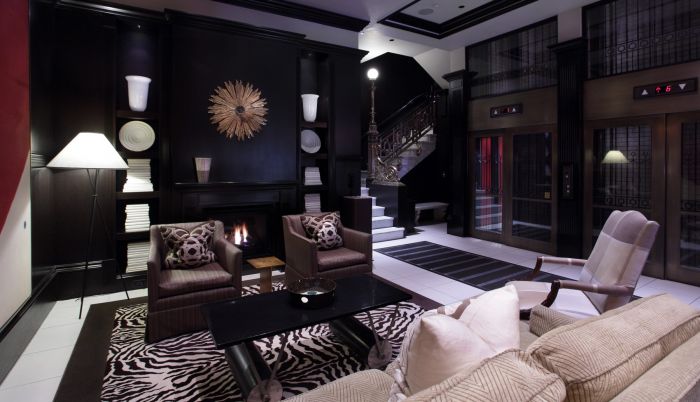 The XV Beacon is an architectural gem. The grandeur is evidenced through its Beaux-Arts façade where at the foundation you'll see gunmetal black surfaces with ornate gold embellishments while above are plaster finishes and honey-colored brick walled construction. Yet as the front doors sweep open, the interiors exude elegance with chic decor, original-cage elevators, a grand marble staircase and fetching design pieces.    
Beyond the architectural significance of the hotel building itself, XV Beacon contains an extraordinary art collection, from a Roman mosaic in the wine cellar to portraits by eighteenth-century artist Gilbert Stuart and abstract painter Maggi Brown, all of which add to the hotel's reputation within the city's thriving arts and culture scene. Furthermore, artwork has been commissioned especially for the hotel's guest rooms, with artwork from Tony Evanko, Ben Freeman, and many more talented artists, created to provide a calm retreat for mind and body after traveling.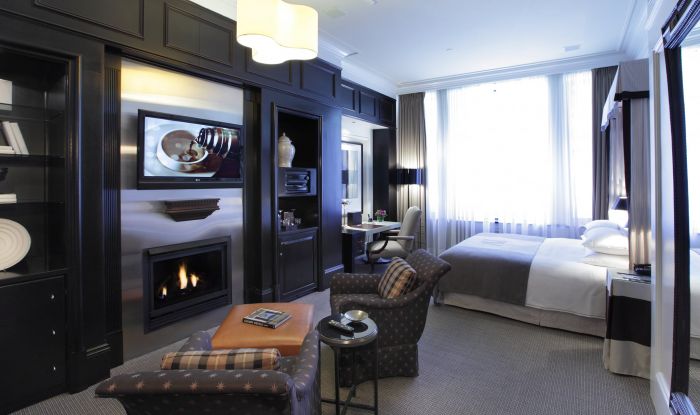 The accommodation contains luxurious touches and ultra-modern conveniences: think creamy coffee color palettes throughout the sophisticated guest rooms, with a maximum of seven rooms per floor offering a more homely experience. XV Beacon blends the elegance expected from a traditional luxury hotel with understated modernity. Each of the individually designed rooms features opulent amenities including gas fireplaces, uber comfy beds with Frette linens and 42-inch flatscreen TVs. Bathrooms are awash with white Italian marble surfaces, oversized rainforest showerheads, fluffy robes, and designer bathroom amenities.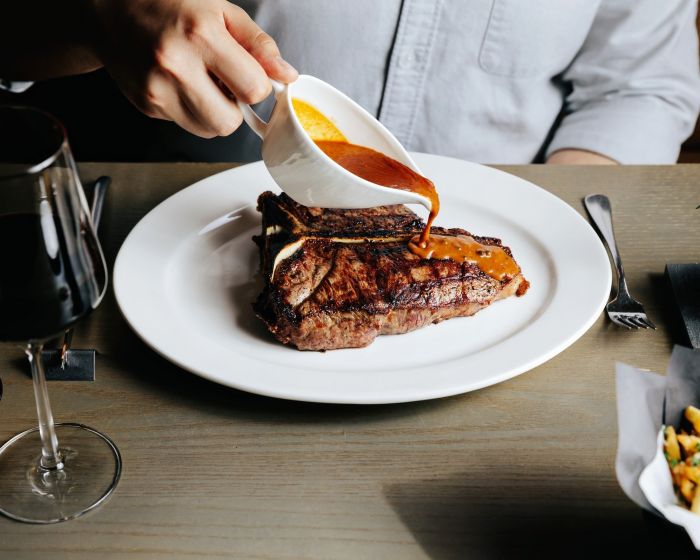 Boston has a variety of lively restaurants and fresh seafood, but guests shouldn't miss out on the classic steakhouse at XV Beacon. Mooo…. offers a selection of signature dishes including grass-fed steaks alongside pancakes and salads from award-winning Chef Jamie Mammano, either inside the contemporary restaurant or in the comfort of guests' rooms.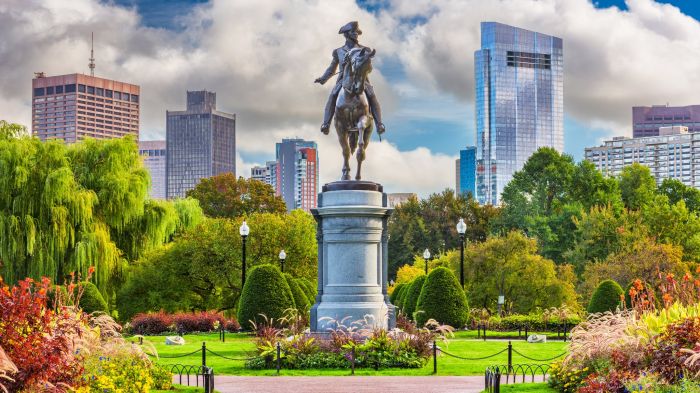 Boston is made for the ideal weekend getaway with so much to do and see in the area. From its cultural riches to its historical treasures, this cosmopolitan city has so much to offer foodies, shopaholics as well as history buffs, and culture vultures. When you're looking for the splendor of traditional hospitality yet always get tempted by the comforts of modern luxury, the XV Beacon provides an irresistible combination for an unforgettable stay in Boston. 
Article written by Emma D'Arcy and Glenn Harris