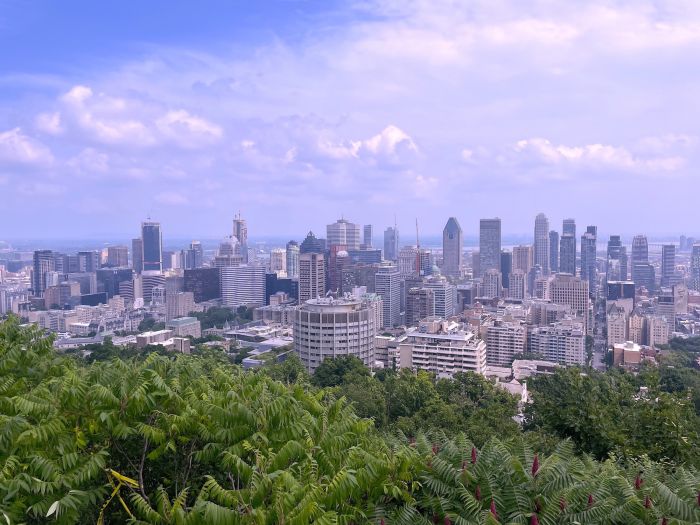 Photo by Michael Reiss
Whether you crave winter sports or summer's splendors, bold and modern architecture, or historic landmarks, nature's moments or cultural treasures, the sophisticated bilingual island-city of Montreal will not disappoint you. Named one of only three cities to ever receive a UNESCO "City of Design Designation" and repeated high rankings for livability by the Economist Intelligence Unit, Montreal is out to impress.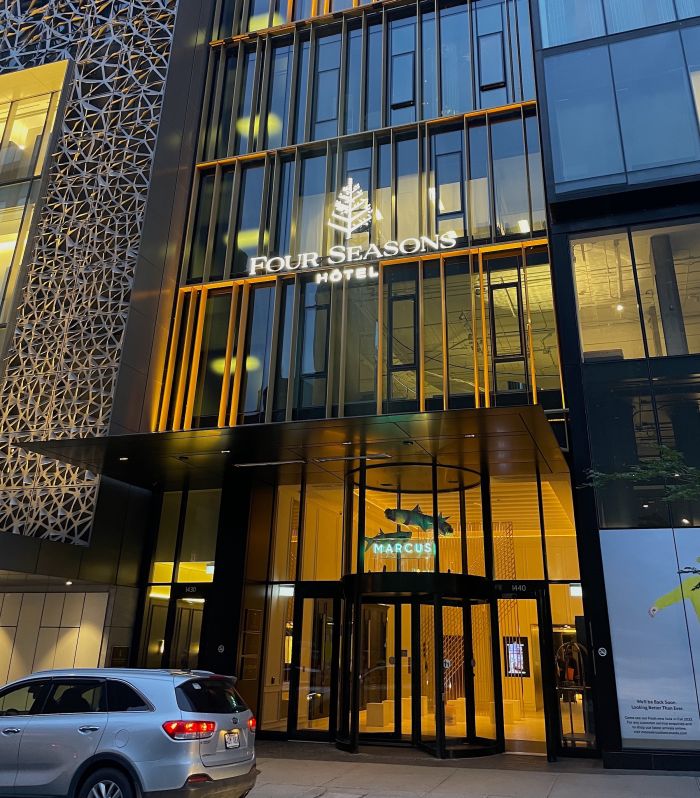 Photo by Michael Reiss
Let's start with luxury lodging. For travelers who prefer new, modern, uncluttered spaces, the Four Seasons Montreal fills the bill. The sleek architecture showcased in its lobby and public spaces will captivate and suit any admirer of this style. And this is only the beginning of the experience. You will be greeted as a valued guest. The attentive treatment, a hallmark of the Four Seasons, will not only match but exceed the delight inspired by the ambience and décor of this property.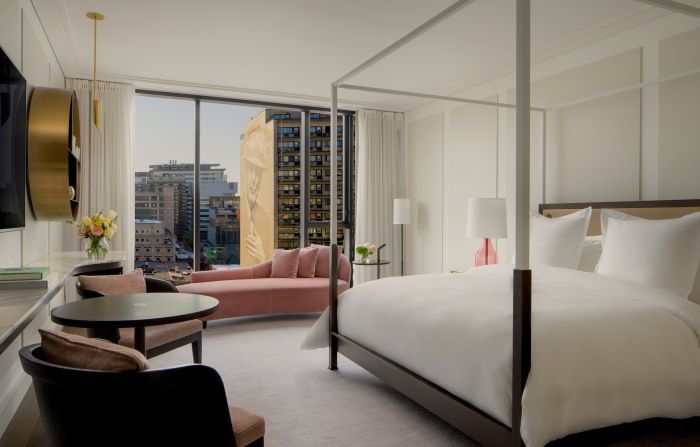 Photo by the Four Season Montreal
Your room is an oasis of tranquility from the muted, calming, color scheme to the stylish furnishings. You will be spoiled with the remote-controlled lighting and window treatments not to mention the grand soaking tub and posh bath amenities by Byredo. There is no separate concierge level or club lounge at the Four Seasons. Every desired experience is club level, and everyone is treated as a VIP. Case in point, if you're wondering what the hours for breakfast service are, no worries, have it anytime in your room. The staff is at your service.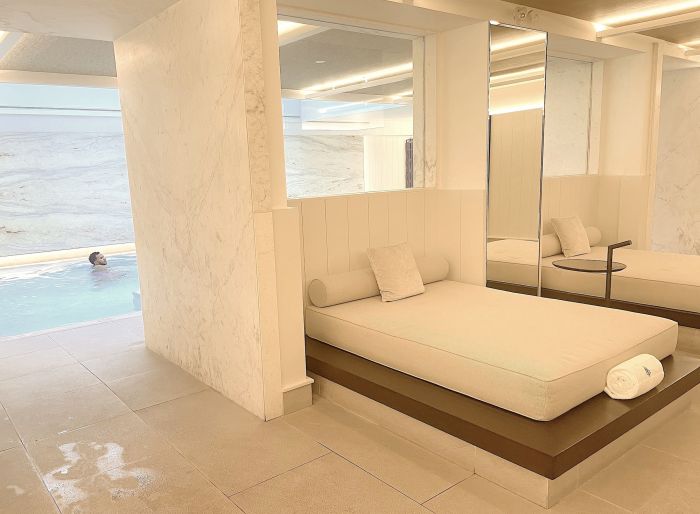 Photo by Michael Reiss
Wellness is a high priority as evidenced by the state-of-the-art fitness center, inviting indoor pool, saunas, and luxurious oversized sun bed area.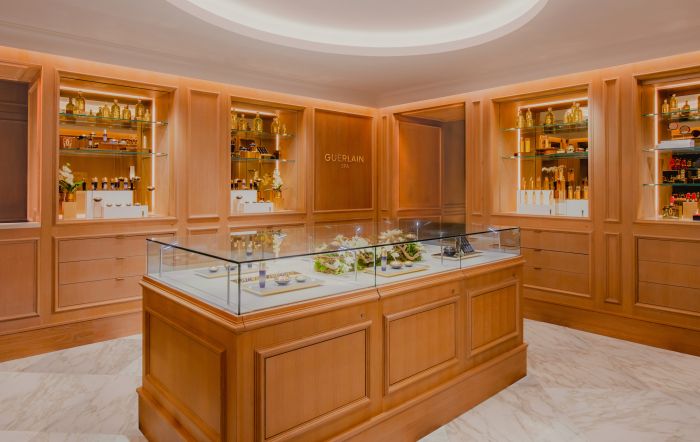 Photo by the Four Season Montreal
You can also check out the stunning Guerlain Spa at the Four Seasons Montreal. Whatever your agenda, save time for an indulgent spa treatment.
The expert execution of my deep tissue massage removed any vestige of trip fatigue and left me ready to experience the magic of Marcus, the hotel's restaurant, named for the esteemed chef, Marcus Samuelson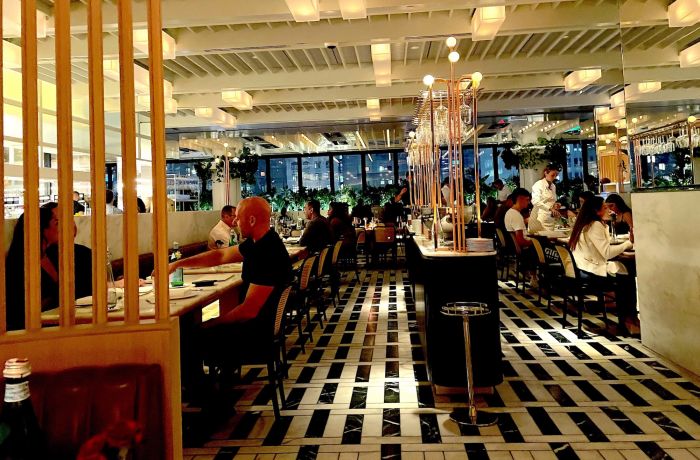 Photo by Michael Reiss
The dining venue, Marcus and Terrace, itself along with the adjacent lounge and bar area are local favorites. Besides the food and beverages, the pulse is upbeat and exciting with DJ curated vibes designed to enhance the dining experience.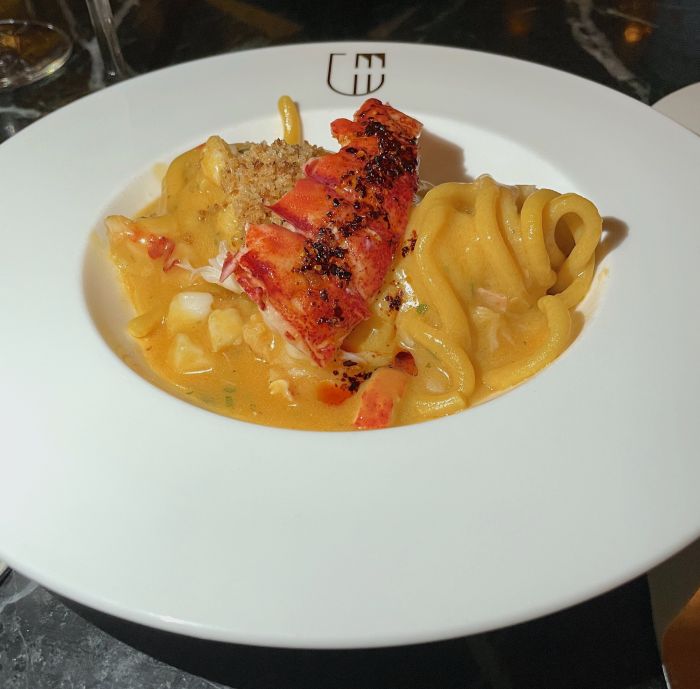 Photo by Michael Reiss
Among the menu standouts is the lobster pasta dish called Picadilly, the Black Cod and the Koji Portobello Mushroom–all worth their reputation. The wine pairings offered by a knowledgeable and informative sommelier were eclectic and offered tastes of hard-to-find varietals that make this venue a haunt for wine aficionados.
Word has it that Thursday through the weekend, this is the place to be and be seen. As if that weren't enough, the hotel offers direct access to an upscale designer mall with every luxury boutique imaginable. No wonder their guest list has numerous repeat visitors.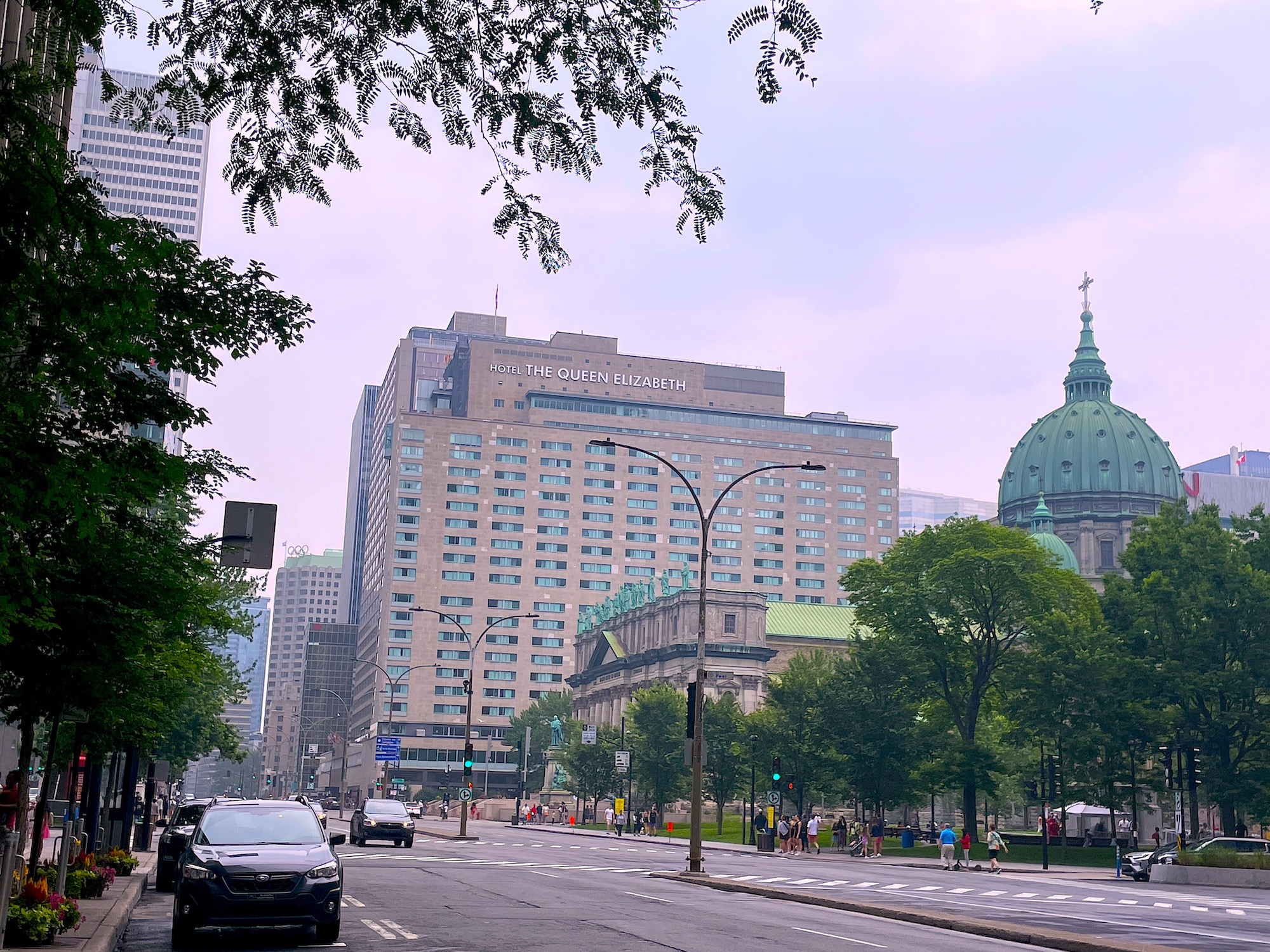 Photo by Michael Reiss
If you have a preference for hotels with historic roots that honor their legacy, the Fairmont The Queen Elizabeth is your home away from home. The hotel is strategically located above the Central Train Station in the heart of the city at the hub of the ingenious underground tunnels and malls that make traversing the city even in inclement weather a breeze. Perhaps the most famous of these, Place Ville Marie, as well as stadiums, churches and commercial buildings are all in proximity making this an ideal tourist or business choice.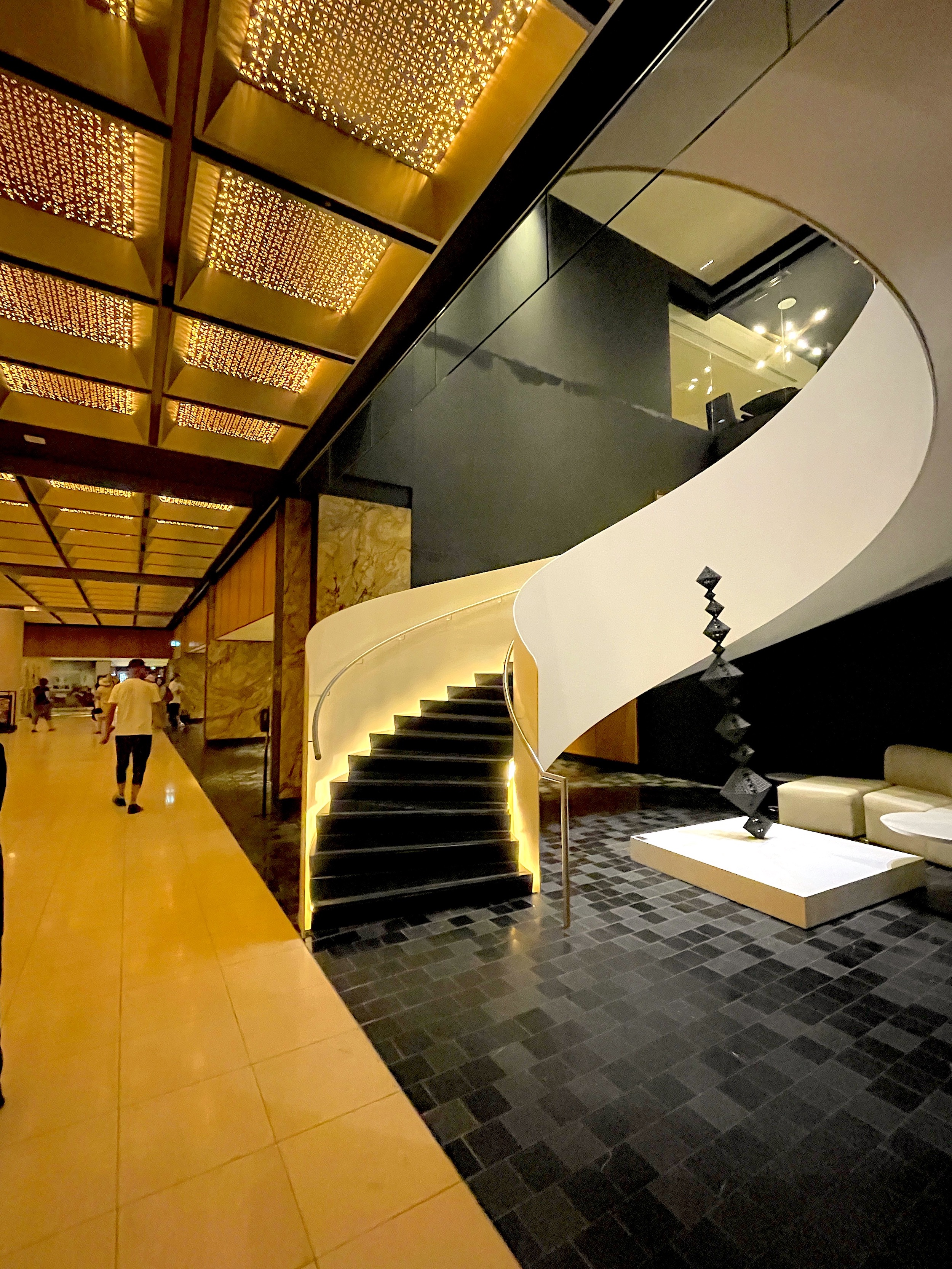 Photo by Michael Reiss
All aspects of the hotel's public spaces and its 950 rooms have been tastefully renovated in 2017 to take advantage of its midcentury modern beginnings.
Designed with tradition and classic comfort in mind, of note are the top three floors designated as Fairmont Gold offering an even higher standard of luxury experience. This includes exclusive check-in and concierge service, access to the Gold Lounge offering breakfast, a private bar, curated canapes, desserts, coffee and tea service all day.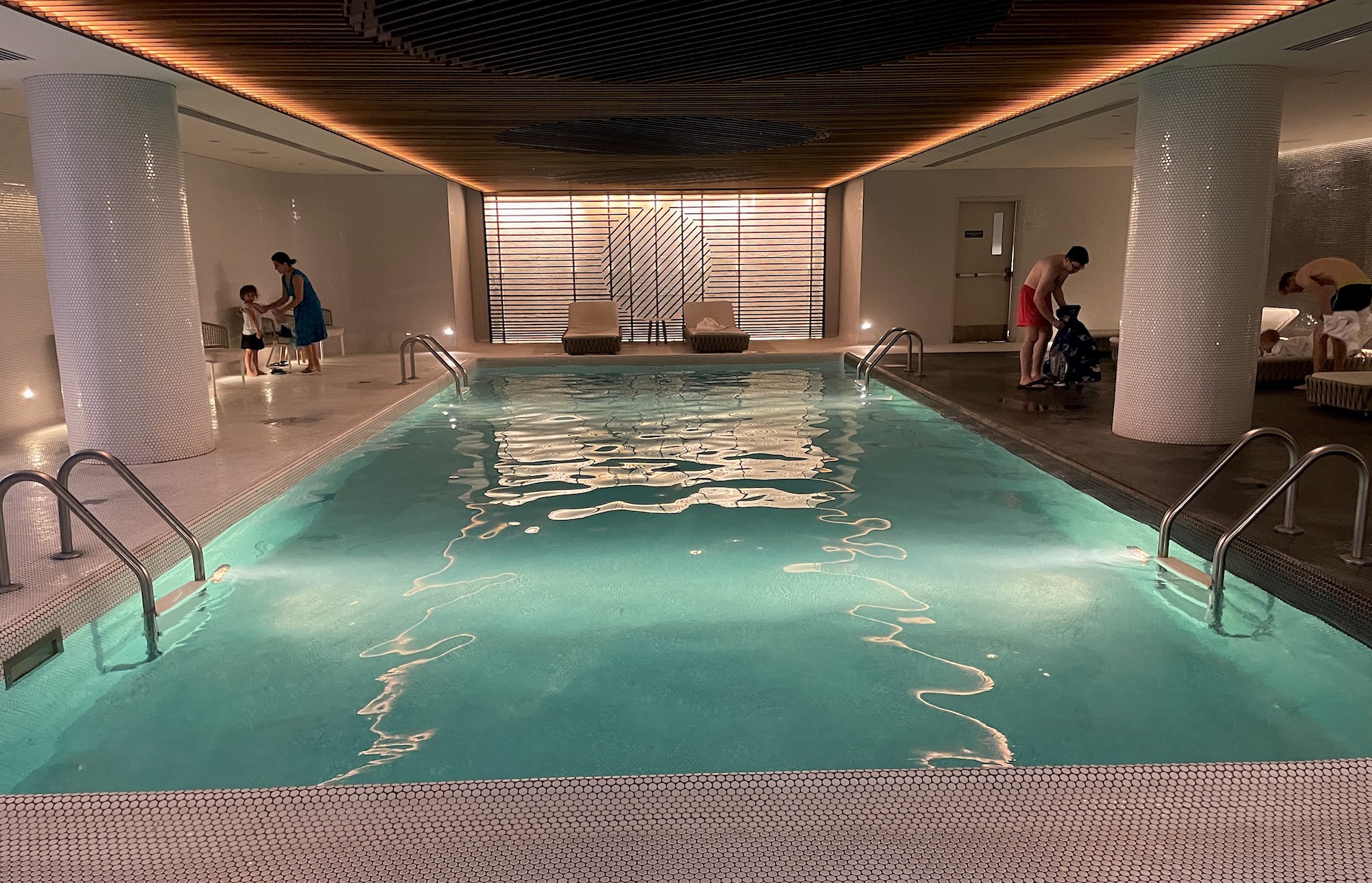 Photo by Michael Reiss
If all this gold class attention feels a tad too indulgent, explore the fitness center, indoor pool and add a spa service to your agenda.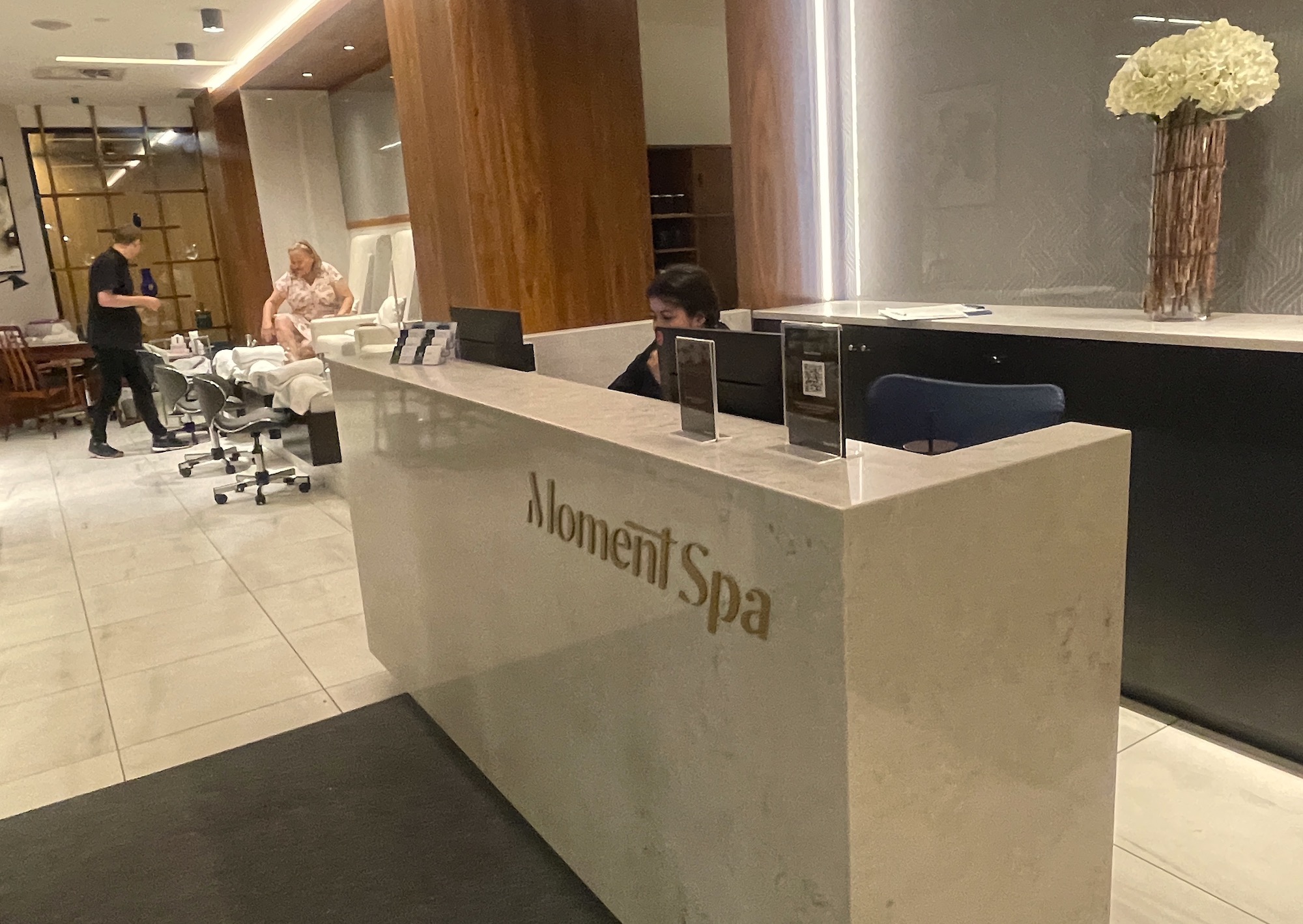 Photo by Michael Reiss
The therapeutic massage performed by the experts of Moment Spa left us feeling rejuvenated and ready for cocktails at Nacarat bar where a top-rated mixologist creates ingenious libations.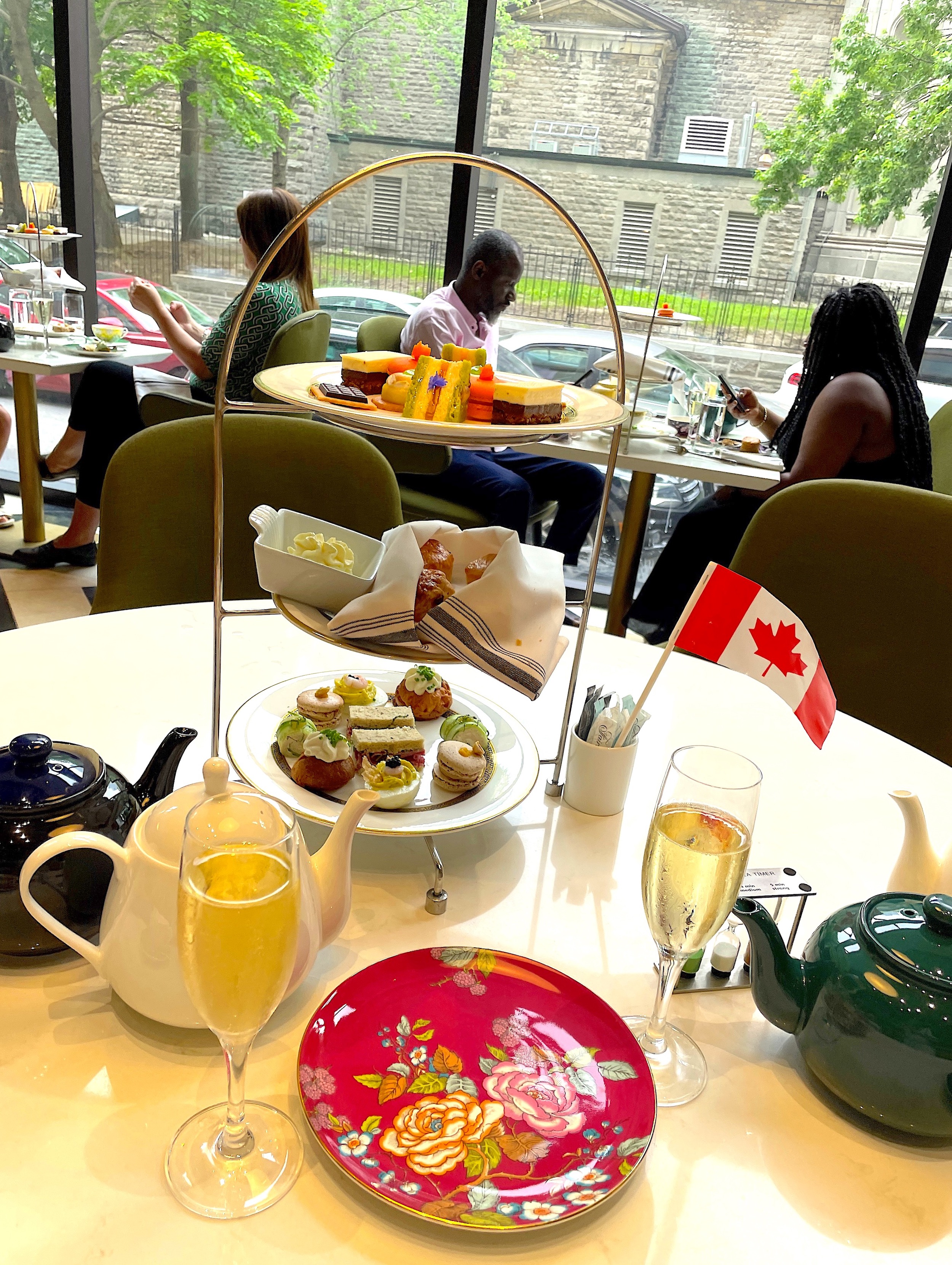 Photo by Michael Reiss
Not to be missed is the High Tea service for which the Fairmont Hotels is justly famous. This signature experience, only available on Saturdays in their Rosélys restaurant, is always a special occasion. We particularly enjoyed the sweet and savory macaron selections and the deviled eggs with shrimp and caviar. One of their distinctive tea offerings is their white tea with flavors of ice wine, blueberry, and chamomile petals.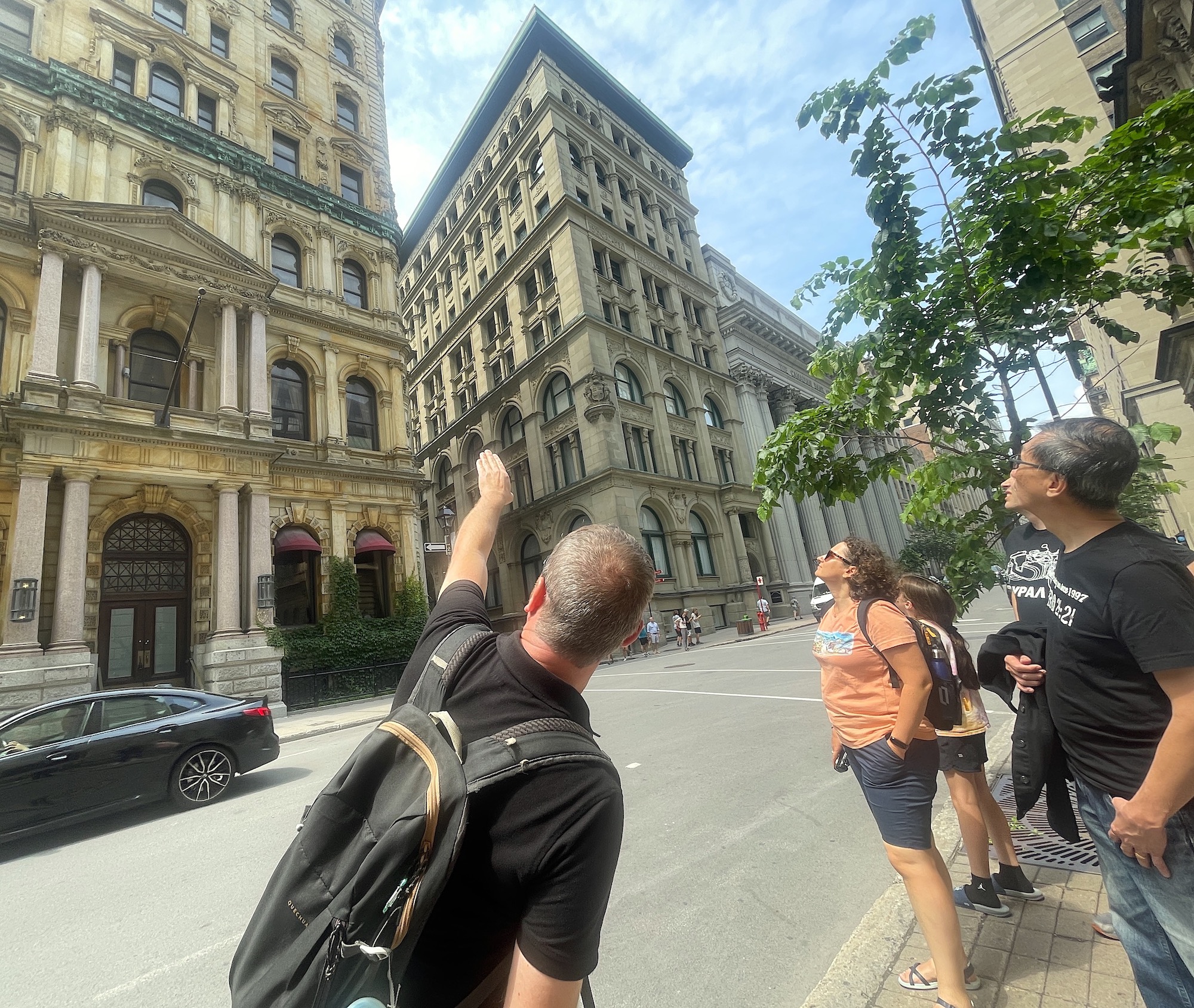 Photo by Michael Reiss
Montreal awaits your discovery and the best way to see it is with a Passport MTL. All the must see and must do activities are listed and available for one price. You avoid the lines and have easy access to make your touring time count.
Of note among their numerous options was the Guidatours of the East and West sides of Old Montreal.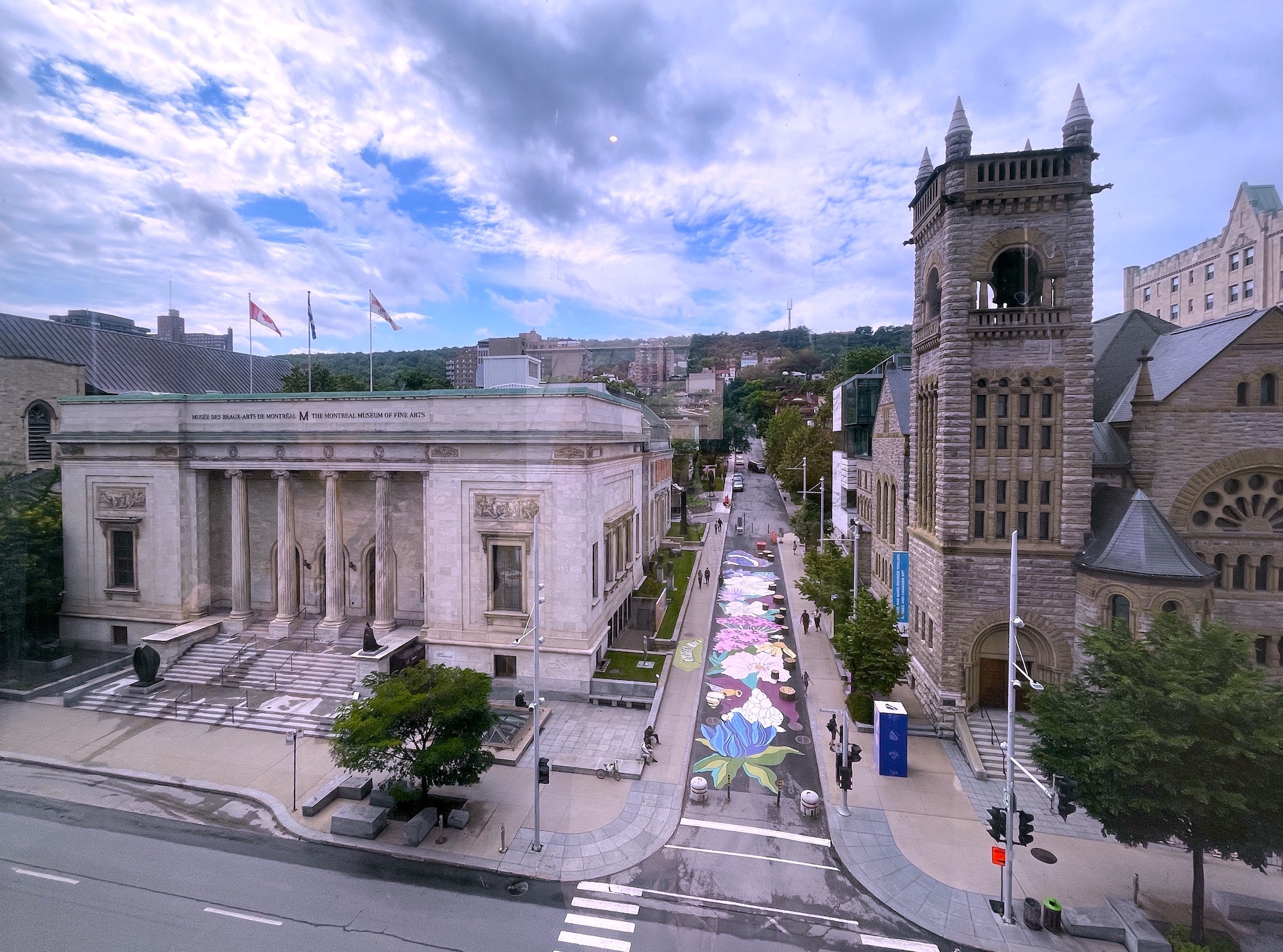 Photo by Michael Reiss
Also worthwhile and included with a Passport MTL is the world class Montreal Museum of Fine Arts  and the exceptional Archeological Museum.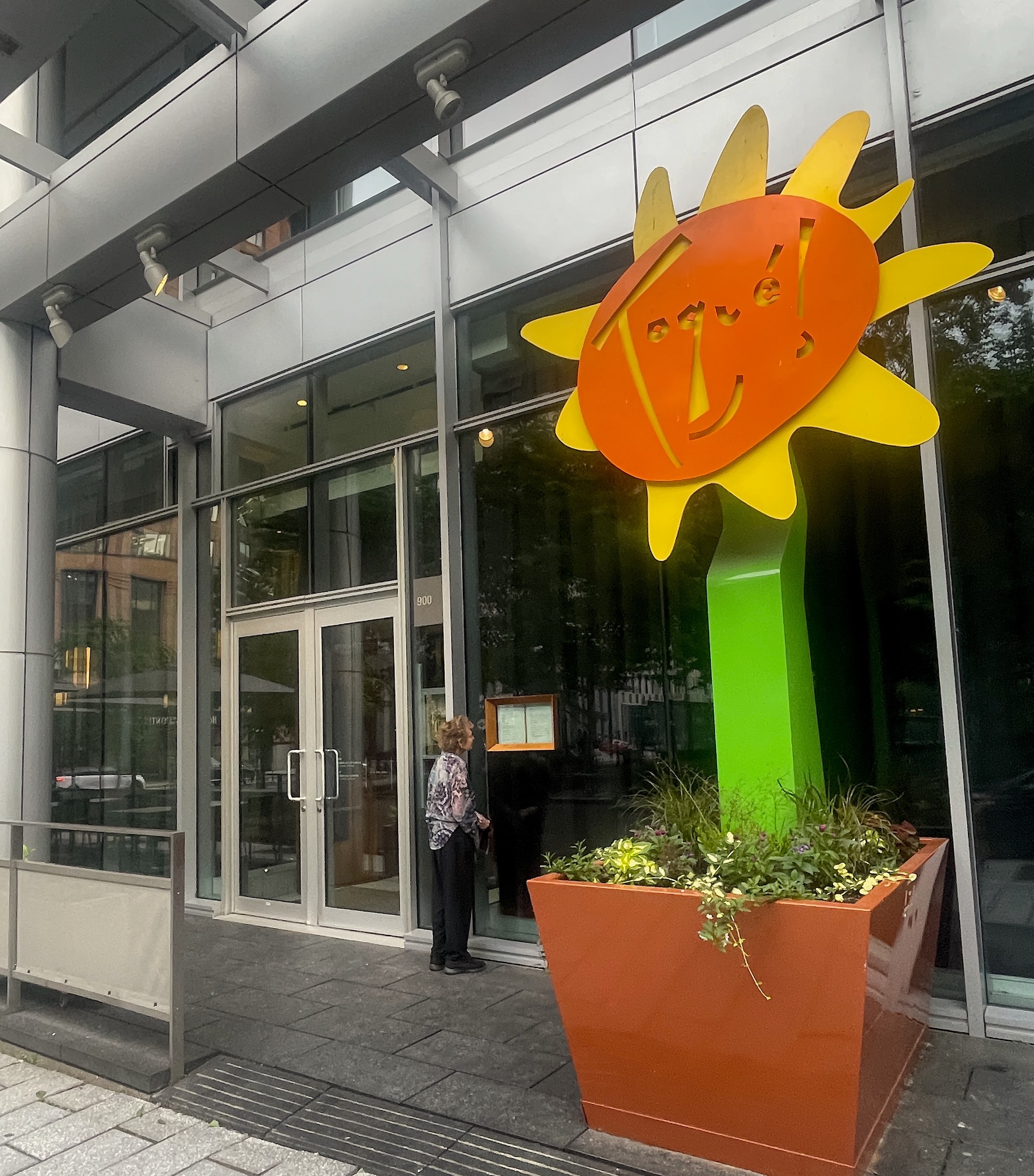 Photo by Michael Reiss
Before you leave, treat yourself to at least one of Montreal's fine dining establishments. We chose Toqué, lauded for its original interpretations of Quebecois cuisine utilizing the freshest seasonal ingredients of the region.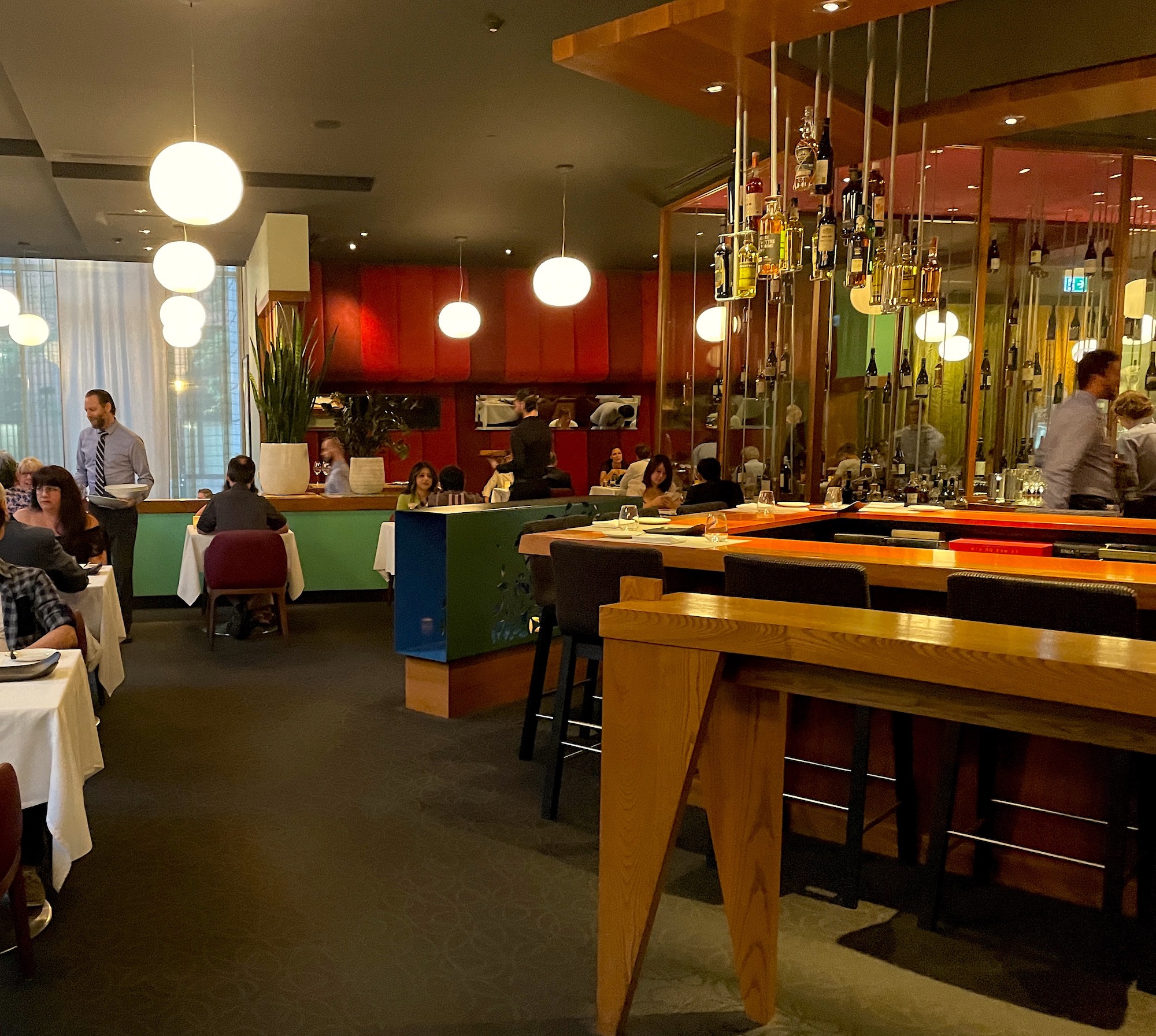 Photo by Michael Reiss
With Executive Chef Normand Laprise at the helm for over a quarter century, his commitment to farm to table authenticity in sourcing and seasonal utilization has been recognized and repeatedly awarded. With a deservedly earned spot on the annual top ten list of Canadian restaurants and a spot among the 100 best restaurants in the world, you will not be disappointed with your meal.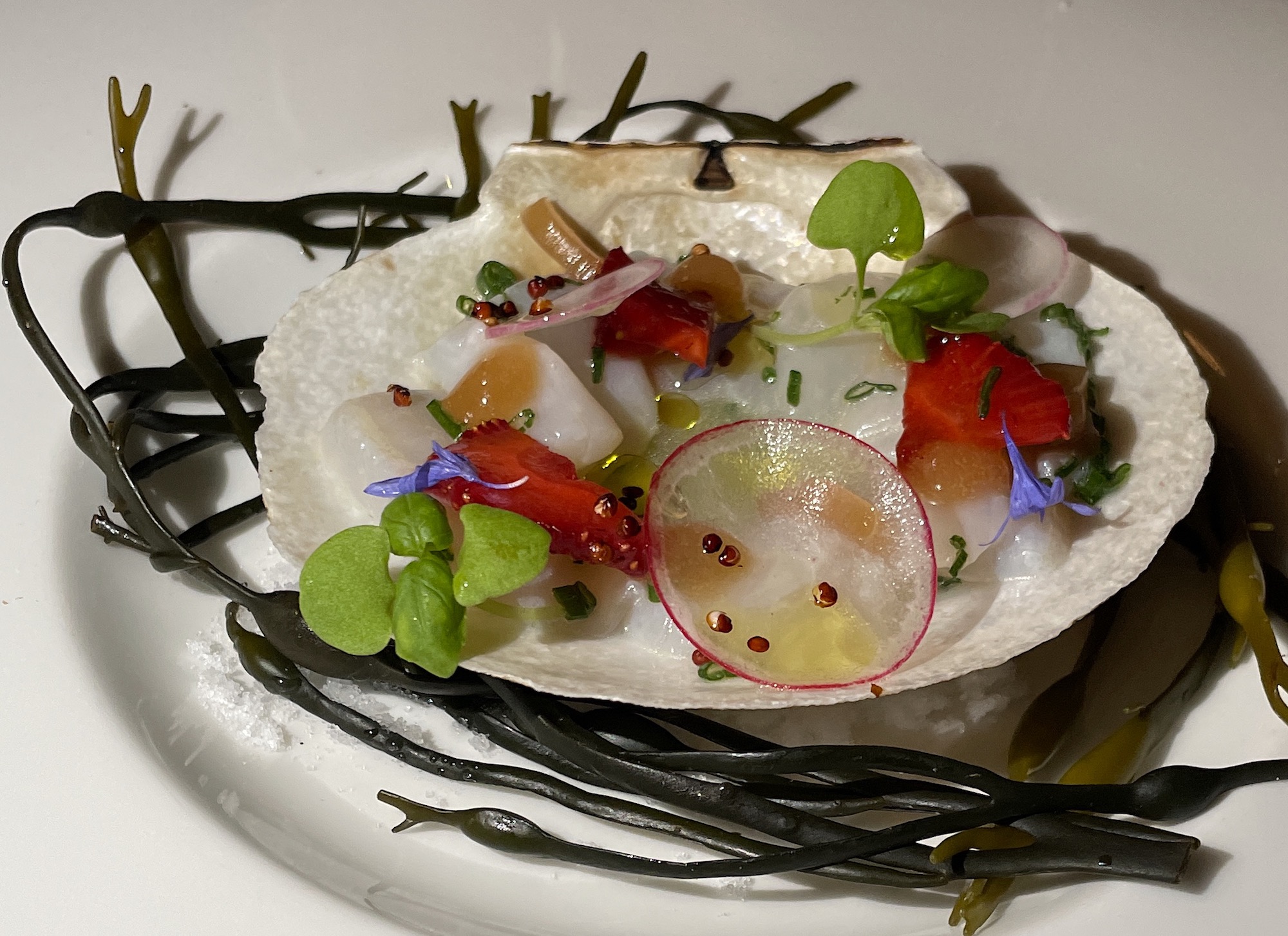 Photo by Michael Reiss
The 7-Course Tasting Menu changes nightly so as to surprise you with the use of the freshest seasonal ingredients in creative combinations of flavor profiles. Some of our most memorable dishes were the unique preparations of carpaccio of scallops, seared foie gras, and beef.
The waitstaff and sommelier were not only warmly attentive but eager to share their information on the cuisine and eclectic wine pairing selections. The whole experience felt like a masterful orchestration of a symphony a la Toque.
 Whether you visit for business or pleasure, before or after a cruise or to study in its top-notch institutions, you will vow to return to magical Montreal, an island, a city and a state of mind.