Asturias, with its diverse landscapes ranging from the majestic coastline to the towering mountains and fertile farmlands, makes the ideal destination for a walking holiday.  Each facet of this region tells a unique story, from the geological wonders of the coastal cliffs to the timeless tranquility of the valleys. The rich cultural heritage of Asturias, deeply rooted in its landscapes, makes it a destination that not only enchants the eye but also touches the soul.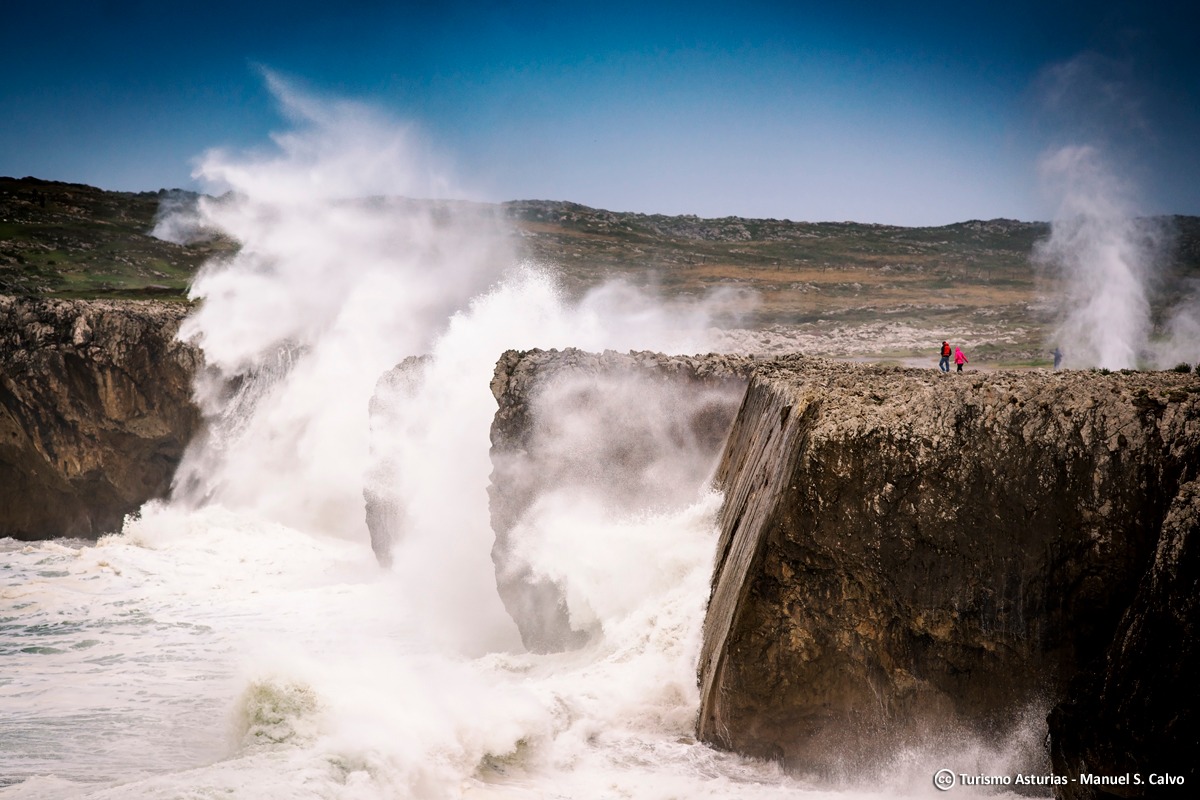 This is part two of our feature on a walking holiday across Spain's Green Coast with S-Cape Travel. Click here to view part one.
The Asturias is a Foodie Paradise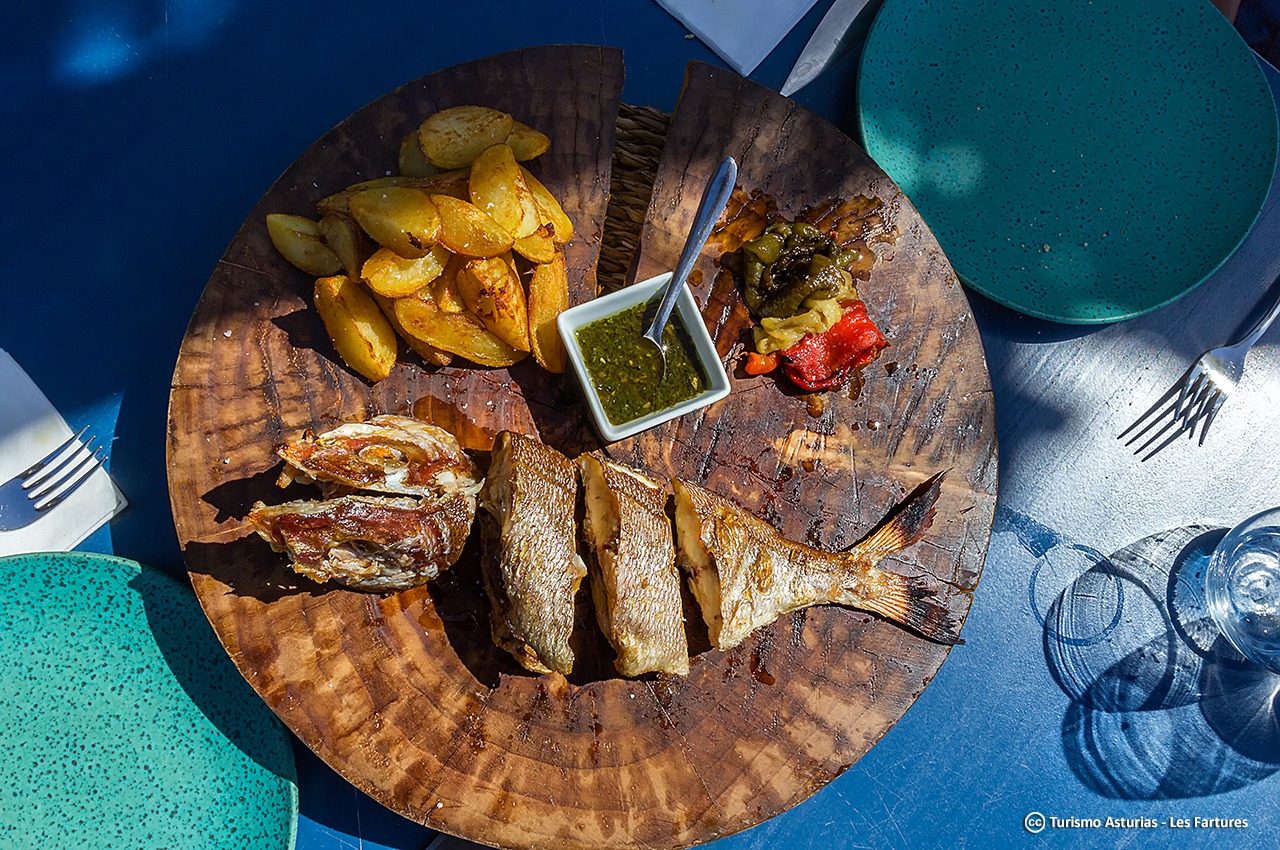 For hikers who also happen to be foodies, then they'll find their Nirvana in the Asturias. The Asturias are renowned for their abundance of fresh seafood, meats, cheeses, and scrumptious produce. These glorious ingredients are paired with handed-down family traditions, modern and elevated cooking techniques, and talented chefs, to create the perfect scenario for the gourmand. Sitting at the table in the Asturias is not only about eating, it is about taking in the culture of the region.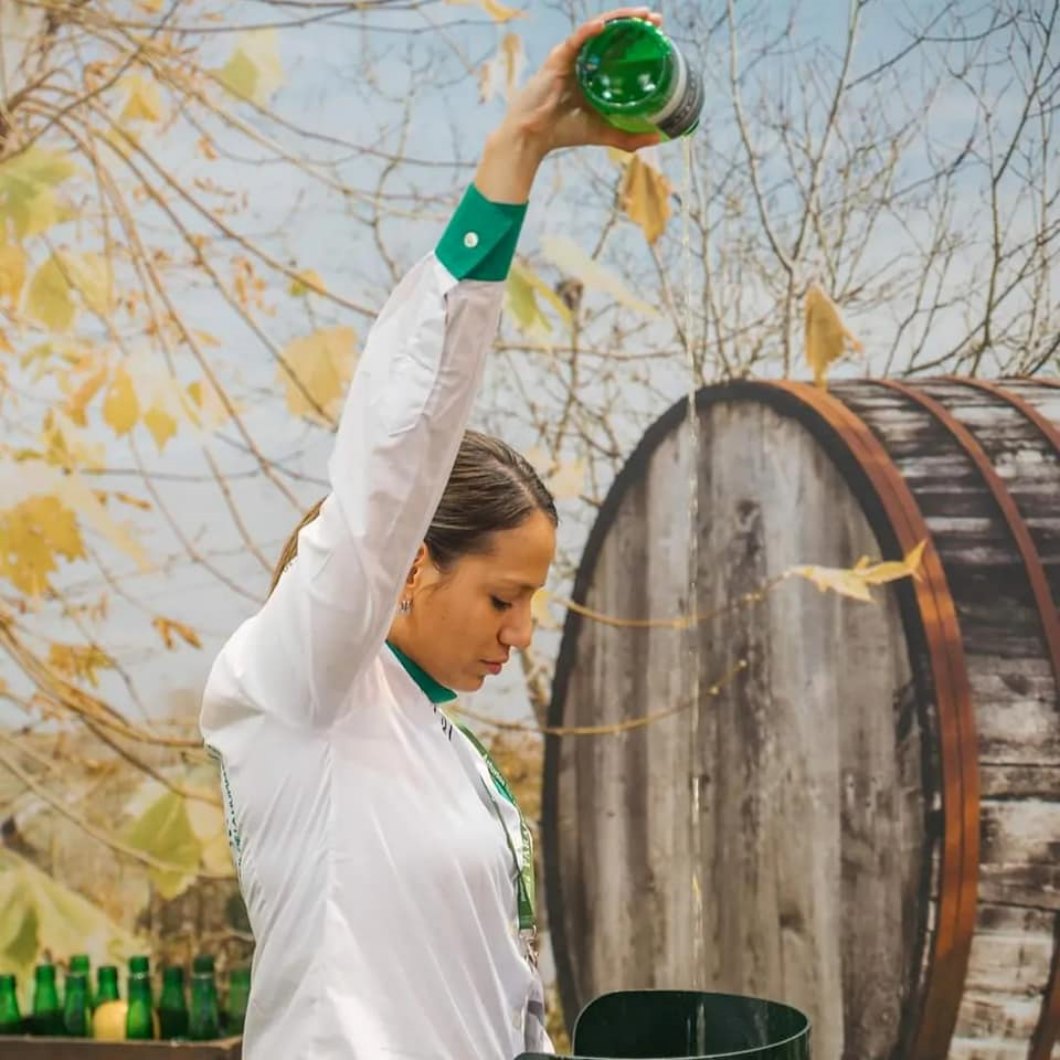 Before you tuck into a seven-course degustation dinner, you'll want to try the traditional drink of the area, apple cider, or sidra. There are bars and taverns, sidrerías, everywhere and it seems to be more popular with locals than even beer or wines. The way they serve it is quite fascinating as well.  From a bottle, they'll loop the bottle over the shoulder and pour a long stream down and into a waiting glass held below the belt. And without spilling a drop.  The process is called "escanciado" and is quite a spectacle but strangely common at sidrerias, across the region.
El Balamu Taberna: Llanes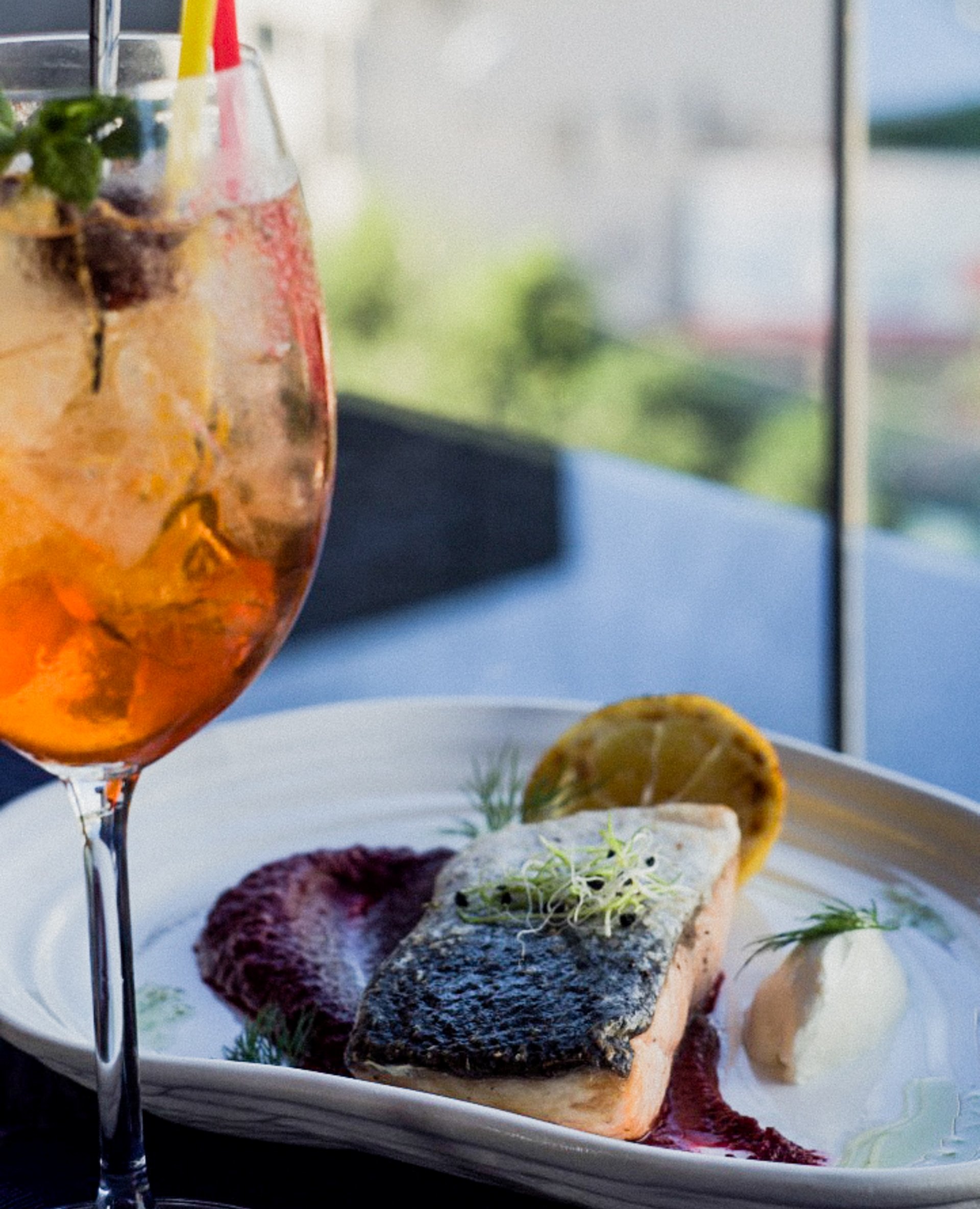 While in the region, after your daily walks or perhaps during lunch along the way, you'll want to take in much of the culinary culture of the region while you are there. One place you'll definitely want to try out is El Balamu in Llanes. This coastal town is also one of the main fishing ports that supplies fish and seafood to the region.  Every day the fishermen are out before dawn catching all manner of seafood from crabs, prawns, and lobster to fish by the ton.  They bring their catch to wholesaler markets where they can sell to commercial buyers, mainly grocery stores, resellers, and restaurants.   El Balamu is one of the top seafood restaurants in the Asturias and the restaurant is located literally on the floor above the region's largest wholesale seafood market.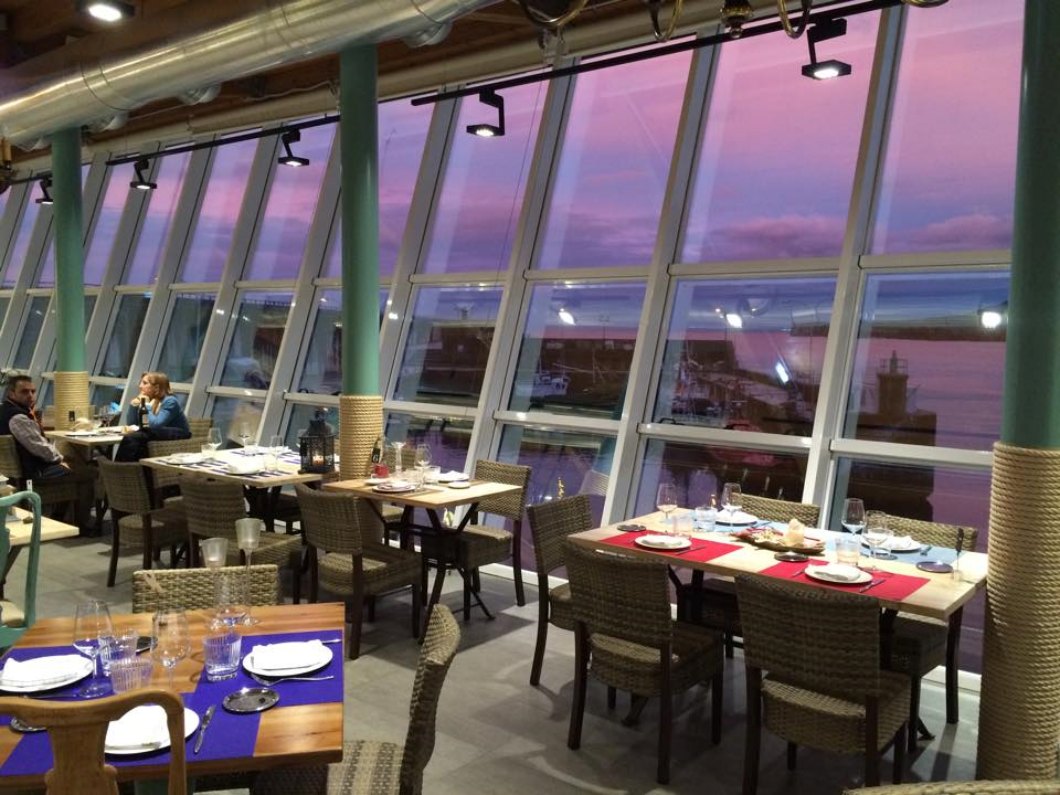 El Balamu is a friendly and welcoming restaurant with a modern interior with a nautical-themed décor and a wall of windows where you can see the fishing boats coming back from the sea and unloading their catch below.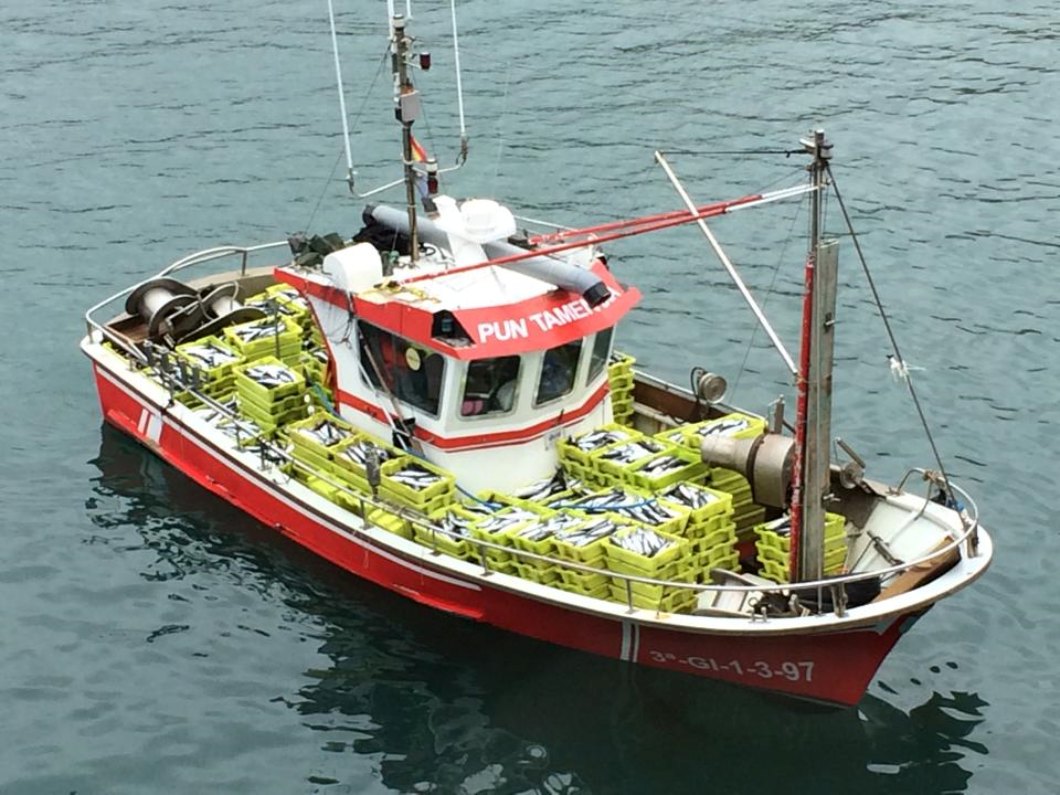 Unless you prepare your catch of the day on the boat, you can't get any fresher than this. The meals are prepared with this in mind so the freshness is showcased through the preparation. Dishes are cooked with light batters and grilled to let the freshness and taste of the seafood come through. From exceptional fish, lobster, and prawn to John Dory, grouper, and monkfish among others. To make the meal complete, dishes are served with excellent white wines from the region. 
Casa Marcial 2 Michelin Star Restaurant in Parres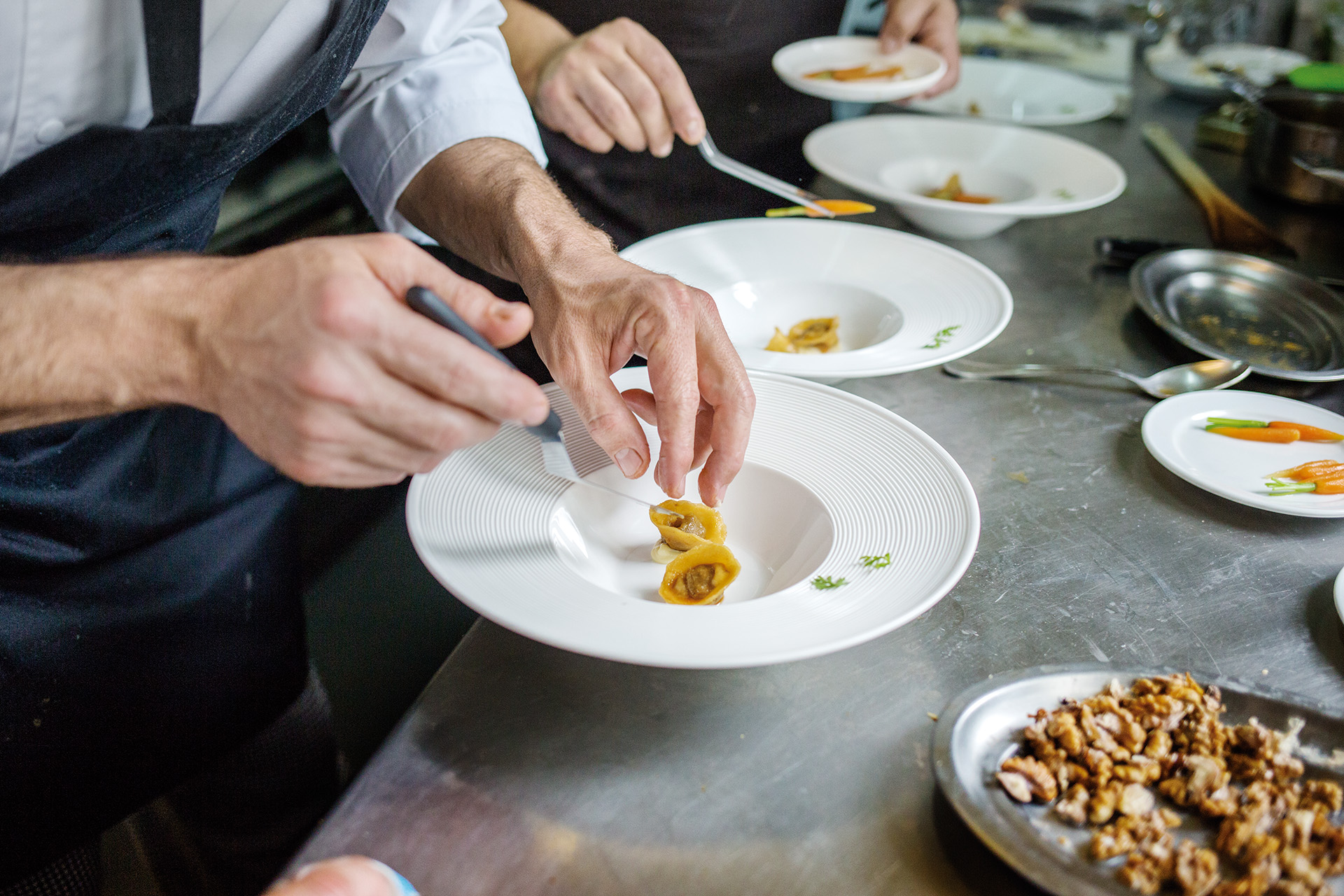 Now back to that seven-course degustation dining experience. The Asturias is home to many Michelin-star restaurants, and they should be, Michelin star is about finding places worthy of driving to for an exceptional meal and the Asturias has plenty to offer. Casa Marcial is such a place and is nothing short of a culinary ecstasy. This Michelin-starred restaurant has become a beacon of gastronomic excellence for the Asturias and is renowned for showcasing the rich bounty of the region's local and seasonal ingredients while pushing the boundaries of culinary innovation.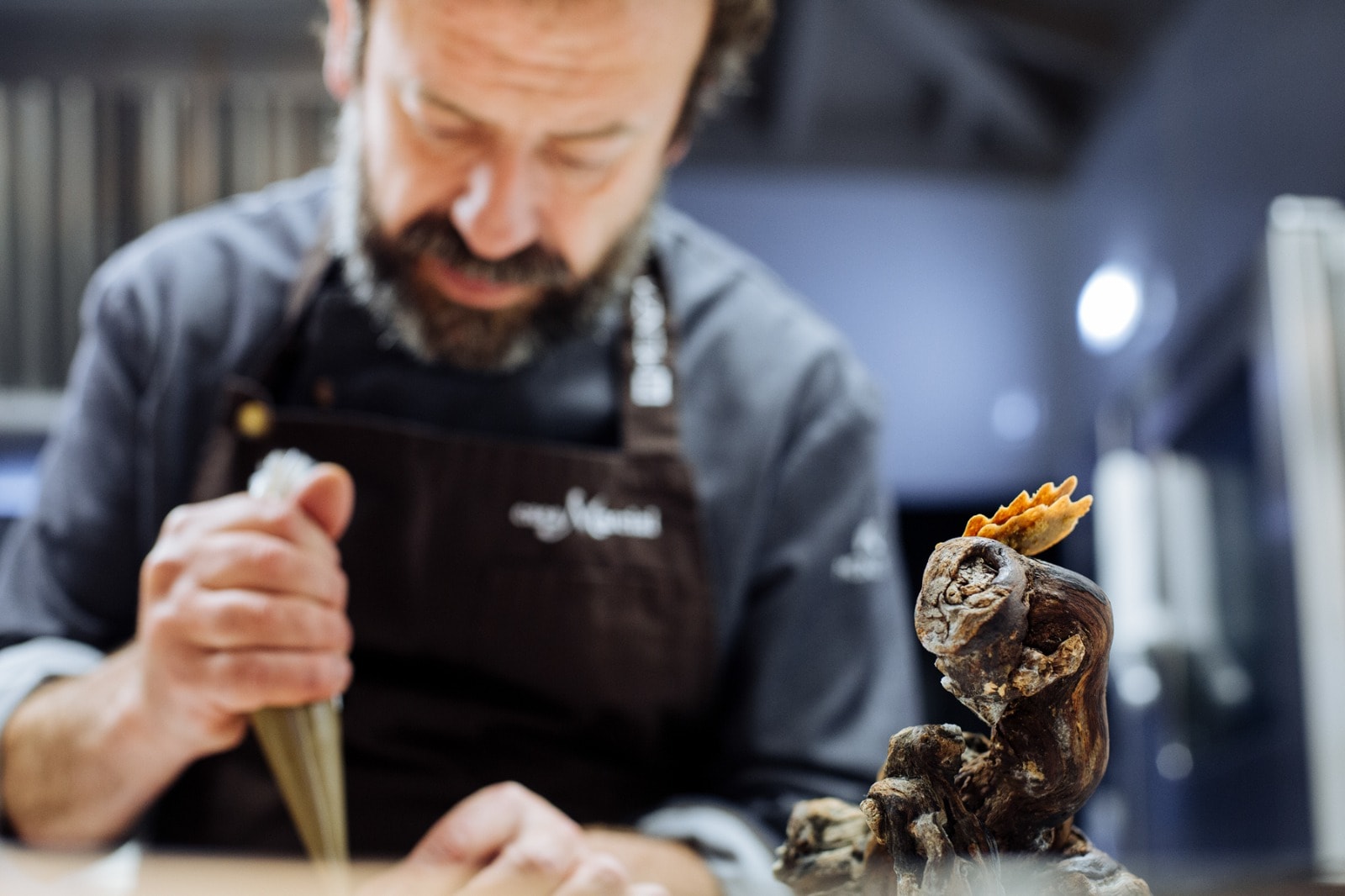 Casa Marcial's menu is a testament to Chef Nacho Manzano's culinary artistry. The location is in what was once his father's cider factory and those old beams and rough stone walls are still there. However today the interiors are modern and sleek with light tones and real candles with flames that flicker to set a romantic ambiance.
This is an authentic experience and an exploration of local cuisine and culture but elevated to the highest in culinary expression. The focus is on who the Asturians are as a people and on the food and ingredients that come from the land.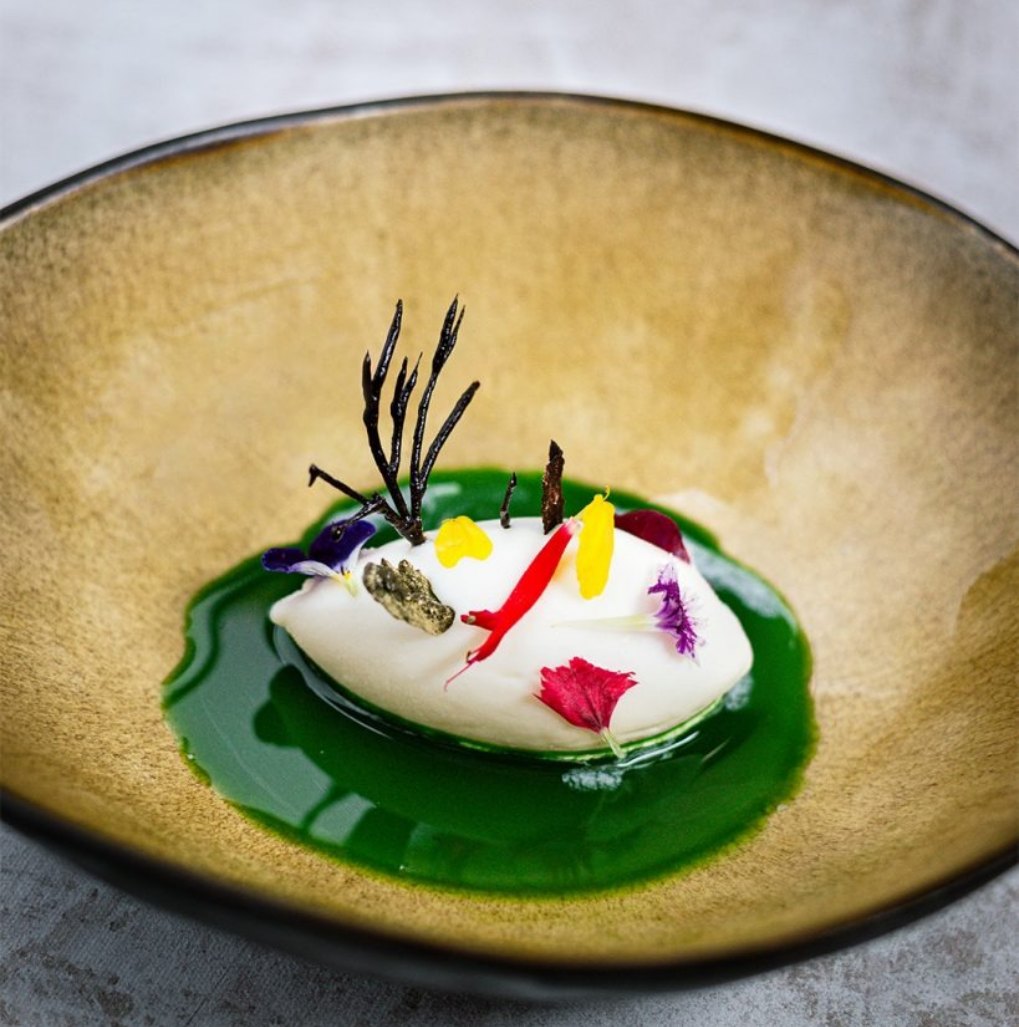 Appetizers like the Asturian cheese platter pay homage to the region's dairy heritage. Main courses offer a diverse range of options, from slow-cooked Asturian beef that melts in the mouth to the daily-changing seafood dishes that reflect the sea's gifts.  Game meat enthusiasts will find satisfaction in rotating dishes featuring regional game like wild boar or venison. Vegetarians are also treated to a tasting menu that showcases the chef's creativity in plant-based cuisine.
With an extensive wine list, craft cocktails, and non-alcoholic options, Casa Marcial ensures that each dish is perfectly paired with a beverage to enhance the dining experience. But you can also expect some twists and turns in this aspect as well where the sommelier may suggest a pairing with the wide range of ciders from the area providing an authentic gourmet experience that you are unlikely to find anywhere else.
Casa Marcial is a gastronomic gem of the Asturias and a culinary and sensory adventure that guests will cherish long after the last fork is put to rest. 
Where you'll stay while Hiking in the Asturias  with S-Cape Travel Travels

Along the way, guests stay at lovely privately owned boutique inns and hotels. Although the hotels change based on availability and schedule, here are a few options for the types of hotel experience one may have.
Hotel Finca La Mansión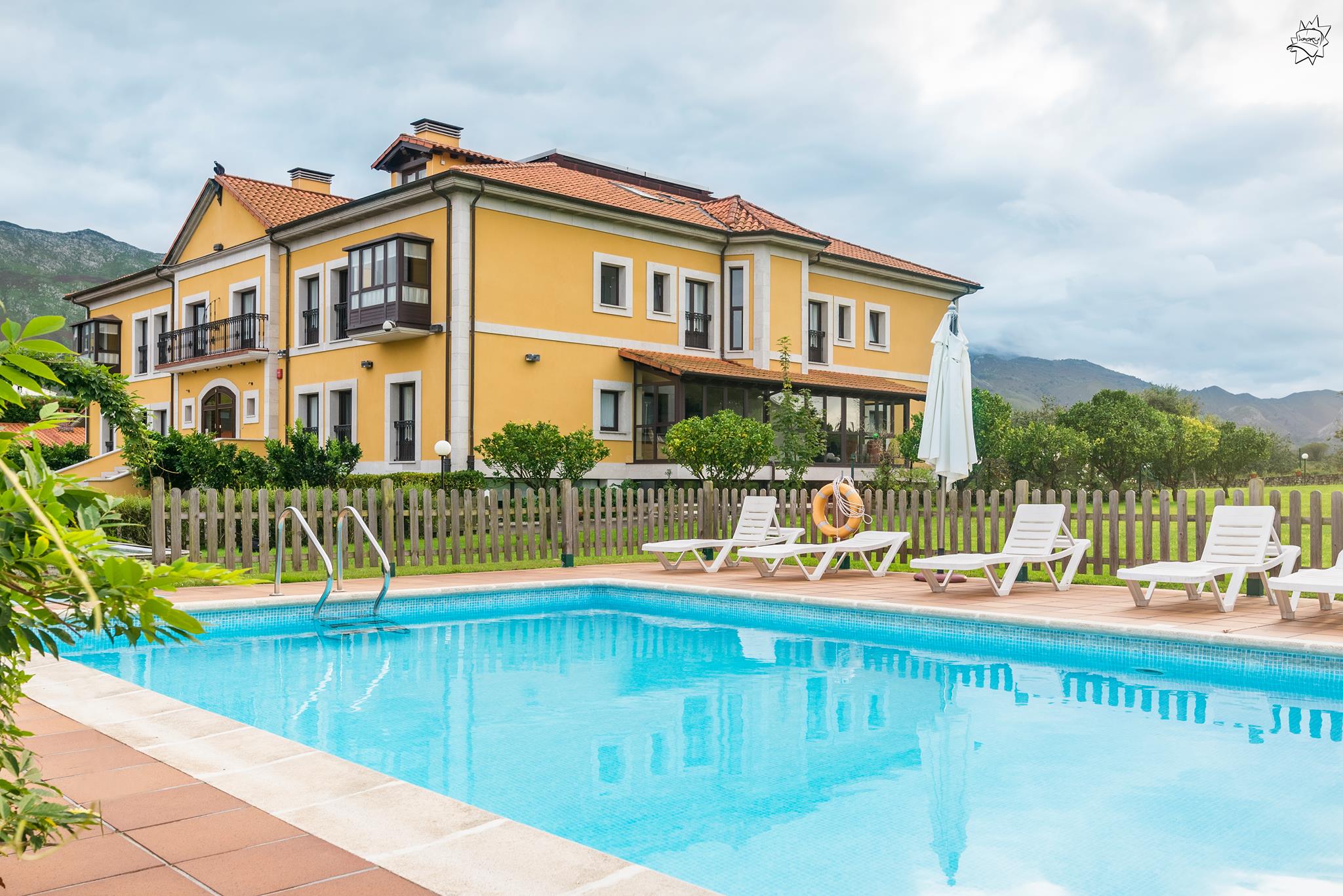 To begin the journey, guests will stay in the Hotel Finca La Mansión in Llanes.  The hotel is set on expansive grounds with citrus trees, manicured gardens, and a pool ideal for cooling off after a long day of hiking. Indoors the historic mansion with its stone walls and wooden beams and offers a traditional décor with antiques, period pieces, and captivating artwork in the central atrium.  

Guests' rooms are comfortable and tastefully appointed with views over the grounds and gardens.  The hotel is about  20 minute walk to town so ideal for dinner in town with a walk back to burn off a few calories. To start the day, an expansive breakfast buffet is provided.
 Casa de Indianos Don Tomás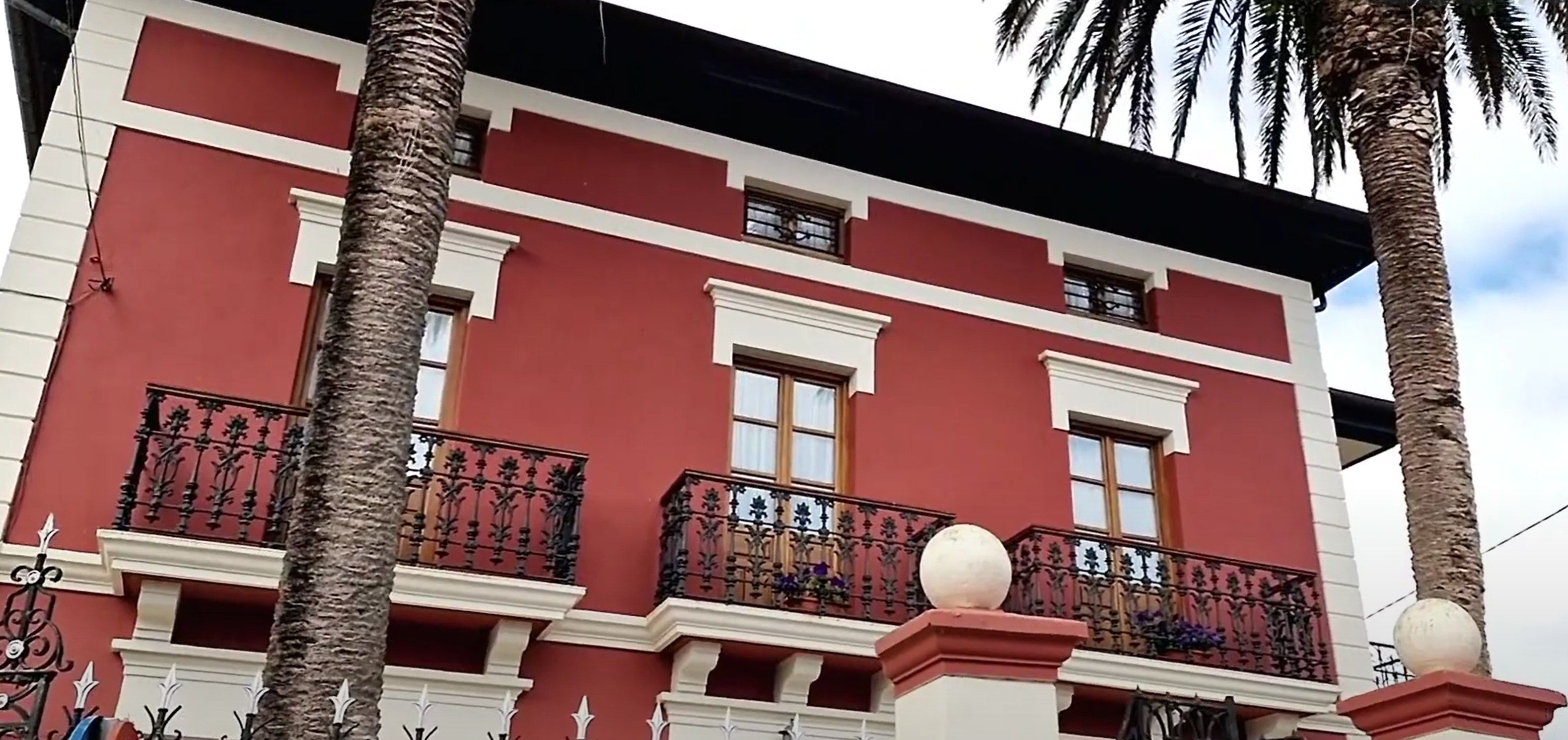 In Nueva, guests will stay at the Casa de Indianos Don Tomás. This property is the quintessential bed and breakfast where guests feel at home. This opulent mansion, once the residence of a prosperous 'Indianos' or returning emigrant offers a glimpse into the region's past wealth and charm. The beautifully preserved architecture showcases intricate details, from ornate wrought-iron balconies to lush gardens.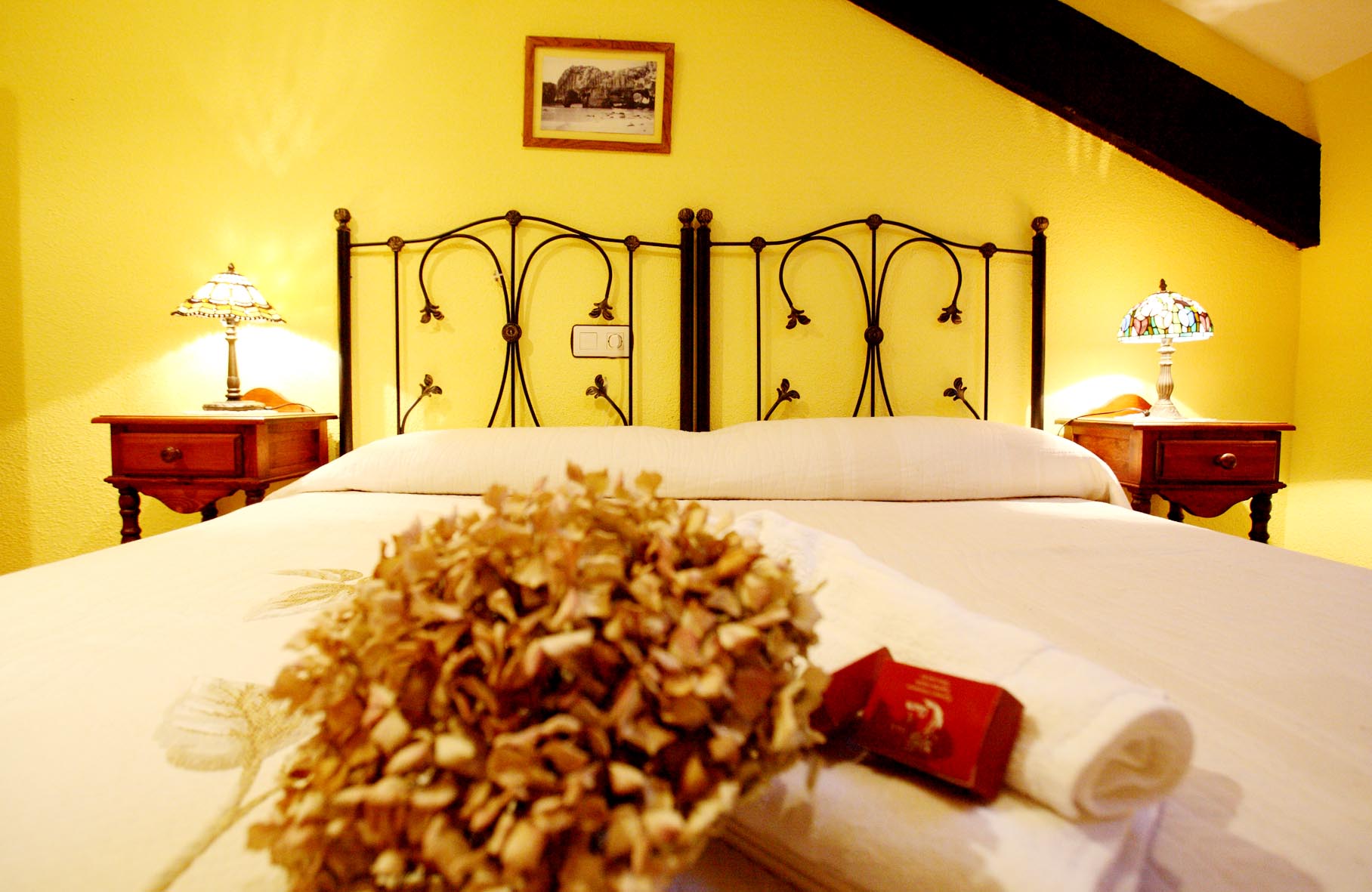 Guests are enveloped in a serene atmosphere of bygone grandeur where each room tells a story, adorned with period furnishings and antique treasures. Breakfast is included with fresh fruit, cheeses, and meats from the local area as well as homemade jams and eggs cooked to order.     
Hotel Jardín de Eugenia: Ribaseldella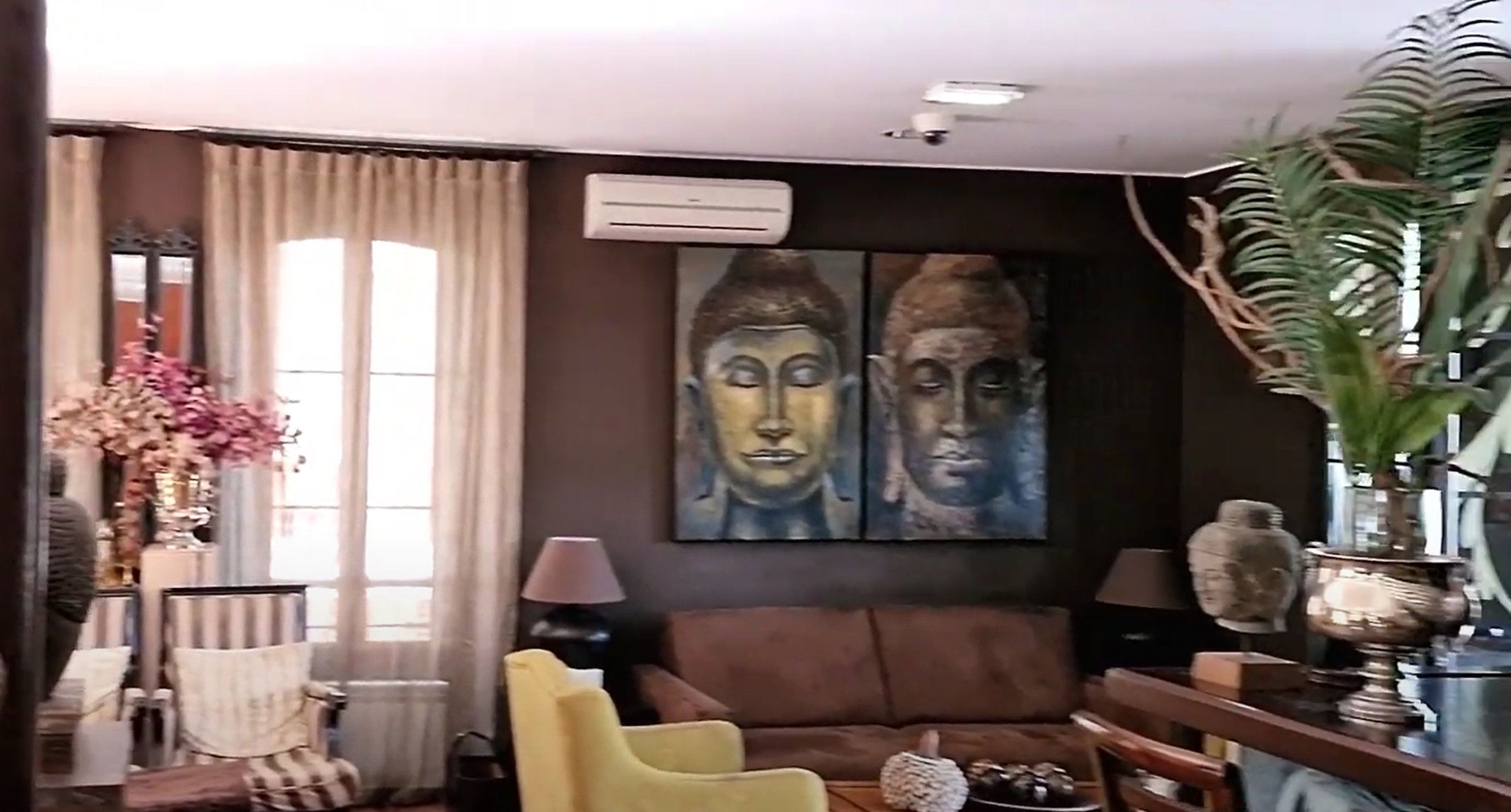 In Ribaseldella, guests will stay in the Hotel Jardín de Eugenia. This respite is ultra chic and modern with Belle Epoque design touches. The common areas feature gorgeous artwork with a lounge area and bar with plenty of places to relax and bend the elbow. Guests rooms exude comfort and style with tasteful furnishings, soft color palettes, and an abundance of natural light. Some rooms even feature private balconies or terraces, allowing guests to soak in the surrounding beauty.
The highlight of each morning is the exquisite breakfast spread. Guests are treated to a selection of locally sourced ingredients, including artisanal cheeses, freshly baked pastries, and seasonal fruits. The hotel is located about a 15-minute walk to the old town where there are countless outdoor seafood restaurants and plenty of bars to further your exploration of Asturias sidra.
Hotel Mar del Sueve: Colunga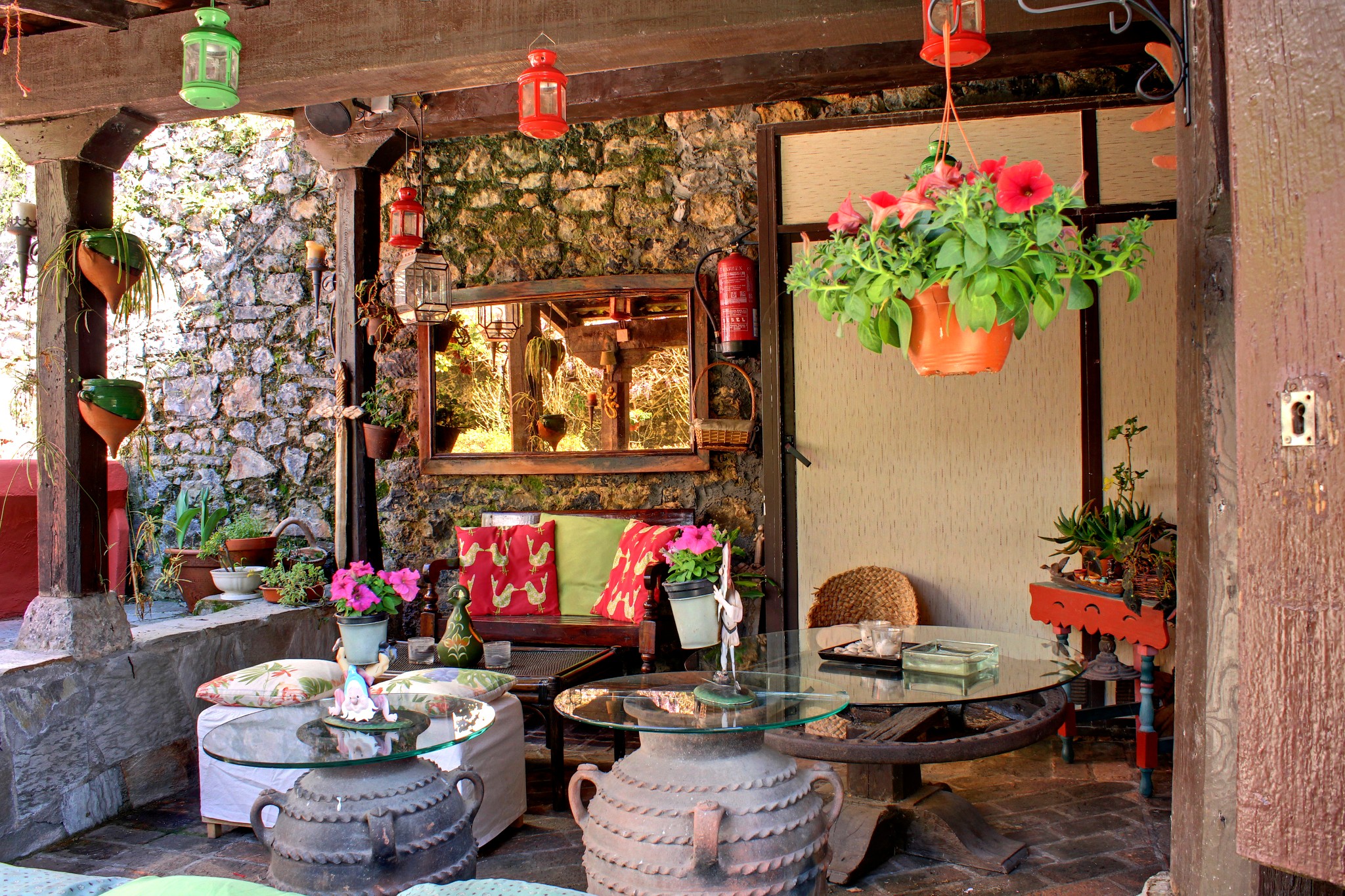 The journey ends in Colunga which is the ideal town to rest up a bit before the next adventure. The stay is at the Hotel Mar del Sueve a lovely boutique hotel that drips with heritage and style. The grounds of the hotel offer an outdoor living space filled with colorful flower gardens where guests can dine al fresco or under a terrace. Indoors there are exposed rafters and rough-hewn stone walls as well as ocean-themed artwork along with antiques, oil paintings, collections of memorabilia, and bric-a-brac décor items.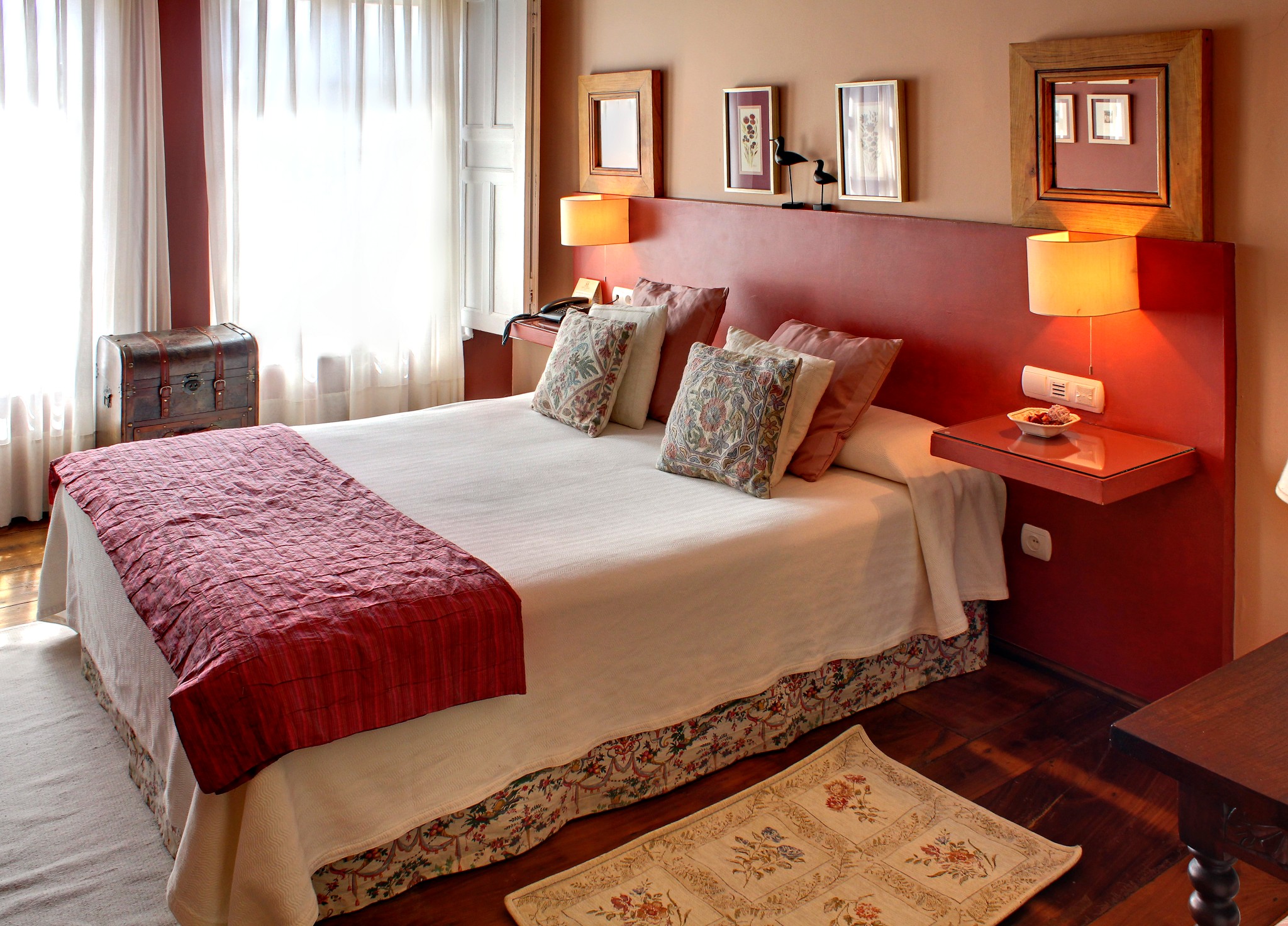 Rooms are exceptionally comfortable with beautifully designed décor with bright colors and floral accents. The rooms are airy with 20-foot ceilings and large windows that flood the room with natural light. The windows open onto Julienne balconies letting in fresh air as well as views over the city and countryside.   The hotel is right in the center of town so walking for some sightseeing or to a restaurant for dinner is just a few minutes away.   
If you missed our experience video in part 1, here it is again. 
The Asturias along Spain's northern coast stand as a haven for hikers, offering an array of landscapes, cultural experiences, and culinary delights.   As you traverse coastal trails, conquer mountain routes, and wander through lush forests you'll experience nature, the richness of the culture, and experiences that enrich the soul.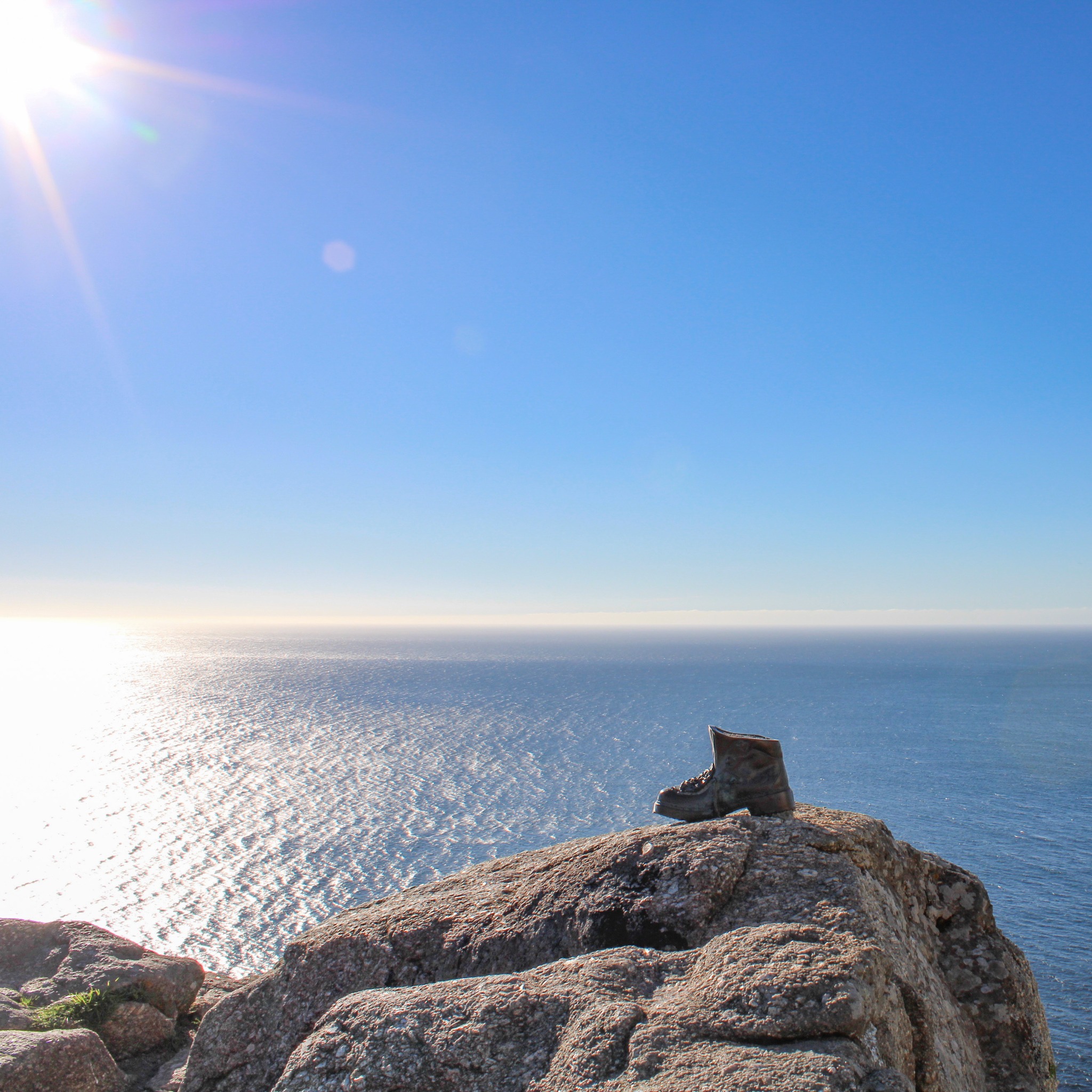 A hiking holiday with S-Cape Travel makes the trip all the more enjoyable with the conveniences that take away the hassles and the freedom to enjoy this special region at your own pace and as you wish.