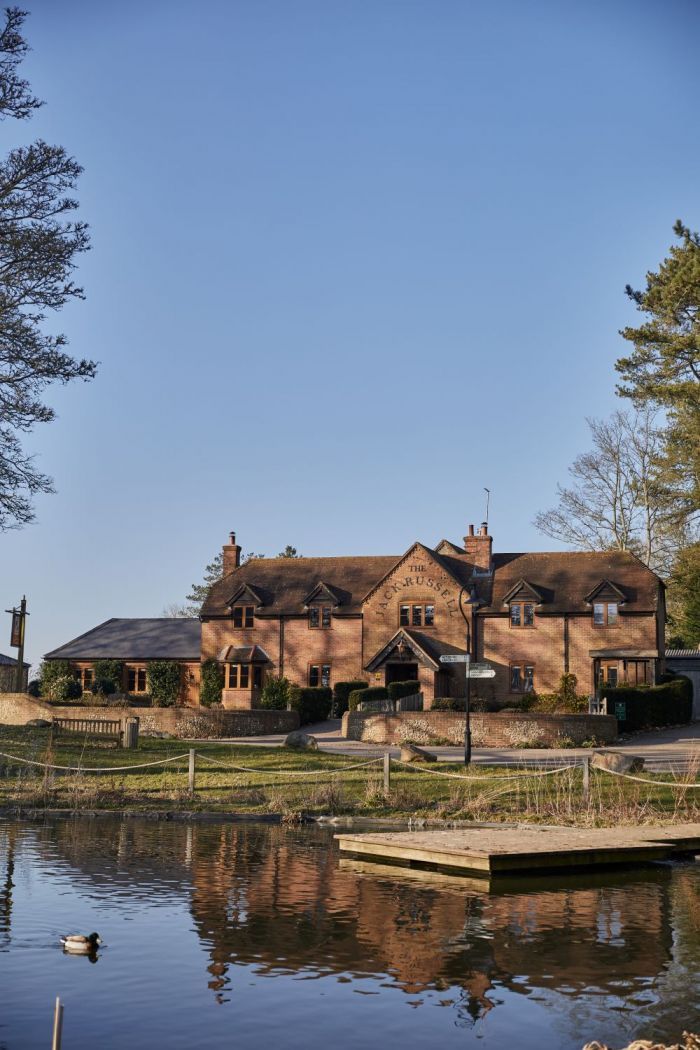 The Jack Russell Inn
Located on the edge of the tiny, charming Roman village of Faccombe, on the North Downs by the Berkshire-Hampshire border, the Jack Russell Inn occupies an enviable position, with delightful rural walks through farms and prime shooting lands right from the property's front door. There is much to see and do in the neighboring countryside; including Highclere Castle, which rose to prominence as the setting for the world famous, award-winning Downtown Abbey series. There is also Jane Austen's house in the village of Chawton and an endless number of walking and cycling routes in the rolling Hampshire hills.
The Jack Russell is a real find – a quintessential country pub with elegant, stylish rooms, which have recently been refurbished to a high standard. There are no main roads anywhere in the vicinity (access is via a country lane), so the setting is perfectly tranquil, and a large, picturesque pond lies opposite the pub garden, adjacent to the carpark. The fabulous food, and welcoming, friendly staff make it a treat for couples, families, and dogs alike. The Jack Russell is also ideally suited for shooting parties or a rural retreat for walks through the North Downs.
The hotel's dog friendly credentials are clearly signaled (if it wasn't apparent from the name itself): there is a dog guest book at reception for canine visitors, replete with a Polaroid camera for snapping your mutt's mugshot for posterity. The dog theme is warmly (and successfully) embraced, extending to the nomenclature of the rooms, which are all different breeds of dogs.
Hotel
The main building of the hotel was built in the early 20th century and houses the pub-like dining room and bar, which are the main public areas of the property. Great care and thought has gone into the interior design of the place, which features attractive blue wainscotting and rustic oaken tables and chairs, which are arranged in cozy nooks, providing an intimate and warm dining experience. Alphabet lithographs by William Nicholson adorn the walls, alongside numerous pictures of dogs.
The brick annex was built relatively recently, and houses most of the hotel's 11 rooms, which are all modern, spacious, and elegantly furnished in a refined rustic design incorporating blues, greys, and leather-effect wallpaper, exuding a smart, contemporary feel.
The hotel's commitment to the environment is obvious and commendable: the chalk stream tap water is sourced from a UV-filtered bore hole; electricity is generated by a wind turbine on the hill, and all the pub's heat (and that of the surrounding village) comes from a wood pellet burning biomass boiler, the byproduct of waste from Faccombe Forestry. The hotel's aim is to have as little impact upon its natural surroundings as possible, and hand in hand with this ambition is its goal to source as much game meat, lamb, fruit, and vegetables from the Faccombe Estate. 
Service
Staff are unfailingly friendly, happy, thoughtful, and obliging: nothing was too much trouble. We were welcomed and shown to our rooms by the delightful Millie Gray-Clarke. We received excellent tips on local walks and restaurants. The hotel is well-equipped for the shooting parties it often hosts: a lounge for late-night drinks parties and an enchantingly cozy outdoor fireplace to sit around with sheepskin throws to keep warm: the perfect place to enjoy a nightcap à deux or with friends.
Rooms
The 11 spacious rooms all feature king size beds with wood or leather-effect fawn-colored walls, tartan wool throws and muted greys and blues, and emanate sophistication and comfort, providing the ideal refuge after enduring the elements on a long ramble. Fresh milk is provided on check in, along with in-room coffee machines, good tea selection and daily biscuits, which makes the in-room experience extra enticing. Our Spaniel room, like most, has beautiful views over the highlands of Hampshire. Bathrooms are commodious and feature excellent Noble Isle smellies, free-standing baths and electric showers. Free Wi-Fi is included. 
Food and Drink
The food at the Jack Russell is just what rural gastro-pub food should be: unpretentious, but outstanding quality, nonetheless. As mentioned above, food is locally sourced wherever possible.
Breakfast is a triumph – everything you could wish for on a countryside getaway: a smorgasbord of continental breakfast offerings, served buffet style (the homemade granola is unmissable), and some superb cooked options. I had a bowl of delicious honey baked porridge, followed by black pudding, perfectly poached egg, and some grilled mushrooms, whilst my husband relished his vegetarian breakfast – eggs and avocado on lightly toasted sourdough.
At lunchtime, we relished our bowls of spinach and garden herb gazpacho, which was astonishingly tangy and fresh, and prettily adorned with some foraged flowers. We also enjoyed the freshest Cornish cod, served with confit Jersey Royals, asparagus and wood sorrel, and an exceptionally good vegetarian Sunday roast of hassleback squash.
The pub's children's menu is straightforward and well-executed, with plenty of vegetables alongside the generous portion or pasta, roast chicken, or burger, and, at £10 for a main course and pudding, represents excellent value.
The bar mixes a wide array of cocktails and boasts a reasonably priced range of appealing wines. Four-legged friends are (naturally) not forgotten: they are offered a freshly cooked sausage at breakfast, neatly cut up. There is also a beer barrel in the pub garden labeled 'Hair of the Dog' which dispenses fresh water into a silver dog bowl. 
In a Nutshell
This extremely well-run and immensely convivial yet understated hotel proffers a hugely warm and inviting atmosphere for visitors of all ages, fabulous food, and the surrounding countryside is a paradise for dogs and their owners alike. It is the most marvelous hidden Hampshire gem.
Address: Netherton Hill, Faccombe, Andover, SP11 0DS, England
Telephone: 01264 737 315
To book, please visit: thejackrussellinn.com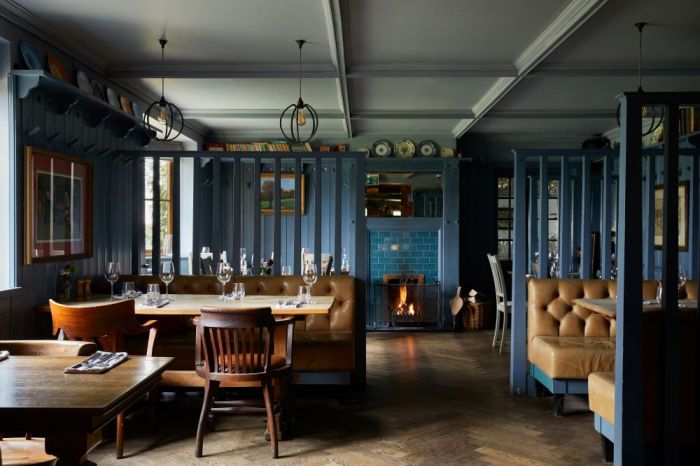 The Jack Russell Inn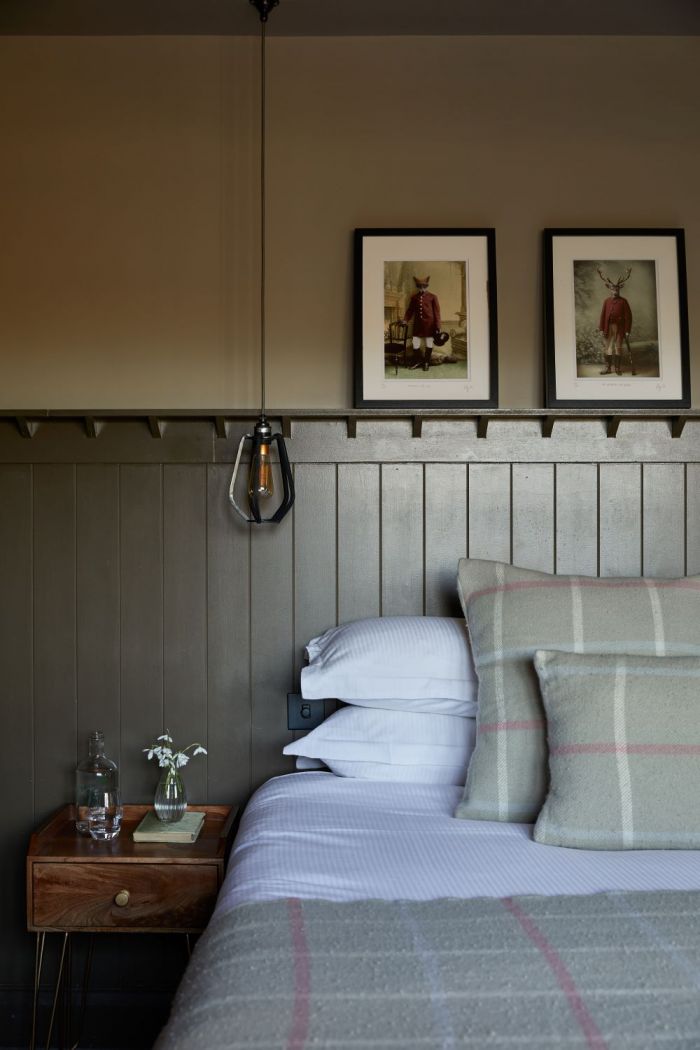 The Jack Russell Inn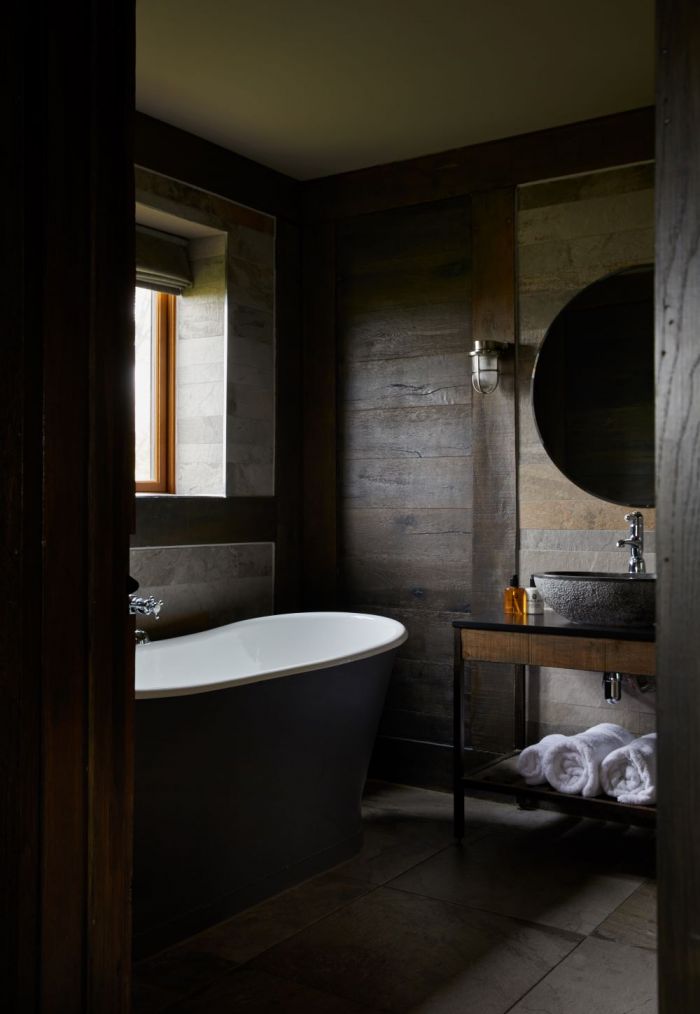 The Jack Russell Inn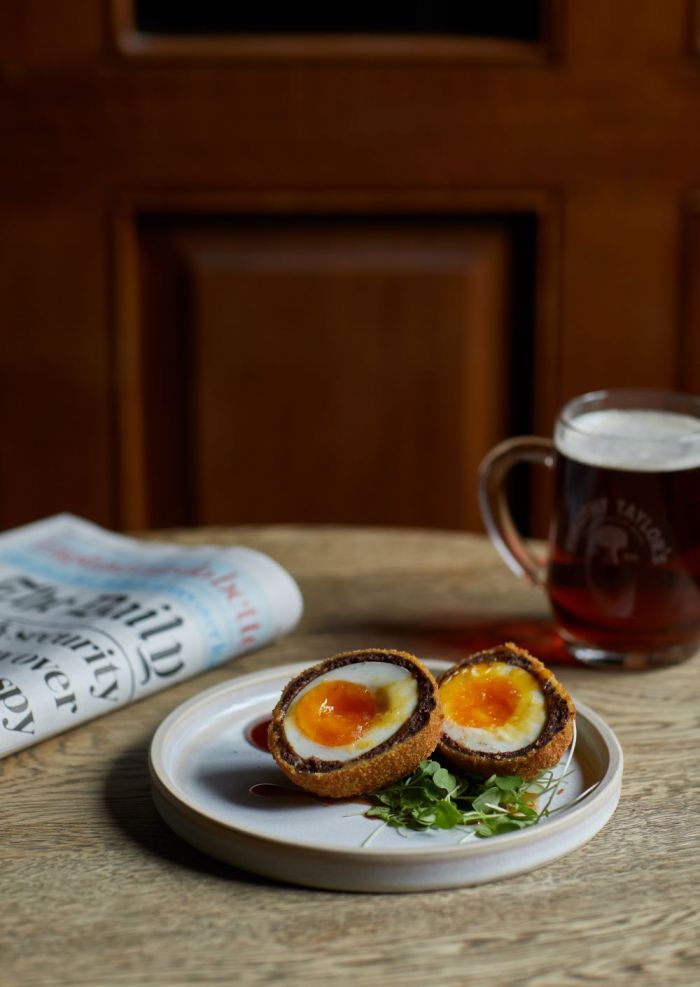 The Jack Russell Inn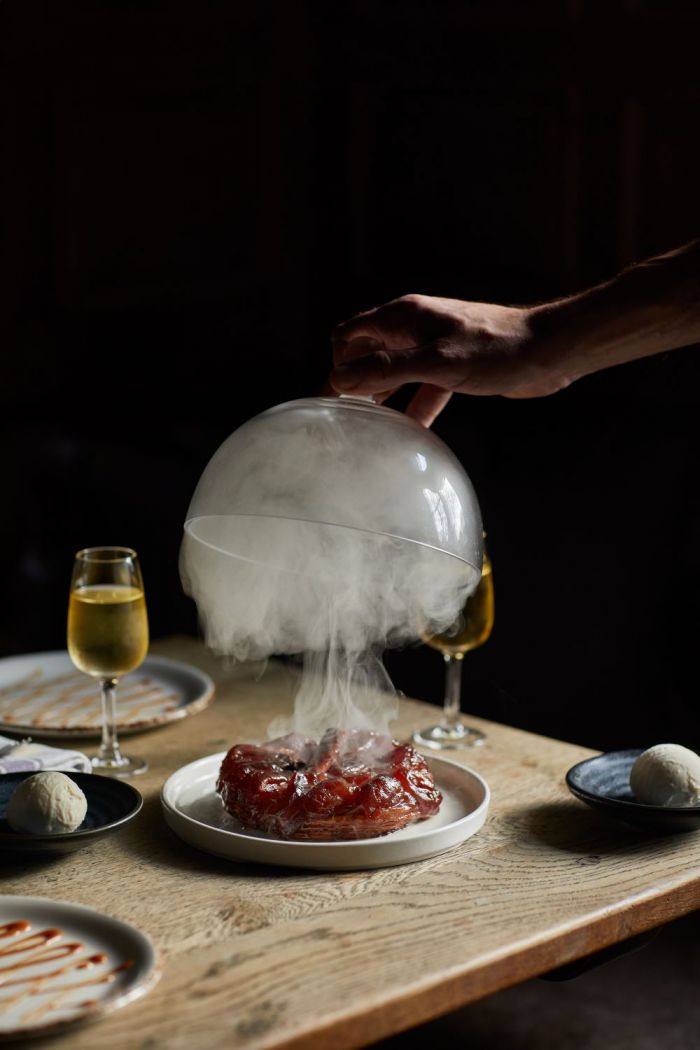 The Jack Russell Inn