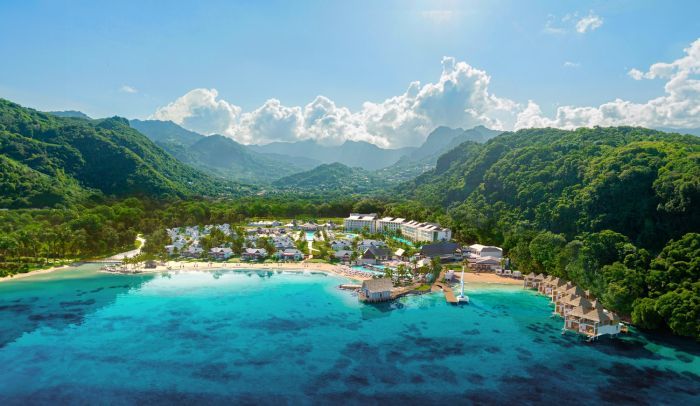 (credit: Sandals Resorts)
Scheduled to welcome its first guests on March 27, 2024, Sandals Saint Vincent will unlock an entirely new island experience with the brand's first-ever Two-Story Overwater Villas. Marking the ninth Caribbean destination and 18th Sandals Resort, this will be the latest luxury adults-only all-inclusive property for Sandals Resorts International. The 50-acre resort is nestled between the sea, mountain range and rainforest and will incorporate local agriculture and communal-style experiences.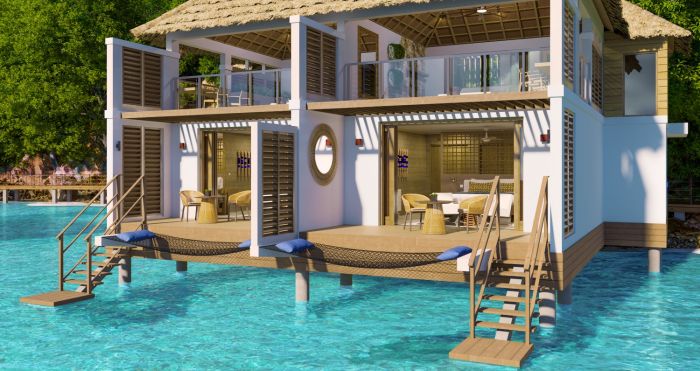 (credit: Sandals Resorts)
Amongst the 301 appointed rooms and the portfolio's most expansive suites to date, is Sandals' first Vincy Overwater Two-Story Villas. Perfectly set in the resort's private cove, there are a total of 10 overwater villas that span across the waterfront. Those seeking a private retreat will be in awe of the views of the sparkling blue ocean views to the front and the lush green rainforest to the rear. 
While being fully immersed in the sights and sounds of the surf and wildlife, head up to the second floor deck to gaze into the ocean beyond or take a brief respite on your daybed which hangs above the water. The interior of these villas are just as spectacular as the surrounding scenery as the special biophilic elements throughout invoke a sense of warmth while the glass floors in the bedroom and entry provide a stunning view below.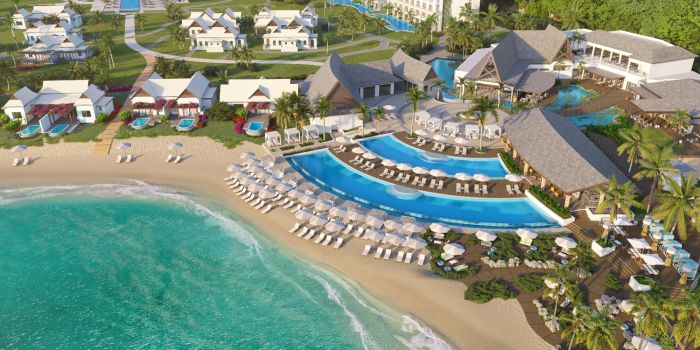 (credit: Sandals Resorts)
Airport transfers and Sandals' premium butler service will also be offered to guests who book a stay at the villa. Guests will also savor 16 food and beverage concepts, including the brand's first communal-style restaurant, a rum bar, an open-air beach club and kitchen, and more. From the resort's five pools (one SCUBA pool) and an abundance of activities and entertainment, leave the world behind and explore the island off-the-beaten path which is ripe for discovery.
Room rates start at $489 per person, per night, and prices for the Vincy Overwater Two-Story Villa start at $1,570 per person/per night. Guests who book a getaway at Sandals Saint Vincent and The Grenadines from September 27 through October 27, 2023, will receive up to $1,000 instant credit on 7-night stays or longer, $775 credit on 6-night stays, $505 credit on 5-night stays, and $375 on 4-night stays through 2026.