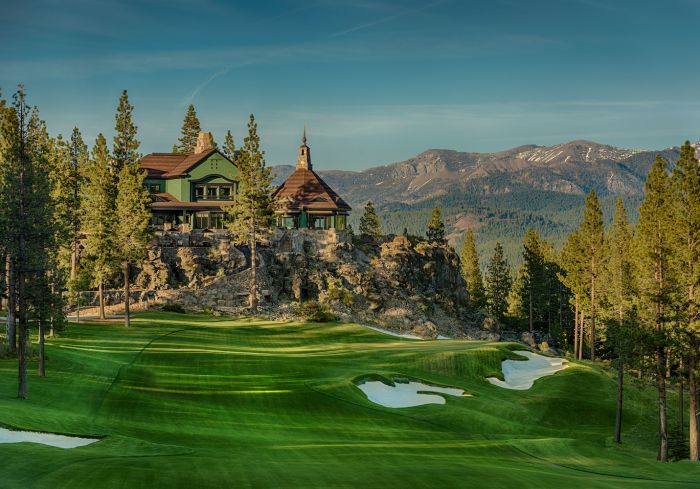 Several private Lake Tahoe communities promise the best of mountain living, yet one luxury community exceeds all expectations for what a Lake Tahoe lifestyle can provide. Martis Camp, located just beyond Truckee, on the backside of Northstar California Ski Resort, is THE place for those seeking their magical mountain home. From golf and water sports to hiking and biking to sumptuous abodes, Martis Camp offers access to year-round activity and exclusive comfort beyond the wildest of dreams. Why do we love it so? Let us count the ways:
1)    The Family Barn: The big red heart of Martis Camp community is the Family Barn.  Featuring a full basketball court, two bowling lanes, an Art Loft stocked with tools for every medium, pinball games, a movie theater, and a swimming pool, the Family Barn is a gathering spot for every age. An outdoor amphitheater is the site of twinkle-lit, al fresco concerts featuring top talent, and the family restaurant serves-up comfort food dishes and awesome ice cream sundaes and milkshakes.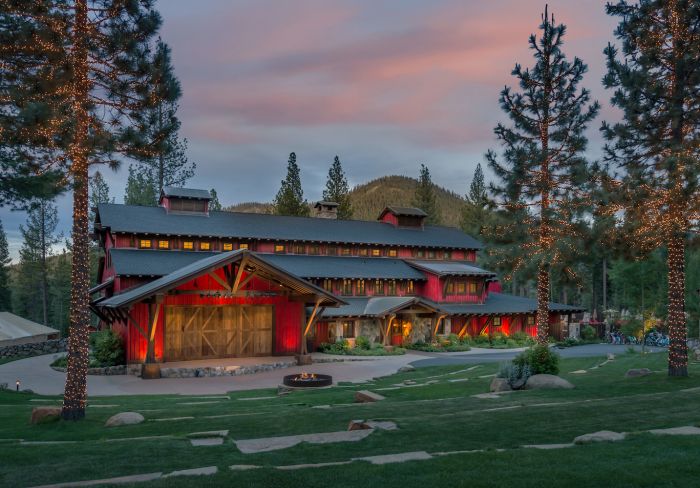 Martis Camp's Family Barn
2)    The Camp Lodge: This is Martis Camp's 50,000 square foot second beating heart. Here you'll find to a convivial bar (with excellent crafted cocktails), the bistro, Martis Perk cafe (don't miss the house made pop tart), an adult's only lap pool, a sumptuous spa with a boutique filled with the latest and greatest fashion labels, and men's and women's locker facilities and lounges where attendants serve tea, coffee, and sweet snacks.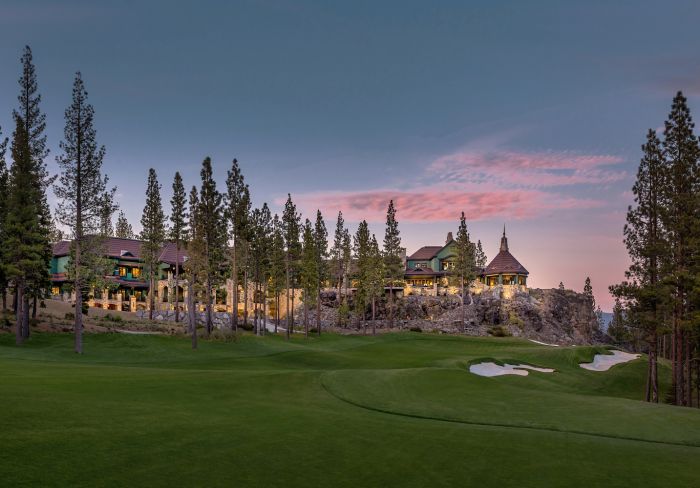 The Camp Lodge at Martis Camp
3)    Ski access: Martis Camp is home to the exclusive "Martis Camp Express" high speed ski lift which whisks residents straight to the black and blue runs at Northstar California Ski Resort. And green run fans are granted exclusive fire road access to Northstar Village, bypassing traffic along State Route 267.
4)    A gorgeous golf course: Tom Fazio was provided pre-home development free reign in designing his course layout, and he strategically utilized the acreage to scenic advantage. The homes, bike trails, parks, and club facilities came later. The pristine 7,751-yard golf course features stunning mountain views.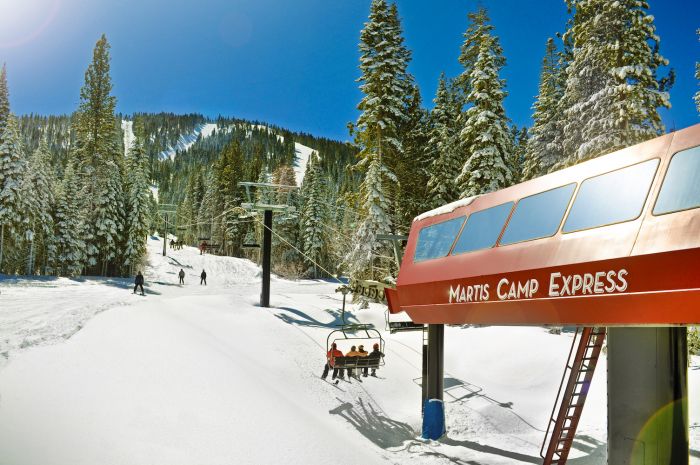 The Martis Camp Express high speed ski lift at Martis Camp
5)    Activity galore: Martis Camp features tennis and pickleball courts, a soccer field, an aerial adventure course, 26 miles of bike trails that invite childlike exploration and adventure, an 18-hole putting park groomed to the same specifications as the main course, a fishing pond stocked with trout, and a variety of small parks furnished with children's play equipment. 
6)    The Beach Shack: No Lake Tahoe region home would be complete without lake access; Martis Camp's access comes in the form of the Beach Shack, where the term shack is used very loosely. This small, private lakefront estate features chaise lounges, water sports equipment, a proprietary food truck, bar, valet parking, and ultra-personalized service—a hallmark of the entire Martis Camp community.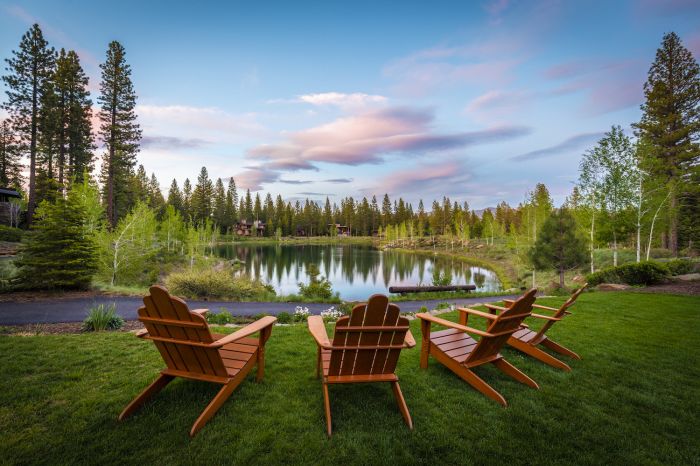 Martis Camp's trout-stocked fishing lake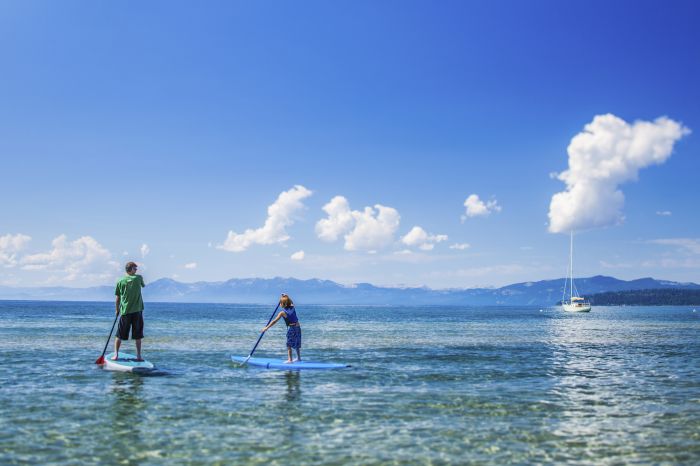 Martis Camp's Beach Shack is a lakefront gem
7)    The Lost Library: This charming, fireplace-lit cabin in the woods is filled with a full library of tomes for every age. You'll also find games, a selection of newspapers, a coffee maker, and a large vitrine of M&M's for the taking. It's a special place, quiet and cozy.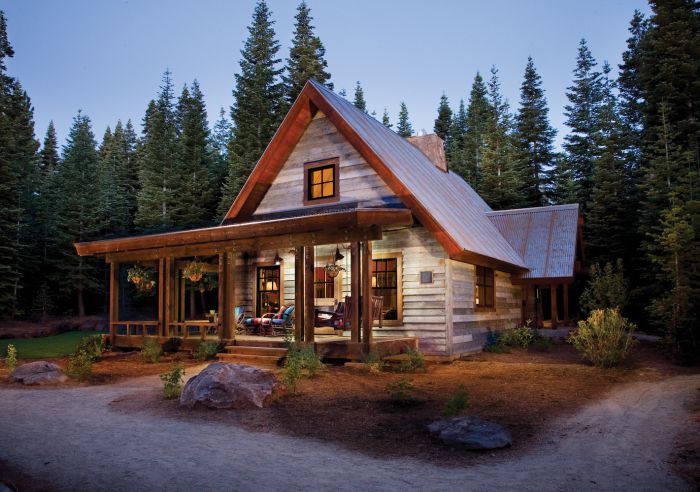 Martis Camp's Lost Library is a cozy spot for reading and games
8)    The homes: The gated, 2,177-acre Martis Camp community features 671 homes on lots ranging in size from 1/3 of an acre to 4 acres. "Cookie cutter" is a non-existent term here; every home is custom-designed within a broad spectrum of architectural guidelines. Styles range from timbered craftsman to glass-walled contemporary, with golf course, forest, or mountain views.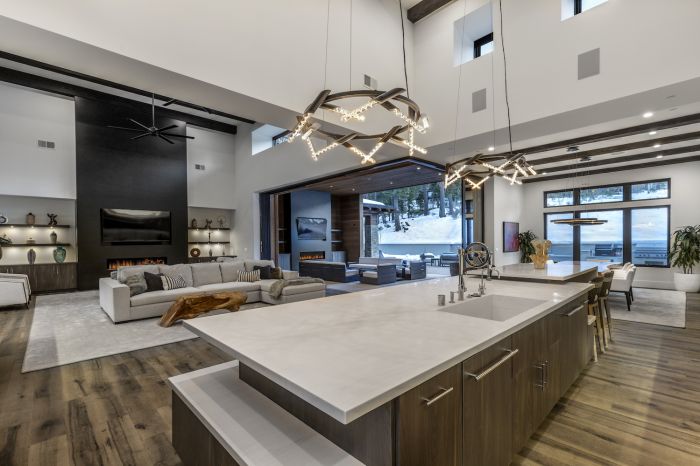 Martis Camp's 9505 Dunsmuir Way
9)    The staff: Many Martis Camp employees are considered family by residents who have come to know the team well through the years. Friendly, accommodating, and always at service, they are integral to the magic that is Martis Camp. 
Take a peek at current Martis Camp home availability here.
Photos courtesy of Martis Camp