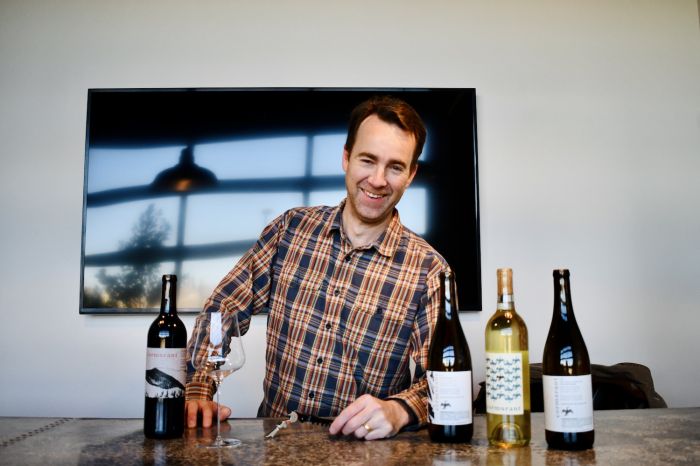 Winemaker Charlie Gilmore of Cormorant Cellars
Winemaker Charlie Gilmore's guiding principle is that simplicity makes the best wines. He put that philosophy to the test when he founded Cormorant Cellars in 2018, creating a small collection of unfined, unfiltered, Old World style wines from certified organic grapes grown in Sonoma, Monterey, and the Santa Cruz Mountains. 
Cormorant wines are 100% vineyard sourced and grown without synthetic pesticides or synthetic fertilizers. While Gilmore is hands-on in the winery, he stays out of the way of the wine, using only ambient yeast from the vineyard, an absolute minimum of sulphites, minimal manipulation by pumps or machinery and no freezing. The resulting wines—Sauvignon Blanc, Chardonnay, a Grenache Blanc/Marsanne blend and a new red blend of Merlot, Cabernet Sauvignon and Petit Verdot—show clarity and purpose, with bright, intentional acidity and a stylistic profile of California wines of decades past.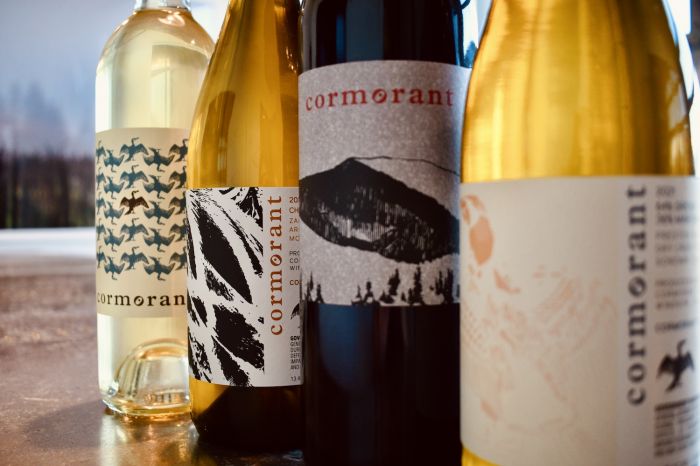 Cormorant Cellars varietals
When it came to naming his solo winemaking project, Gilmore thought back to his childhood family trips to Monterey where he and his dad spent hours watching and photographing the coast's iconic, freewheeling cormorants. That memory of happy times in California's fresh coastal breezes made the decision easy.
Born in Sacramento, California, Gilmore knew one thing for certain when he started to think about a career. Attending UC Davis as an undeclared major, he recalls, "I didn't know what I did want, but I knew for sure that I did not want to be stuck behind a desk in fluorescent lighting. And I knew I wanted to make something tactile, something physically real, not provide services." Gilmore ventured into an "Intro to Grape Growing" class which piqued his interest, and he graduated with a degree in Viticulture and Enology.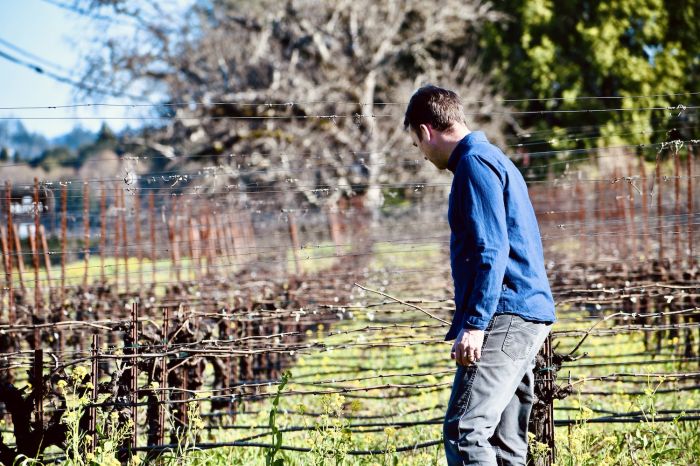 Charlie Gilmore checks his grapevines
Between 1999 and 2004, he worked in a variety of roles with a wide range of wineries: Artesa, Rosenblum, Gundlach Bundschu, St. Hallet (Barossa, Australia) and Caves du Cazaubon (South of France). "I wanted to see a vast array of different takes on winemaking and business profiles that are totally different," said Gilmore, who lives in Santa Rosa with his wife and daughter. "I wanted to experience different wines made in different styles and presented to the customer in totally different ways. That education in the work world was worth so much."  
In 2004, he joined Fetzer where he remained for 12 years overseeing all of the white winemaking and as lead winemaker for the Fetzer brand. In the last four of those years, he oversaw the red wines as well, most notably Jekel Vineyards.
But he always wanted to make his own wines, especially Sauvignon Blanc, and in 2018 his chance arrived. "It took me 18 years but the timing was good, and some excellent fruit was made available from a friend who also had space in the back of his winery,' said Gilmore. 'It all starts with great fruit from a great site. Then I use mainly seven-year-old French barrels and some stainless drums to make my white wines. Once the juice is in the barrels and drums, we use a minimum of machinery and do not freeze the wines. My winemaking is designed to stay out of the way of the wine."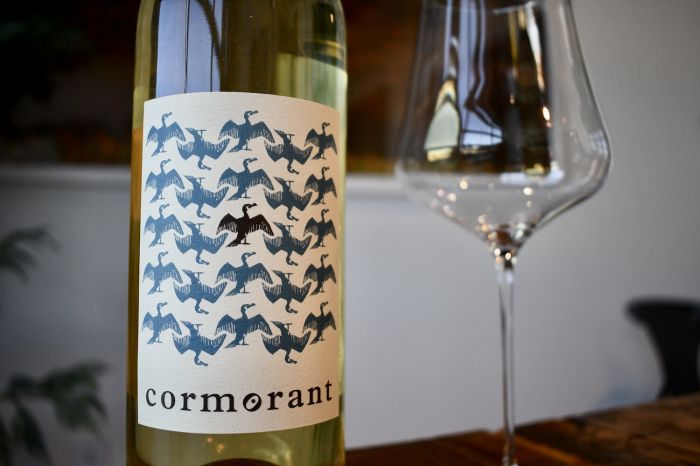 Cormorant Cellars' celebrated Sauvignon Blanc
For Gilmore, Cormorant Cellars is everything he hoped for. "It's about ownership: if it's good it's my success and if it's bad it's my fault," said Gilmore. "This is exactly where I want to be." 
Tastings of Cormorant Cellars wines with Charlie Gilmore are available by appointment at Grand Cru Custom Crush, located at 1200 American Way in Windsor, CA. To book an appointment call (707) 836-3730. 
Cormorant Cellars wines are available at select retail in California, Texas, Arkansas and Quebec and via the website here.
Photos by Alison Handbury