Photo by Drew Jemmett via Unsplash
The weather is cooling, and fireplaces are set to roar. Just as lofty throw blankets and twinkle lights are part of the fall and winter zeitgeist, so too is a warm cup of tea. A cup of tea enjoyed hearthside, or while reading a New York Times bestselling novel, or while communing with friends, is a calming force. Proper preparation—boiling the water, steeping just long enough, and pouring into either an earthenware mug or porcelain teacup—makes for a soothing ritual. There is no question that tea is more than merely a beverage. It's an experience—a luxurious art form that encourages mindfulness and self-care.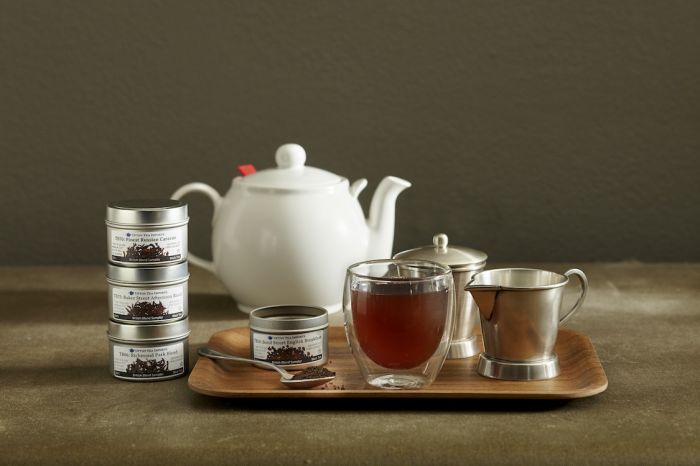 An Upton loose leaf tea ritual soothes and calms
Committed to delivering such an exceptional tea experience is Upton Tea Imports which curates a diverse catalog of more than 400 unique teas sourced from around the globe, including exclusive first flushes such as Gen-Mai Cha, Mission Hill Estate First Flush Darjeeling, and Jasmine Dragon Phoenix Pearl Organic. Historically, Americans have struggled to access the high-quality tea and expert guidance commonly found in Europe and Asia. Yet, Upton Tea Imports is making premium loose leaf tea a traditional experience accessible to everyone. 
Upton Tea Imports has introduced people to high-quality tea for nearly 35 years. Since its inception, Upton has earned the highest levels of recognition and respect from knowledgeable tea lovers across the continent and has become the national expert on loose-leaf teas. They not only source the highest quality of luxurious teas from green to matcha to smoked black teas and Pu-erh, their experts can also offer tea-lovers a deeply enriching learning experience.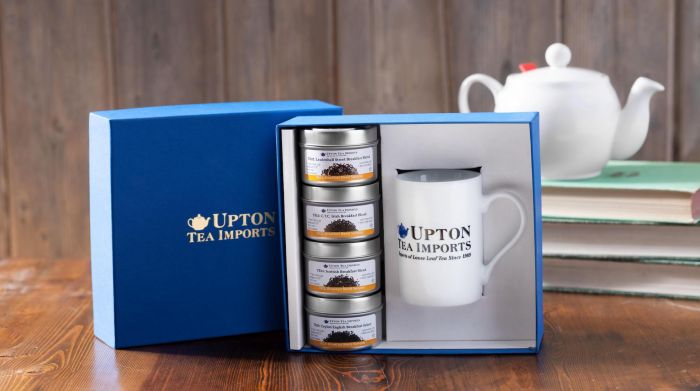 Upton Tea Imports is a luxury good that celebrates life's finest moments
Beyond delightful taste, tea embodies a rich cultural heritage. Fine tea is a luxury good that awakens the senses, honors tradition, and celebrates life's finest moments. From the intricate tea ceremonies of Japan to the opulent traditions of an English afternoon tea, each sip connects the imbiber to elegance and refinement. In a world that sometimes rushes past the beauty in the everyday, tea invites us to pause, savor, and appreciate. Whether you prefer the briskness of black tea, the floral elegance of green tea, or the calming embrace of herbal infusions, each sip represents the luxury of being present, of taking a moment just for yourself. With its rich history and diverse flavors, Upton Tea Imports is your source for one of life's simplest luxuries. 
Photos courtesy of Upton Tea Imports, except where noted