A historic mansion in New England has recently been sold for an astonishing $138.83 million, setting a new record in Connecticut for the most expensive residential property sale ever. This remarkable estate, known as Copper Beech Farm, is an architectural gem that dates back to 1898. It boasts a grand main house spanning 13,519 square feet, featuring eight bedrooms, eight baths, elegant oak paneling, plaster friezes, multiple fireplaces, and soaring 12-foot ceilings. The mansion is situated on the largest waterfront parcel in Greenwich, Connecticut, standing proudly 40 feet above the mean high-water mark on a private peninsula that stretches over 50 acres. With almost a mile of frontage, the property offers breathtaking vistas of Long Island Sound.
Approaching this majestic residence, visitors are greeted by an impressive 1,800-foot entry drive adorned with a stately allée of trees and cobblestone gutters. Expansive rolling lawns, lush walled gardens, an apple orchard, and two private beaches contribute to the estate's idyllic charm. A luxurious pool, a grass tennis court, and other top-tier amenities complement the surroundings.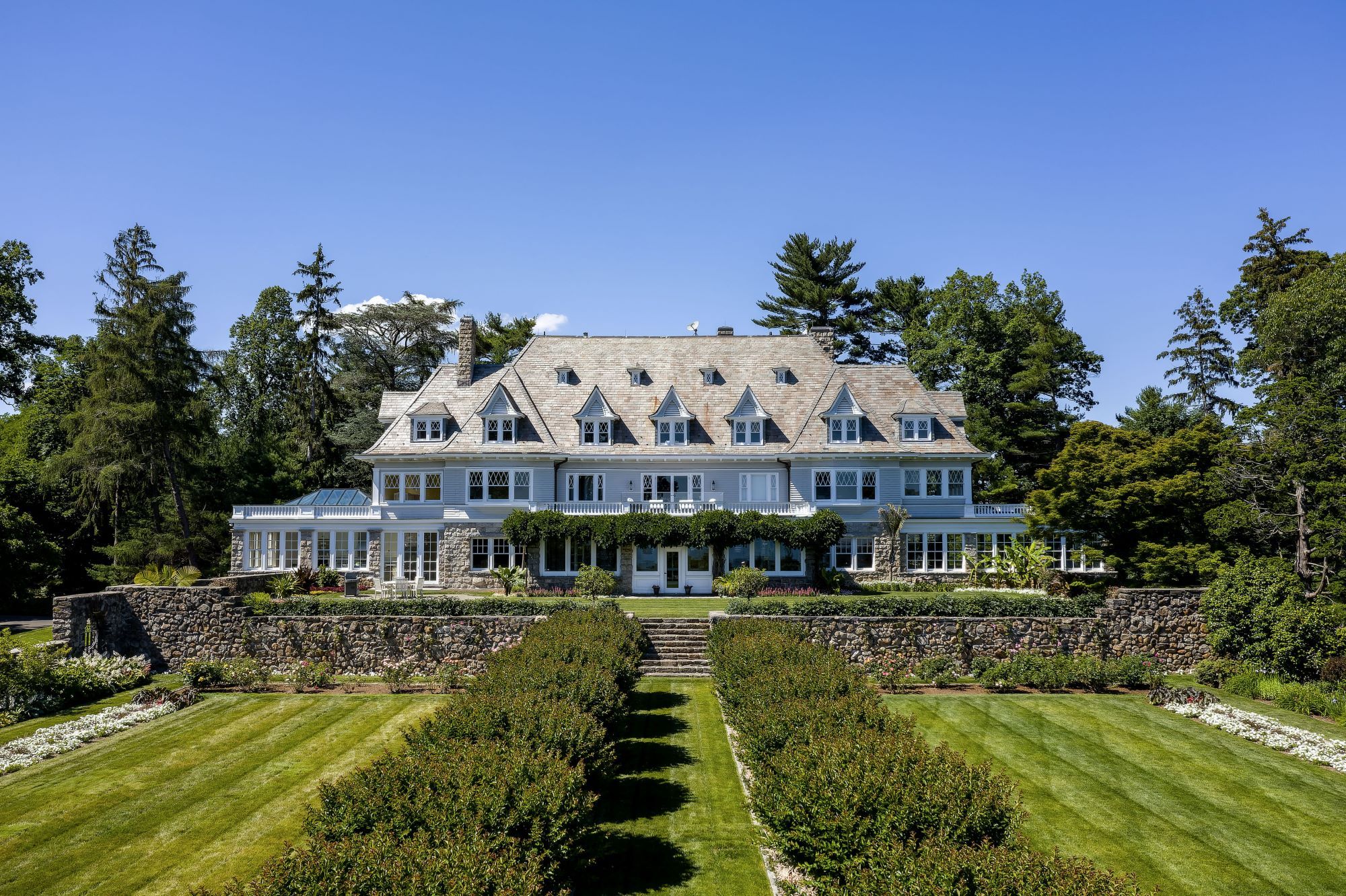 Copper Beech Farm has a rich history, having been originally acquired by George Lauder, the cousin and financial advisor of the renowned Andrew Carnegie, for his retirement. After George Lauder's passing, the estate was passed down to his daughter, Harriet Lauder Greenway, and her husband, Dr. James Cowan Greenway. In 1982, the property was privately purchased by timber tycoon John Rudey.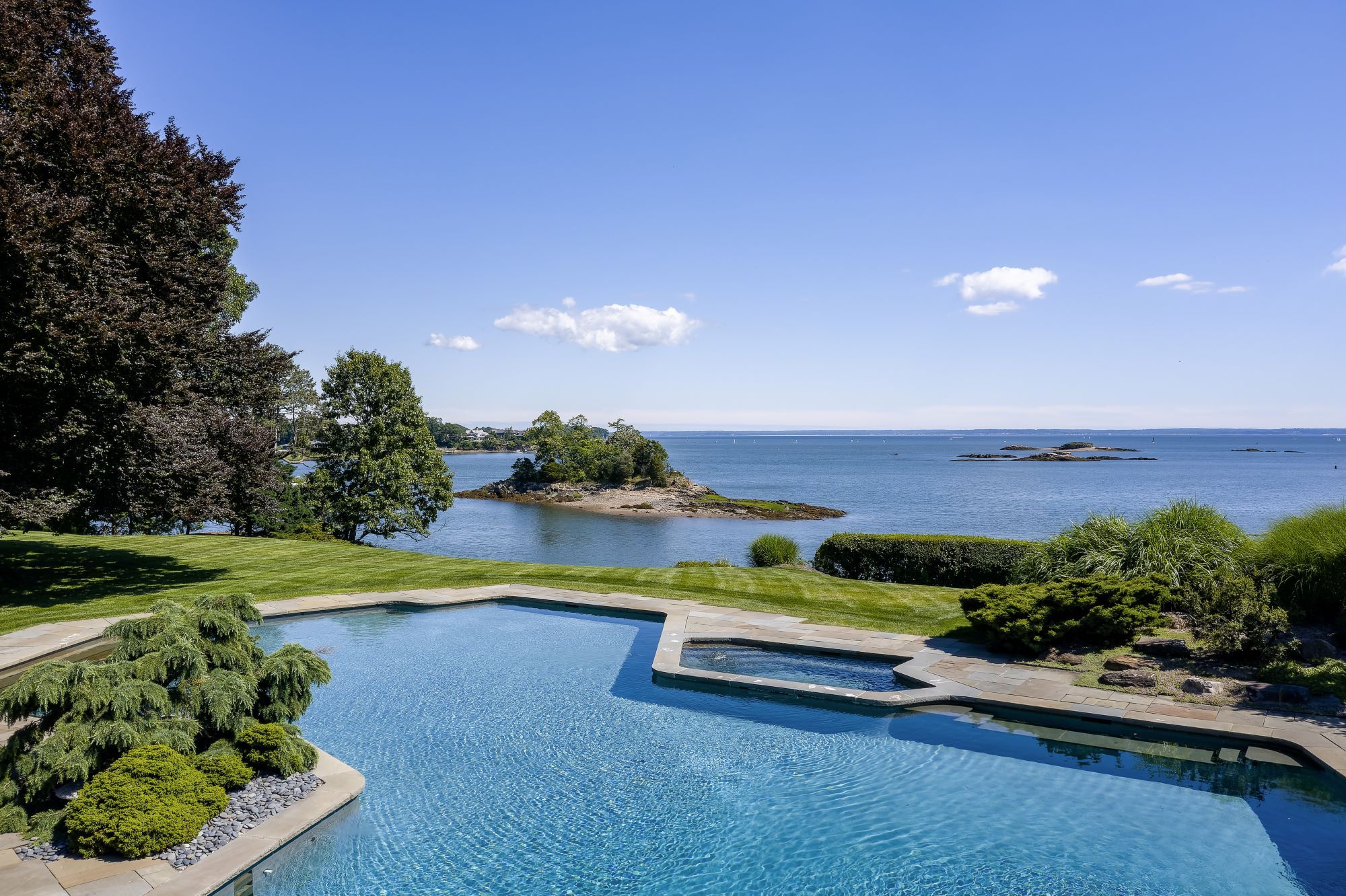 The impressive sale of Copper Beech Farm was facilitated by the collaboration of renowned real estate professionals Leslie McElwreath and Joseph Barbieri from Sotheby's International Realty – Greenwich Brokerage, along with Nikki Field from Sotheby's International Realty – East Side Manhattan Brokerage. The property was initially listed for $150 million, making this record-breaking sale a remarkable achievement in the luxury real estate market. Source: TopTenRealEstateDeals.com
(Photo credit: Daniel Milstein for Sotheby's International Realty)