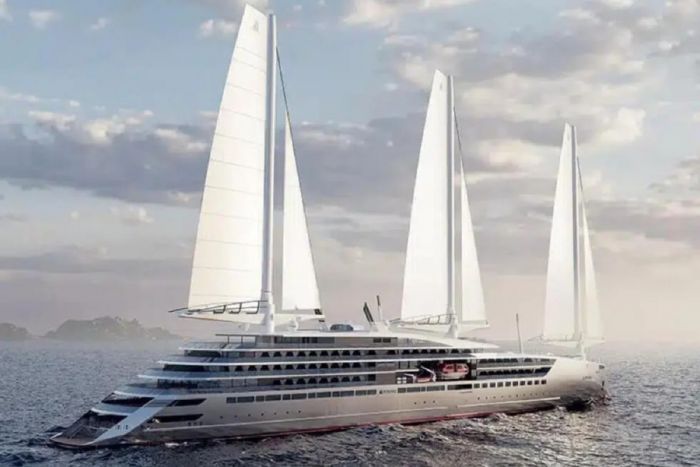 Images courtesy of Ponant

From JustLuxe Content Partner MensGear
For those who are still skeptical about the adoption of sustainable systems across various industries, automotive companies are no longer the only ones with emission-free platforms in development.
We're beginning to see more shipyards exploring eco-friendly energy sources for their future projects. The latest concept – dubbed the Swap2Zero initiative – is presented by Ponant.
Most of the vessels with green credentials we've featured so far cater to clients who want to be one of the few to own a yacht that boasts little to no carbon footprint.
As it stands right now, the most popular proposals typically involve solar panels. However, the current efficiency of modern photovoltaic technology imposes some limitations.
Meanwhile, the French cruise company hopes to join others in a bid to keep the seas and air clean.
For example, Explora Journeys shared plans to use liquid hydrogen for their fleet by 2028, while the Hurtigruten group envisions an all-electric passenger ship by 2030. The Swap2Zero, on the other hand, leverages both solar and wind energy to navigate the seas.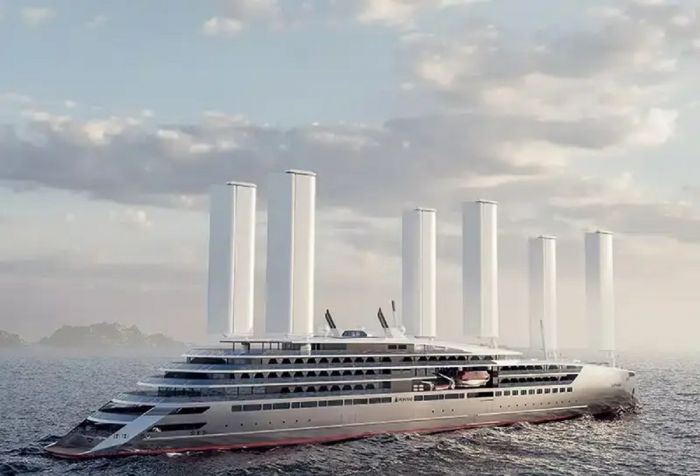 Ponant and Stirling Design International are forming a partnership along with other big names in the industry to transform how we travel by sea. Their target is to launch a Swap2Zero cruise liner before 2030.
The concept on show spans 594 feet and could be outfitted with Ayro's Oceanwings or a Solid Sail configuration to generate approximately 50% of its propulsion.
Additional power will come from the sun as the Swap2Zero vessel uses over 10,000 square feet of solar panels. According to Ponant, the hotel load will be supplied by a high-temperature hydrogen fuel cell system.
Another hydrogen fuel cell – a low-temperature unit – provides additional propulsion. Aside from regular passengers, researchers will be on board as well to conduct experiments on sustainability.
More From MensGear: