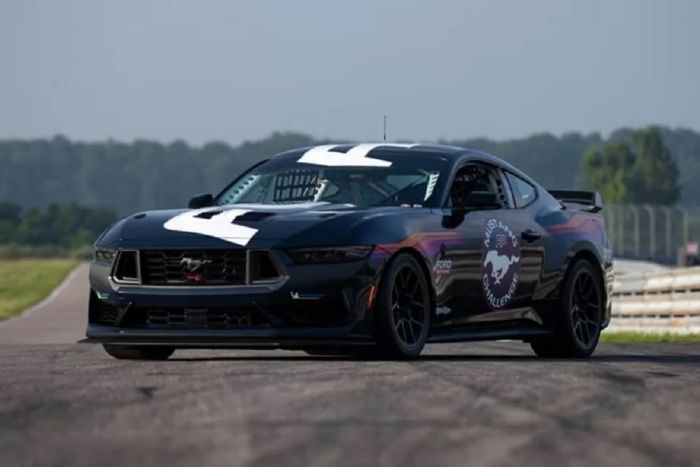 Images courtesy of Ford

From JustLuxe Content Partner MensGear
At the recently wrapped up Goodwood Festival of Speed 2023, Ford debuted the Mustang Mach-E Rally.
Although details were still under wraps, the performance-tuned EV compact crossover wowed onlookers when it competed in the Hillclimb event. It looks like the American carmaker is now cooking up something for upcoming motorsports events. Meet the Mustang Dark Horse R.
Exotic supercars and hypercars have hogged the spotlight when it comes to track-only variants for too long.
Now, it's the Blue Oval's turn to showcase a machine engineered to push the galloping horse emblem beyond that of the commercial version's flagship trim. With so many automotive journalists now testing the street-legal build, feedback has been generally positive.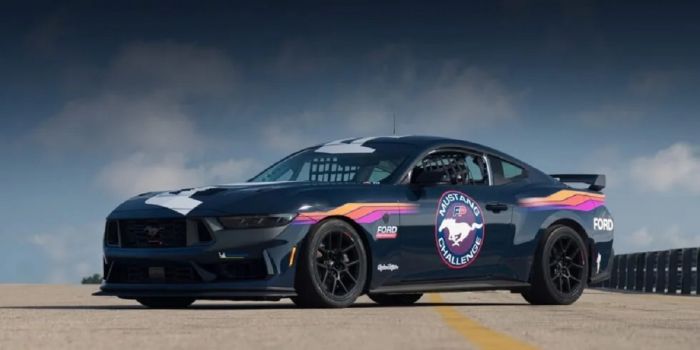 Carrying a $146,595 price tag makes it slightly prohibitive for your average pony car enthusiast. However, those who have plans to regularly have fun on the tracks will want to reserve their units soon.
According to Ford, the Mustang Dark Horse R will see action in several International Motor Sport Association (IMSA) sanctioned races.
Dubbed the "Mustang Challenge," it will see only several Mustang Dark Horse Rs racing against one another. At the heart of this muscle car is a 500-horsepower 5.0-liter Coyote V8 mated to a six-speed Tremec manual gearbox.
Ford also notes that a Torsen limited-slip differential is also part of the package in addition to its 3.73 final-drive ratio.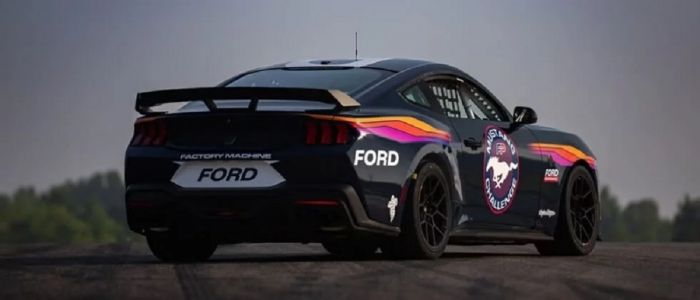 To get it ready for the circuit, weight savings need to be accounted for. Hence, out goes anything unnecessary as Ford Performance installs one
Recaro FIA racing seat, a racing harness, a quick-release steering wheel, and other crucial safety systems. Of course, the upgrades also apply to everything else to ensure the Mustang Dark Horse R delivers an exhilarating experience.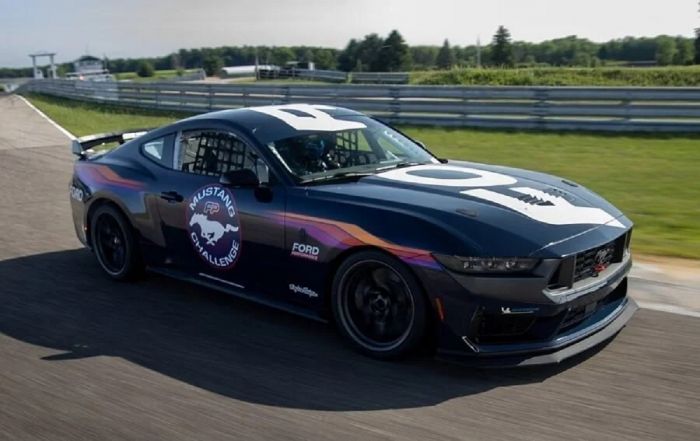 More From MensGear: