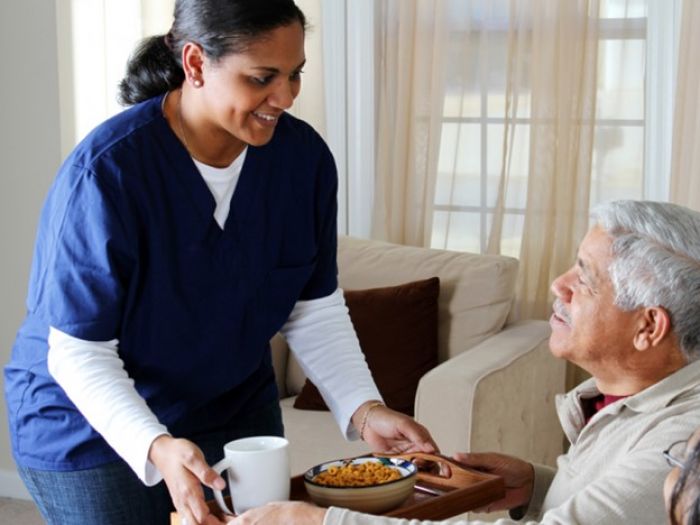 The home care and assisted living facility industries are essential components of eldercare. However, when people are faced with the prospect of entrusting their elderly loved ones to unfamiliar caregivers they are often confronted with profound fears and anxieties about safety and costs. Tales of horror stories and negative experiences only serve to intensify these concerns. Additionally, the financial implications associated with professional care can be daunting, as the costs involved in hiring caregivers or considering nursing homes can place significant strain on families' resources. These apprehensions and financial burdens necessitate innovative solutions and a careful balancing act between providing quality care and addressing the anxieties of families seeking reliable and affordable home care options.
In the post-covid era where personalized care for the elderly and disabled is increasingly sought after, the home care industry assumes a crucial role.  As the home care sector navigates these new demands, companies that can swiftly adapt to this new landscape while addressing the mounting apprehensions of families and the financial impact of care expenses are helping distressed family members find the right care for their loved ones.
Pleet Home Care CDPAP is aware of the concerns surrounding entrusting elderly or disabled family members to strangers regardless of how well-recommended they come. Pleet Home Care CDPAP offers innovative solutions that allow families to meet their loved ones' needs themselves, while still receiving the necessary support and compensation. Catering to Buffalo, NY, and its surrounding areas, Pleet Home Care CDPAP is dedicated to delivering reliable and professional home care services for seniors and individuals with disabilities.
Pleet Home Care CDPAP offers an industry-leading range of services, ideal for elderly patients and families at every stage of their journeys.
Comprehensive and Personalized In-Home Care:
For individuals in need of round-the-clock care, Pleet Home Care CDPAP offers 24/7 in-home care services. Highly trained caregivers are dispatched directly to clients' homes, providing personalized attention and support. Whether it involves improving mobility, facilitating exercise and strength-building, managing nutritional restrictions, ensuring medication adherence, hygiene assistance, running errands, providing emotional support, house cleaning, transportation to medical appointments, medication reminders, or other tasks directed by the patient, Pleet Home Care CDPAP's caregivers are equipped to address diverse needs. By tailoring their services to meet the specific requirements of each client, they create a comfortable and nurturing environment.
Empowering Families through Knowledge and Assistance:
Pleet Home Care CDPAP aims to empower families by equipping them with the knowledge and assistance required to provide comprehensive home care, eliminating the need for nursing homes or hired nurses. This process ensures that the family remains in charge of important health decisions while receiving the support of trusted professionals. They guide residents of Buffalo, NY, and nearby areas through the process and paperwork, ensuring that families can receive compensation while providing essential home health care. This unique approach not only promotes a sense of control but also fosters stronger bonds between caregivers and their loved ones. Additionally, this infrastructure provides the necessary financial security for families to take care of their loved ones and stay close to them. Caregivers can be family members such as sons, daughters, grandchildren, or even close family friends—anyone the patient deems appropriate.
Qualifications and Duties of Caregivers:
To qualify for CDPAP, individuals must meet Medicaid eligibility requirements and require home care, personal care, or skilled nursing services. The consumer or their designated representative should be capable of directing the care as per the program's requirements. Caregivers employed under CDPAP do not need formal training, licenses, or certificates.
Conclusion:
Pleet Home Care CDPAP revolutionizes the way modern society approaches senior care by emphasizing family empowerment and high-quality, modern services. By providing families with the necessary knowledge and assistance to care for their loved ones, Pleet Home Care CDPAP facilitates a comprehensive experience that ensures patients receive the attention and support they deserve from the comfort and familiarity of their own homes. Through their 24/7 in-home care services and the innovative Consumer Directed Personal Assistance Program (CDPAP), Pleet Home Care CDPAP embraces a personalized approach to senior care, further empowering families to maintain control over their loved ones' health and choose trusted caregivers. To learn more about the innovative services at Pleet Home Care CDPAP and see if you qualify, check out their website here.