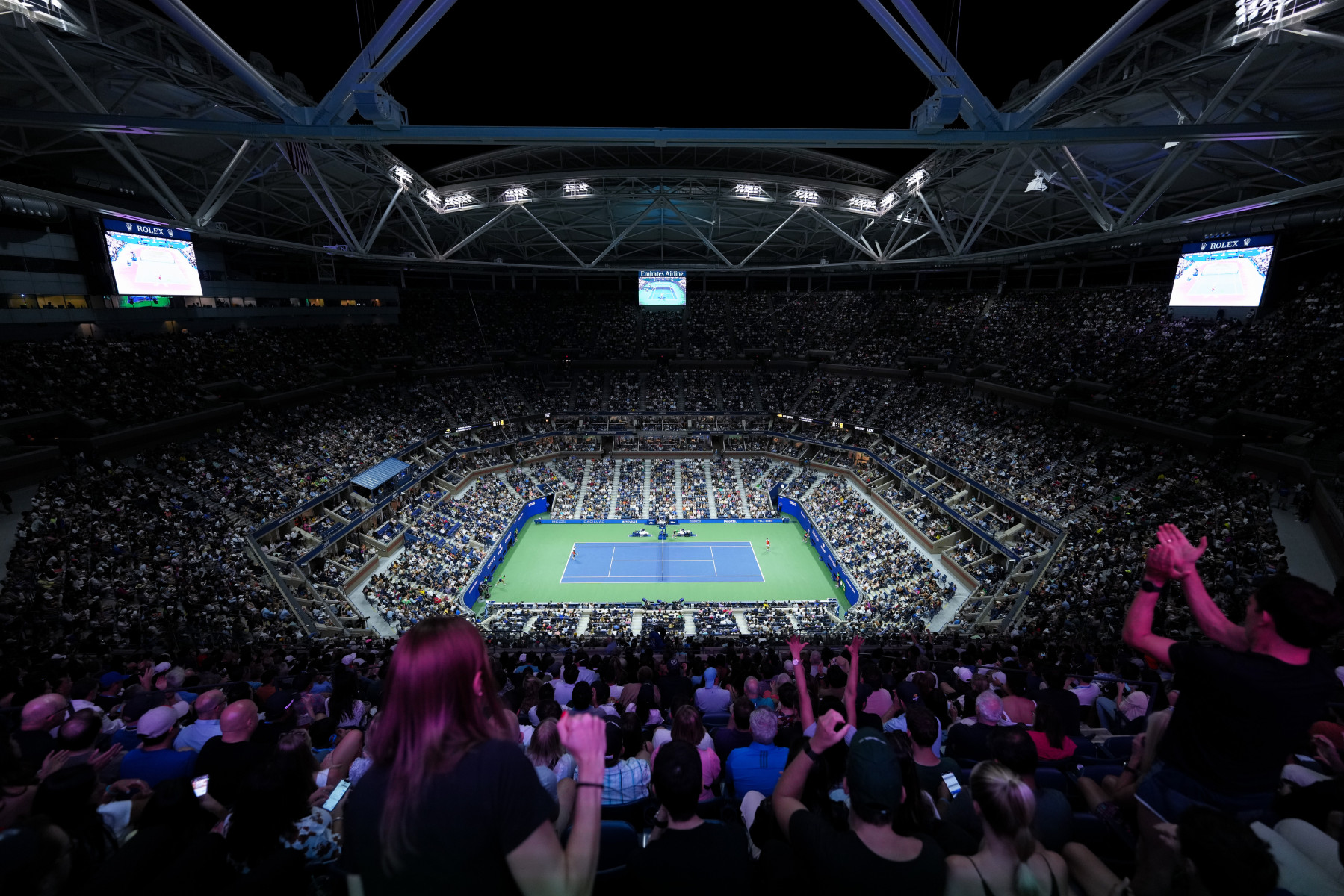 Emirates
As one of the most quintessential New York events, the U.S. Open, along with New York Fashion Week helps usher the city known as the global media, travel, fashion, and sporting capital into the Fall. This year, while late summer temps were blazing higher than usual in the City That Never Sleeps one thing remained the same…Emirates Airline partnering with the U.S. Open.
Essa Sulaiman Ahmad, Emirates' Divisional Vice President for USA and Canada was happy to do a Q&A to discuss the Emirates partnership with the U.S. Open, as well as hit on the airline's current status, and some of his favorite Emirates destinations. 
Emirates sponsors and partners with many sporting projects…why is it important for Emirates to partner with the US Open every year? 
"Emirates has proudly supported the U.S. Open for 12 consecutive years, born out of our commitment to connect people around the globe through a shared passion for sports. As part of our "Fly Better" promise, we continuously strive to delight our customers with a premium experience that is second to none, both inflight and at the tournament. Each year we look forward to being part of the excitement and reaching tennis enthusiasts in the U.S. and around the world, " Ahmad says.
Ahmad continues when asked about how fans can engage when on the ground at the Open or flying. "As Official Airline partner of the U.S. Open, Emirates is ensuring that tennis fans will remain close to the game, anytime and anywhere. At the tennis event, Emirates delivers a full array of activities to engage with tennis fans heading to the Arthur Ashe Stadium to experience the live action, while passengers onboard our flights, for the duration of the tournament, can tune into Live TV to never miss a match," he says.
What's new from Emirates in regards to class, service, safety and health? Plus what's new on the menu? And does the airline have any new destinations you'd like to discuss?
"We recently launched a Premium Economy option, which offers a higher level of comfort and relaxation from New York's JFK, Los Angeles, San Francisco and Houston to Emirates' hub in Dubai," Ahmad states.
For First and Business Class flyers, Emirates recently unveiled a new collection of stylish Bulgari amenity kits for the Autumn/Winter season. The range features new color palettes and new fragrances, along with a keepsake mirror, and a myriad of amenities for passenger comfort. 
As far as new destinations, Ahmad says, "The latest destination to join Emirates' network is Montreal, becoming our second gateway into Canada after Toronto. This brings the airline's North American network to 14 destinations and a total of 18 across the Americas, in our more than 130 destination-strong global network."
Outside of their partnership with the U.S. Open, Ahmad discusses how their partnerships with other airlines help their passengers travel further with ease. "Through our codeshare partnerships with United and Air Canada, Emirates customers have access to hundreds of additional destinations in the Americas and can fly on a single ticket. From September 14 our codeshare partnership with United will extend to flights to eight new and exciting destinations in Mexico including Cancun and Cozumel, in addition to Mexico City which we also fly to via Barcelona. Our codeshare partnership with Air Canada also recently extended to Montreal. From Toronto and Montreal, Emirates customers have access to additional Canadian points popular with travelers," he says.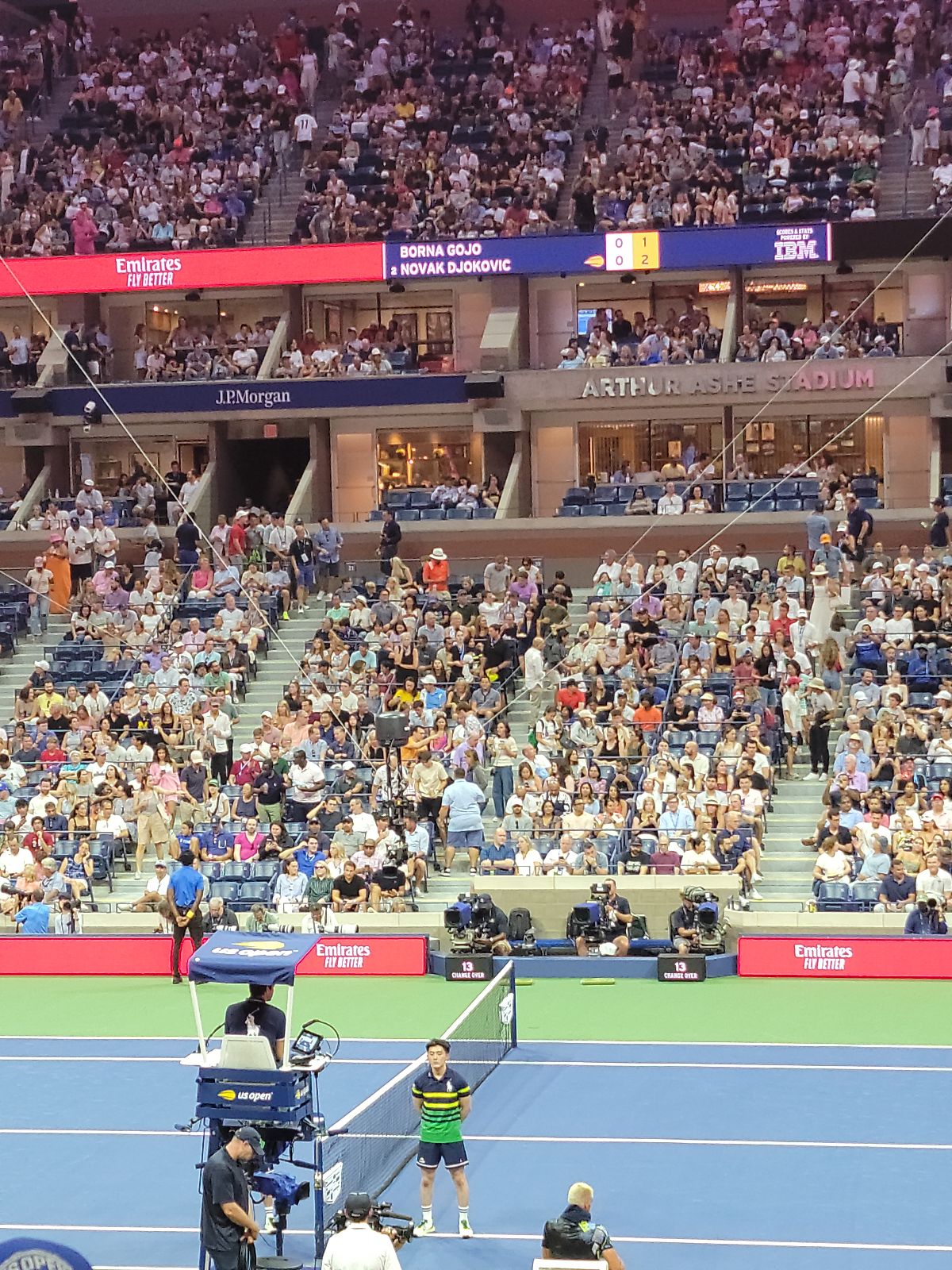 Brandon Kelly – View from Emirates Suite at Arthur Ashe Stadium 
What is your overall favorite Emirates destination? And your favorite destination from New York?
"Apart from being Emirates' hub, Dubai is one of my favorite destinations to travel to! The city's allure stems from its unique blend of modern marvels and cultural richness, creating an unforgettable travel experience," Ahmad muses. When discussing the city of Dubai, Ahmad shows his great affection for the city known for luxe and glam. "Its iconic buildings, like the Burj Khalifa and the impressive Atlantis The Royal – one of Dubai's newest and most luxurious hotels with plenty of penthouse suites, underscore the city's reputation for impressive architecture and setting the standard of luxury. The city boasts luxurious accommodations, world-class shopping, and diverse dining experiences. In fact, Dubai recently unveiled its second MICHELIN Guide, solidifying its reputation as a culinary hotspot," he says. But, to Ahmad, the city is more than just luxury and high-end hotels. It is a cultural hub that invites outdoor adventurers. "Beyond the glitz, Dubai preserves its cultural heritage through attractions like the Dubai Museum and the historic Al Fahidi district. (Also) The warm climate and pristine beaches offer relaxation, while adventure seekers can enjoy desert safaris and water sports," he states. 
Can you describe the Emirates customer?  What do you believe makes a customer return to Emirates and become loyal to the brand?
"The Emirates customer is someone who seeks a premium travel experience marked by luxury, comfort and exceptional service, aligning with their discerning taste. Whether traveling for business or leisure, the Emirates customer values both the journey and the destination," the Emirates DVP says.
"As a global industry leader, both on-ground and in-air, Emirates spares no expense when it comes to elevating passengers' comfort and experience across all classes of travel. Travelers flying with Emirates can enjoy the best experience in the sky, with thoughtful touches like our A380 Onboard Lounge, First Class Shower Spa, dining experience, unmatched wine program, the Champagne and Caviar Experience, premium lounges, and chauffeur service," Ahmad says.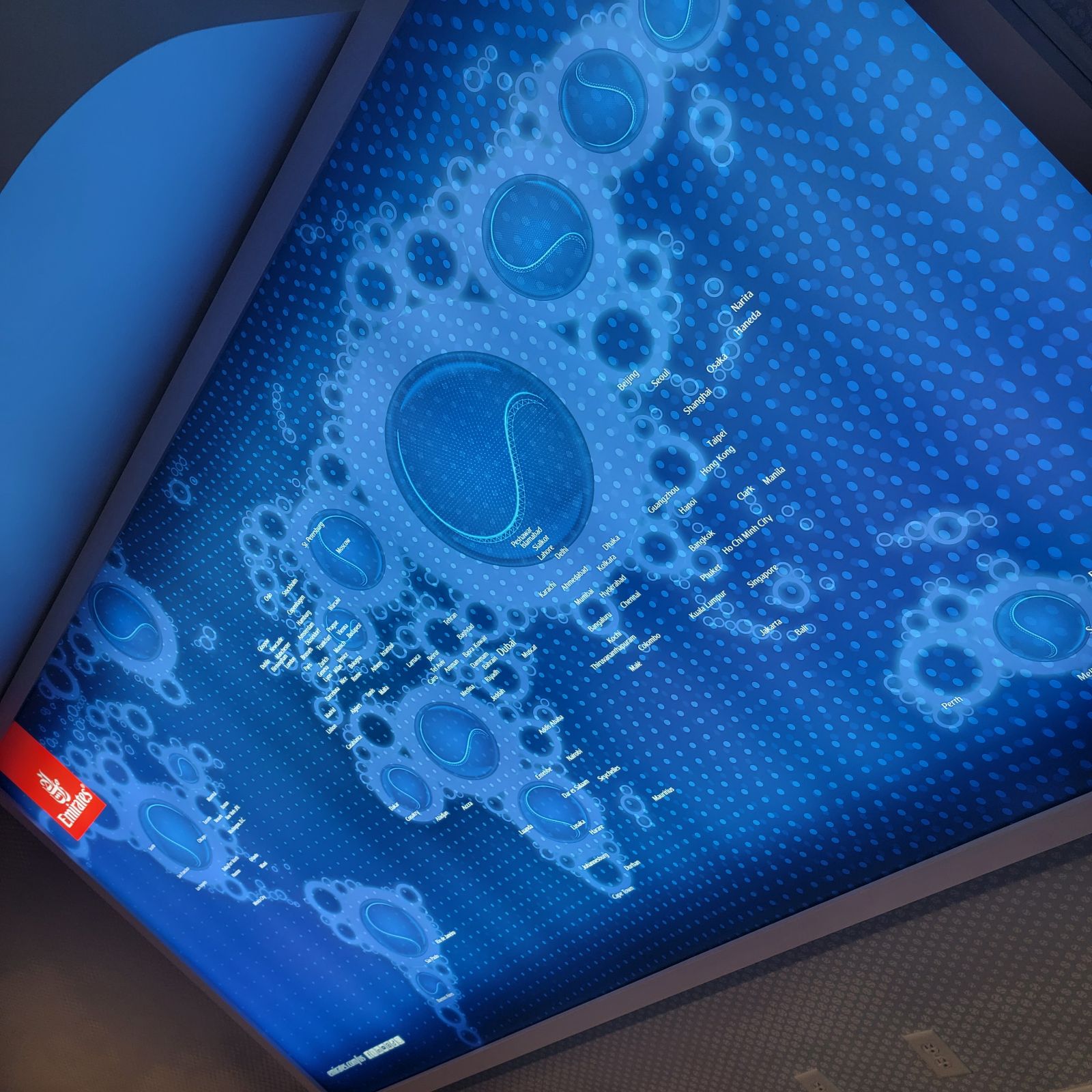 Brandon Kelly – Emirates Suite at Arthur Ashe Stadium
What does Emirates offer them that other airlines may not be able to offer? 
"Emirates' "Fly Better" commitment to delivering a premium experience onboard and on ground, plays a crucial role in cultivating our longstanding relationship with our customers. With exceptional standards for luxury from the moment travelers begin their journey with a chauffeur service, luxurious lounges and complimentary strollers in the Dubai airport to in-flight amenities like the First Class shower spas, onboard bars and more, we provide a once-in-a-lifetime experience with each flight to ensure customers enjoy the journey just as much as the destination," Ahmad states.
To fly and experience Emirates click here