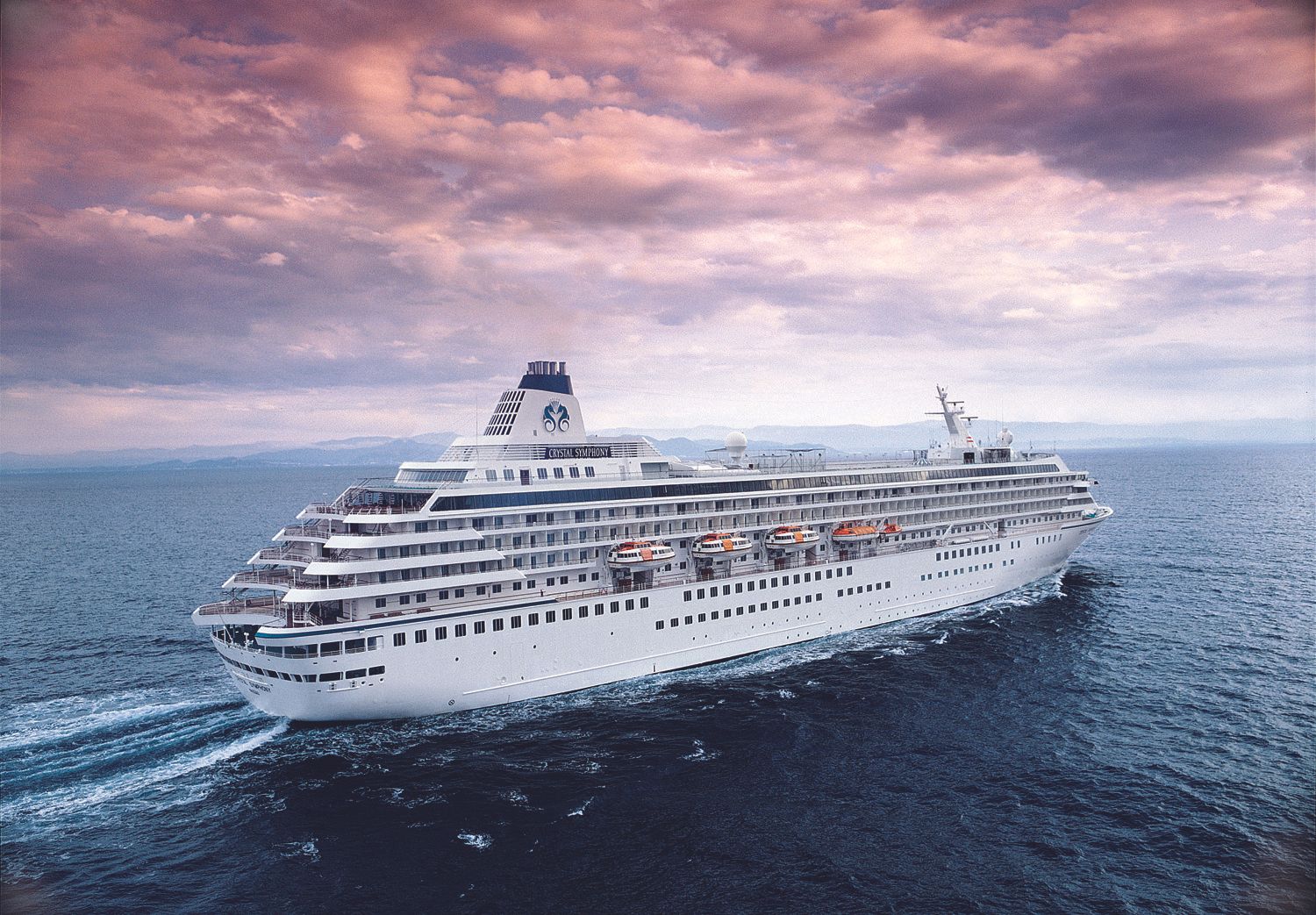 Crystal Symphony
When Abercrombie & Kent Travel Group acquired the beloved Crystal Cruises brand in July 2022, they spent $150 million dollars in renovating Crystal's two favorite vessels – Crystal Serenity and Crystal Symphony.
The cruise line's largest Cyrstal Serenity departed on July 31 from Marseille to Lisbon. From there the ship sailed on to Northern Europe, including Southampton, Ireland and Iceland offering elevated comfort and exceptional service.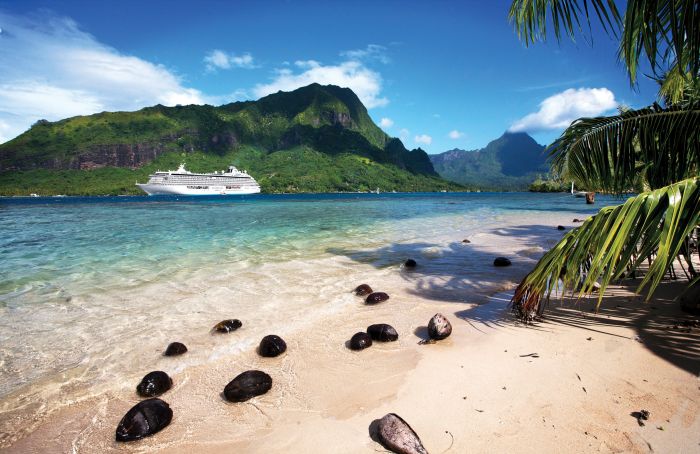 Crystal in Moorea
For over three decades Crystal earned an award-winning reputation for its exceptional voyages. Here is what passengers will receive while on the new and improved Crystal:
SERVICE
Crystal provides one of the industry's leading passenger-to-crew ratios, with nearly one staff member per guest, Crystal Serenity staff members provide unparalleled service throughout the cruise. There are daily inspiration and enrichment opportunities for passengers to enjoy a heightened vacation experience.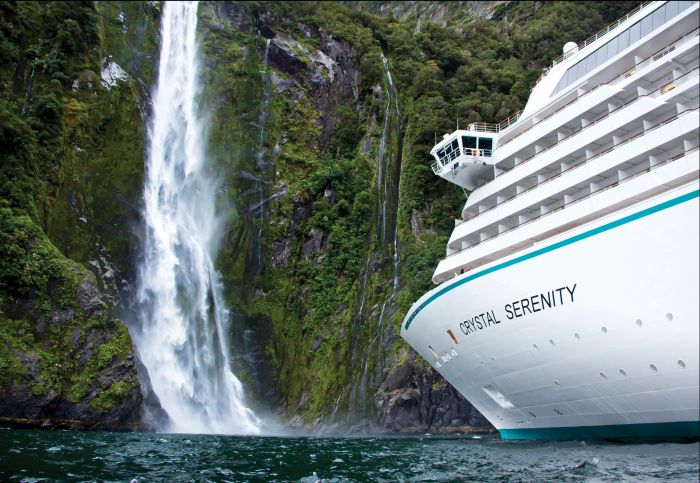 Crystal
ITINERARIES
After her first voyage, other itineraries include The Americas visiting Canada, Cartagena, and Colombia, before beginning on a 2024 World Cruise.
Cruises will start from San Diego or Miami over 125 nights, visiting 29 countries and 62 picturesque destinations and iconic landscapes.
Multiple Dining Venues on Crystal
DINING
Crystal offers 11 distinctive dining options, including 24-hour in-suite dining service. Some of the most favorite venues for culinary delights include Osteria d'Ovidio for authentic Italian show-stopping meals. One complimentary reservation is included for sailings up to 11 days.
Other dining spots include Waterside Restaurant for modern, international cuisine options. The Vintage Room offers a unique gourmet food and wine pairing with an educational twist. It's a dining experience pouring some of the best vintages at sea.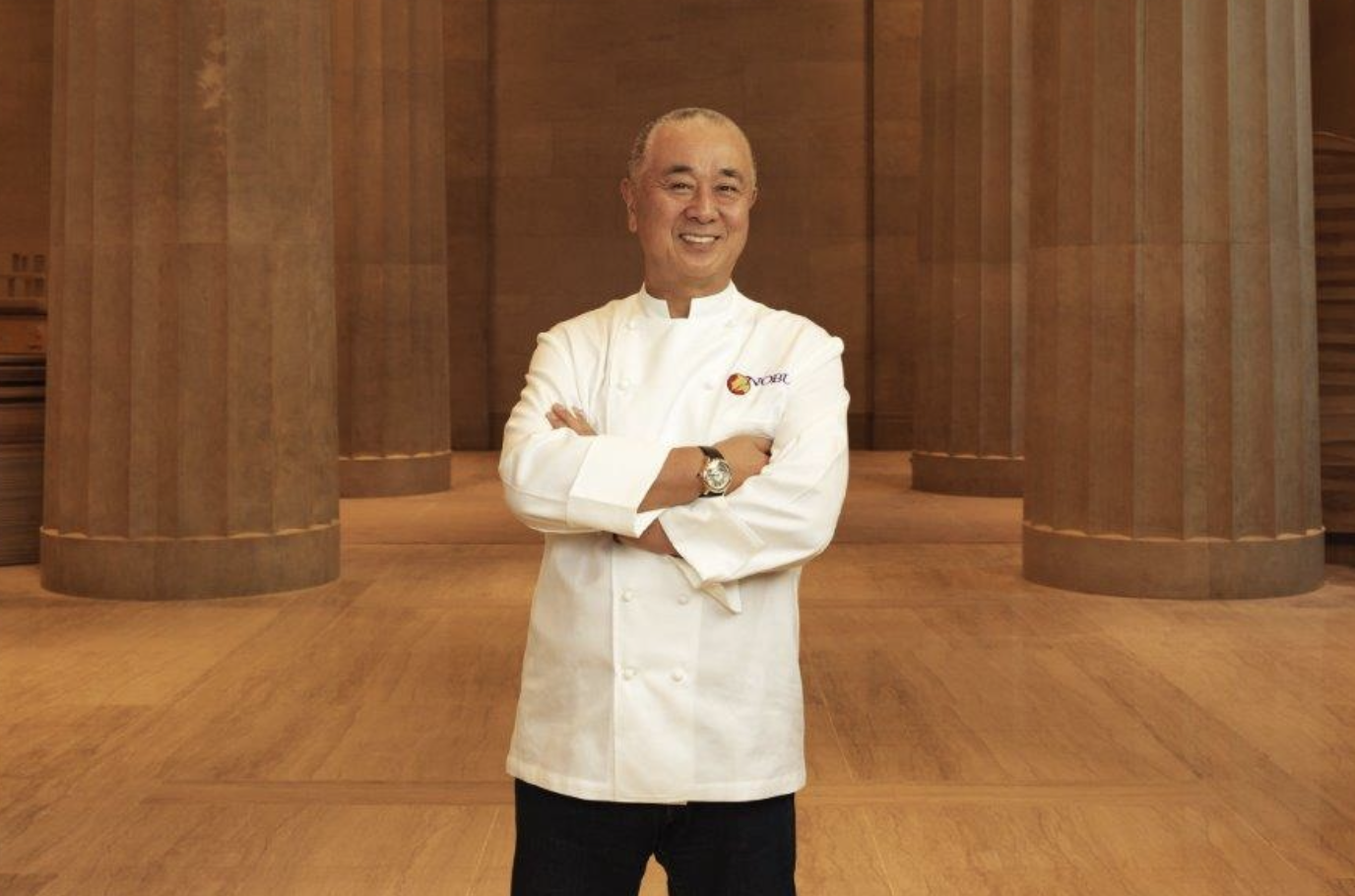 Chef Nobuyki Matusuhisa's on Crystal
Passengers will enjoy the return of legendary Master Chef Nobuyki (Nobu) Matusuhisa's Umi Uma's award-winning innovative Japanese-Peruvian menu.
Passengers receive one complimentary reservation to experience this award-winning chef's creative vision of contemporary cuisine at Nobu.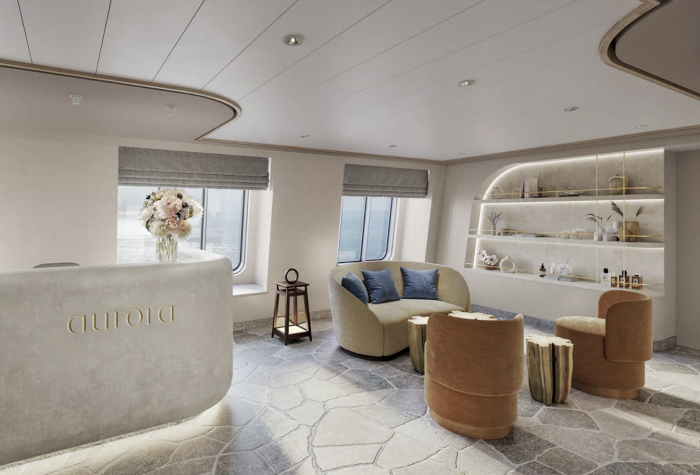 Crystal Aurora Spa
WELLNESS
The new spa concept, Aurora offers one of the most serene wellness destinations at sea. The spa's new design provides light-bright neutral colors, an illuminated fiber optic starlight ceiling, organic materials and a natural salt crystal and silk brushed slate stone.
There are an array of extensive treatments that include signature facials and massage treatments, medi-spa IV healing, and a full-service salon for guests to look and feel their very best.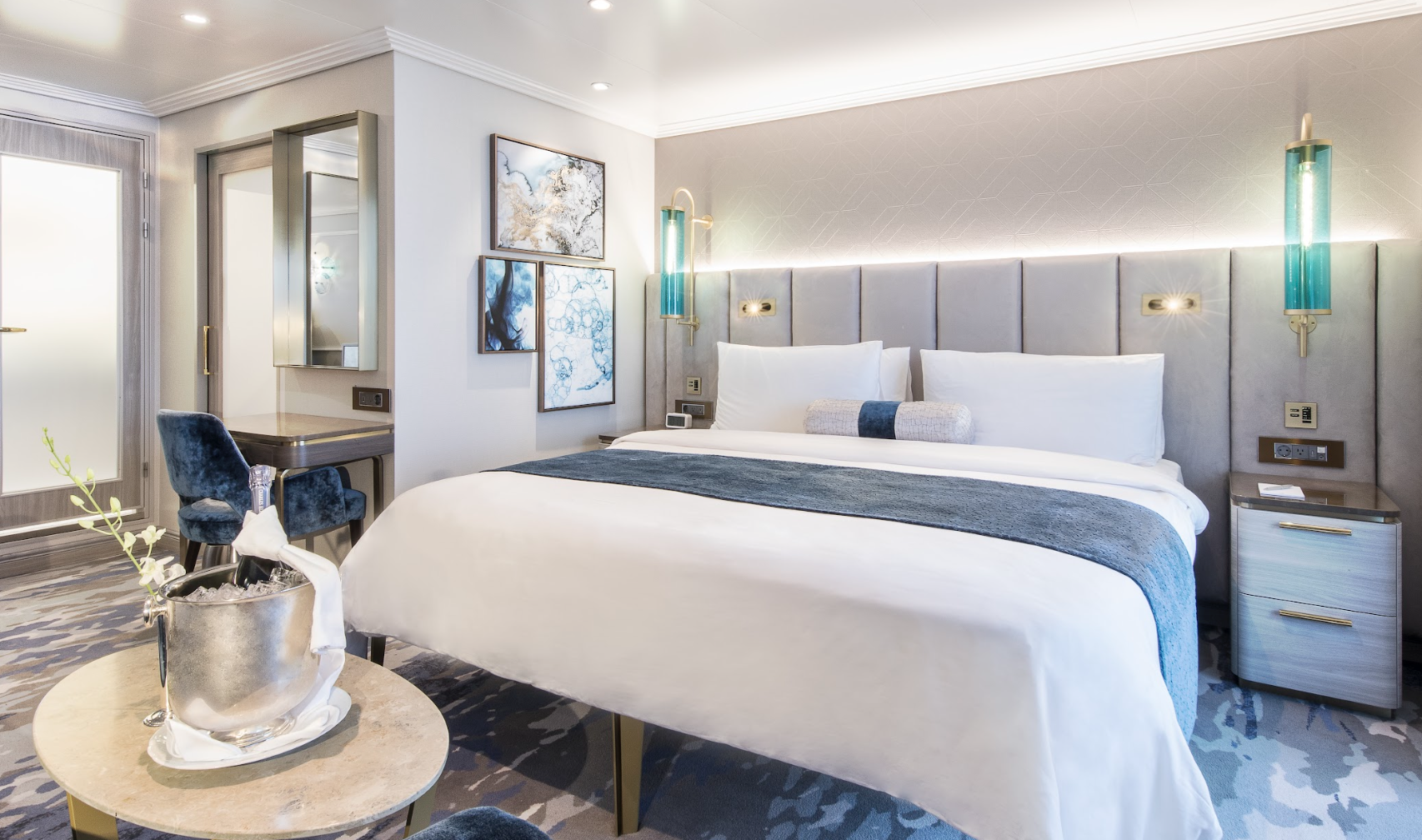 Crystal Aquamarine Veranda Suite
SUITES & GUEST ROOMS
The leading cruise ship architectural firm GEM redesigned select guest rooms and suites on Crystal. As part of the ship's refurbishments, there are two new guest room categories. The Jr. Crystal Penthouse Suite is up to 645 sqft and has 161 sqft veranda. The Crystal Penthouse Suite is 1265 sqft plus 107 sqft of outdoor space.
The new categories increase the availability of the popular and spacious Sapphire Suite category. With up to 430 sqft, and  107 sqft of outdoor space, there is a living area, elegant finishings and attentive butler service. 
SOLO CRUISING
Crystal's Ocean View Single Guest Room provides solo travelers a beautiful stateroom without having to pay an additional single supplement. This cozy up to 215 sqft redesign provides comfort, interior design detailing, a large window looking out onto water and scenery, and butler service.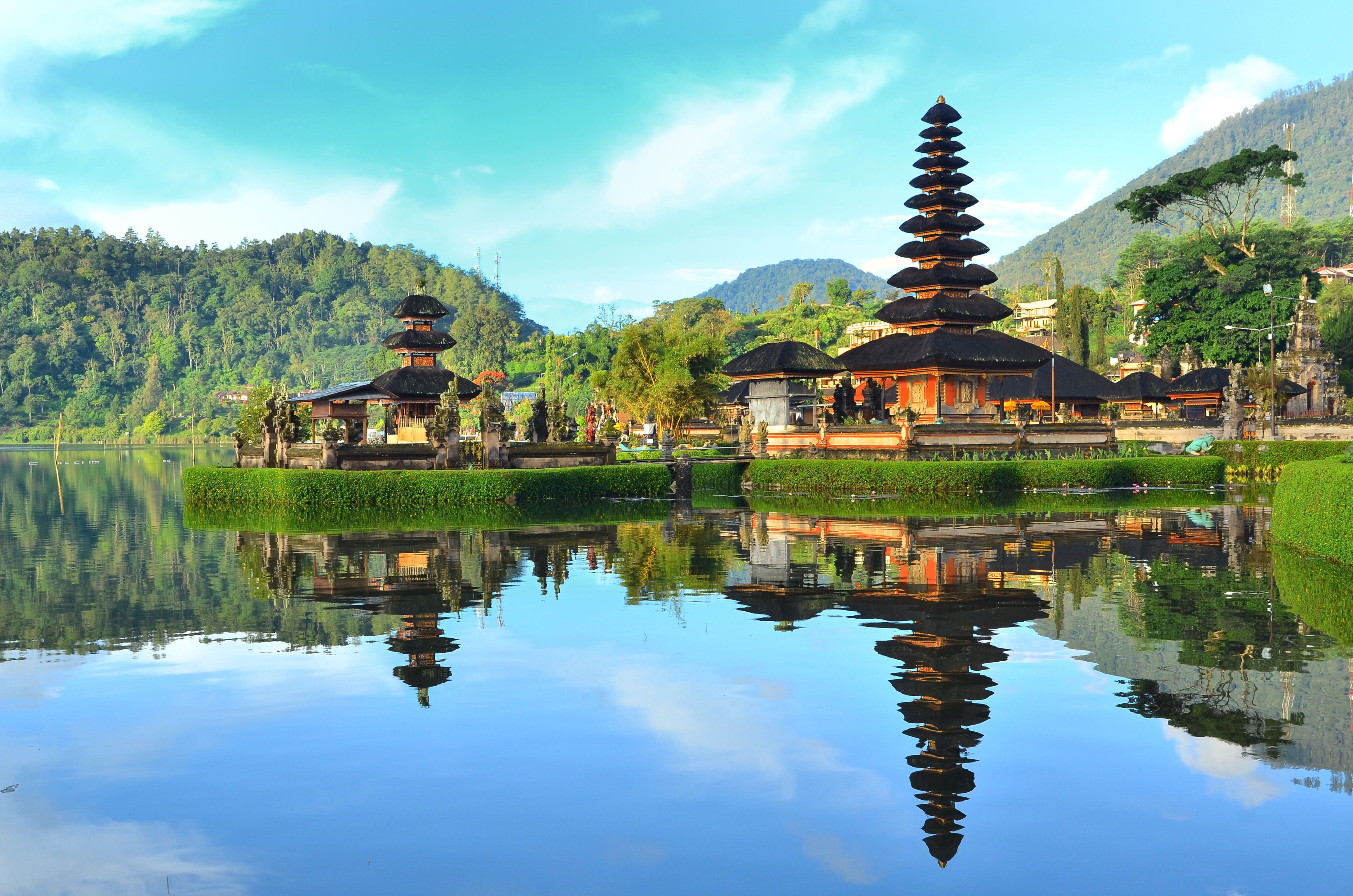 Crystal World Cruises
WORLD CRUISES
Beginning on January 2024, Crystal Serenity will depart from Fort Lauderdale and sail over the course of 123 nights visiting more than 31 countries, 62 ports and 17 overnights. A&K Travel Group introduces passengers to unparalleled shore excursions, overlands and pre- and post-tours for World Cruise guests.
Destinations include (but are not limited to): Mexico, Belize, Honduras, Colombia, Guayaquil, Lima, Pisco, Chilean fjords (with a stop at the gateway to Antarctica – Ushuaia), Brazil for Rio Carnival, Namibia, South Africa, St. Helena, Tanzania, Kenya, Seychelles, Maldives, Sri Lanka, Mumbai, Egypt, Jordan, and Italian Coast. 
Now is the time to sail on one of Crystal's exceptional voyages.