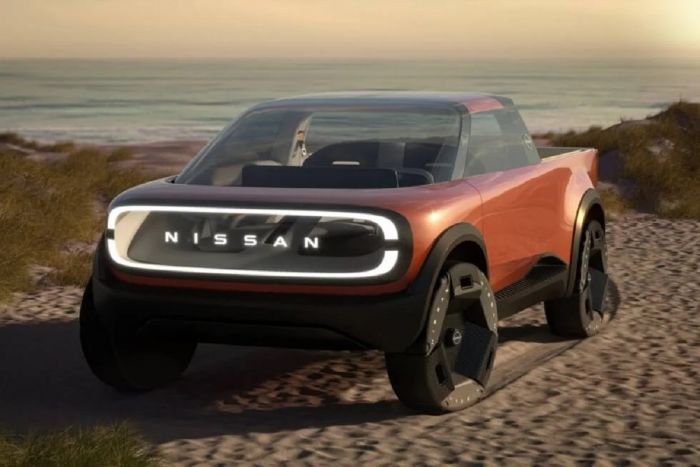 Images courtesy of Nissan

From JustLuxe Content Partner MensGear
It might be time for Nissan to step up its eco-friendly game as the competition is set to outpace them. Not only its biggest rivals have surpassed their lineup with regular updates and new models, but even startups have advanced further in the race for supremacy.
Thankfully, things are about to change as rumors hint at an all-electric pickup truck.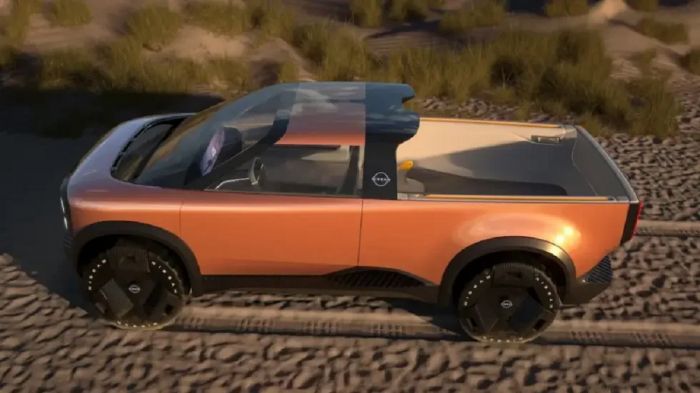 Although Tesla's Cybertruck is one, most people consider it as more of a novelty than a serious workhorse. So far, the F-150 Lighting from Ford has been warmly received, while others like the upcoming RAM 1500 Revolution and GMC Sierra EV Denali Edition 1 are gaining momentum.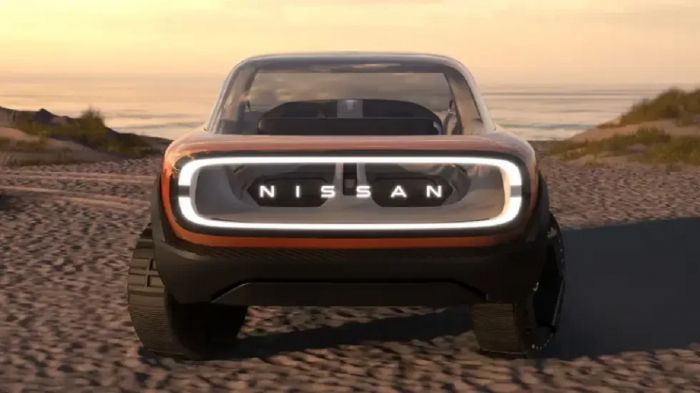 However, it's currently unclear if the Japanese marque will electrify an old platform or introduce a new one. As much as we would want to see a battery-electric of their Frontier series, the word is the firm plans to initially develop a mid-size pickup truck.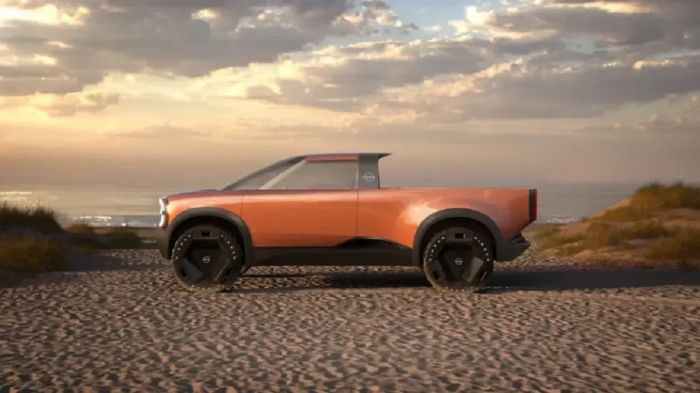 It seems they want to release a lightweight version first before they get into a full-size powerhouse. Others were quick to point out clues as to what it could be based on and what it brings to the table. In 2021 Nissan unveiled four EV concepts and one of those was the cool Surf-out.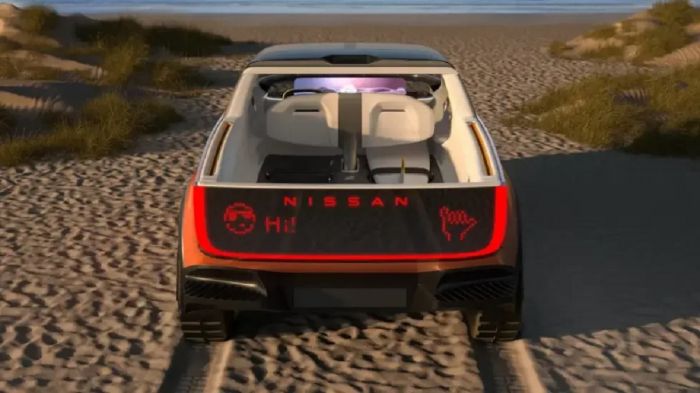 Nevertheless, the way sources see it, the electric pickup truck is likely a double cab configuration. The addition of second-row seats would surely make it more appealing for certain markets.
Unfortunately, its release might be further away as Nissan intends to continue production of the standard Frontier beyond 2029. Still, most automotive pundits agree that it should act now or lose out on a chunk of the EV market.
More From MensGear: