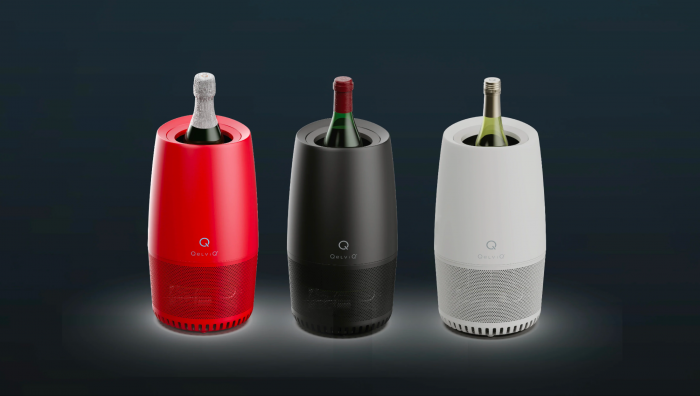 Courtesy of QelviQ
When it comes to creating your favorite drink at home, it's important to have the proper bar essentials to elevate the experience, especially when it comes to the perfect pour. Now that everyone is shifting their taste buds from fruity cocktails with umbrellas to stiffer drinks on the rocks, it's time to get your home bar in the fall spirit.
To do just that, we have rounded up five gifts and accessories created just for the home mixologist, cocktail connoisseur, and wine aficionado.
Designed for wine lovers and anyone who merely enjoys a fun tech gadget, the QelviQ Personal Sommelier is the best way to ensure the next bottle of wine is served properly at the perfect temperature. Whether you are a master sommelier or simply one in training, this might be the easiest way to enjoy wine just as the winemaker intended.
To do this, download the QelviQ App and then take a picture of the label from your favorite bottle of wine. The app will then let you know the proper serving temperature. Place the bottle inside the unit and the activation of Peltier thermodynamic technology will work to quickly cool the bottle faster and more precisely than a refrigerator. What makes it fun is the app actually keeps track of your inventory and can assist with wine-related questions and even offer advice on food pairings.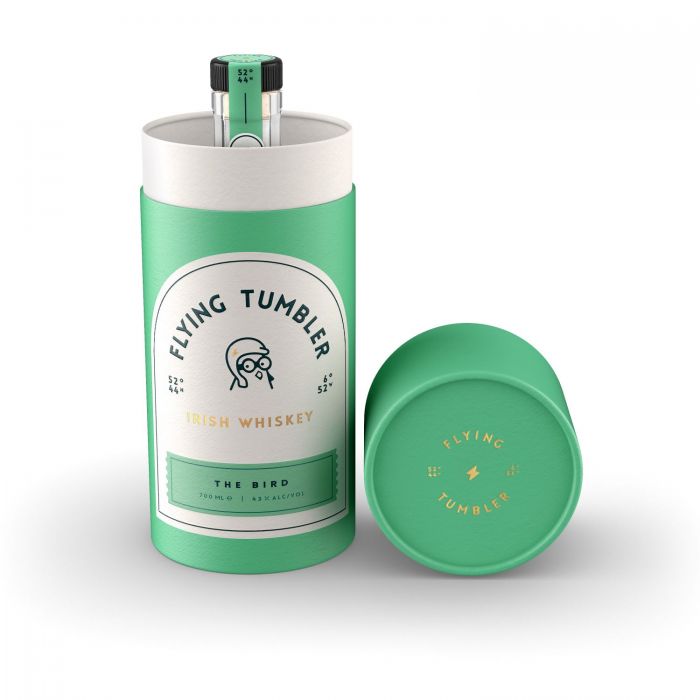 Courtesy of Flying Tumbler
With summer rapidly approaching its sunny end as Labor Day nears, it's time to start thinking of switching over to fall cocktails. One of our favorites comes in the form of Irish whiskey.
Right now, we are loving Flying Tumbler, an independent Irish whiskey based out of County Carlow. The brand created by brothers Thomas and Patrick Walsh has a distinctive pigeon found on the front of every bottle. The smooth whiskey uses water from their family farm and is matured exclusively in first fill ex bourbon casks. As for the taste? Think hints of butterscotch, lychee, toffee, stewed apple, and cinnamon that has a dry nutty finish, and a hint of sweet clove, and citrus and orange peel.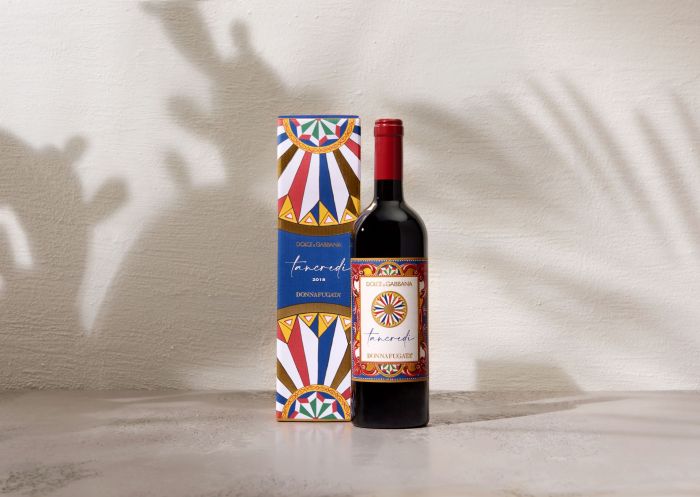 Courtesy of Donnafugata
With the cooler temperatures comes a shift in palate from lighter whites to bolder red wines. The folks at Donnafugata have just the perfect wine to enjoy this fall.
Tancredi is a bold and complex red wine that comes from the family-owned winery that has been producing its award-winning collection in Sicily since 1983. This wine combines a flavor filled blend of Nero d'Avola, Cabernet Sauvignon, and Tannat grapes. The rich flavor profile with hints of blackberry and cherry with a touch of vanilla pairs up deliciously well with grilled meats, especially steak and lamb.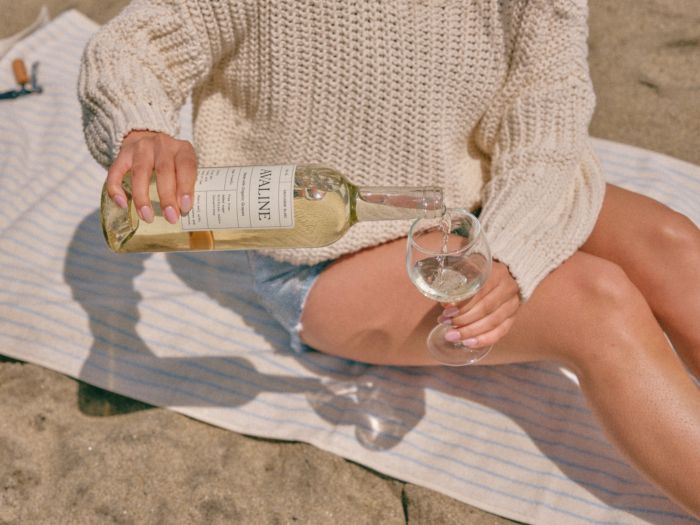 Courtesy of Avaline
If you are clinging desperately to those last few days of summer as much as we are, Avaline's newest introduction, an organic and vegan-friendly Sauvignon Blanc, is just what is needed. Co-founder Cameron Diaz said in a statement, "When I'm dreaming about my ideal summer afternoon, say a Saturday in late July, it includes a fresh summer salad, a crisp glass of Sauvignon Blanc and a table full of friends."
Combining delicate notes of rose petal and pink grapefruit, a glass of Sauvignon Blanc can be enjoyed on its own or paired up with some grilled salmon for the perfect alfresco dining experience.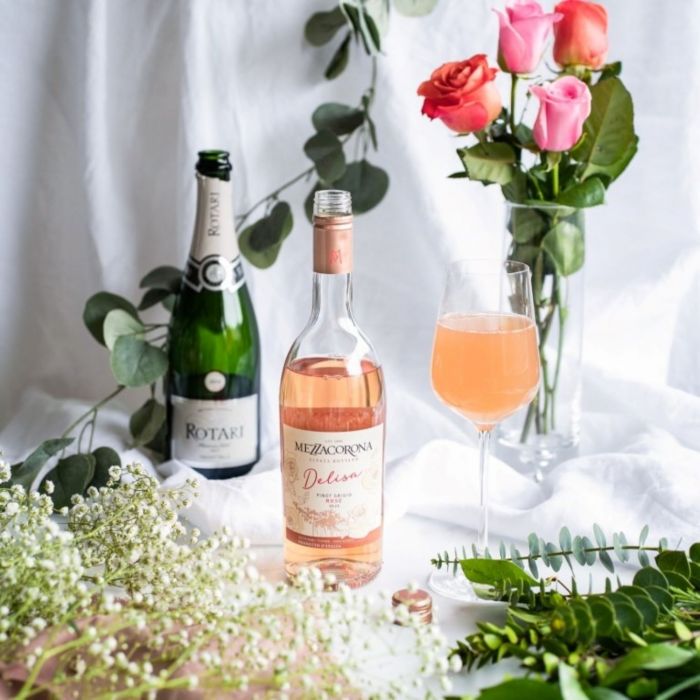 Courtesy of Mezzacorona
Another light favorite we are loving right now that may keep us going right through the fall is Delisa Pinot Grigio Rosé from Mezzacorona.
Here's a tasty recipe to try at home:
Romance in the Garden
1.5 oz Delisa Pinot Grigio Rosé
0.5 oz fresh grapefruit juice
0.5 oz sugar syrup 
1 egg white
3 oz Rotari brut
Method:
· Pour Delisa Pinot Grigio Rosé, grapefruit juice, sugar syrup, and egg white into the shaker full of ice
· Shake vigorously for a good 10-15 seconds until it's fully iced
· Pour into a wine glass or coupe using the strainer
· Top with 3 oz Rotari Brut
· Garnish with edible florals or grapefruit slices