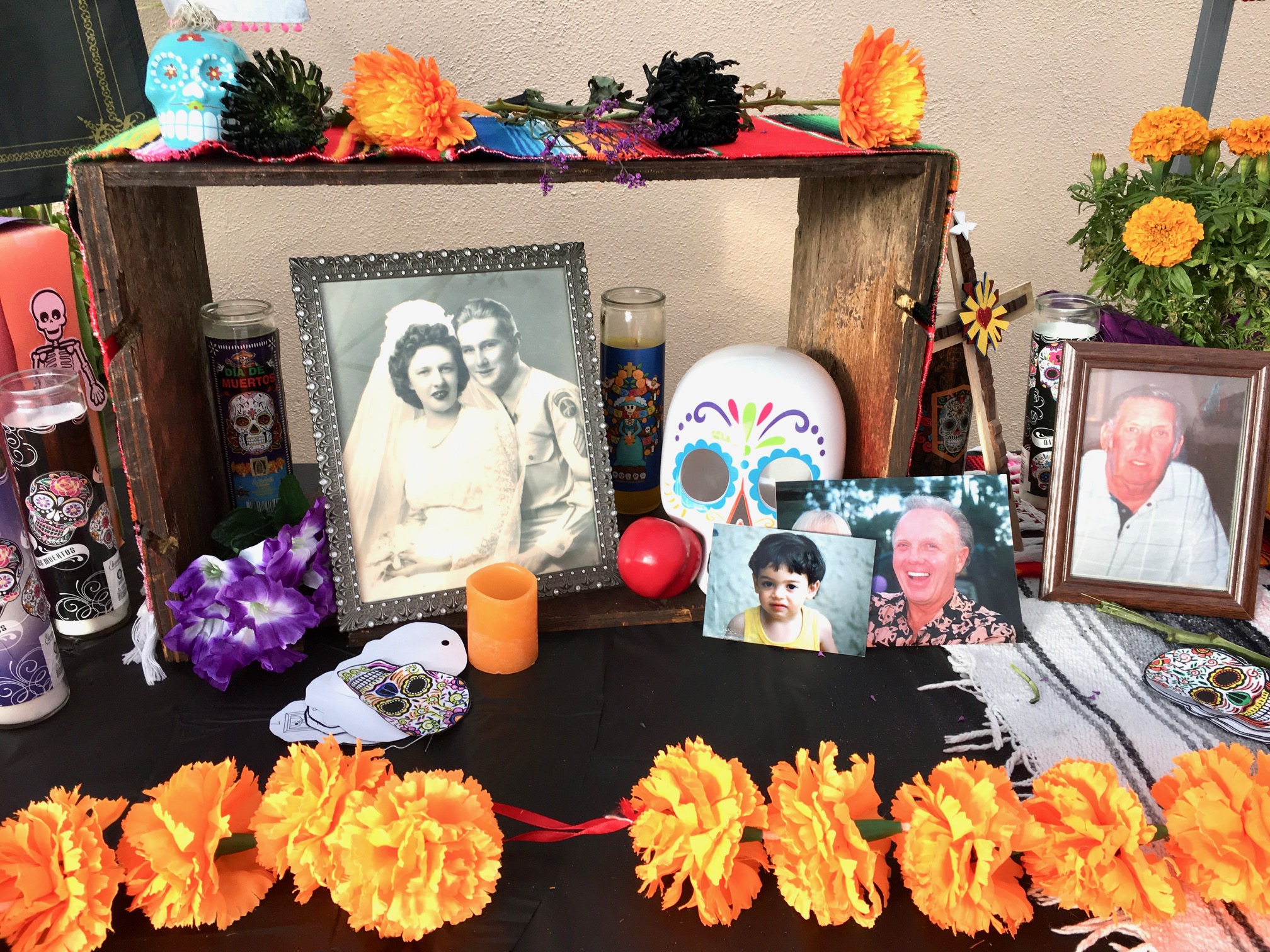 Ofrenda photo by Jill Weinlein
Cities throughout Mexico will be filled with color, flowers, parades, and special culinary dishes to celebrate Día de los Muertos (Day of the Dead). Starting on November 1 and November 2, Mexican towns blend Indigenous beliefs and Spanish custom to honor loved ones who have departed. It's not a sad event, it's more of a joyous and raucous celebration.
Friends and families across Mexico are reflective of the deceased by displaying lively remembrances and building colorful altars (ofrendas) to honor them. Tables display photos of those who have departed, as well as candles, marigold flowers, food and favorite beverages.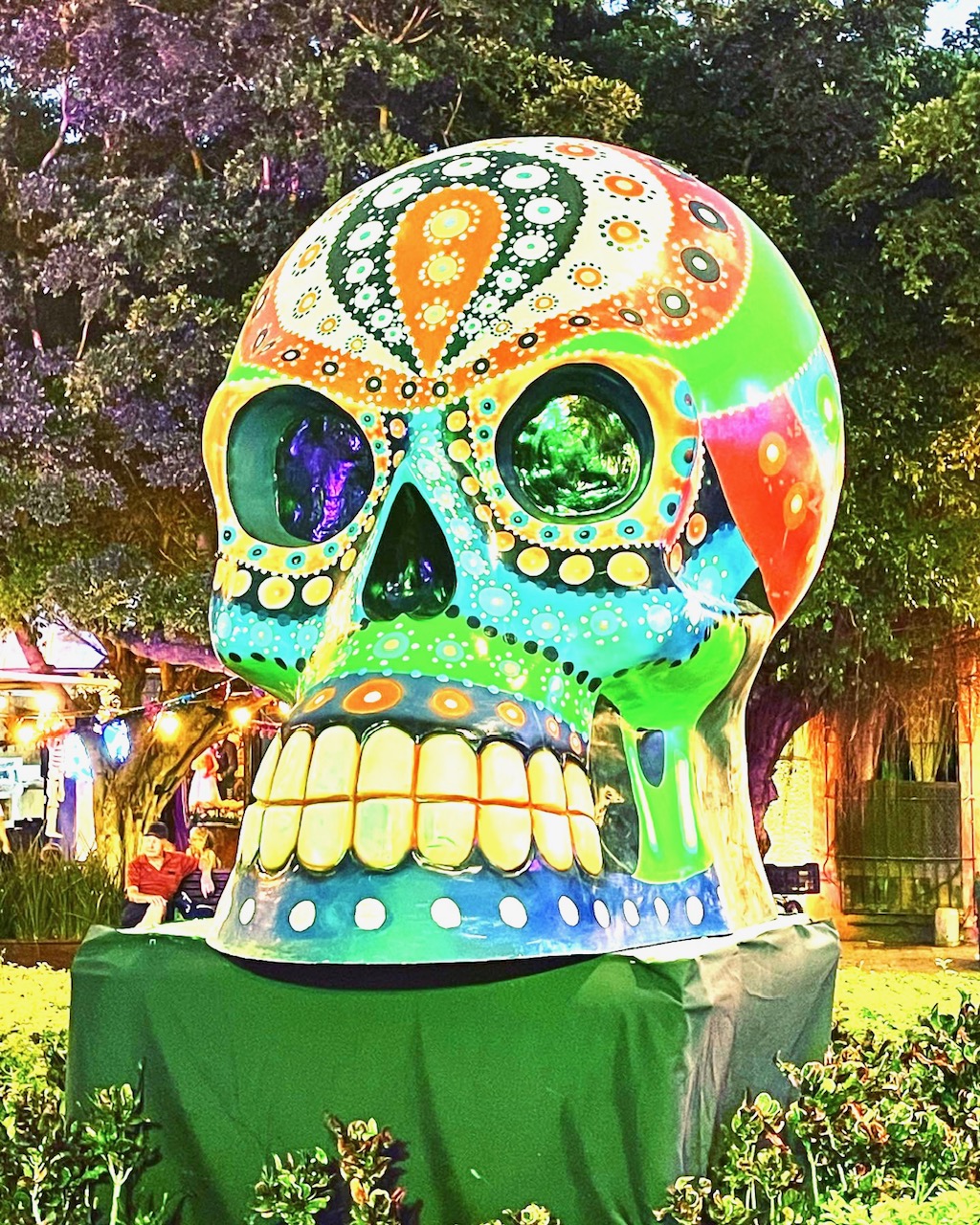 Dia del los Muertos. Photo Jill Weinlein
Some Mexican cities and towns host large parades, parties, art installations and special culinary treats.
Here are a few hotels in Mexico City, San Miguel de Allende, Riviera Maya and Los Cabos offering unique Day of the Dead festivities and enrichment offerings for a memorable experience for locals and guests.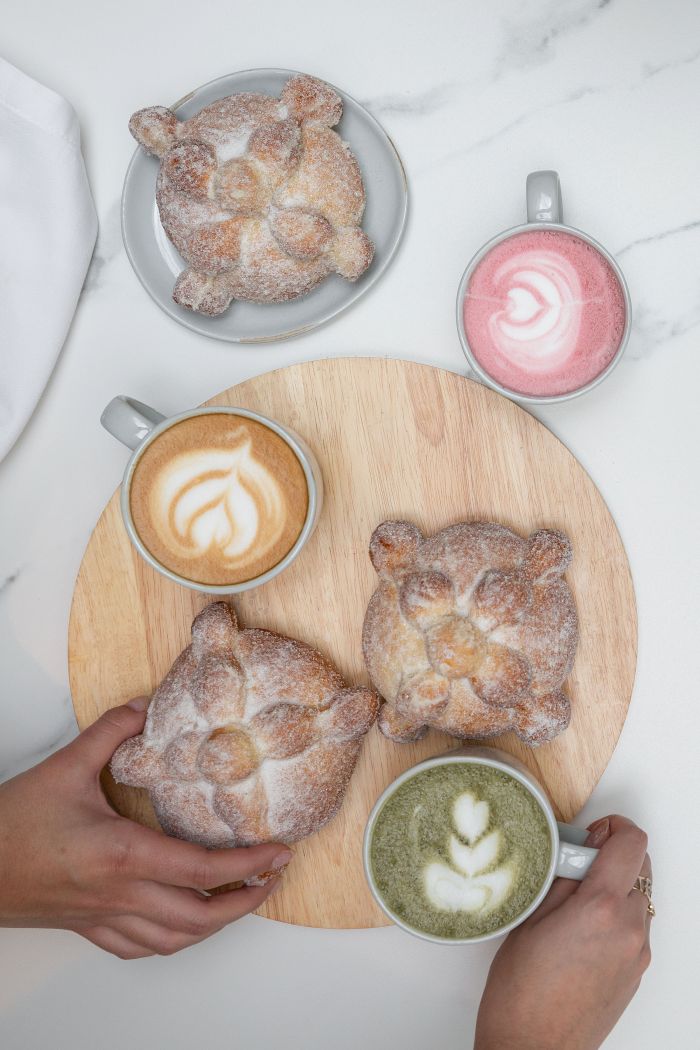 Andaz Mexico City Condesa
MEXICO CITY
Visitors arrive in Mexico City at the end of every October for the country's grandest Dia de los Muertos celebrations.
One of the city's newest lifestyle hotel, Andaz Mexico City Condesa now offers travelers a stylish boutique luxury stay in the artistic La Condesa neighborhood. The hotel is less than two miles from Mexico City's starting point of the Day of the Dead Parade.
The Andaz Mexico City Condesa is hosting a few special programs for Dia de los Muertos. Starting now through November 5, chefs are making holiday pan de muerto offerings and traditional Mexican hot chocolate at Derba Matcha Café. Other specialty food and beverage items will be presented throughout the restaurants and eateries.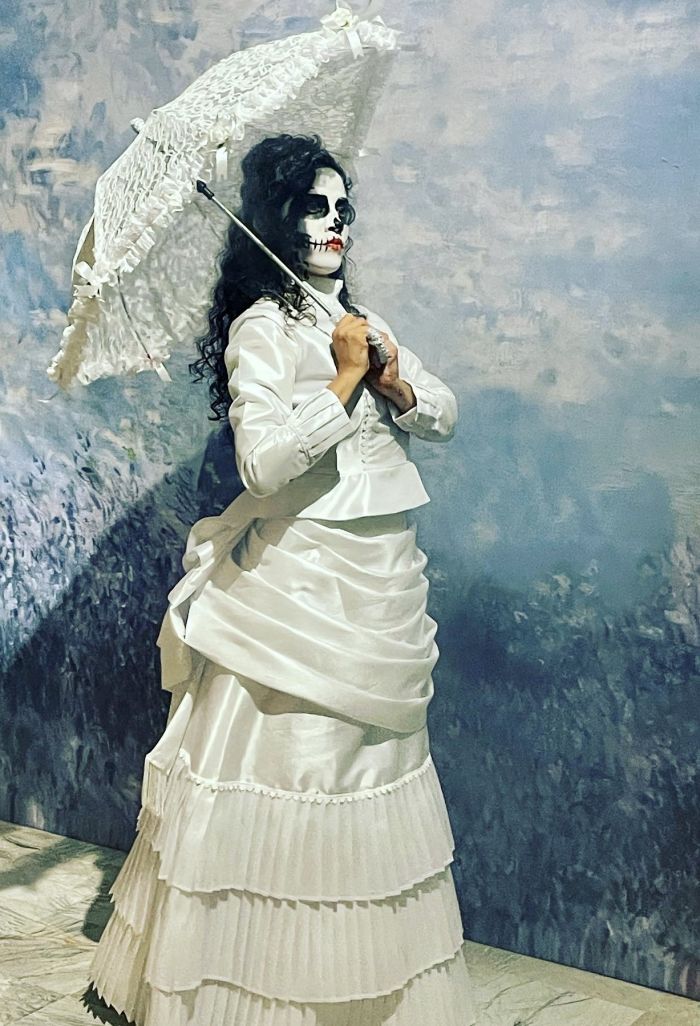 La Catrina. Photo by Jill Weinlein
A pop-up Dia de los Muertos-themed art installation by local gallery Caminarte will be in the lobby from October 10 to November 30. Those who wish to dress up for Dia de los Muertos can have authentic Catrina face-painting on October 28 and November 2. 
La Condesa is a bohemian district just steps away from Parque Mexico. Hotel guests are within walking distance to vibrant cafes, art galleries celebration local history and opportunities to indulge in authentic cuisine.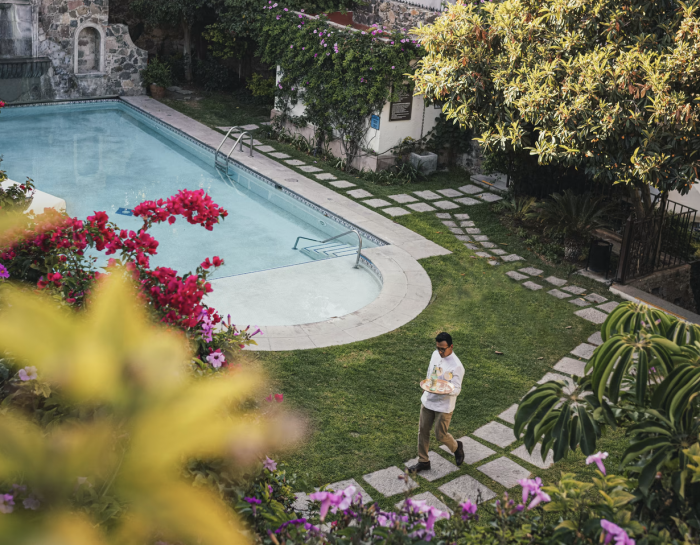 Casa De Sierra Nevada
SAN MIGUEL DE ALLENDE
At the enchanting Casa De Sierra Nevada, named the 2nd Best Hotel in all of Mexico in Conde Nast Traveler's Readers' Choice Awards, Dia De Muertos celebrations begin on Nov. 1. Guests can celebrate and honor their loved ones who have passed with festive cocktails at Tunki Rooftop by Handshake.
The boutique Belmond Hotel pays homage to tradition with a special collaboration with Mexican visual artist Betsabee' Romero. As a multi-disciplinary artist, she explores cultural heritage, identity and social change themes in various mediums. Guests will have the opportunity to meet and engage in conversations led by Romero. She is offering vibrant recycled plastic flowers, handprinted latex skulls, and other themed objects.
Stay for three-nights or longer between October 31 and November 5, to receive a welcome cocktail, daily breakfast, a La Catrina (skeleton) makeup session for two people, and a Romero-designed personal altar kit to honor your own departed loved ones in your guest room.
Throughout the hotel there will be different installations and a special culinary dinner on November 2. Special guest Betsabee' Romero will lead an immersive talk about the significance of Dia de los Muertos, while guests enjoy a theme menu. Traditional culinary dishes including Pozole, Tamales, Dulce de Calabaza (pumpkin candy), and Pan de Muerto will be served.
Prices for this Dia de los Muertos experience start at $1,417 per room, per night. The immersive theme dinner on Nov. 2, is $198 per person.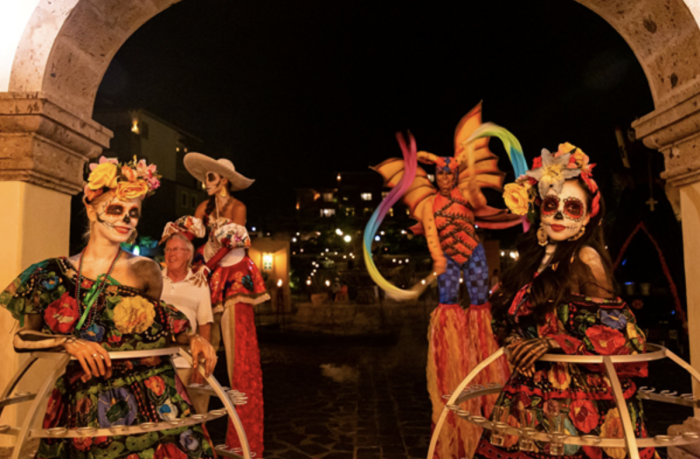 Photo courtesy of Hacienda Del Mar
LOS CABOS
Set overlooking the Sea of Cortez, Hacienda del Mar Los Cabos Resort celebrates Mexico's UNESCO recognized Dia de los Muertos with a traditional parade on November 1. There will also be an altar made honoring those who have passed on. 
Guests staying in one of the 32 unique villas or 542 rooms and suites can watch the Day of the Dead procession. It's one of the most symbolic parades known throughout the world.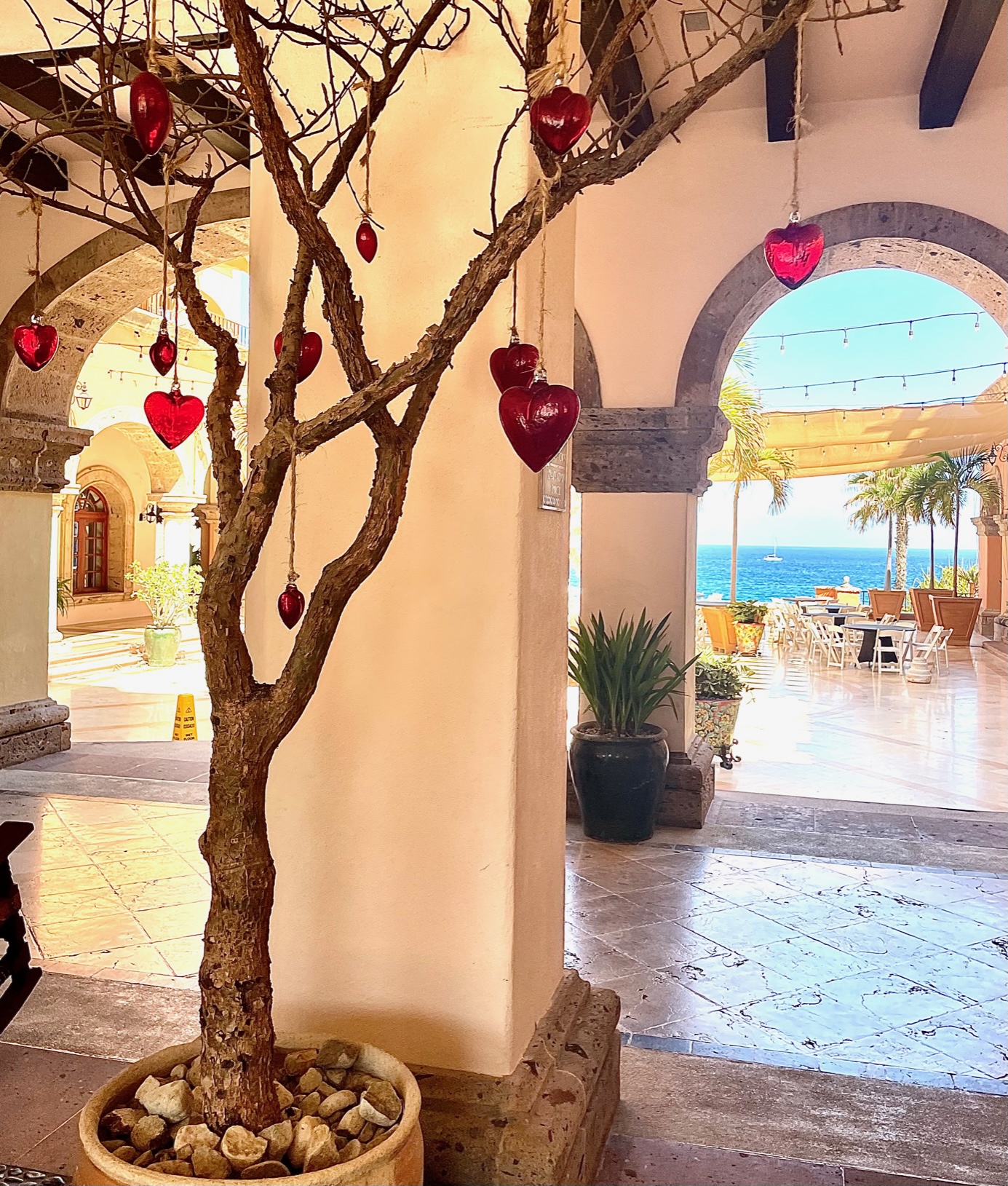 Hacienda Del Mar – Photo by Jill Weinlein
According to Federico Rubido, Hacienda del Mar's General Manager, "Guests will learn the meaning of our offerings while enjoying live music, dance shows, as well as the traditional bread of the dead, along with traditional hot chocolate and other typical drinks at the end of the parade." 
Following the parade will be the Day of the Dead offering, which is one of the main symbols of the celebration. The altar is a place where loved ones who left this world are invited to visit – guests will find themselves in a dimension that allows them to coexist among both the living and the dead.
Guests will receive an immersive experience while learning the age-old custom that allows the living to accompany the souls of deceased loved ones. Symbolic features such as orange marigold flowers, candles and favorite foods luring the souls along their journey.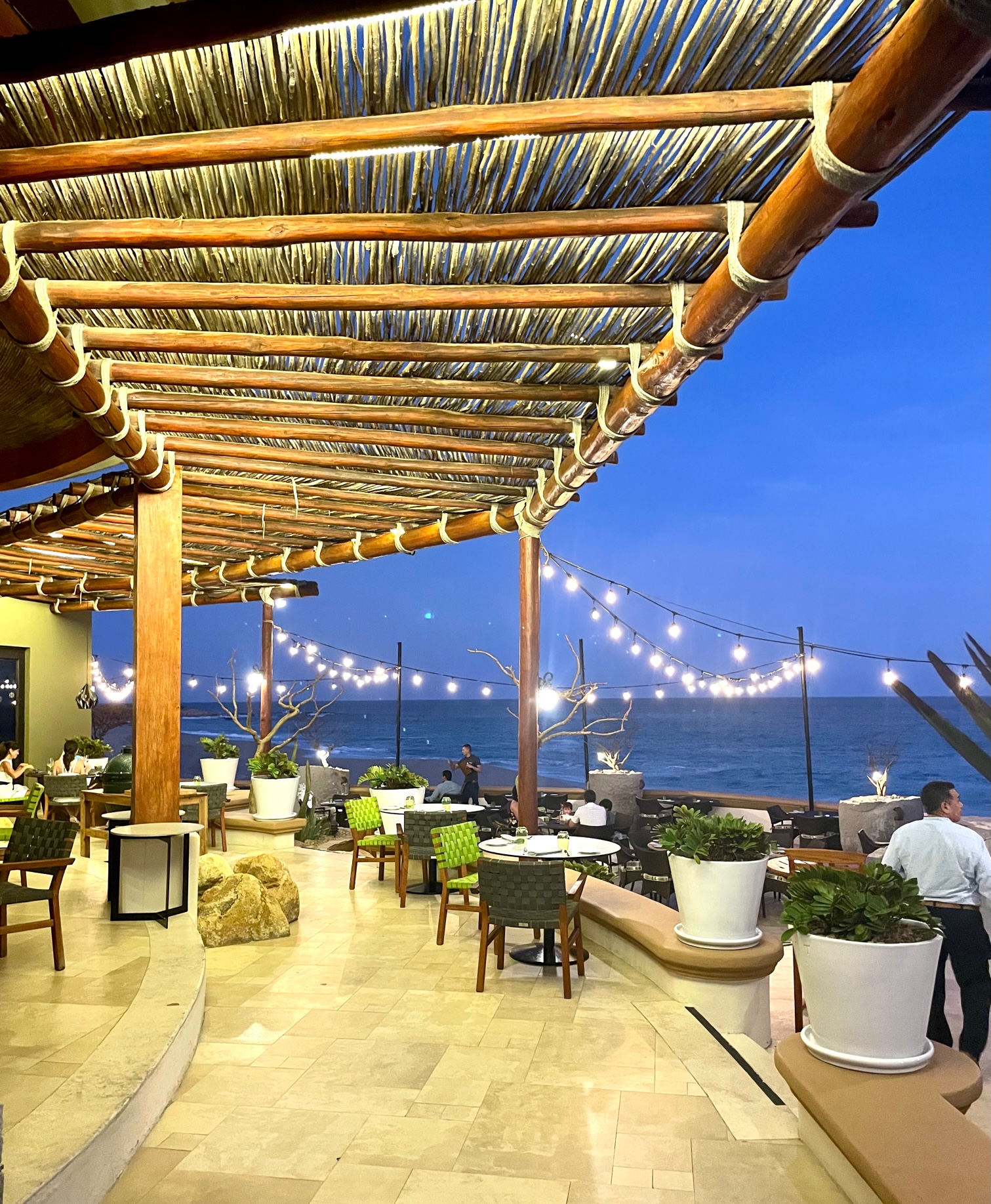 Dine at Hacienda Del Mar. Photo by Jill Weinlein
Set on 11 beachfront and desert acres, the sprawling 19th-century Hacienda-inspired design resort offers six restaurants and five bars. Restaurants will have menu items that will appeal to all ages.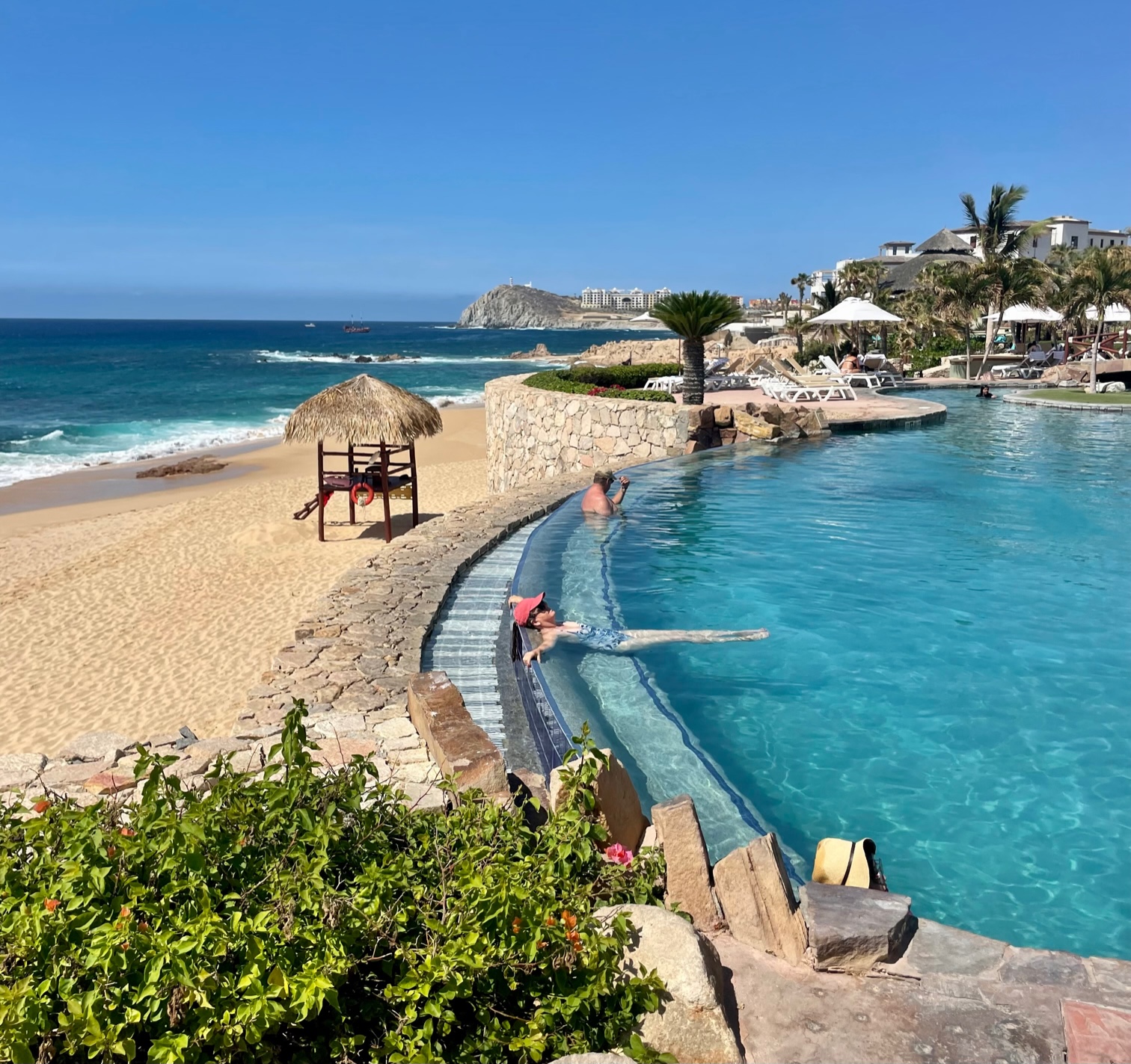 Five pools at Hacienda Del Mar. Photo by Kate Weinlein
There are five swimming pools, one of them with infinity edge, and one with a swim-up bar. The grounds offer scenic waterfalls and streams, flowers and greenery. Other wellness activities include the acclaimed Cactus Spa and a fully equipped fitness center.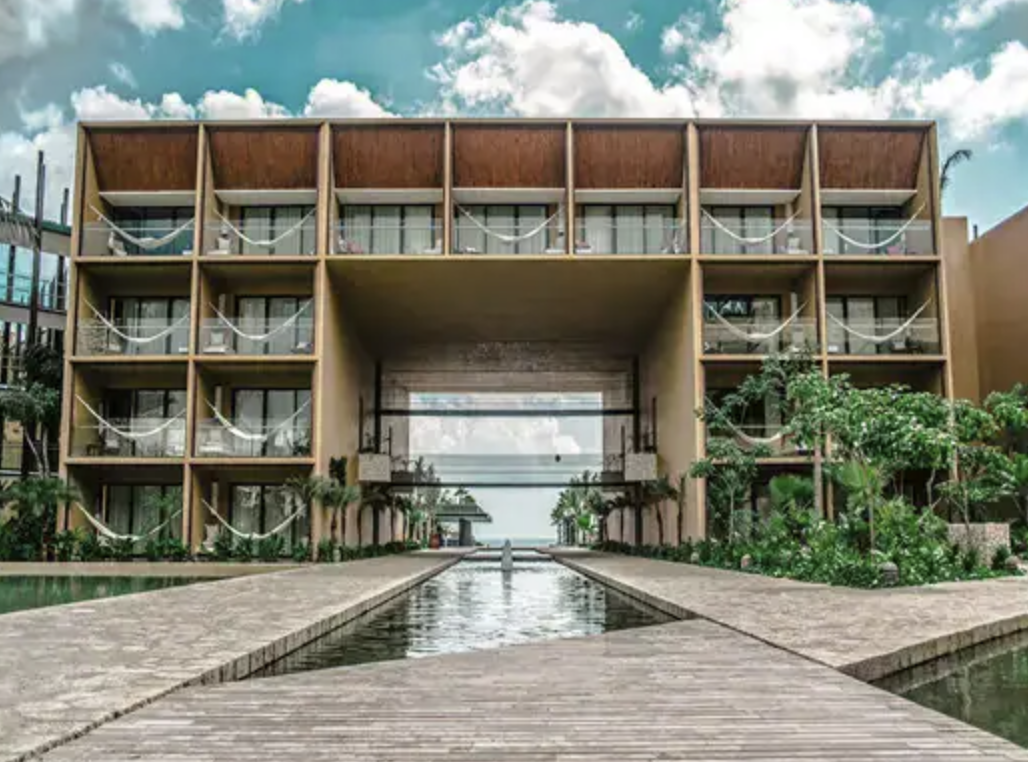 Photo Courtesy Casa Tierra
RIVIERA MAYA
The ultra-luxury Xcaret Hotels transform their stunning views into a vibrant tapestry of Mexican culture during the annual Festival of Life and Death Traditions. From October 30 through November 3, this cherished tradition gives visitors a glimpse into one of Mexico's most treasured customs – Dia de los Muertos.
Recognized as a Cultural Heritage of Humanity by UNESCO, guests staying this time of the year will experience a rich variety of theatrical performances, exciting Mexican cuisine, lively music, dancing, hands-on workshops, and a dedicated children's area.
Three-time Grammy Award winner Natalia Lafourcade will perform two shows. One on November 1 and the other on November 2 is sold out.
Now is the time to learn why in Mexico they welcome the souls who have already departed. This year will be one of the largest festivities filled with music, decorations, costumes, marigolds and butterflies.