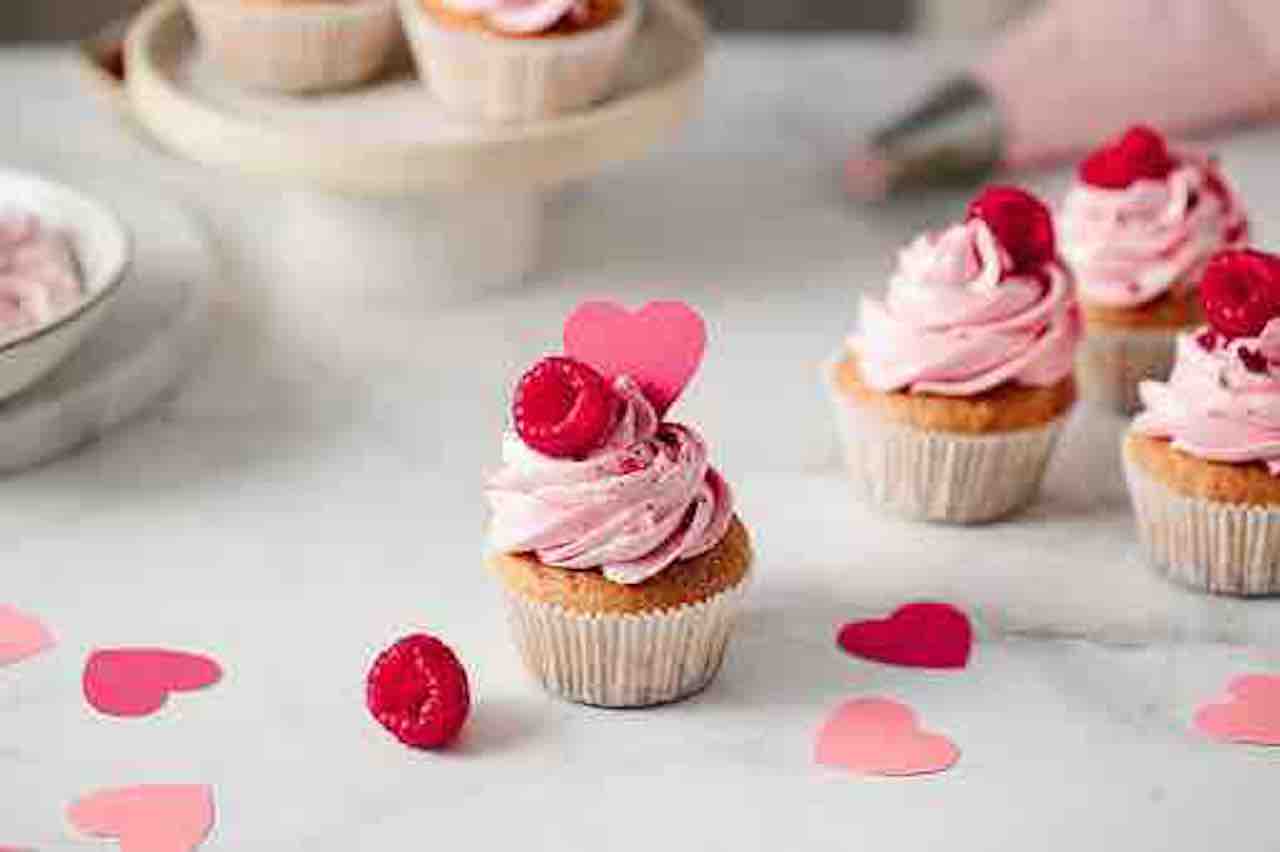 Shaena Engle
What to give your beauty, fashionista or homebody this Valentine's Day.
Cosmetics, Hair, Fragrance and Body Care for Your Beauty
Philosophy Hair, Body and Skin CarePhilosophy's holiday sets are perfect for anyone on your list, filled with holiday fragranced shampoos, shower gels, fragrances and moisturizers, prices vary at https://www.philosophy.com.
Macadamia Beauty Hair ProductsKeep hair radiant over winter months with these paraben and sulfate-free hair products, which show results after just one use. Their hair restoring oils and repair masks are full of macadamia and argan oils leaving shiny healthy hair, prices vary, available at https://www.amazon.com.
Pisterzi Italian Grooming ArtThis Italian line of beauty and grooming products is dedicated to shaving and skin wellness.  Products include serums, beard sprays, fragrances and moisturizers, $36 and up at https://us.barberpisterzi.com.
COTY FragrancesCOTY has a fragrance for everyone, including Burberry Her, Burberry Hero, Tiffany & Co Rose Gold, Calvin Klein DEFY and Daisy by Marc Jacobs. Available as stand-alone fragrances or in gift bundles, prices vary, all available at local department stores.
Dubois Beauty & Wellness
Dubois makes a variety of skincare products including cleansers, mists, hydrating masks and moisturizers, we love their Self Care Kit, $181 at https://duboisbeauty.com.
Truffoire Gourmet Skincare
Spoil your significant other with the gift of glowing skin, Truffoire's truffle infused serums, moisturizers, cleansers and creams leave skin glowing and radiant, prices vary at https://truffoire.com.
Something for the Fashionista
Maui Jim Sunglasses
Maui Jim Sunglasses combines industry leading technology and the culture and spirit of Hawaii, offering a variety of sunglasses for every occasion. We especially love their pink mirror coating on the MAUI Sunrise designs,  prices from $199 and up, at https://www.mauijim.com.
Pair GlassesThese fun customizable glasses start at just $60 and come in a wide variety of heart and red add on top frames, prices vary, https://paireyewear.com.
True Classic MenswearGive the men in your life the gift of style and comfort with these classic tees, polos, henleys, jackets and activewear, prices vary at https://trueclassictees.com.
Vionics ShoesGive the gift of comfort this year with Vionics shoes, choose from comfy and stylish sandals, sneakers, slippers, dressy shoes and boots, all at https://www.vionicshoes.com.
Ibiza Passion Jewelry (danica@teamchicexecs.com)Give a simple and beautiful gift of jewelry with Ibiza's unique faith inspired necklaces, bracelets and earrings, including a pretty line of heart inspired designs, starting at $24 and up, at https://www.shopibizapassion.com.
Matouk Milagro RobeMatouk's Milagro robe is the perfect gift for those who want to remain cozy and warm, anytime of day, 100% cotton and super soft, $165 at https://www.matouk.com.
Ritani JewelryRitani creates beautiful necklaces, rings, earrings and bracelets in gemstones, diamonds and lab diamonds, with a great Valentine's Day selection, prices vary at https://www.ritani.com.
Build A Love Nest
 Cozy EarthTreat yourself or your better half to Cozy Earth's wide range of bedding or loungewear products, including sheets, comforters, blankets, pajamas, joggers, socks, and towels, prices vary at https://cozyearth.com.
Cariloha BambooCariloha Bamboo makes a wide variety of sheets, robes, socks, underwear and loungewear in soft and sustainable materials providing eco-friendly alternatives to traditional fabrics, prices vary at https://www.cariloha.com.
Rose Box NYC FlowersRose Box roses allow your sweetie to enjoy a bouquet for months. They have a variety of colors and styles to fit every mood, including pretty heart boxes, centerpieces, wooden vases and boxes, and mini boxes starting at $109, all at https://roseboxnyc.com.
Granitestone Kitchen CookwareGranitestone Kitchen offers chefs and home cooks a wide variety of cookware to create a delicious Valentine's Day dinner. Their 2 in 1 heavy-duty cast iron Dutch Oven includes two cast iron pieces, a pot and a skillet, for just $79.99. Their Granitestone Diamond non-stick aluminum 20-piece set provides skillets, bakeware, pots and more, $199, both at https://granitestone.com.
Smithey CookwareSmithey makes beautiful hand forged iron cookware, we love their 12" carbon steel farmhouse skillet. Forged by hand by an artisan blacksmith, it's perfect for any chef, $295 at https://smithey.com.
Fortessa KitchenwareFortessa's La Jolla pink glass cereal bowls are inspired by sea glass with white spirals in a pink glass translucent body, each piece is unique, $32 for set of four at https://www.surlatable.com. Fortessa also offers beautiful Zwisel glassware and unique flatware.
Revolution InstaGLO R270 ToasterThis is a toaster on steroids, perfect for anyone who loves bread. Using smart technology, it toasts bread quickly with a preferred browning and crispness level, and offers 34 different bread options, $399 at Williams Sonoma.
SilpatSilpat offers a range of non-stick oven baking products resulting in perfectly cooked sweets, bread and savoury food. The cooking inserts provide even heat distribution for no sticking or burning, prices vary at https://us.silpat.com.
Funboy Rainbow Chaise LoungeFunboy provides a variety of floats to enjoy in backyard pools, oversize and in bright colors, perfect for summer lounging, we love the Rainbow chaise, $75 at https://www.funboy.com. 
Blue Kazoo PuzzlesHomebodys who love puzzles will delight in a gift from Blue Kazoo, with artfully designed puzzles in fun and modern designs, ranging from easy to really difficult, $35 at https://bluekazoo.com.
Viking CookwareAny home or professional chef would love a piece of Viking Cookware for Valentine's Day, with multi-layer construction and the finest stainless steel and aluminum, prices vary at https://vikingcookwares.com.
Beautiful CookwareThis pretty cookware from Drew Barrymore includes cookware sets, Dutch ovens, griddles, frypans and more, all great bargains, prices vary at Walmart.
Aspen CleanersThis eco-friendly line of laundry detergent, dish soap, cloths and cleaners are perfect for keeping the house spic and span, prices vary at https://www.aspenclean.com.