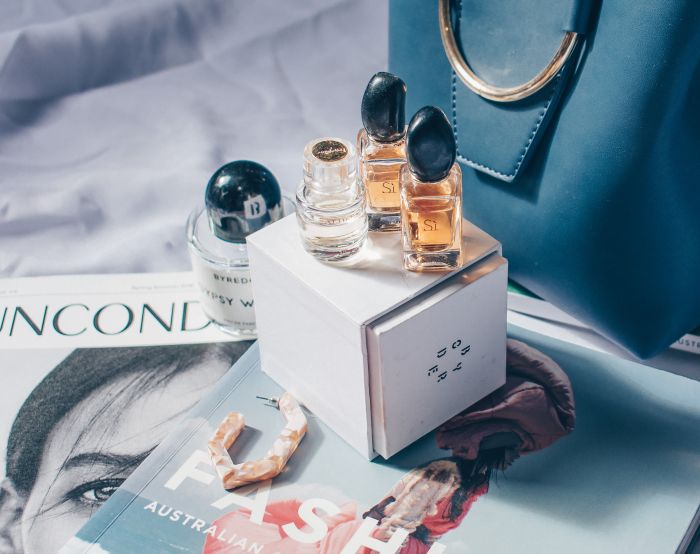 Photo by Harper Sunday from Pexels
From fruity and fresh to musky and dark, the expansive range of creations in fragrances makes it challenging to pick just one. You can never go wrong with some classic scents, but they could get boring, while others depend majorly on preferences and likes. While searching for the best scent, you might strike the jackpot on the first try or take multiple shots for "The One" fragrance. 
It's okay to judge the book by its cover in the case of perfumes, at least. Designers pour in heart and soul in the packaging as much as they work to get the fragrance right. Literal art in a bottle, here are some extraordinary fragrances with beautiful scents that would be the shining stars of your vanity.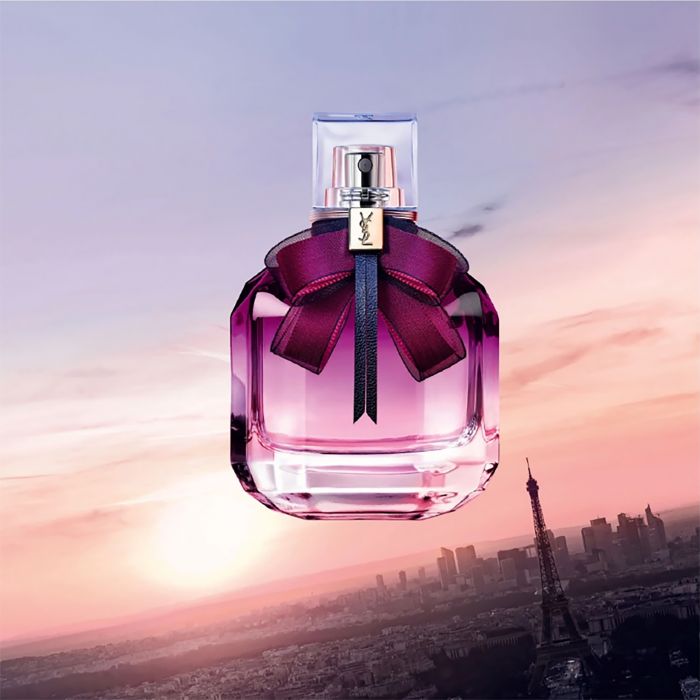 Yves Saint Laurent
YSL Mon Paris 
YSL Mon Paris represents a modern olfactory interpretation of love, free from all the obstacles, dedicated and intense. The composition has a fruity start, intoxicating floral heart and a dark chypre base. This feminine perfume is encapsulated in a transparent faceted bottle resembling a jewel, revealing the luxe fragrance within.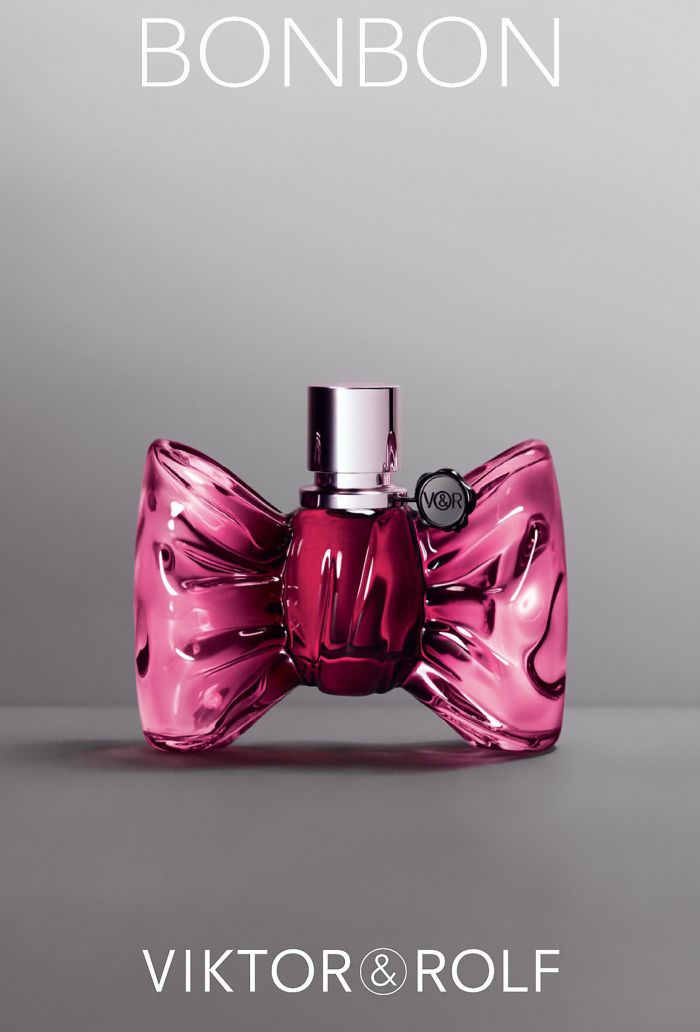 Victor & Rolf
 Victor & Rolf BonBon
Viktor & Rolf launched Bonbon in the spring of 2014. This fragrance was named after the candy as it aims at women who celebrate pleasure and self-indulgence and moments of relaxation and enjoyment. The pink bottles shaped as wrapped candy holds the fresh and gourmet composition signed by Cecile Matton and Serge Majoullier. The keynote is caramel, surrounded by aromas of mandarin, orange and peach at the top; flowers of orange blossom and jasmine in the heart; and cedar, guaiac wood, sandalwood and amber in the base.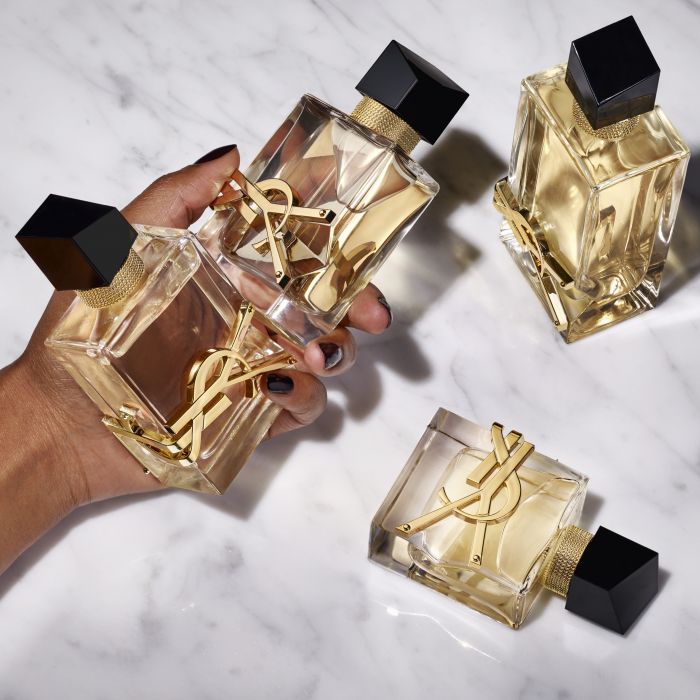 Yves Saint Laurent
 YSL Libre 
One of the latest Yves Saint Laurent's latest launches is the YSL Libre Perfume, which embraces freedom with a bright, elegant scent that hints at promise and possibility. Designed for the modern woman, it boasts a balance of warm fruity, floral, and musky notes to create a true one-of-a-kind fragrance. This fragrance was created as a collaboration between master perfumers Anne Flipo and Carlos Benaim. Even though the perfume has subtle notes, it remains strong throughout the day. The stunning bottle adds more character overall.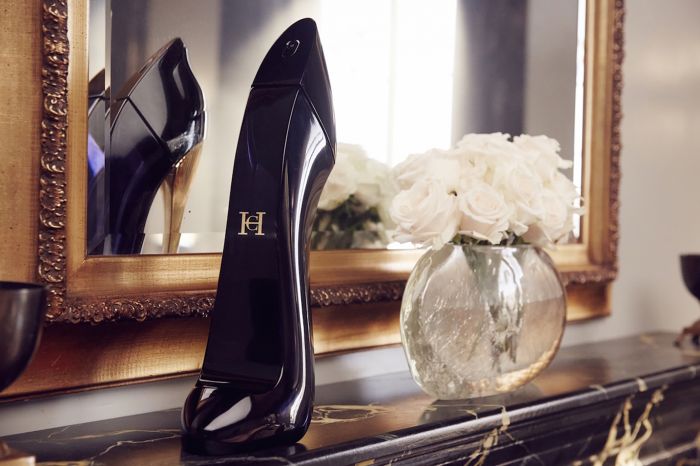 Carolina Herrera
 Carolina Herrera Good Girl 
The stiletto perfume shook the entire perfume market when it first launched. Carolina Herrara took the bar to a new level with Good Girl. The fragrance is made for a sexy woman who knows what she wants. The Jasmine Sambac, Tuberose, Cocoa, Tonka, Almond and Coffee give the perfume a mysterious vibe while contrasting with the light and dark with luminous floral notes.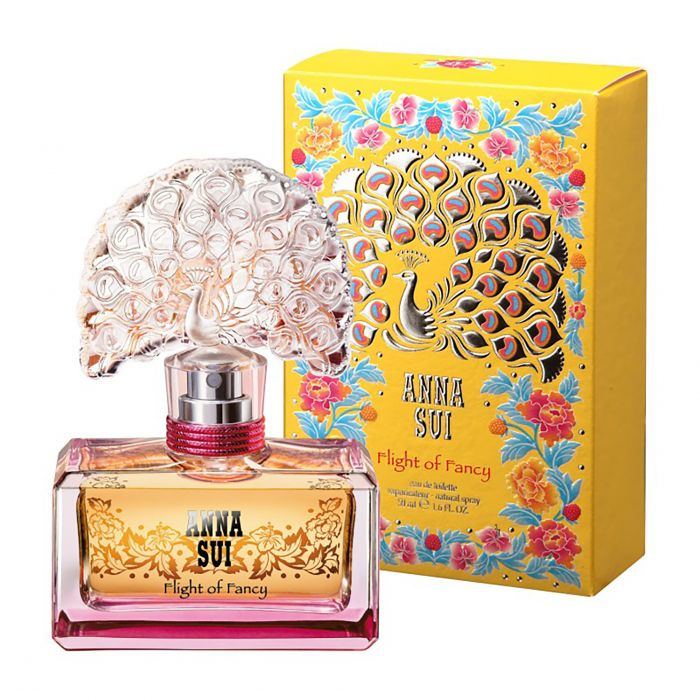 Anna Sui
Anna Sui Flight of Fancy 
Radiant and embracing, the Flight of Fancy by Anna Sui is a floral-fresh fragrance that leads to a dream world where blossoms sparkle in the sun. The elegant bottle is coupled with the delicious burst of Litchi, Yuzu and Java Lemon. The warm undercurrent of Amber Crystals, Skin Musk, and White Woods create a tranquil serenity. This peacock bottle will surely stand out in your vanity.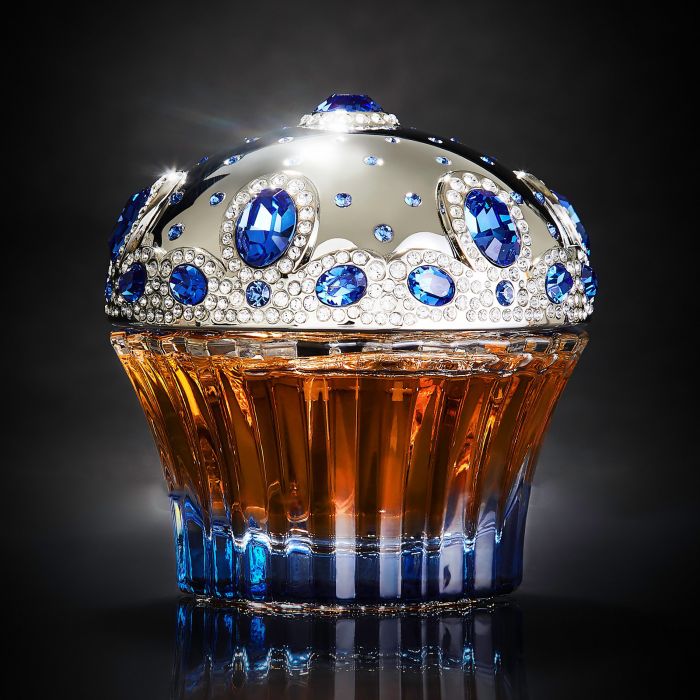 House of Sillage
House of Sillage 'Tiara' 
Tiara is a luxurious and mesmerizing fragrance inspired by the elegance and regality of the magnetic female aura. This sumptuous fragrance is infused with rare and delicate florals blended in the sweet notes of Madagascar vanilla to stimulate the magical and irresistible essence of a stunning and sophisticated woman. Every bottle contains precious gemstones and unique elements made through countless hours of design and master craftsmanship.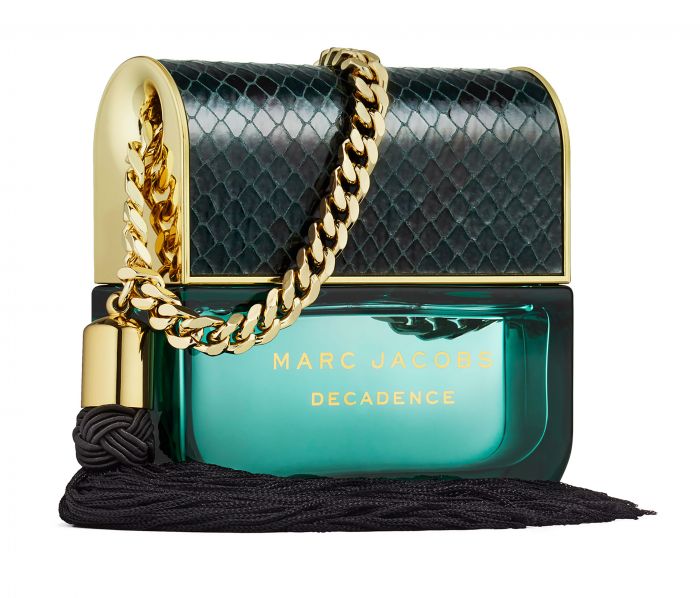 Marc Jacobs
Marc Jacobs Decadence 
Arguably one of the best fragrances from the brand, Marc Jacobs Decadence for a Boss Lady with a CEO charm and personality. Created by Master Perfumer Annie Buzantian in collaboration with Marc Jacobs and Ann Gottlieb, Decadence comes in a beautiful purse-like bottle with a strap and a tassel. The fragrance is mature and exciting with incredible lasting power.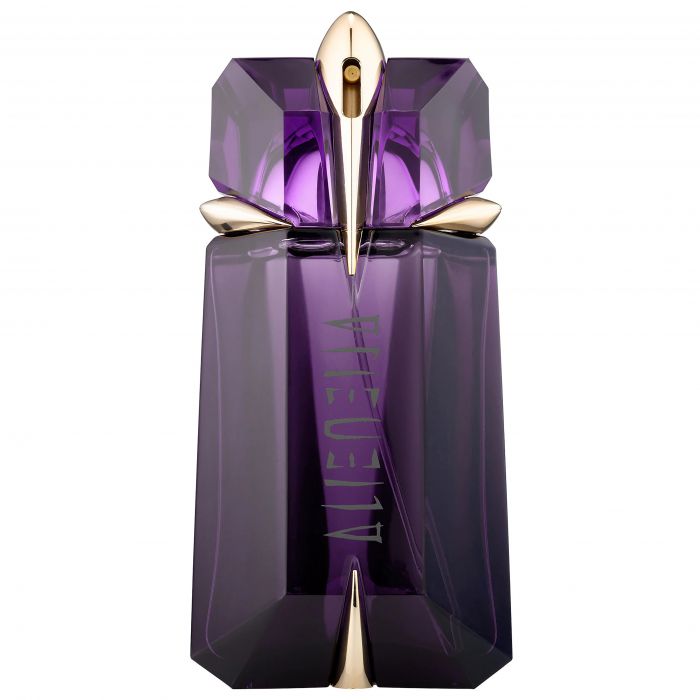 Thierry Mugler
Mugler Alien 
Alien spreads an aura, and it claims the right to do that by its very name. Thirteen years after the massive success of Angel, Thierry Mugler challenged the world of perfumery once again. Alien is a magic elixir captured in a bottle of deep and mysterious purple with the shape of a talisman, reminiscent of a philosopher's stone or some warlock object. The creators of Alien based the composition on three main lines: warm, white amber in the base, woodsy notes in the heart, and sunny Indian jasmine in the top.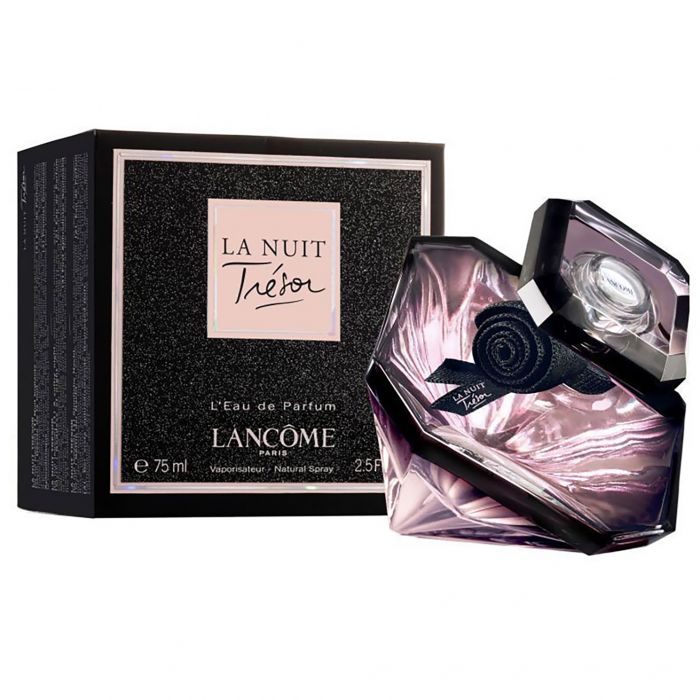 Lancôme
Lancôme La Nuit Trésor
La Nuit Trésor is a sultry, smoldering perfume for women with notes of fresh raspberry, frankincense, and vanilla, with a charming heart of Black Rose essence. The fragrance lasts for a decent time without getting overwhelming. TheLancôme La Nuit Tresor comes in a smoky pink bottle with a darling scarf around its pretty neck. It's a bottle that doesn't stand up but lolls like a chunky diamond – a genuine diamond for your vanity.