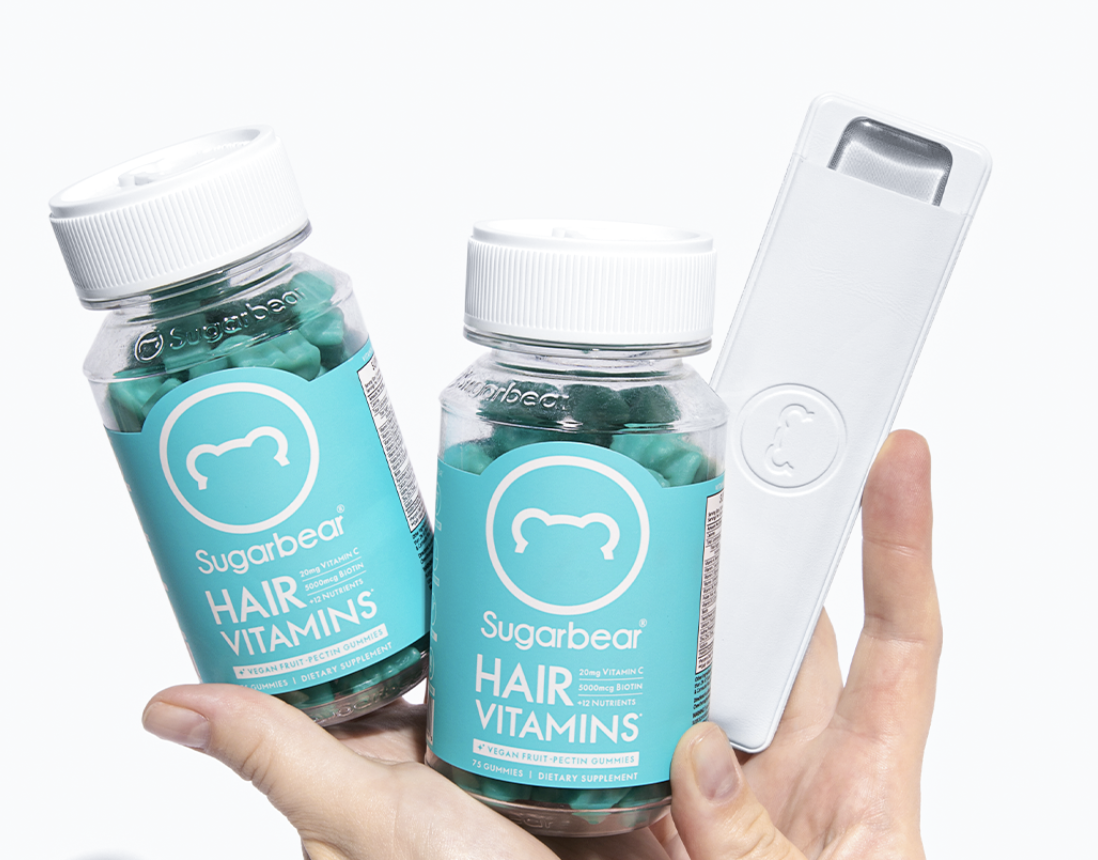 BeSweet Creations
According to a medical study, the average risk of a woman in the United States developing breast cancer in her lifetime is about 13%. This means 1 in 8 women in the U.S. will be diagnosed. Also as women grow older, their hair thins and loses some of its luster.
Sugarbear wants to help women by offering a "Sweet Vitamins for a Good Cause" kit. For every kit purchased, Sugarbear will donate 13% of the retail sale price to the Susan G. Komen organization. They guarantee a minimum donation of $250,000 to the non-profit regardless of the sales. This money will help save lives and give researchers the money they need to find a cure for breast cancer and improve survival rates.
Since 1982, Komen has funded more than $1 billion dollars in research and over $2.3 billion in education, support and connection to care.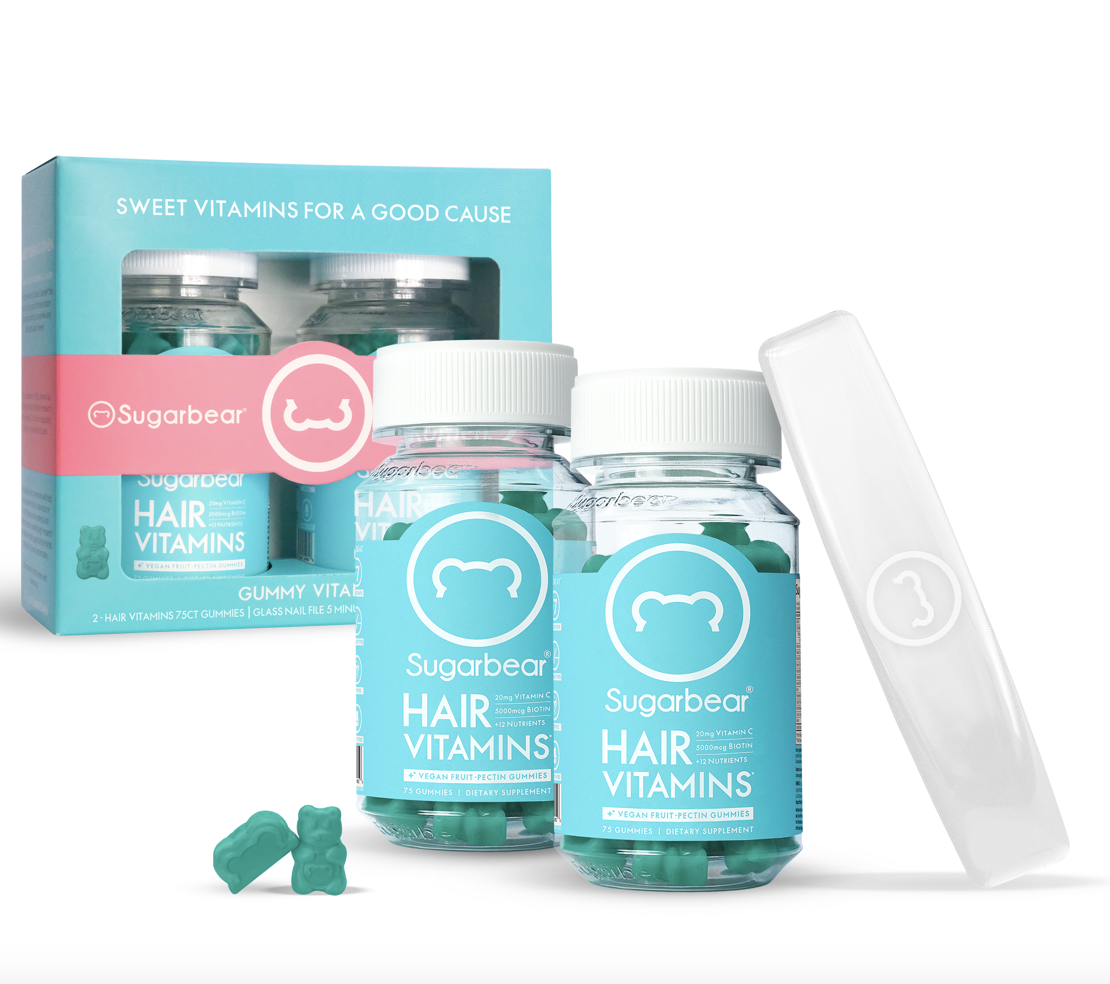 Sweet Vitamins by Sugarbear
Many women with breast cancer lose their hair from chemotherapy treatment. While everyone handles these changes differently, hair and eyelash loss is physically and emotionally distressing. The journey after chemotherapy of hair re-growth can be stressful too. Some notice their hair and eyelashes grow back weaker, thinner, or more brittle than before cancer.
Sugarbear Hair Vitamins are the world's first blue gummie bear vitamin for your hair. They are made with 9 ingredients that include Vitamin B8 Inositol. These promote re-growth and can strengthen natural hair so patients can regain back their confidence during their recovery. 
The gummies are made with 14 essential hair-friendly vitamins and minerals that include Biotin, Vitamins A, C, E, B-12, plus coconut oil and zinc. They are soft and easy to chew, offering a sweet berry flavor from organic tapioca. These gummies are vegan, kosher and halal certified and gluten and dairy free.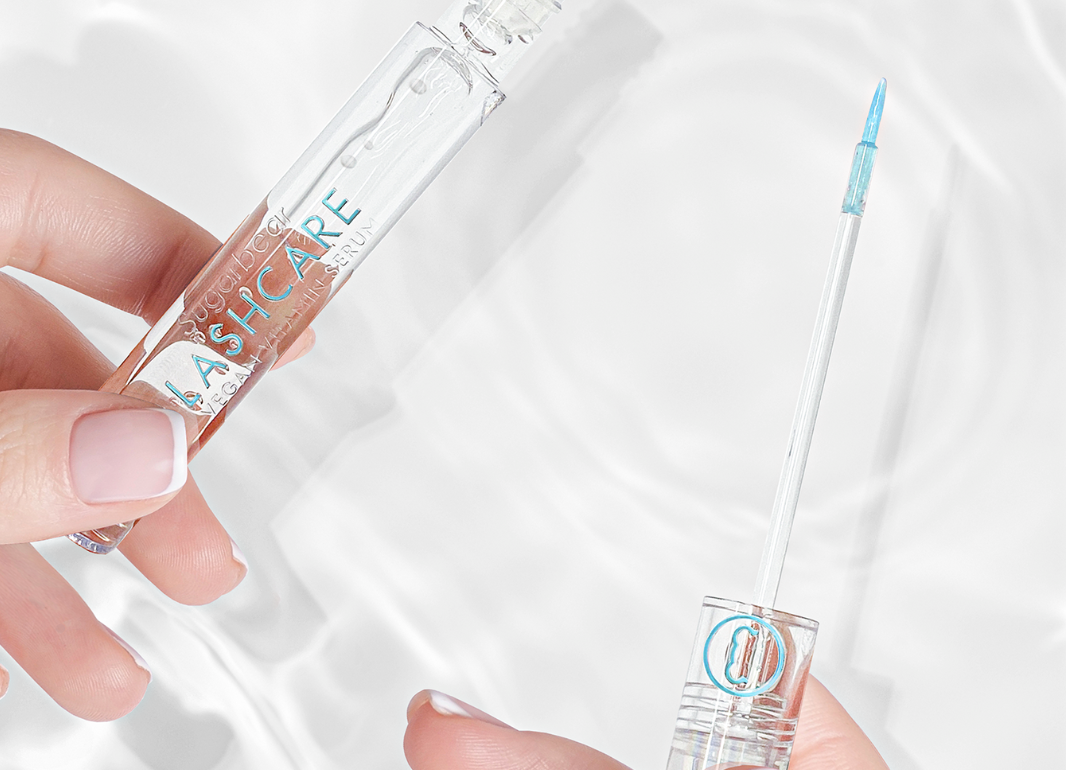 Aiding in hair growth, Sugarbear offers an easy-to-use Lashcare Vitamin Serum that is vegan clean, scent-free and hypoallergenic. Made with powerful peptides, vitamins, botanical flower extracts, and microbubbles infused with hyaluronic acid and amino acids. Use in the morning and evening to promote the appearance of longer-looking, stronger-feeling and fuller-looking lashes.
It is formulated without alcohol, silicone, prostaglandin, formaldehyde, hormones, glutens, parabens, nuts and soy. This serum is safe for daily use for all eye colors, contact lenses and eyelash extensions. Plus the packaging and vial are recyclable.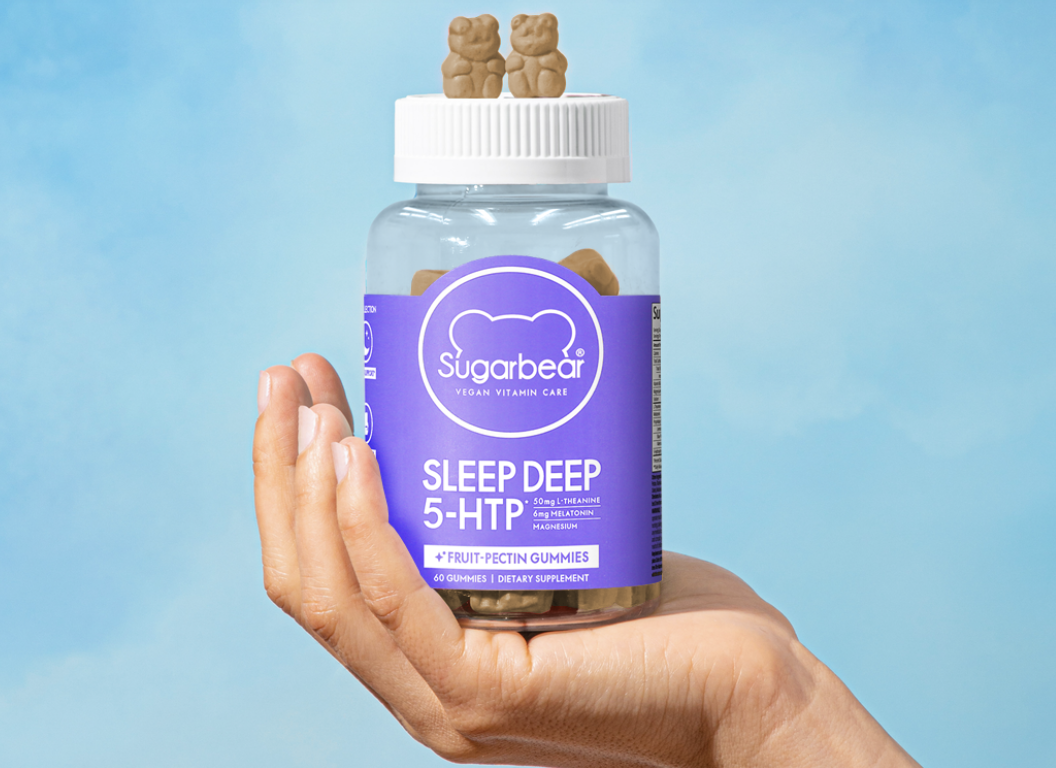 Sugarbear
For those suffering with sleeping issues Sugarbear offers Sleep Deep 5-HTP Vitamin gummies formulated with Melatonin. The chewable berry flavor includes Sugarbear's proprietary Rest Well blend that includes lemon balm, passionflower and Valerian root. They are made without artificial sweeteners and flavors.
Studies have shown that the key ingredients in these gummies such as Theanine helps support relaxation and a positive mood. Magnesium aids in the body's production of melatonin, a natural hormone that regulates your sleep cycle. They also have Vitamin B-6 to help the body regulate amino acid and tryptophan levels which also naturally help the body produce melatonin.
A one month supply is $29.99 and available at ULTA and Sugarbearvitamincare.