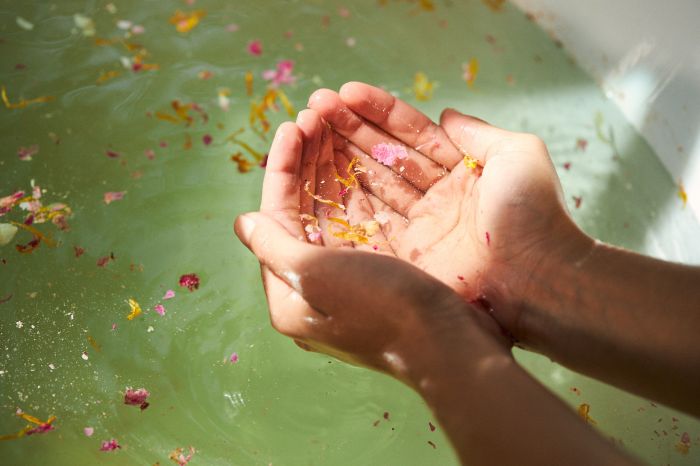 Reed + Gwen promotes super-sustainable beauty with products from one of the most sustainable brands in the world, Avocado Green, the mattress and bedding company with a mission to set a new standard. Avocado is bringing its same trusted environmental and social responsibility to the beauty industry with Reed + Gwen.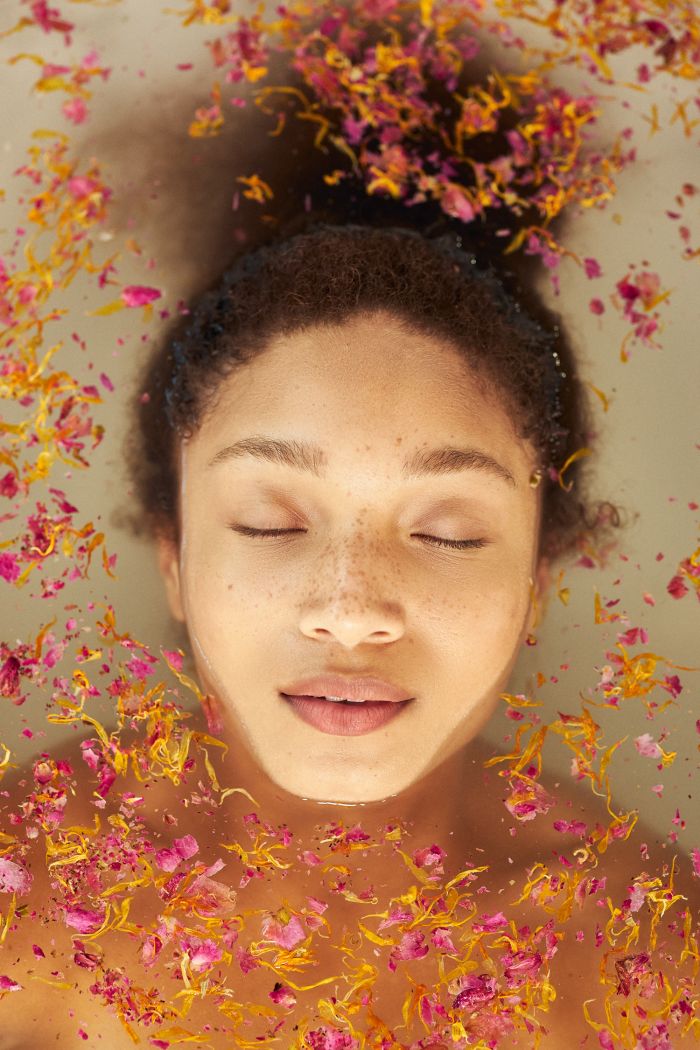 Formulated with little or no water and made in the USA, Reed + Gwen paves the way toward the future of conscious and sustainable beauty, representing the powerful pinnacle of nature and science for the ultimate performance. The line is radically transparent and obsessively safe, intentionally excluding more than 6,500 ingredients suspected to harm people or ecosystems. Reed + Gwen provides concentrated, nourishing self-care rituals that provide reliable results you can see and feel – without harming the planet. That means no sulfates, parabens, silicone, toxic chemicals or hormone-disrupting substances. 
As a Certified B Corp® and carbon negative company, Reed + Gwen believes in being a business that is a force for good in addition to providing world-class beauty products. They are among a small group of beauty brands worldwide to be Climate Neutral-Certified, and as a subsidiary of Avocado Green Brands, Reed + Gwen is proud to partner with 1% for the Planet and Water For People. The bath and body formulas are naturally scented with botanical extracts, vegan, cruelty-free and backed by trusted industry certifications like Made Safe and EWG. 
The Reed + Gwen personal care line includes products that are plant-based, genderless, non-toxic and bottled in packaging made with 100% renewable energy and easy to recycle glass and aluminum: 
Snoozy Bath Soak – This aromatherapeutic, muscle-relaxing and stress-releasing bath soak is the perfect escape from life's worries. Lavender and rosewood create a tranquil sanctuary. Himalayan sea salts ease muscles and magnesium flakes soothe tired and sore muscles for renewing tension relief.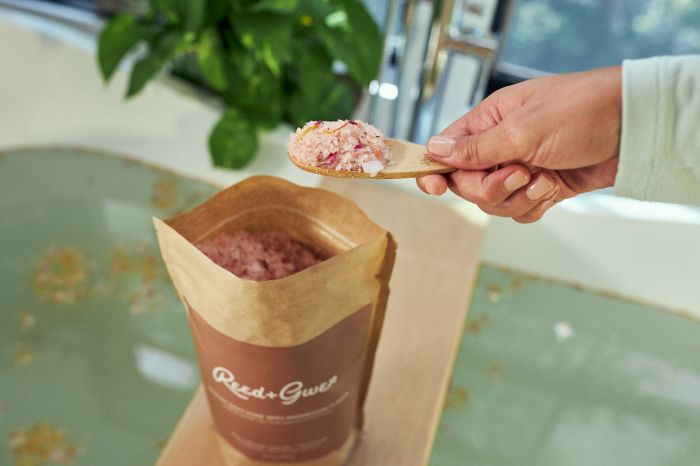 Supercharged Reishi Body Melt – Adaptogenic Reishi mushrooms, combine with hyaluronic acid and ceramides to create a unique effective formula that intensely moisturizes while shielding your skin barrier from harsh pollutants.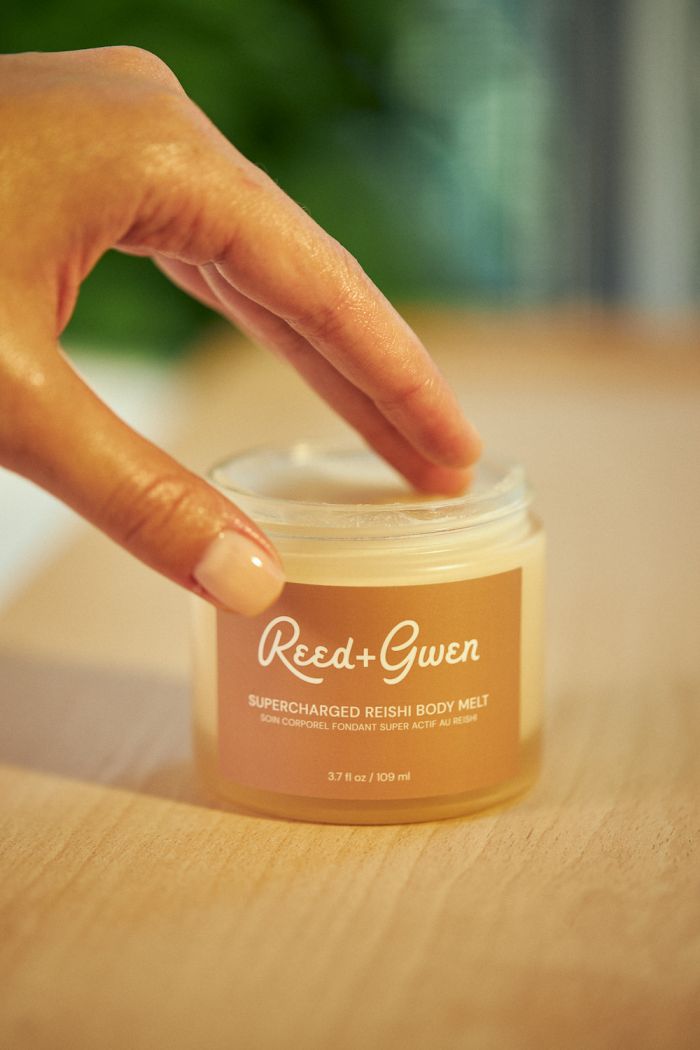 Grounding Dry Body Oil – A lightweight, non-greasy, and fast-absorbing dry body oil that soothes parched skin with powerful antioxidants, calming passionfruit seed oil and renewing ingredients.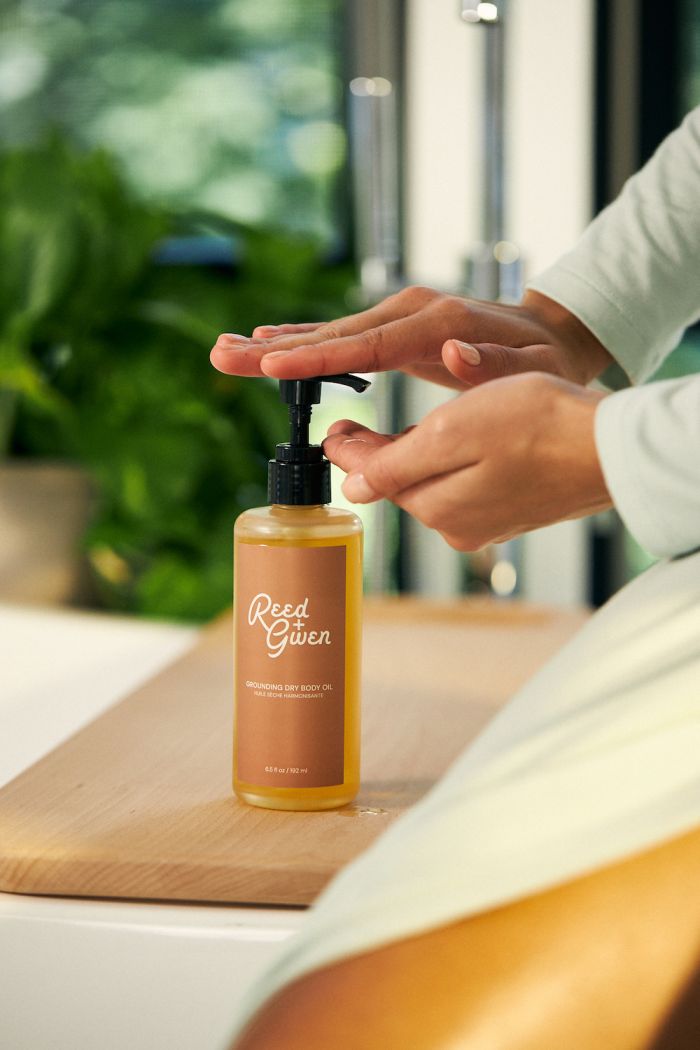 Reed + Gwen is available direct-to-consumer at www.reedandgwen.com.  
Photos courtesy of Reed + Gwen