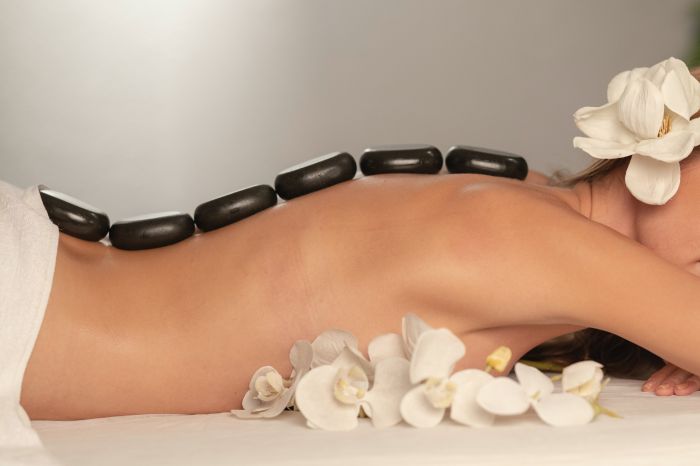 Photo by Engin Akyurt
There's something magical about finding the best spas out there, those places where you can just relax, enjoy, and replenish your body and mind. The places where everything else seems to disappear and you come out as a new person. These four amazing spas around the world are guaranteed to give your body and mind the royal treatment.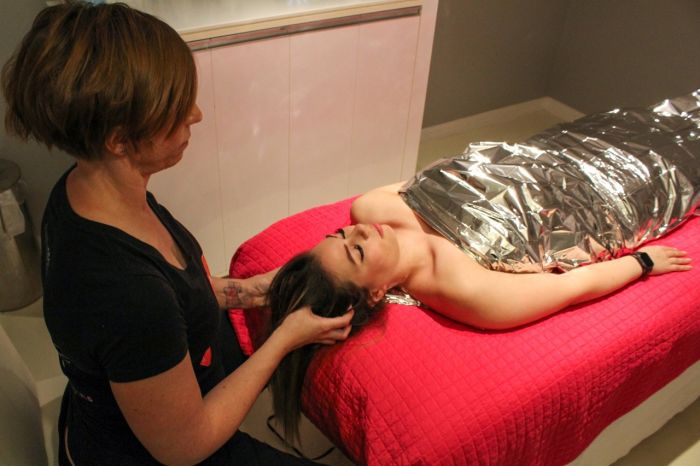 Photo by Away Spa at W Scottsdale
The Quench full body treatment at the AWAY Spa at W Scottsdale offers a sensorial cocooning experience that helps restore and rehydrate. Ideal for post sun exposure, this soothing experience includes a renewing Body Strategist Peel Scrub containing orange peel particles for deep exfoliation and skin silkiness, followed by cocooning with a thermal blanket and Body Strategist Nutritional Mask. The treatment finishes with Body Strategist Oil and mask made with organic tanu oil and sweet almond and green walnut extract, beneficial for anti-inflammatory and added antioxidants.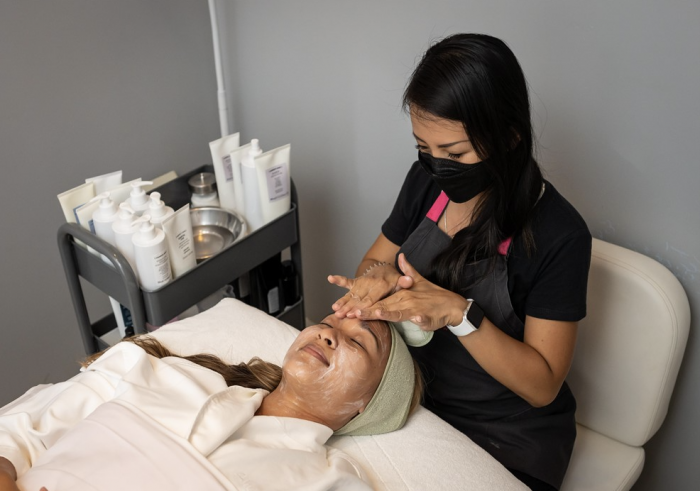 Photo by Away Spa at W Scottsdale
Featured on AWAY Spa's secret menu, the Citroen Facial is packed with vitamins and antioxidants to fight free radical damage and erase the signs of aging for a more youthful complexion. Rich in hyaluronic acid, this facial helps with exceptionally dehydrated skin from hot climates or is great for pre-sun exposure. The facial begins with a cleanse of Essential Milk and Essential toner, followed by an Essential Scrub made with silica particles and jojoba spheres for soft exfoliating action. Between hand, arm and facial massages, Hydra memory bi-phasic mask, serum, eye gel, and face cream gel rich in omega 3, and vitamin E is applied to the face for intensive hydrating and plumping, resulting in visibly hydrated and luminous skin.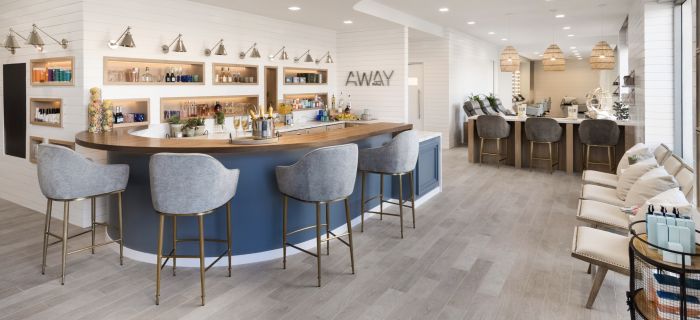 Photo by Away Spa at W Scottsdale
AWAY Spa is a full-service spa and salon inclusive of a four-stool bar serving up signature cocktails and specialty drinks and a curated food menu. Whether in dire need of some pampering ahead of a night out, or revitalization from the night before, AWAY Spa at W Scottsdale is the go-to place for glamor, providing a variety of customized treatments ranging from traditional deep tissue massages to makeup and hair. The spa is proud to partner with Comfort Zone, Skin Regimen, Davines and Hylunia to provide the most prestigious pampering. Guests of AWAY Spa have access to complimentary valet parking and complimentary access to W Scottsdale's pool on the WET Deck.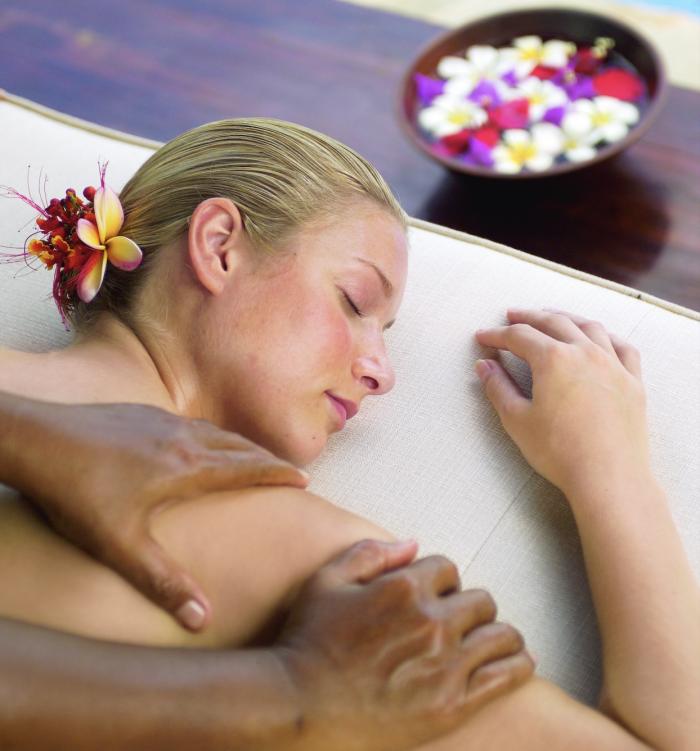 Photo by The Spa at Jean Michel Cousteau Resort
Nurture and treat the mind, body and soul with the Maucokona, a deep and regenerative treatment at The Spa at Jean-Michel Cousteau Resort in Savusavu, Fiji. The Maucokona integrates a variety of Fijian tribal practices using summer ingredients like raw sugar and coconut oil scrub, gentle exfoliation, and a banana leaf wrap. Maucokona will ultimately relieve pain and help balance the musculoskeletal system.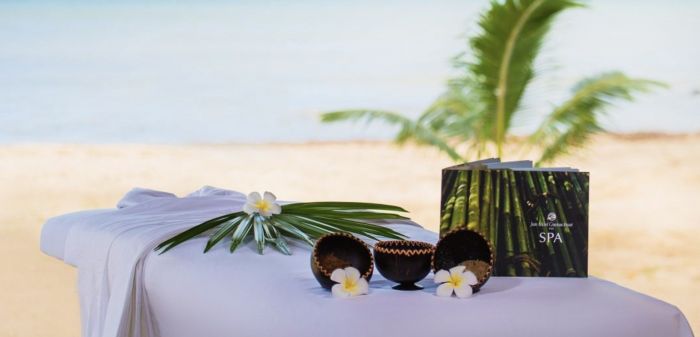 Photo by The Spa at Jean Michel Cousteau Resort
The award-winning, five-star Jean-Michel Cousteau Resort in Fiji is one of the South Pacific's most renowned vacation destinations. Located on 17 flourishing acres on the island of Vanua Levu, the eco-luxury resort overlooks the peaceful waters of Savusavu Bay and offers an exclusive escape for families, couples and discerning travelers looking for an authentic Fijian experience. A vacation at Jean-Michel Cousteau Resort offers an unforgettable personal experience that is derived from the natural beauty of the island and the warmth of the staff.
A range of spa treatments is available in-bure or in the resort's beachside spa bures. Located on the sand at the water's edge, spa bures afford guests complete privacy and unparalleled views of the tranquil sea and rolling hills, providing the ultimate in Fijian-style relaxation.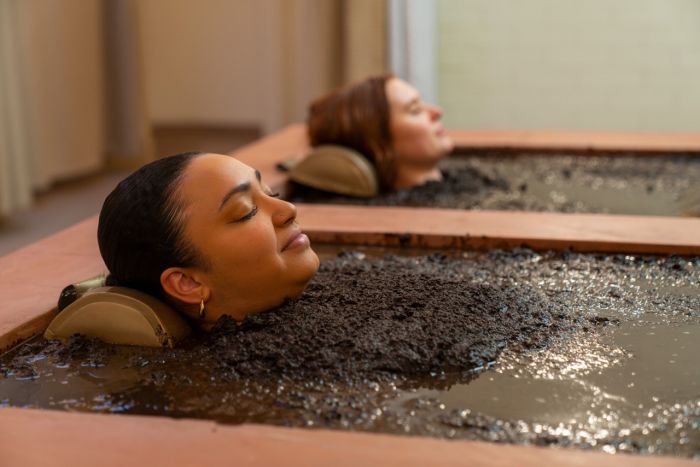 Photo by The Spa at Dr. Wilkinson's Backyard Resort and Mineral Springs
Enjoy the Mudslingerat The Spa at Dr. Wilkinson's Backyard Resort & Mineral Springsin Calistoga, California. It's Mud Bath mixed with The Doc's original recipe of Volcanic Ash, Peat Moss and Geo-Thermal Mineral water. Your Mud Bath treatment will be followed by a mineral whirlpool bath and volcanic ash facial mask, a Geo-Thermal Mineral Steam, and ending with a blanket wrapped and cold cloth rest to cool off from the treatment & that summer sun.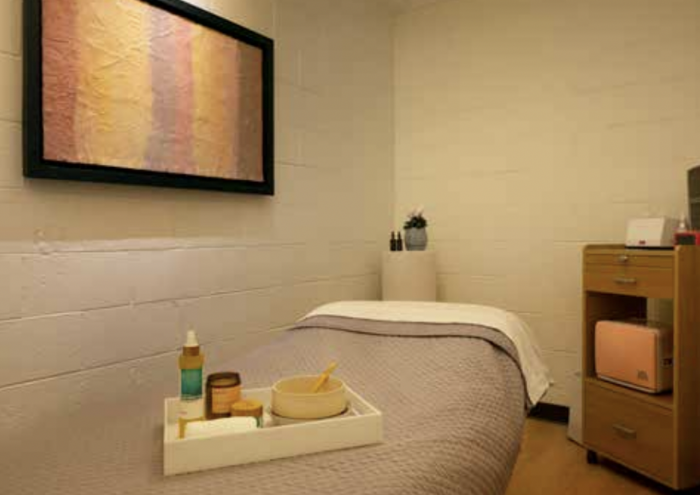 Photo by The Spa at Dr. Wilkinson's Backyard Resort and Mineral Springs
The iconic spa destination on Calistoga's main street, easily identifiable by its original neon sign and vintage 1952 Buick Special parked at the curb, has attracted wellness seekers for seven decades from around the world. The spa remains the main attraction of the resort, offering the same world-renowned, mineral-rich mud bath treatments and secret-formula mud mixture of organic, local Calistoga volcanic ash perfected by Doc Wilkinson almost 70 years ago. The spa features four completely renovated massage rooms, a brand-new outdoor spa garden for al fresco treatments, four indoor mud baths, seven indoor and two outdoor mineral baths, cold deluge shower, and dedicated geothermal mineral pool filled with calming, varied temperature water sourced from Calistoga's natural healing springs.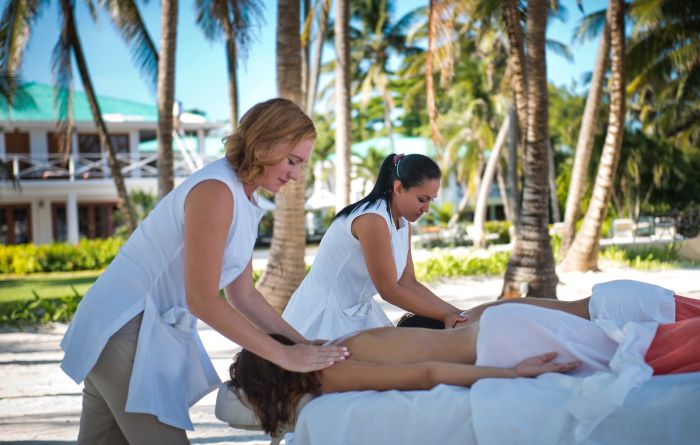 Photo by The Spa at Victoria House
Exfoliate with Europe's 'ilike' Yoghurt Power Peel topped off with a rejuvenating Sour Cherry Masque with the Rejuvenating Sour Cherry Body Wrapat the The Spa at Victoria House Resort & Spa, Belize. Luxuriate under a thermal blanket while you're treated to a calming head massage, followed by a warm rejuvenating shower rinse, finishing with a gentle application of Sour Cherry Moisturizer and grapeseed oil.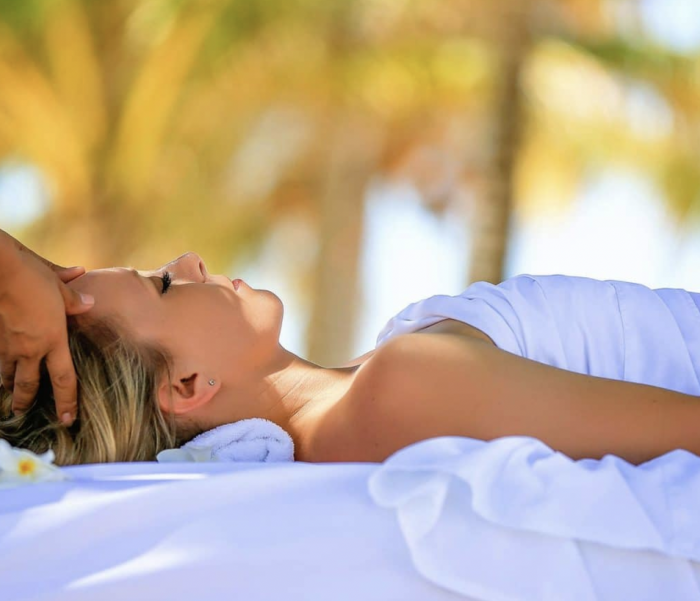 Photo by The Spa at Victoria House
Treat your hair to a hibiscus Honey Hair Masque, a nourishing and hydrating treatment of warm Belizean coconut oil and freshly picked Hibiscus flowers saturated in golden brown honey. These are generously applied and massaged into the scalp and hair. The therapist will also supply a cute braid or bun if the guest chooses to leave ingredients in overnight to maximize the treatment.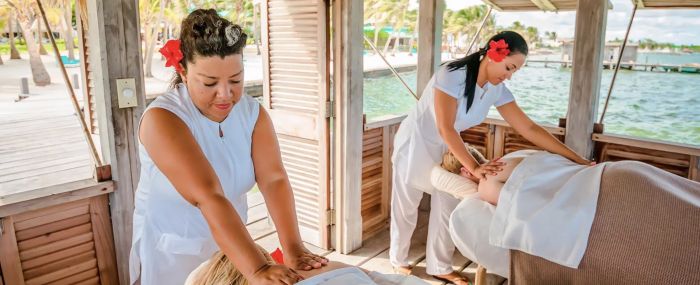 Photo by The Spa at Victoria House
Victoria House Resort & Spa is a romantic destination where couples can enjoy the perfect blend of relaxation in a tranquil beachfront setting and range of adventure activities, from exploring ancient Mayan temples, limestone caves, and cenotes, to zip-lining through tropical rainforests. The Spa at Victoria House Resort & Spa, Belize is a full-service spa that provides relief from life's daily demands with four treatment salons – including a couple's salon – and over 36 different treatments. The spa invites guests to unwind with relaxing, restorative treatments such as a Coco Body Polish and Sour Cherry Antioxidant Body Wrap, in addition to a signature relaxation massage, acupuncture, and hot stone massage. Each massage and treatment is created to personalize the guest's experience and is tailored to specific interests or requirements.
Photo by Roberto Nickson