From plant-based formulas that enhance sleep, to phytoplankton-infused electrolytes, Aprico offers the best in vegan and natural supplements to support and elevate a daily routine. The innovative wellness brand based in Boulder, Colorado combines ancient plant compounds with cutting-edge nano-emulsion technology to create effective, specialized, backed-by-science supplement blends in easy-to-take formats. Founded by the team at Quicksilver Scientific and utilizing patented and patent-pending technology proven to promote high bioavailability and fast uptake of active ingredients into the body, Aprico's line of products features convenient, great-tasting drops, gummies, and sachets for preventative, daily, and targeted care. All Aprico products are made with clean ingredients, formulated on-site and manufactured in our SGS-certified cGMP facility, and are subject to rigorous quality controls, including internal and external potency and purity testing. Try each for a summer activity bundle that increases everyday wellness: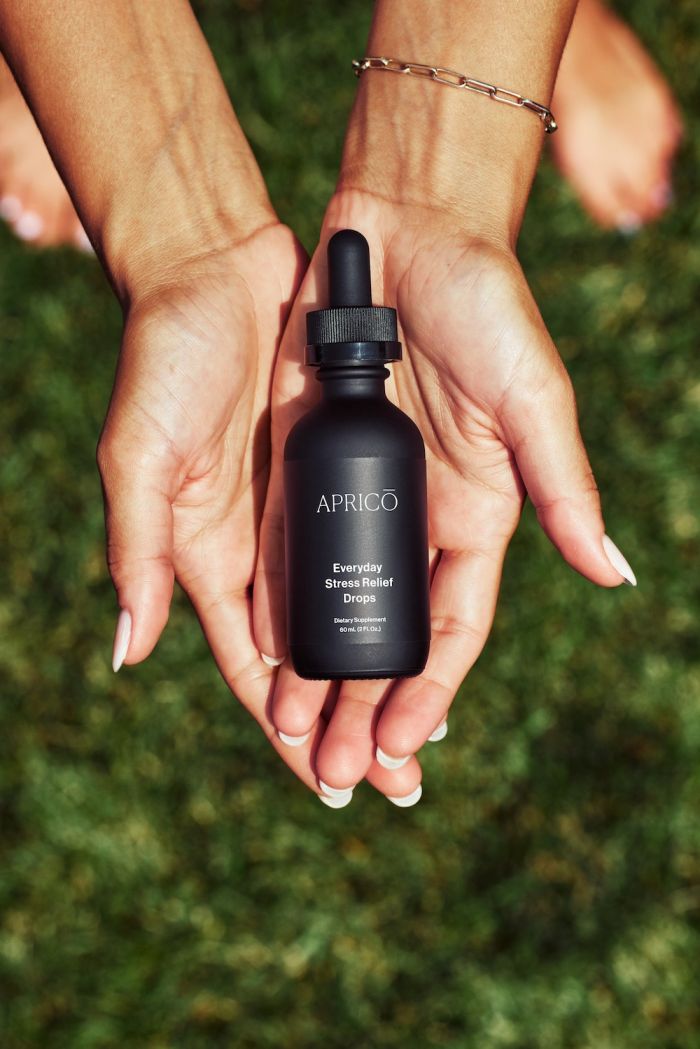 Everyday Stress Relief Drops ($44.99) 30 day supply
Fast-acting for a soothing sense of calm. The star of this elegant blend is THC-free broad-spectrum hemp extract, paired with the soothing botanical skullcap, and the balancing amino acid L-theanine – designed to support an entire body shift into relaxation, with just a touch of lemon and mint.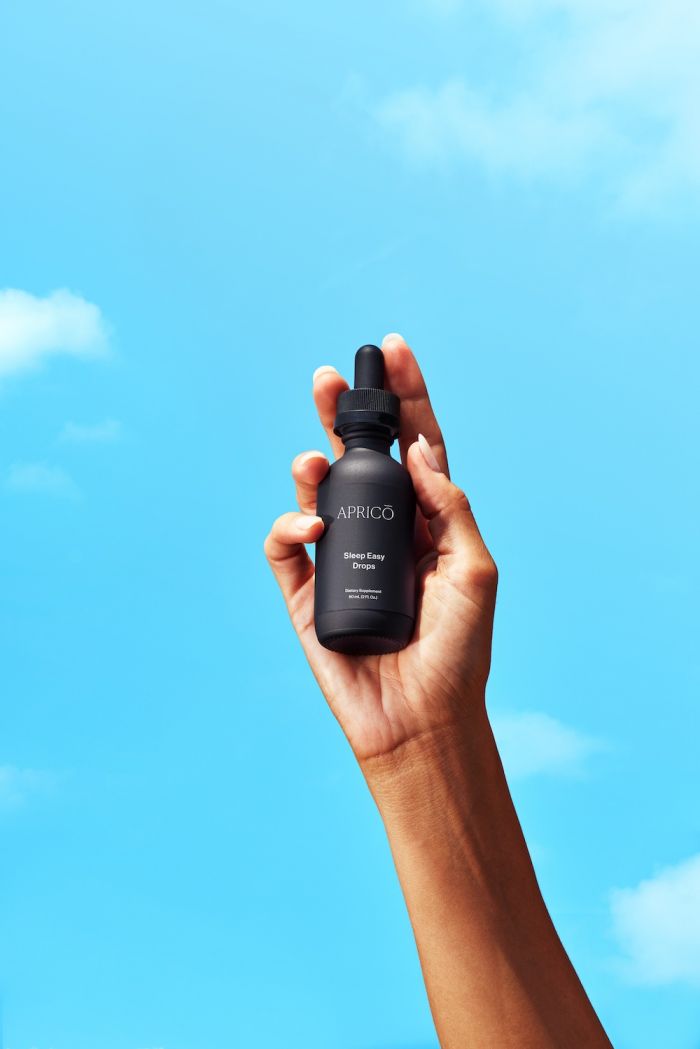 Sleep Easy Drops ($44.99) 30 day supply
Designed to promote sweeter dreams and deeper slumber, this elegant formula combines fast-acting hemp with GABA and the soothing botanicals, L-theanine, melatonin, and lavender to lull you to zzz's with just a single drop. 
Hydrate + Replenish Sachets ($50) 30, 10 mL individual dose sachets 
Experience clean hydration and replenishment of electrolytes with Aprico's micro-filtered, 100% pure phytoplankton seawater mineral solution. Each travel-friendly sachet holds up to 78 essential minerals and rare trace elements for rapid restoration and revitalization prior to, during, or after activity and exercise.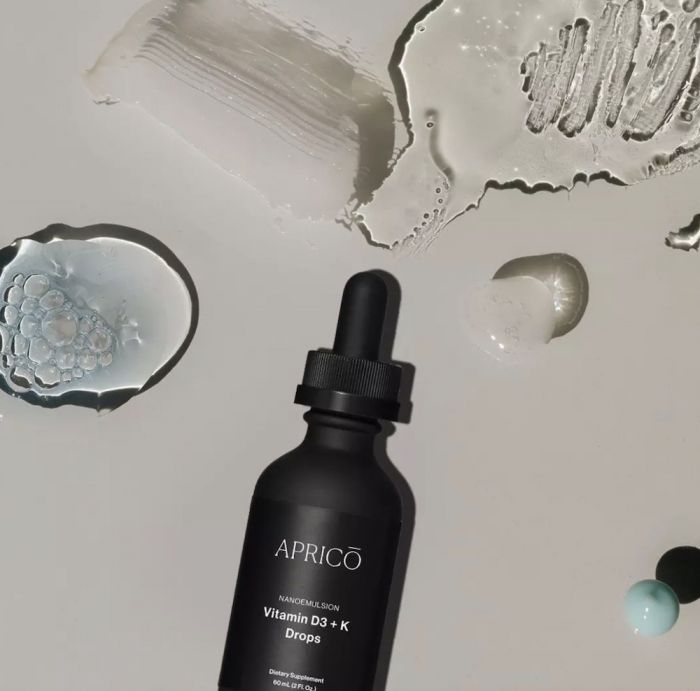 The sun is nature's way of delivering vitamin D. However, sunscreen use, living at certain latitudes, and lack of sun exposure may lead to a deficiency in this vitamin. Aprico combines vitamins D and K to maximize the effects of fundamental D and guide it where it's needed most. Support healthy D levels – rain or shine – with these replenishing drops.
Photos courtesy of Aprico