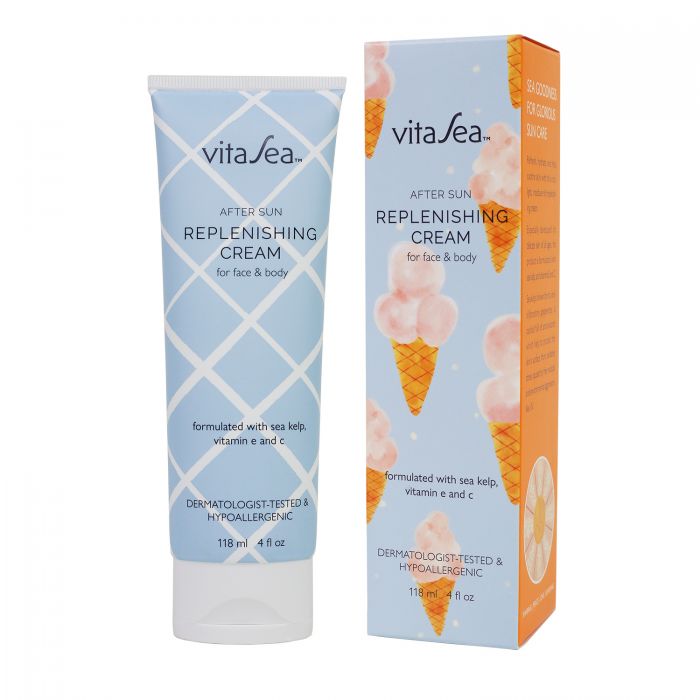 VitaSea
The VitaSea suncare brand co-founder, Christine Burger, grew up in Hawaii and has fond memories of the beauty of the island, playing in the waves, eating fresh papaya, watching her auntie dance the hula, and walking the beach with grandfather.
On the VitaSea website, Burger shares that when her family moved to California, she would fly back to the islands every summer to visit her grandparents, uncles, aunties and cousins. Every day was a 'sun' day, and she spent her days swimming, surfing, snorkeling, hiking to waterfalls and enjoying refreshing shaved ice. Even though sunshine is good, sunscreen is necessary. She helped create VitaSea with a mission to provide sustainable sun protection for those seeking a healthy, outdoor lifestyle while bringing environmental initiatives to the forefront.
She along with co-founder Matthew Burger are donating 100% of the online sales of their sun care brand VitaSea to the Maui Strong Fund. The fires in Lahaina Town and Maui devastated lives, homes and landscape. This community support "Maui Strong" Fund is an initiative by the Hawai'i Community Foundation, with Hawai'i Life aiming to help first responders and provide long-term relief.
"We stand 100% with our friends and family on Maui. As we watch the devastating videos of wildfire destroying everything in its path, we are heartsick. We have made a decision to do as much as we can to help," said co-founder Matthew Burger. "Beginning today through Sept. 30, 2023 we will donate 100% of our proceeds from online sales to the Maui Strong Fund that has been set up by the Hawai'i Community Foundation. HCF has waived all fees; so 100% of our money will go towards supporting the community through services, including shelter, food, financial assistance and other needs as they arise. To kickstart the initiative, we are donating the firest $10,000. Thank you for joining us in helping our beloved State of Hawai'i."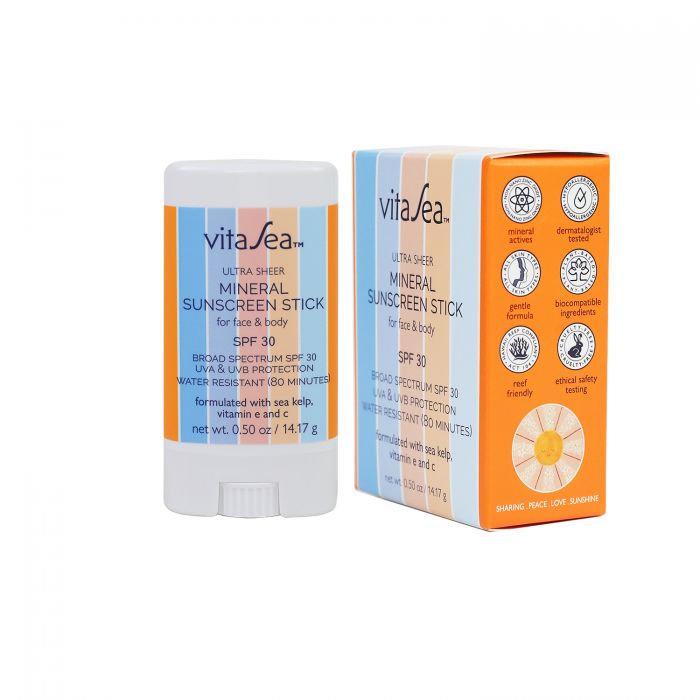 VitaSea
All VitaSea suncare products are formulated with Vitamin E, Vitamin C and Sea Kelp. Known for its anti-inflammatory properties, this suncare is packed with antioxidants to protect the skin's surface from oxidative stress caused by free radicals and UV environmental aggressors.
VitaSea products are plant-based, hypoallergenic and dermatologist-tested for sensitive skin.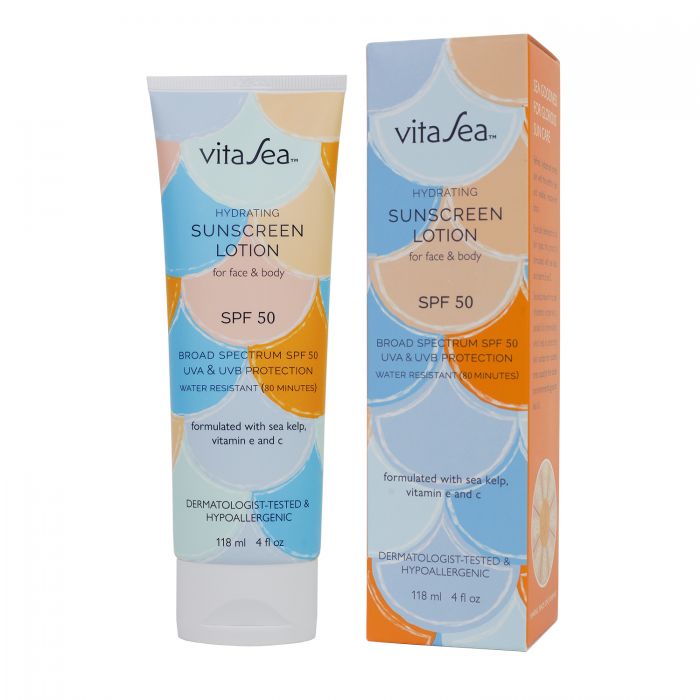 Vita Sea
SInce there are two sun care preferences for protection, VitaSea has developed two types of sunscreen products; mineral-based and clear coverage. 
On the VitaSea website, they describe mineral-based as like wearing a sweater. It's a physical block between the sun and your skin. It goes on white and needs to be rubbed in sheer. The two primary ingredients used for mineral sunscreen is non-nano zinc oxide and titanium dioxide. It's ideal for those with sensitive skin or acne-prone. It's ideal to use near the coast, as Mineral sunscreen has the least impact on reefs and marine life.  
Clear sunscreen's active ingredients absorb harmful UVA and UVB rays. It goes on clear and creates an invisible barrier between the sun and your skin. VitaSea uses only ingredients that adhere to Hawaii Act 104 (Reef Compliant). This type of sunscreen is good for everyday use and ideal for inland activities.
The premium VitaSea products include Ultra Sheer Mineral Sunscreen Stick SPF 30, Ultra Sheer Mineral Sunscreen SPF 30, Hydrating Sunscreen Lotion SPF 50, Sunshine Warrior Sunscreen Super Spray SPF 50 and After Sun Replenishing Cream. Prices range from $14 to $45.