When the sun shines and the beach beckons, finding the perfect swimwear becomes essential. Whether you prefer a classic bikini, a sleek one-piece, or a trendy high-waisted style, the right swimwear can make you feel confident, stylish, and ready to make a splash. In this article, we will explore some of the best swimwear brands renowned for their exceptional designs, quality craftsmanship, and ability to cater to a variety of tastes and body types.
Solid & Striped has earned a reputation as one of the leading swimwear brands for its timeless designs and high-quality fabrics. With a focus on clean lines and classic silhouettes, their swimsuits exude elegance and sophistication. Solid & Striped offers a wide range of styles, from minimalist one-pieces to retro-inspired bikinis. Their attention to detail, excellent fit, and luxurious materials make them a favorite among fashion-forward beachgoers worldwide.
Marysia stands out for its distinctive scalloped-edge swimwear designs. Created by Polish-born designer Marysia Dobrzanska Reeves, the brand combines modern aesthetics with feminine charm. The signature scalloped edges add a playful touch to their swimsuits, which come in an array of colors and styles. Marysia's attention to detail and commitment to quality result in swimwear that is not only fashionable but also comfortable and flattering for various body types.
Zimmermann, an Australian brand known for its romantic and bohemian-inspired designs, has become synonymous with luxury swimwear. Their exquisite craftsmanship, delicate prints, and intricate detailing set them apart. Zimmermann offers a diverse range of swimwear styles, from ruffled bikinis to elegant one-pieces. Their attention to detail, combined with premium fabrics and flattering cuts, creates swimwear that effortlessly captures the essence of effortless style and sophistication.
Summersalt has gained popularity for its commitment to inclusivity and sustainability. This American brand offers swimwear that is designed to fit a wide range of body shapes and sizes, with styles ranging from classic to bold. Summersalt's suits are made from recycled materials and feature UPF 50+ sun protection. Their swimwear combines comfort, style, and functionality, making it a go-to choice for those who prioritize both fashion and sustainability.
Eres, a French luxury swimwear brand, is known for its refined and timeless designs. With a focus on sophisticated cuts and impeccable fit, Eres creates swimwear that exudes understated elegance. Their use of high-quality fabrics and attention to detail results in swimwear that is both comfortable and flattering. From chic one-pieces to sleek bikinis, Eres offers a range of styles that celebrate the beauty of simplicity.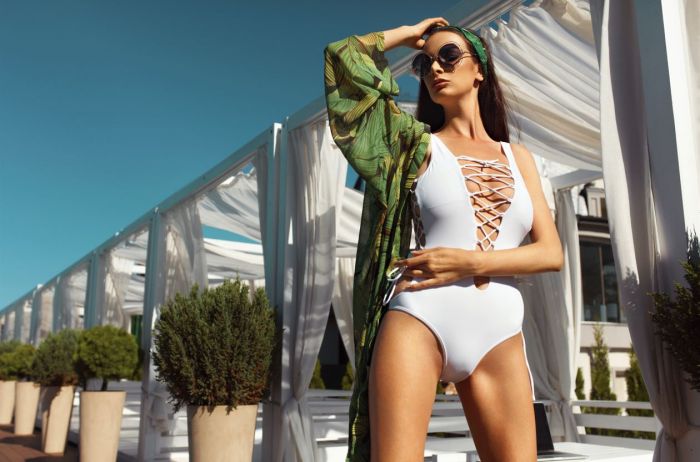 When it comes to swimwear, finding the perfect balance of style, comfort, and quality is key. The swimwear brands mentioned above, including Solid & Striped, Marysia, Zimmermann, Summersalt, and Eres, have earned their place among the best for their exceptional designs, attention to detail, and ability to cater to various tastes and body types. With their diverse offerings, these brands ensure that every beach or poolside experience is not only fashionable but also empowering and confidence-boosting.
Others you might like:
VIX

Sophisticated fashionistas all over the world have been spotted wearing luxe bikinis and bohemian chic cover ups from ViX since designer Paula Hermanny stepped onto the swim scene in 1998. ViX's sexy collection of resort wear for women features some of the most forward-thinking spins on beach fashion today. The swimsuit line shines, incorporating super-hot tortoiseshell details and cutting-edge materials like resin to accentuate ViX's trademark leather and gold accessories. The ViX collections include a number of flowy beach cover ups and dresses, sarongs, hats, bags and sandals, perfect for the pool and the palapa alike. ViX has a long roster of celebrity fans and has additionally been featured in publications including Vogue, Elle, InStyle, People, and Sports Illustrated,
ALBERTINE

Inspired by the ultra-feminine lace lingerie designs of their grandfather, sisters Anémone and Caroline Anthon created Albertine as a continuation of a longtime family trade. Known for their silhouettes that can go from beach side to boardwalk in a pinch, Albertine epitomizes femininity. With flounce cuts, watercolors, and floral patterns as a regular part of design repertoire, you can rely on Albertine to bring you the best of luxury swimwear
OYE SWIMWEAR

OYE, which stands for Open Your Eyes, is a brand that specializes in a little otherworldly edge. Twin sisters and Istanbul residents Ayca and Zeynep Sadikoglu began creating swimwear for themselves, only to have it catch like wildfire among friends and strangers alike. Their atelier specializes in creating a luxurious, high quality swimsuit with an international flair – echoing their own lives spent around the globe.
SUBOO

SUBOO's stunning range of ready to wear apparel, swimwear and accessories are Perfect for weekenders and sun-seeking antipodeans. Originally launched as a Resort brand in 2007, the success of this simple concept paved the way for an expansion into women's beach and spring-summer apparel and accessories. Suboo has translated into a multinational label designed for women that have moved beyond the surf labels of their teens in search of a more stylish label to love.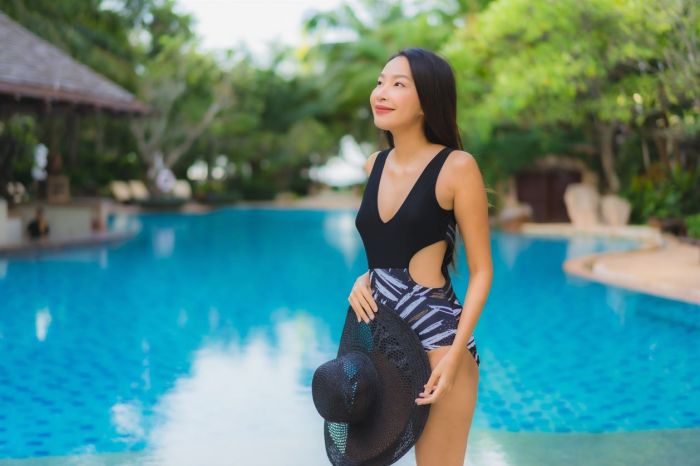 For more options:
Best Swimwear in Best of Luxury