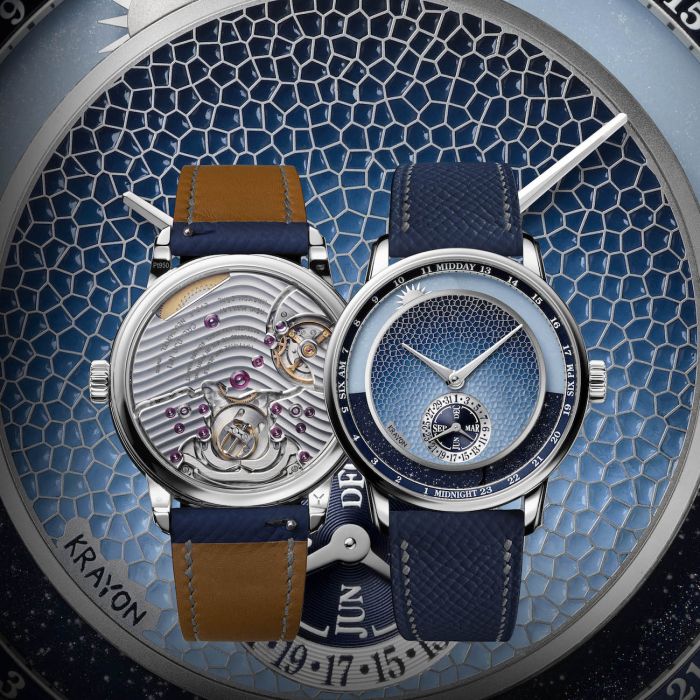 From JustLuxe content partner iW Magazine
Krayon's stunning artisanal complication, the Anywhere Métiers d'Art Azur, is cased in platinum and indicates hours and minutes via two hands in the center of a dial that appears to be suspended in the center of the watch.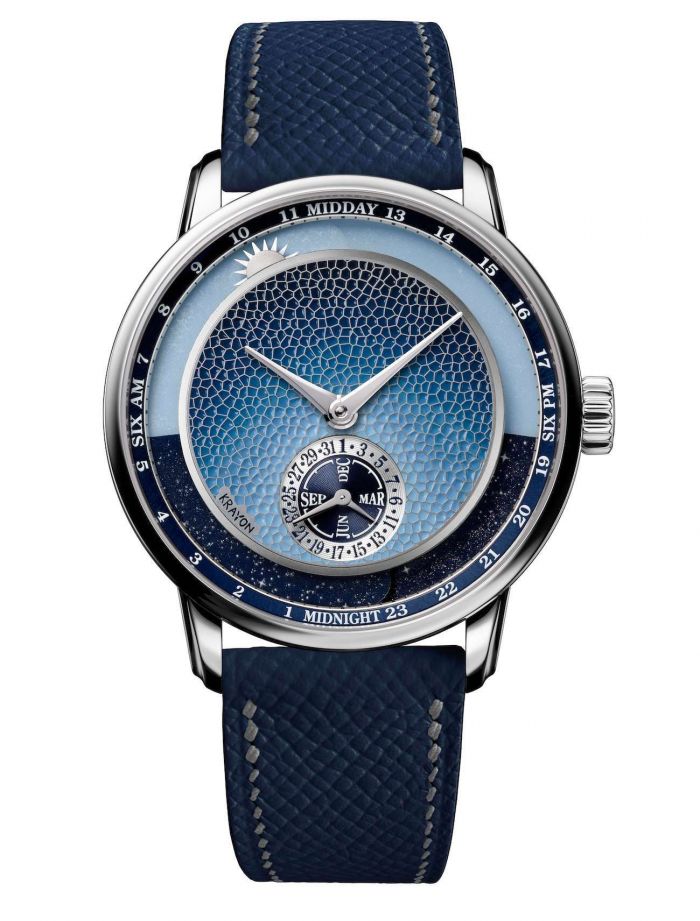 The Krayon Anywhere Métiers d'Art Azur
The time display is surrounded by a sun-icon solar display that indicates the time over 24 hours. The ring-shaped display is divided into a diurnal sector (sky blue) and a nocturnal sector (midnight blue). These displays indicate the sunrise and sunset times, a read on the inner bezel.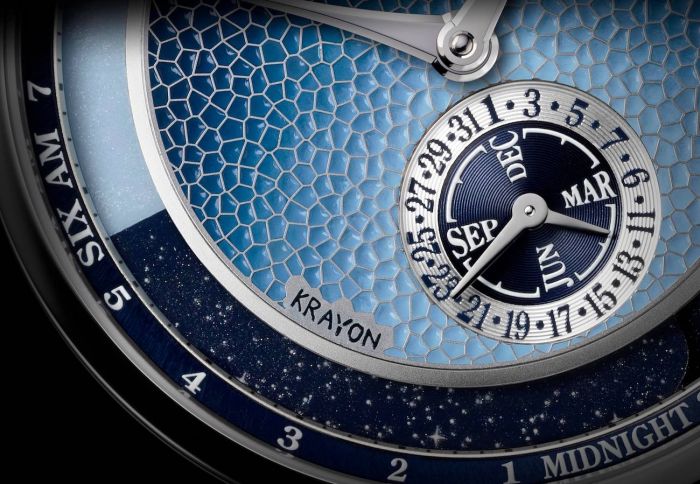 The date and month are seen on a subsidiary dial at 6 o'clock.
The new watch echoes the Swiss independent watchmaker's superb Krayon Anywhere Edition Only Watch 2021. The exceptional dial is created by an enamelist who has deposited, by hand, a dot of lacquer until the desired blue color is obtained, producing a truly unparalleled result.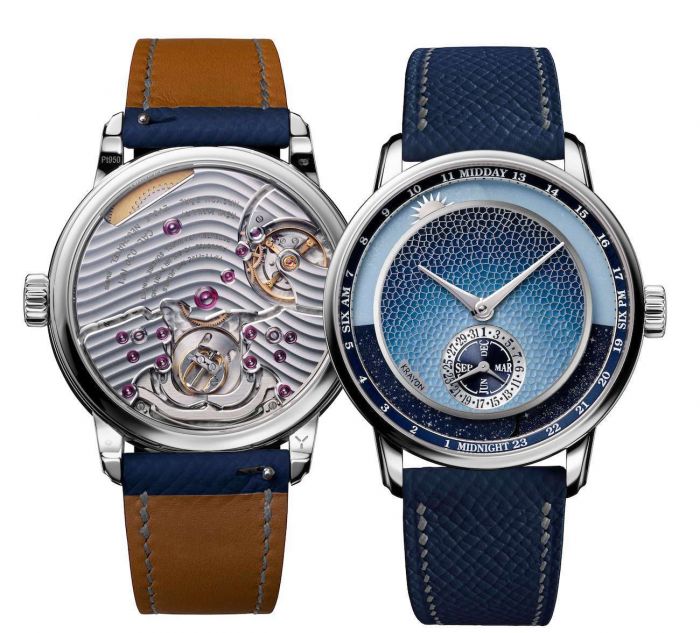 Krayon explains that as a double calendar, for which all months last 31 days, the watch requires only five annual adjustments, easily and quickly made using the crown in both directions.
Krayon has equipped the Anywhere Métiers d'Art Azur with the in-house Caliber C030, entirely assembled by Rémi Maillat, Krayon's founder and master-watchmaker.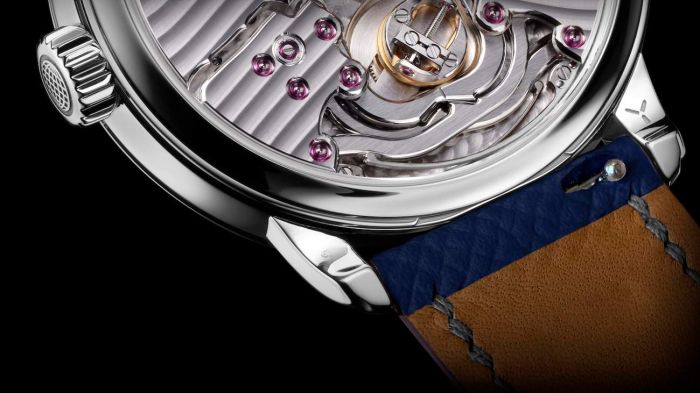 The manual-wind 39mm by 9.5mm watch offers an impressive eighty-six hours of power reserve. A limited edition of fifteen, it offers the purchaser the opportunity to set the watch to the city or location of his or her choice for the indication of sunrise and sunset.
Price: CHF 150,000.