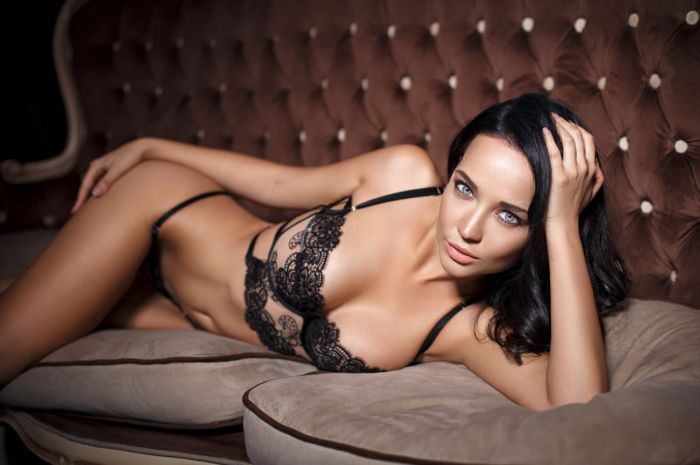 When it comes to expressing confidence, embracing sensuality, and celebrating the art of seduction, the right lingerie can make all the difference. From luxurious lace to provocative designs, the world of sexy lingerie offers a wide array of options. In this article, we will explore some of the best lingerie brands renowned for their impeccable craftsmanship, exquisite designs, and empowering aesthetics.
Agent Provocateur is synonymous with luxury and seduction. Renowned for its provocative yet sophisticated designs, this British brand blends high-quality materials, meticulous attention to detail, and a daring aesthetic. With its bold lace patterns, intricate embroidery, and impeccable fits, Agent Provocateur offers an enchanting range of lingerie, from classic black sets to vibrant and playful styles.
La Perla, an Italian lingerie brand, has been enchanting women for decades. With a focus on elegance and femininity, La Perla combines exquisite craftsmanship with sensuous silhouettes. Known for its delicate lace, luxurious silk, and intricate designs, their lingerie collections are a perfect blend of style and comfort. From seductive bras and panties to alluring corsets and nightwear, La Perla embodies timeless allure.
Victoria's Secret has become an iconic name in the lingerie industry, renowned for its glamorous and visually stunning designs. With an extensive range of styles, from intricate lingerie sets to indulgent loungewear, Victoria's Secret caters to a wide range of tastes and preferences. Their collections feature luxurious fabrics, intricate details, and bold colors, empowering women to embrace their beauty and sensuality.
Fleur du Mal is a contemporary lingerie brand that seamlessly blends elegance with a modern edge. With a focus on unconventional designs, this brand offers a fresh and daring take on lingerie. From strappy bras and provocative cut-outs to unexpected materials and unique embellishments, Fleur du Mal pushes the boundaries of traditional lingerie while maintaining a sense of sophistication and allure.
The world of sexy lingerie is a realm where confidence, elegance, and sensuality unite. These top lingerie brands, including Agent Provocateur, La Perla, Victoria's Secret, Fleur du Mal, and others, excel in crafting exquisite pieces that not only ignite desire but also empower women to embrace their bodies and express their individuality with style and grace. Whatever your preference, these brands offer a range of choices that are sure to make you feel confident and beautiful.
Others you might like:
CHANTELLE

According to the brand, much like a tuxedo is a wardrobe staple and symbol of elegance for a man, so is Chantelle Lingerie for a woman. The Parisian esthetic shows through in the use of quality fabrics, graphic silhouettes, and precise craftsmanship. Since 1876, Chantelle has developed imaginative color palettes for collections that represent luxury in their signature French style.
ERES

The Eres "savoir-faire" combines textile technology with a pure, refined and sophisticated style. Eres' concept is to enhance the body without artifice, to adapt to all figures and individual personalities and to combine luxury, creativity and timelessness in all of their collections
BORDELLE

Bordelle is an unconventional and sultry fusion between lingerie and outerwear. Known for their lustrous, strappy panels and unexpected combination of playful details with serious and strict designs, their look is truly like nothing else. Pure lust and true craftsmanship come together in these made-to-be-seen pieces