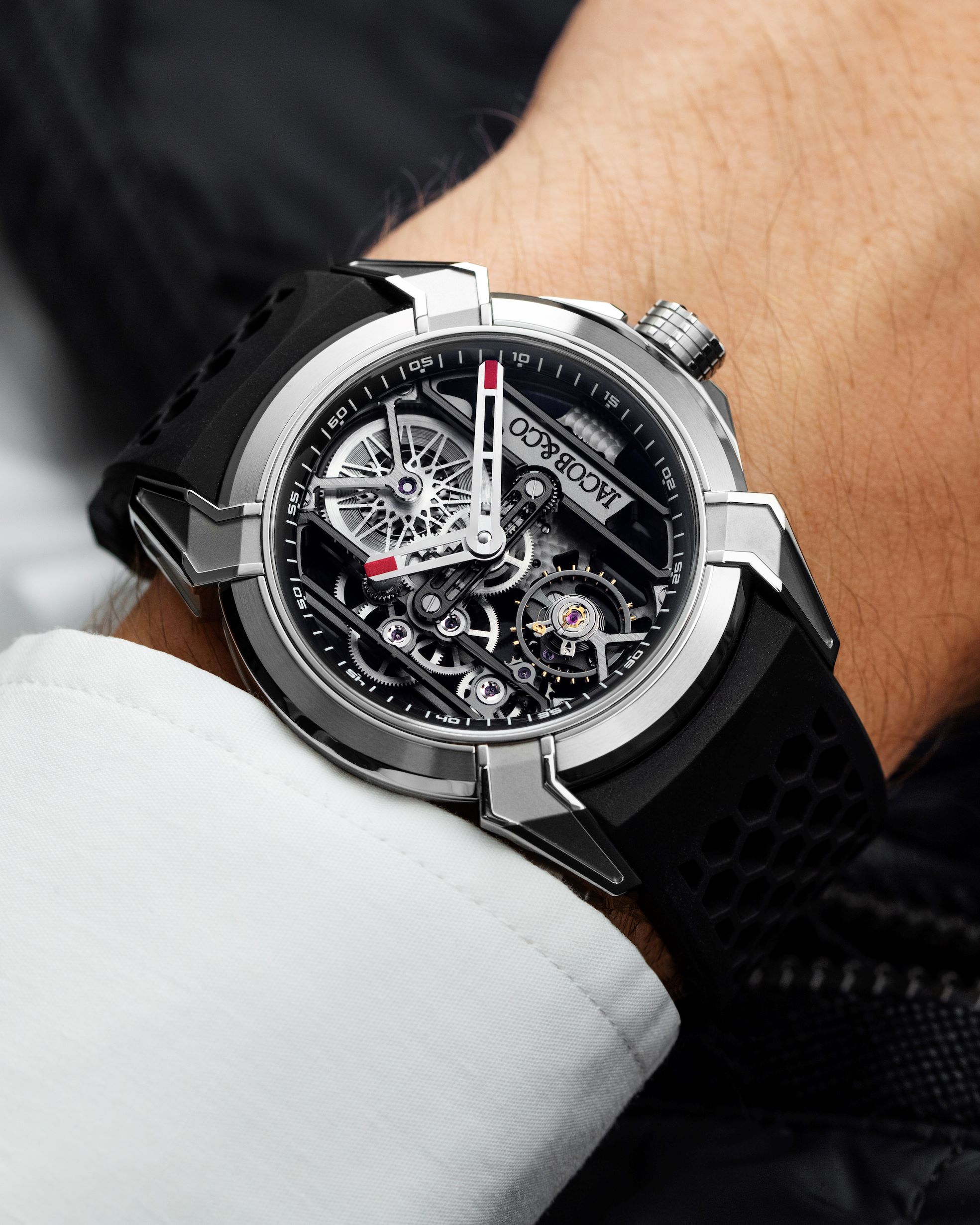 Jacob & Co
From astronomical figurines to celestial bodies, from collaborating with automobile giants to encrusting the entire dial with jewels, Jacob & Co is one of the few watchmakers that are pushing the envelope with creativity, watchmaking finesse and unbridled innovation. With an ocean of opportunity to horological marvels to offer, every watch aficionado has at least one Jacob & Co on their wish list!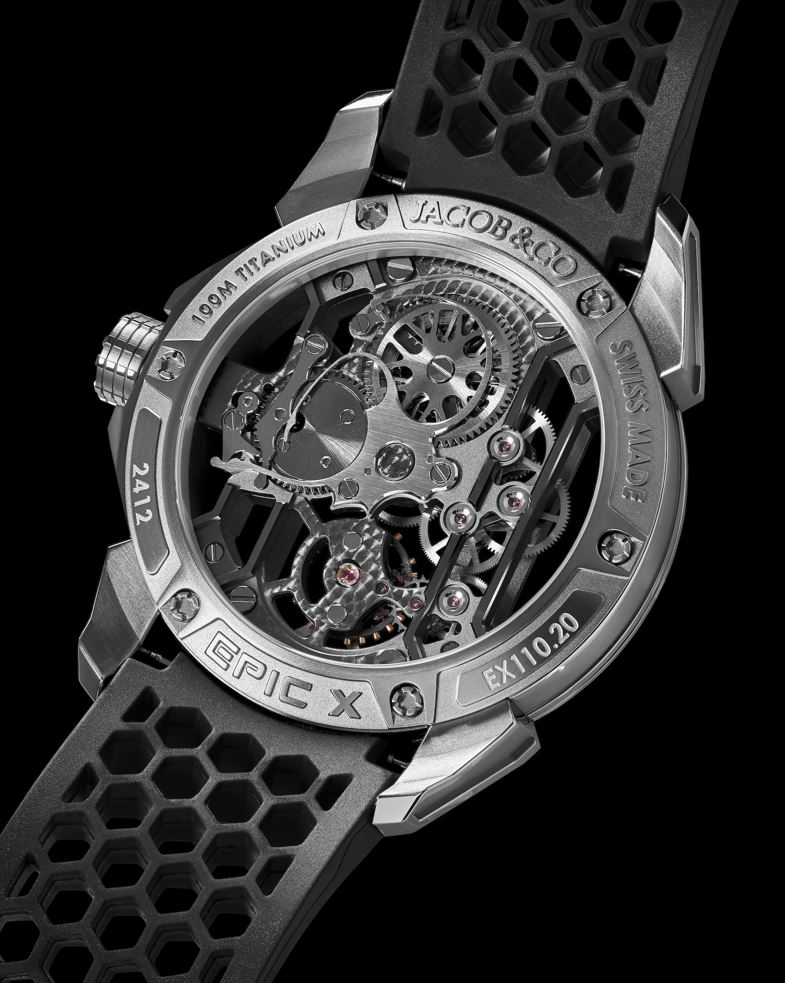 Jacob & Co
The Swiss watchmaker's Epic X collection is the epitome of watchmaking craftsmanship and innovation which has seen numerous iterations over the years. Skeletionising has been around for decades, yet the challenge remains to maintain the balance between performance and aesthetics, and it's safe to say that Jacob & Co has nailed that arena.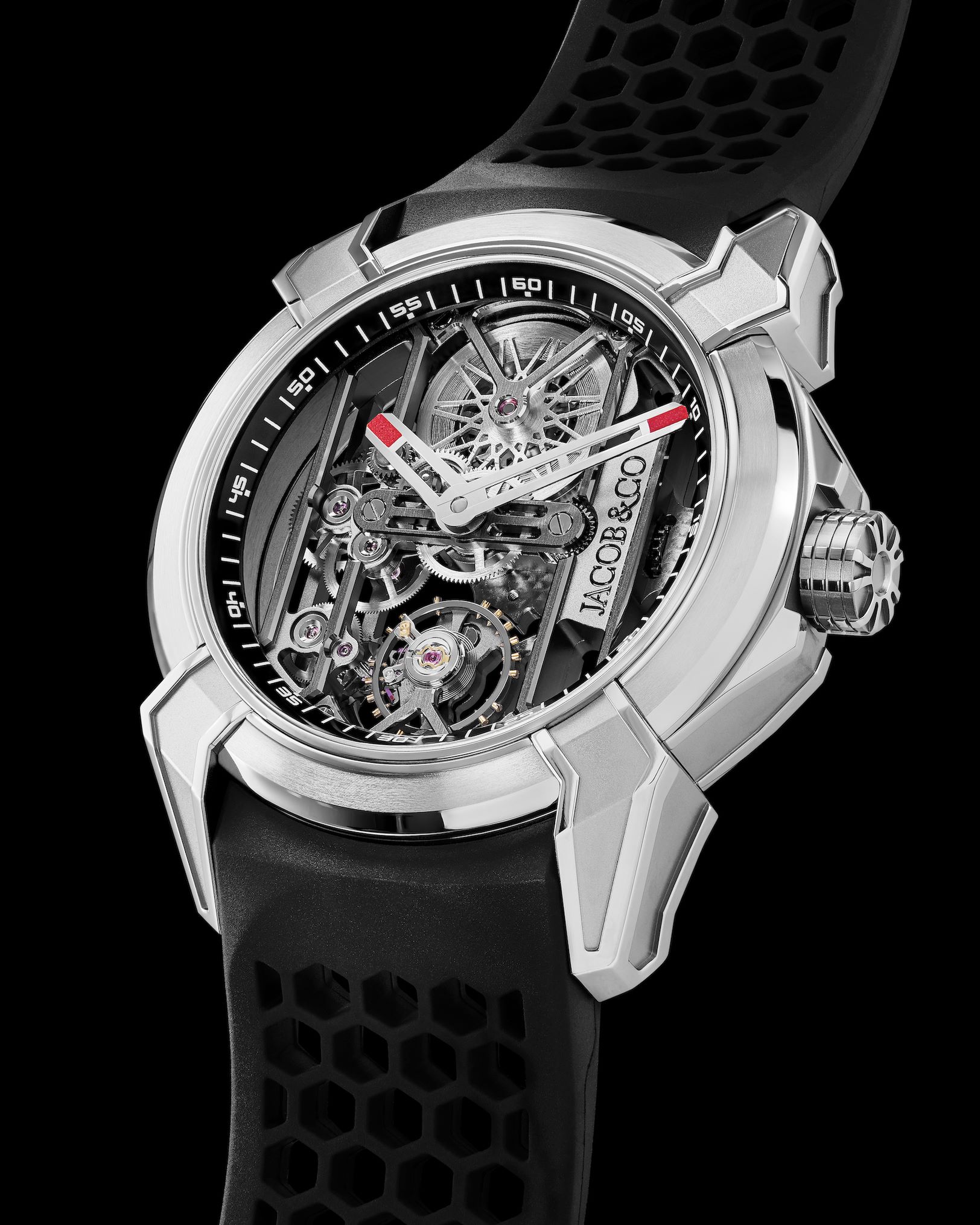 Offered in eccentric colours, using different metals like Titanium, Rose Gold, and Rhodium, every Epic X timepiece features a sapphire crystal that flaunts its astonishing movements. The latest is the Epic X Titanium which features a black Neoralithe inner ring striking a beautiful contrast with the anti-reflective sapphire crystal bezel accentuating the inner workings of over 158 components of the watch. The skeletonised leaf-shaped hands in the centre float over the mechanical splendour adding to its character.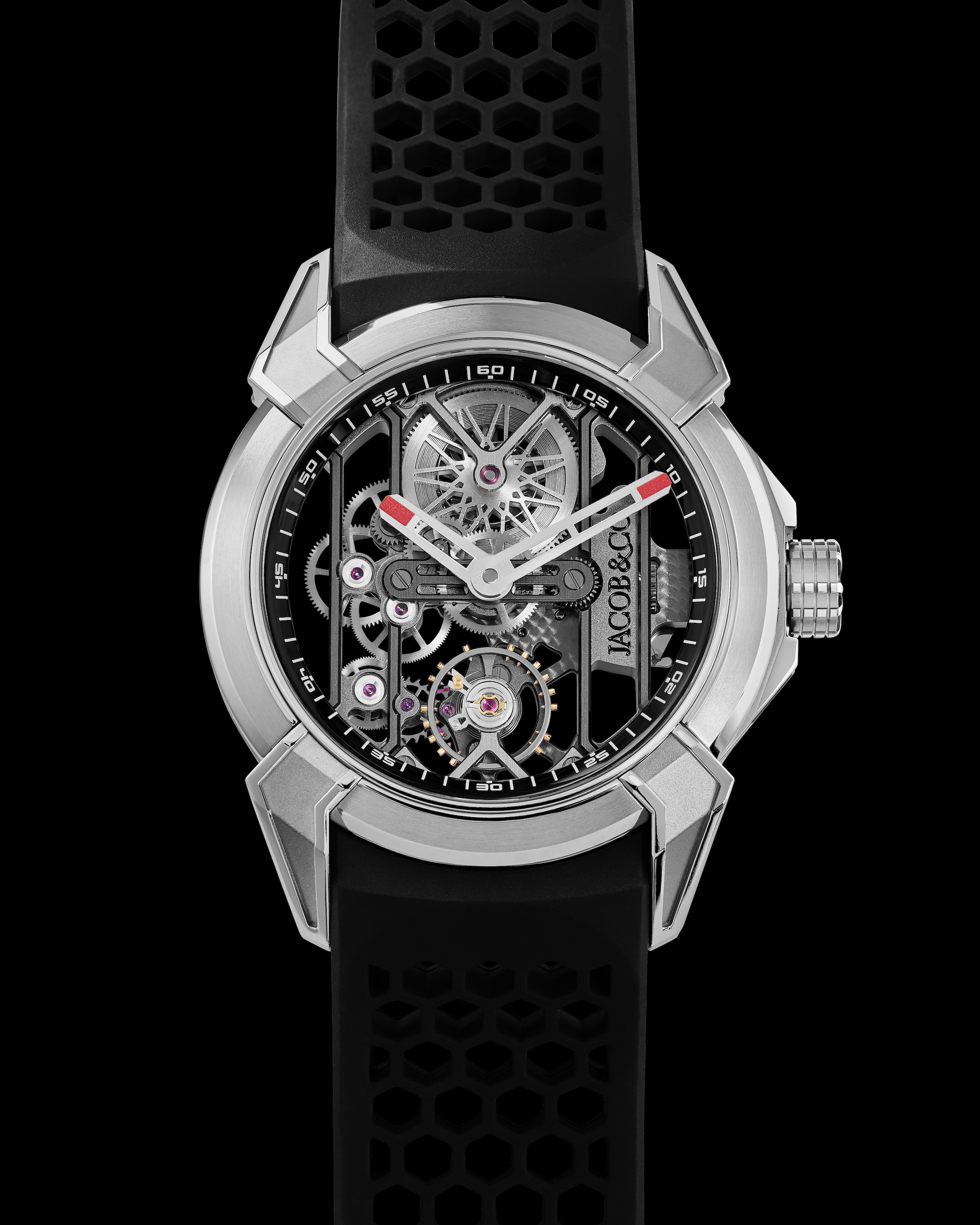 Jacob & Co
Featuring a Swiss-made automatic movement, the timepiece has a power reserve of up to a reliable 48 hours. The watch comes with a black rubber strap that is both classy and casual. The titanium folding buckle makes it cohesive and complete. The strap can be adjusted and fits wrist sizes up to 8.5 inches.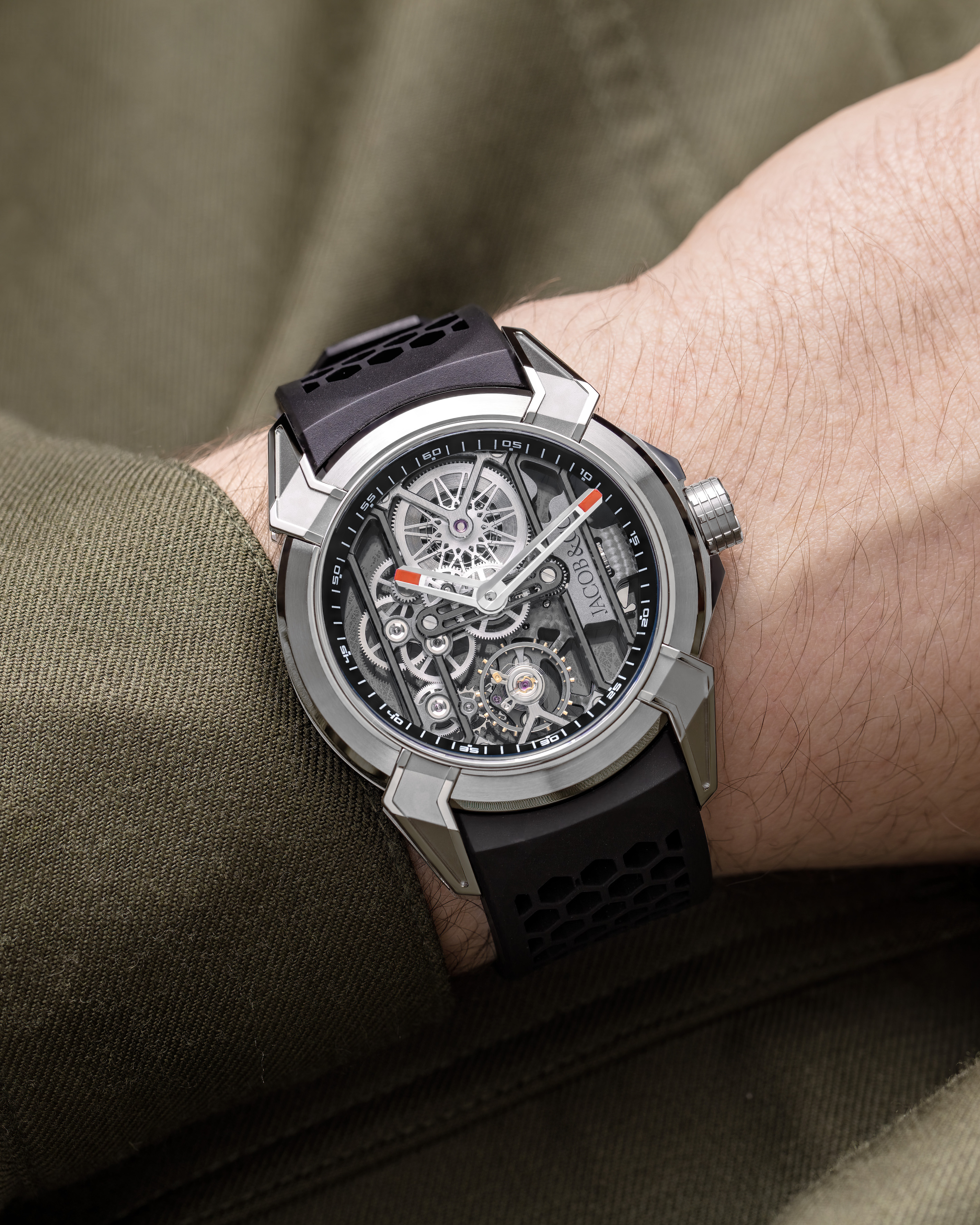 Jacob & Co
The Epic X Skeleton Titanium, with its powerful yet sophisticated design and the powerful 'X' detail, is a classy timepiece that will be your companion for business meetings as well as nightclubs. Priced at $22,000, it is a style statement given the horological finesse and craftsmanship.