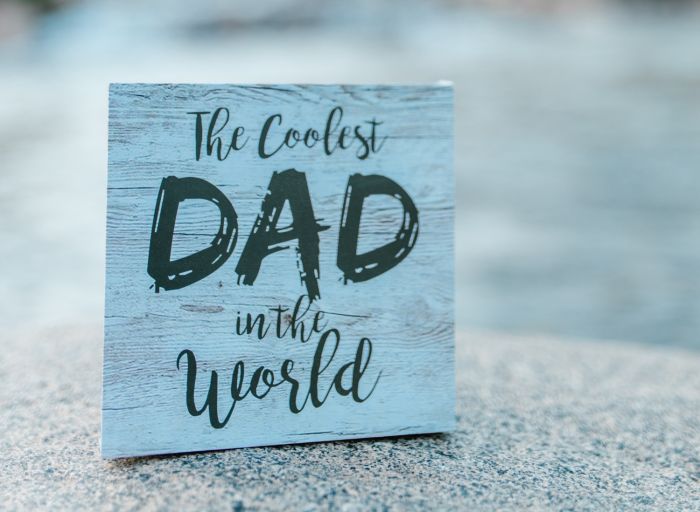 (credit: photo by RDNE Stock project)
You may ask yourself, what is so special about June 18, 2023? Well for fathers, it is the one day of the year that they look forward to, the day where they are center of attention. Father's Day is fast approaching and if you are stuck trying to buy something new, unique or special for the dad in your life, look no further than this curated list. Put a smile on your father's face, with gifts encompassing a variety of options from clothing, tech, shoes, sunglasses, a nostalgic video game and so much more.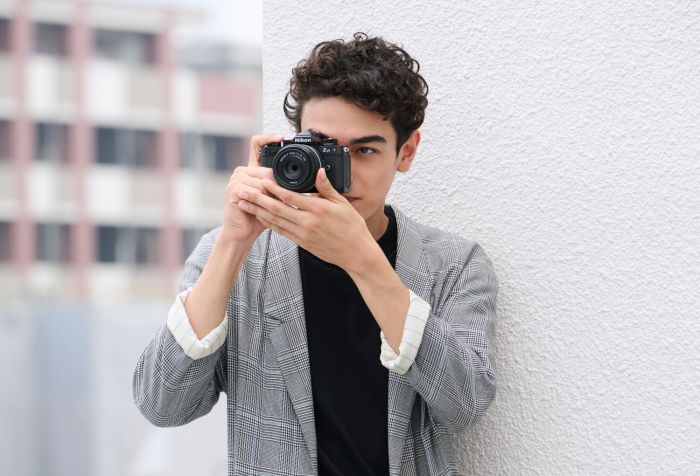 (credit: Nikon USA)
Built with a nostalgic design and cutting edge technology, Nikon Z fc ($1,099.95) is a mirrorless camera, built to capture your most iconic moments. Fusing a classic design from iconic Nikon cameras of the past with Z series technology, this camera is the perfect tool to snap high-quality images and videos for every family occasion. Available in seven stylish colors, the camera packs big image quality in its small size. Along with capturing 4K video with full-time eye detection, it boasts 20 creative picture controls to make each piece of content shine. Even in low light, the 20.9MP DX CMOS sensor paired with the EXPEED 6 engine presents clean, professional looking videos and stills.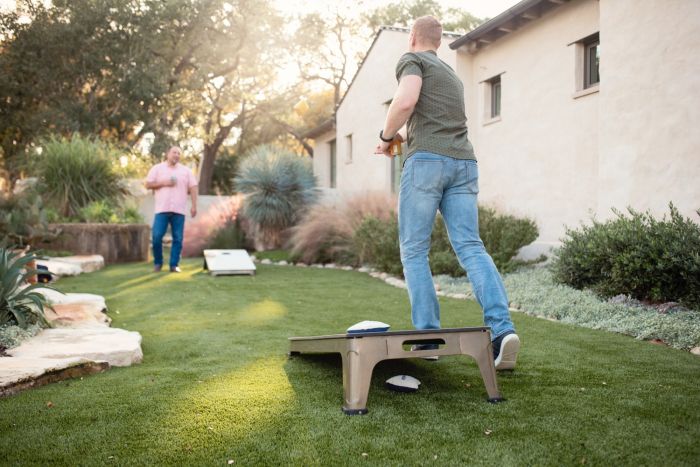 (credit: tupelo goods)
The All-Weather Cornhole Set ($1,190.00) will not only get dad's competitive juices flowing, it presents a permanent fixture in elegant landscapes. Available in four base colors, the design-forward cornhole set from Tupelo retains the authentic playability of a traditional wood set but can be left outside all season. Beauty meets durability, as these boards are engineered to last and feature a patent-pending shock-absorption system, providing exceptional gameplay. Paired with eight dual-sided fly-rite canvas bags, dad will soon master his backyard and be the envy of all neighbors. Add a personal touch with a monogram, custom text, or your own logo, prices start at $250.
(credit: Victrola)
If Dad still has a collection of his old vinyl, the Victrola Stream Onyx Works with Sonos Turntable ($599) is the perfect gift for him. This turntable works wirelessly with any Sonos system and features an advanced Audio Technica AT-VM95E cartridge for high-fidelity sound. Dad doesn't need to be a genius either to set up; simply plug in the turntable, complete a quick set-up process in the Victrola app, then you can access the turntable in the native Sonos app, and start listening with no additional equipment required. Because Victrola Stream Onyx fully integrates with the Sonos app, you can select auto-play or real-time playback zones and control the volume just like any other Sonos device. For a tactile experience, there is also a volume control knob that will adjust any active zones.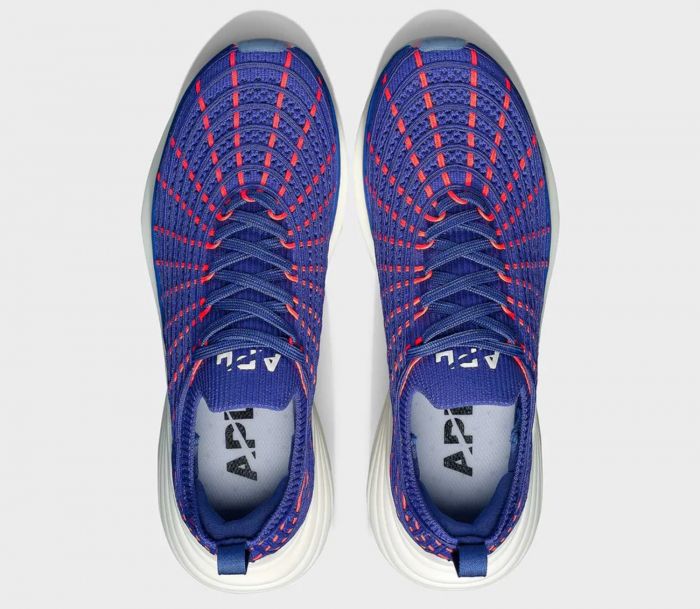 (credit: APL)
APL's TechLoom Zipline ($320) running shoes are Athletic Propulsion Labs' most advanced running shoe. Available in 15 colors, this running shoe puts together new construction techniques to further improve performance. Featuring a breathable single layer upper and APL FutureFoam® running midsole, specifically tuned for running the lightweight shoe offers breathability, cushioning and comfort. Along with providing both lateral and longitudinal support, the shoe has an internal 5mm Souffle sock liner for long-lasting and responsive cushioning. Weighing only 10 oz., this shoe will make Dad keep moving forward, as fast as he can.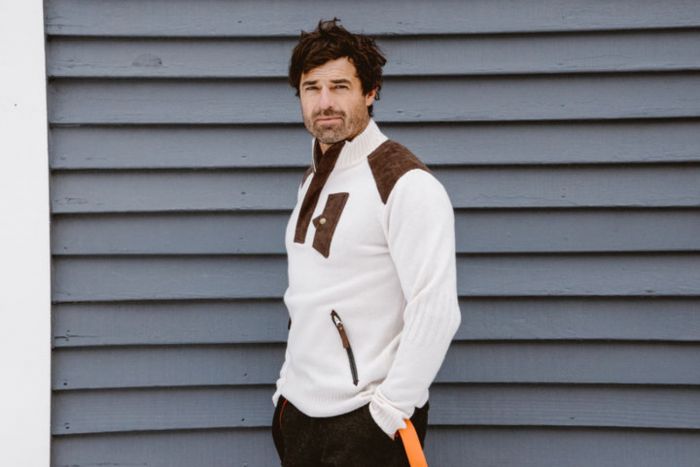 (credit: Makaela Herran @ Alps & Meters)
Available in three colors (navy, ivory and grey), Alps & Meters' High West Alpine Guide Sweater ($375) is a proper ski sweater, paying homage to the Founding Fathers of Western resort skiing in the United States.  Adopted by pioneering mountain guides within locales from Aspen to Chamonix, such classic knitwear garments are respected for their heavily tried and tested characteristics which cultivate centuries old technologies such as dense lambswool and rugged corduroy. An ideal mid-layer on or off the slopes in winter or during the chill of spring, this versatile sweater pairs perfectly with Dad's denim or slacks.  Equipped further with fitted hand cuffs and water resistance pockets at the chest and waist, Alps & Meters' Alpine Guide Sweater High West offers a quintessentially classic knitwear garment born from the rich and storied heritage of alpine sport.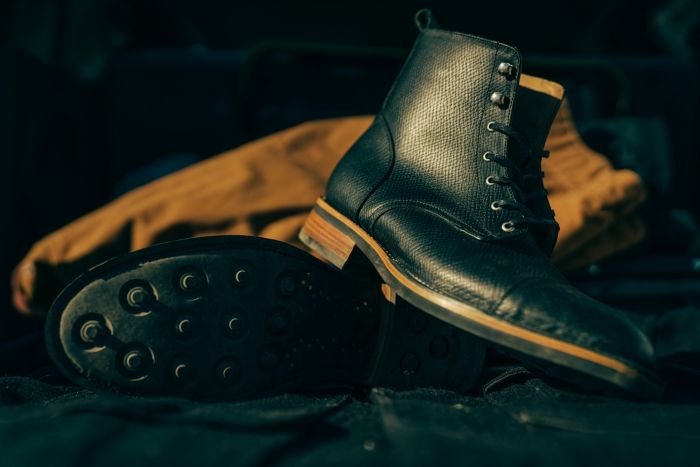 (credit: TAFT)
Crafted using black Horween Pioneer Reindeer leather and the highest quality materials, the Stitchdown Legacy Boot in Black Hatch ($495) presents a rugged yet refined look. Handmade by artisans in Mexico, the legacy boot features Stitchdown construction which leads to superior durability and comfort. The boots are naturally weather and water resistant and come with a natural leather midsole and for added flair, a brass-pegged waist along with a brown stacked leather heel with a Dr. Sole rubber top lift. The Stitchdown boots truly look better with wear. Crafting boots for the bold since 2015, TAFT recommends sizing 0.5 size down from your normal sneaker size for these boots. Add their shoe care kit ($75) or neutral shoe cream ($20) to ensure your boots look as good as they feel each step you take.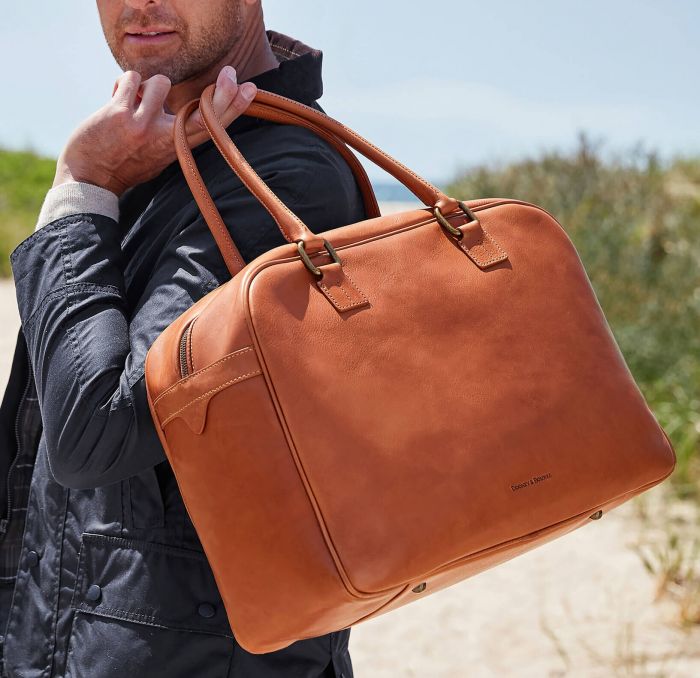 (credit: Courtesy of Dooney & Bourke)
If dad is a traveler and needs a stylish to-go bag for his short trips, the Florentine Bowler Duffle ($598.00) from Dooney & Burke is a no-brainer. Available in three colors (natural, black and chestnut), this durable duffle features hand-stitched 8" drop handles and is made from Italian Vacchetta leather. Whether dad is on a business trip or a short getaway, he will be able to fit the essentials in this bag which measures 12′ H x 8′ W x 21.5′ L and includes one inside zip pocket and three interior pockets for organized packing.
(credit: Arcade1Up)
Available online from PacSun, the Arcade1Up NBA JAM 2 Player Countercade® Game ($229.99) is a great addition to dad's man cave. Compact in size to fit all countertops, this retro game will bring some nostalgic fun for dad. With an easy no-assembly setup, this counter-cade game is complete with an 8′ LCD screen, adjustable variable volume and presents authentic gaming at its finest. complete with authentic artwork and real-feel features, games included: NBA Jam and NBA Jam Tournament Edition and NBA Hang Time.
(credit: courtesy of GlassesUSA.com)
If dad is looking for a pair of sunglasses for the upcoming Summer season, look no further than Oliver Peoples OV5217S Gregory Peck ($486) from GlassesUSA.com, the largest and fastest growing, leading eyewear retailer in the United States, using advanced technology tools so customers can easily shop online to find the perfect pair of glasses individually catered to every person's needs. The eyewear brand collaborated with the Gregory Peck estate to present these stylish and classy sunglasses with a tortoise frame. Drawing inspiration from the style Gregory Peck wore in 'To Kill a Mockingbird', the sunglasses feature a keyhole bridge, smart metal accents and molded nose pads for comfort. Easily try them on from the comfort of your home using GlassesUSA.com's Virtual Try-On Feature to accurately see how the frames will look on your face.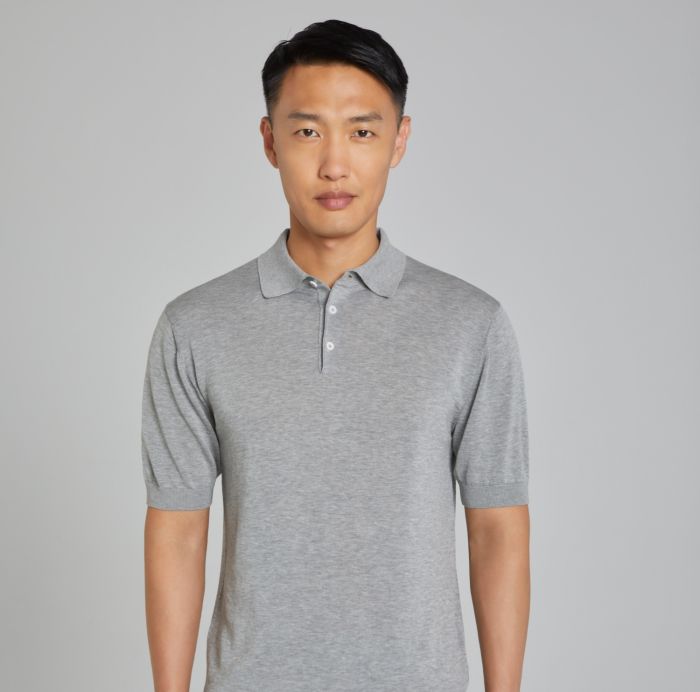 (credit: Jack Victor)
The SetiCo Cotton and Silk Knit Polo ($228) is made with a custom blend of GOTS certified organic cotton and mulberry silk, promising supreme comfort. Offering year-round versatility and style, this short sleeve polo shirt presents a contemporary fit to match with a pair of slacks and the ribbed collar has been specially designed to sit well under a tailored jacket, perfect for the lifestyle of the modern father. Available in plum, grey, light blue and navy, the polo by Jack Victor is made in Italy and is 'fully fashioned', meaning that each piece (front, back, sleeves, trims) is individually created before all components are meticulously linked together.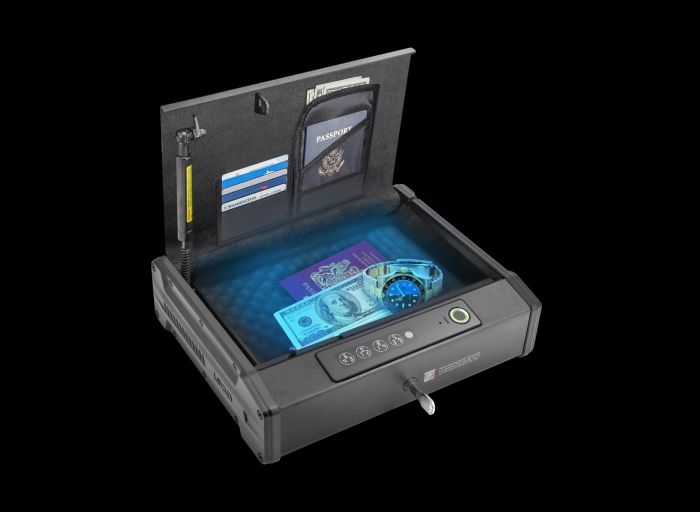 (credit: Lockly)
All of dad's essentials are now completely safe with Lockly Smart Safe ($349.99). Made of fortified 2.5mm alloy steel, this smart-safe features a hack-proof digital patented PIN Genie® touchscreen and biometric fingerprint sensor which can store up to 99 fingerprints. With the ability to recognize fingerprints in less than 0.3sec, access and grab your valuables in case of an emergency, while it also has a duress finger alert for extra security. Fully controllable with your smartphone and the free Lockly App, this item is for pre-order only and is expected to ship in June 2023.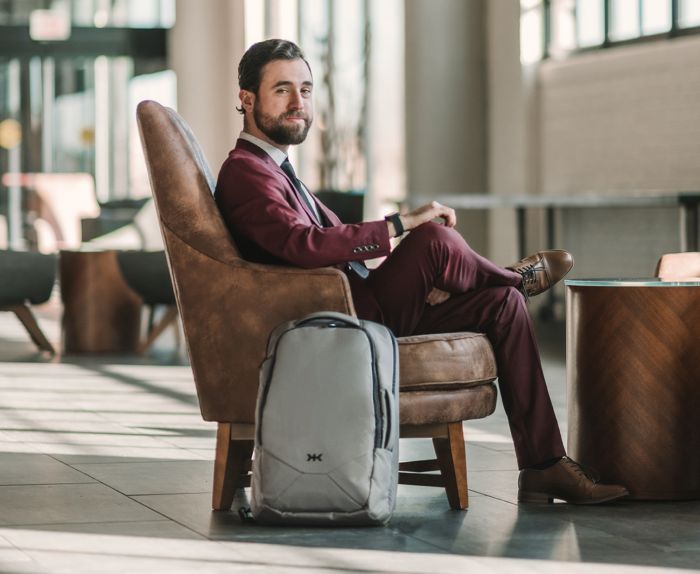 (credit: Knack)
Designed to seamlessly transition between various aspects of life, the Series 2: Large Expandable Knack Pack ($295.00) will turn dad into a one bag man. Its intelligently designed expandable suitcase compartment and organizational pockets make it so dad can seamlessly transition between various aspects of life, whether it's the office, the gym or a weekend getaway. Some of the features include a dedicated, padded compartment for laptops and tablets, an anti-RFID pocket, an external bottom pocket for cables and a side-zip water bottle pocket. The patent-pending expandable suitcase compartment expands to a capacity of 46 liters, allowing dad to fit three-to-four outfits and still carry the bag on as it meets most global airlines' carry-on dimensions even when expanded.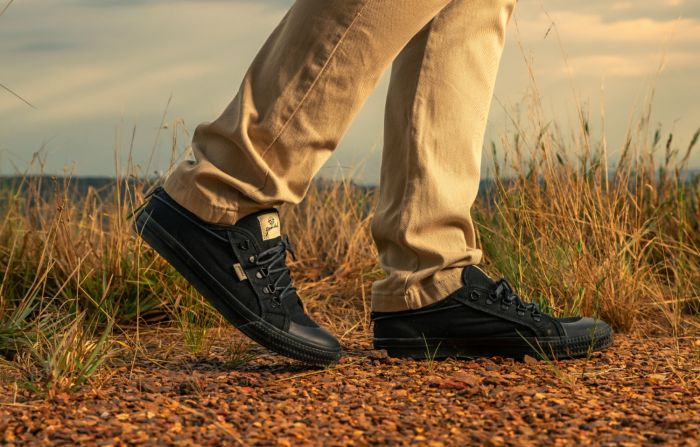 (credit: Grounded People)
Priding themselves in a cruelty-free production process, Grounded People's 'São Paulo' collection is PETA-approved vegan. Available in either a low-top (Campinas or Matao) or high-top (Jundiai or Franca) in black or khaki, each shoe sole in this trendy collection is made from either recycled car tires, rubber trees, or from 100% premium recycled cotton, depending on the style. Named after a Brazilian city Campinas ($179) is their black low-top made for the urban jungle. Almost entirely made by hand, these shoes are quick, nimble, and comfortable and come with a five-year warranty. To add a little more flair to these shoes, they also offer free additional charity laces in 11 different colors.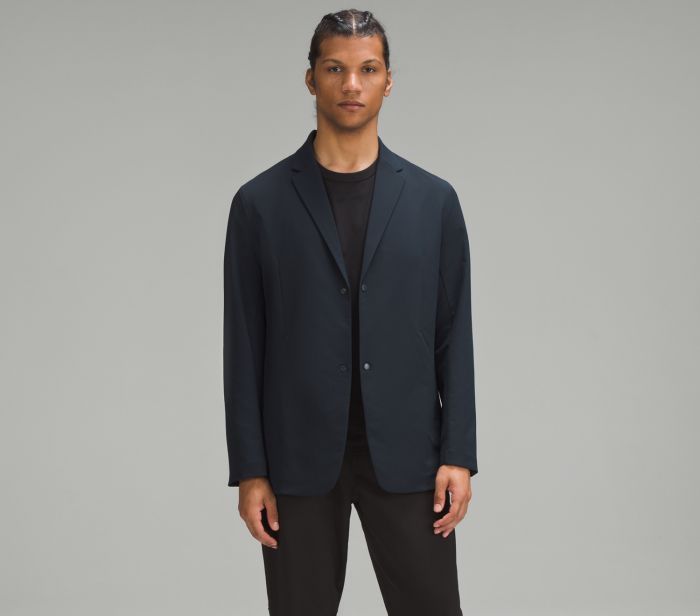 (credit: lululemon)
Designed for those on-the-move, the New Venture Blazer ($198) from lululemon is lightweight and is designed to skim the body from chest to waist. Made with water-repellent, two-way stretch softly textured fabric (77% Polyester, 23% Elastomultiester), the blazer comes in three colors, classic navy, bone (white) and black. With an internal pocket for your phone, or passport, and zippered pockets on the front, all of dad's essentials will be safe and secure, all with keeping the jackets slim fit look. Versatile enough to wear with slacks to a business meeting or with a pair of jeans for a night out, this blazer will propel dad to proceed with new ventures with supreme confidence.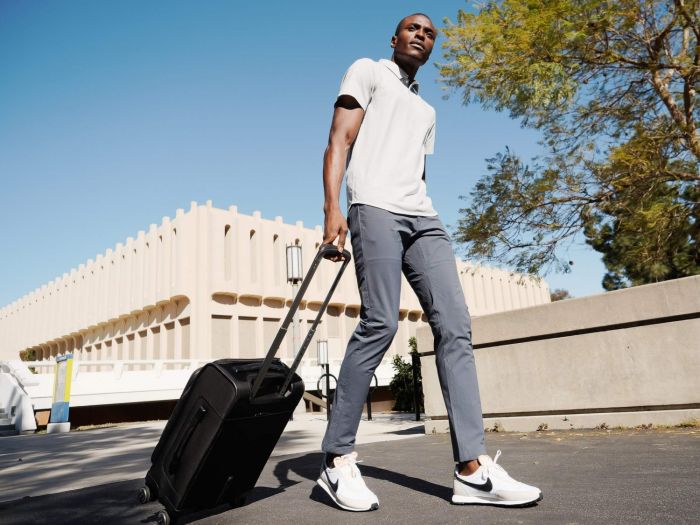 (credit: Western Rise)
Western Rise's Evolution Pant 2.0 ($128) is perfect for travel, outdoors, and every day. Presenting the next evolution of jeans, the company's best-selling pant comes in six colors and sizes 28 to 40. Made with lightweight and durable four-way stretch Evolution® fabric, these will be the only pants dad will need. From travel, dinners out, the office and even out hiking, these pantsw are built to go everywhere. Featuring a media and secure wallet pocket and stretch waistband, these pants are water and stain resistant and highly breathable. Ready for anything, these pants will be dad's go-to pants for any situation.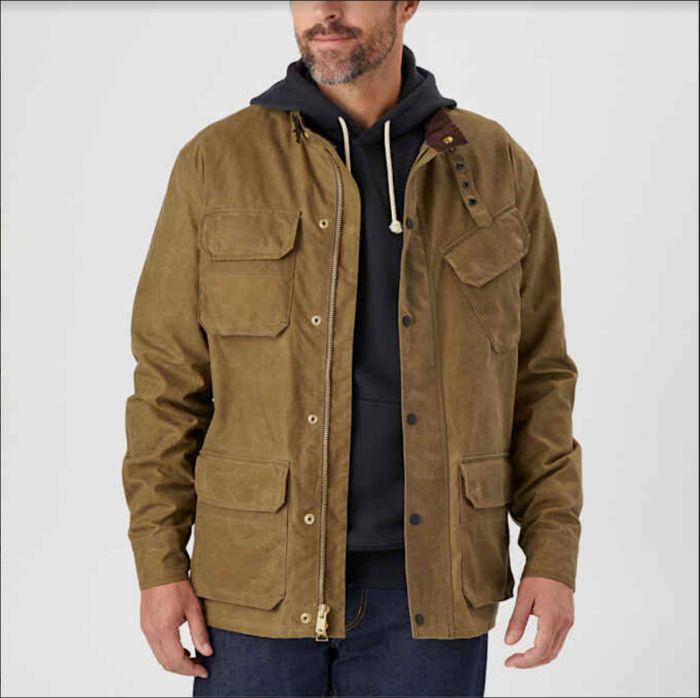 (credit: Duluth Trading Co.)
Duluth Trading Co.'s Best Made Waxed Cotton Jacket ($299.50) was designed to inspire any and all adventures. Made to embrace off-road trails, all whilst still stylish enough to wear out with a pair of jeans or slacks, this jacket will support dad on whatever journey the day has in store. The waxed cotton fabric used for this jacket comes from the global leaders of waxed cotton production, the historic British Millerain®, who use nearly 150 years of history to produce this fine product. Along with four pockets on the front, other design features include snap cuffs for adjustability and a throat latch. The jacket is water repellent and coated with a lining that makes it so the jacket never requires re-waxing.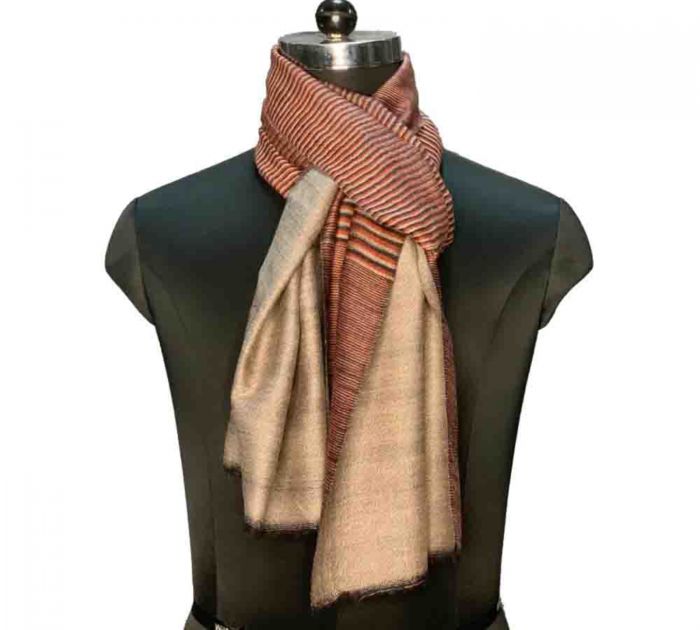 (credit: Changpa Pashmina)
If dad needs to add a little flair to his outfit, the Pure Pashmina Dual Tone Rust and Beige Reversible Scarf ($140.00) will surely become his new favorite wardrobe accessory. Presenting a more casual, yet distinguished look, the Pashmina scarf can be paired with anything, from a jacket to an overcoat to a pullover. Made by artisans from Kashmir, India, the 100% pure Pashmina scarf in hues of rust and beige is reversible, so you effectively get two scarves for the price of one. Located in the foothills of the Himalayas in India, Changpa Pashmina sources all their products directly from Kashmiri craftsmen.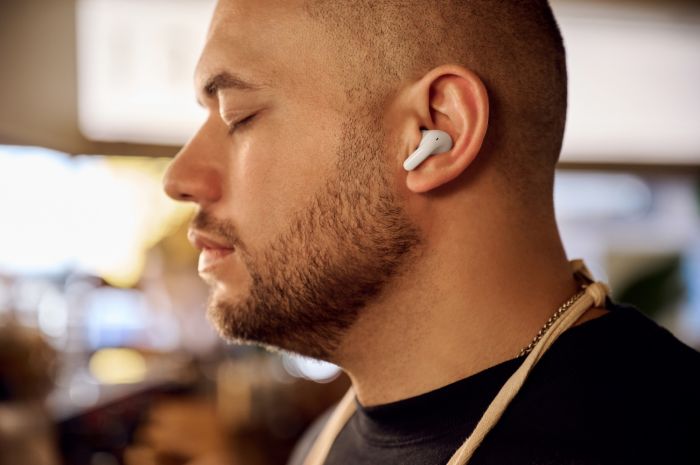 (credit: LG Electronics)
Available in white or black, the LG TONE Free T90 ($179.99) wireless Bluetooth earbudsis the world's first Dolby Atmos® wireless earbuds that enhance listening experiences with Dolby Head Tracking™. Presenting premium dynamic sound, the earbuds are the first wearable with an integrated audio virtualizer making you feel always in the center of the scene. The reinforced Graphene driver lifts audio clarity and the earbuds while its four-microphone system recognizes what type of conversation you're having and adjusts the microphone to the just-right noise cancellation. Best of all, they allow for up to 29 hours of play time with the charging case.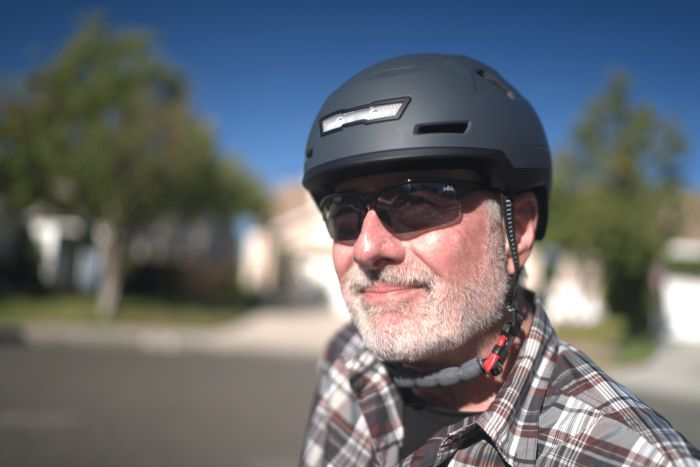 (credit: Chris Miyamoto)
Xnito ($150) is a top-of-the-line eVehicle (eBike, eScooter, etc.) helmet offering seven distinct styles to match your dad's groove. Thelightweight helmet is designed to withstand impacts at higher speeds while itswaterproof front and rear LED lights have up to 10 hours of battery life with three flashing modes. It passesNTA 8776 certification, which is rated to protect riders up to 28 mph, perfect for people who own Class 3 electric vehicles and for anyone who wants superior head protection day or night. Along with being stylish, their helmet offers more protection at the temple as well as greater coverage area on the back of the head, to ensure dad is safe wherever his ride may take him.