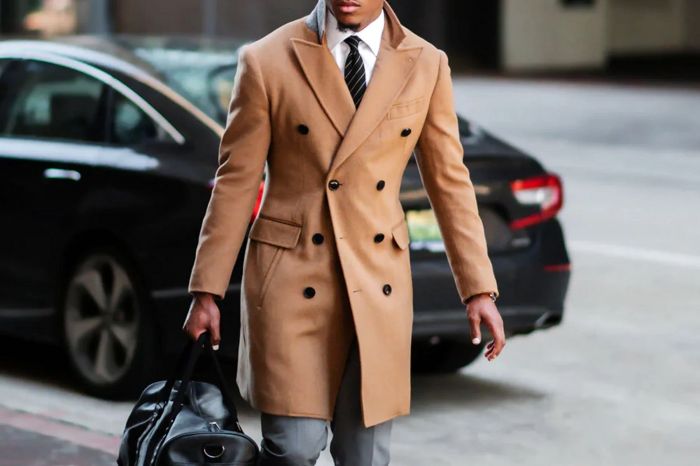 From JustLuxe content partner Southern Gents.
If there is one piece of outerwear EVERY Gentleman should own, it's without a doubt a camel topcoat. This is arguably the most versatile piece one can own during cooler temperatures, simply because, it's such an easy item to wear, and pulls together just about any look effortlessly.
Whether you're heading to the office, or a night out with the guys, look no further. We've compiled a short list of styles to get the very best out of this wardrobe staple. 
1. The Office/Business Look
Almost any professional suiting combo will look exceptionally well under your camel topcoat. And if suits aren't your typical office attire, not to worry. This speaks to the versatility of the Camel coat, as it pairs seamlessly with both professional & business casual ensembles.  Opt for a pair of suit trousers, a sleek turtle neck, and you've got yourself a relaxed yet professional ensemble. Add a pair of oxfords, monk straps, tassel, or penny loafers and you're ready to take on the lower temperatures with class.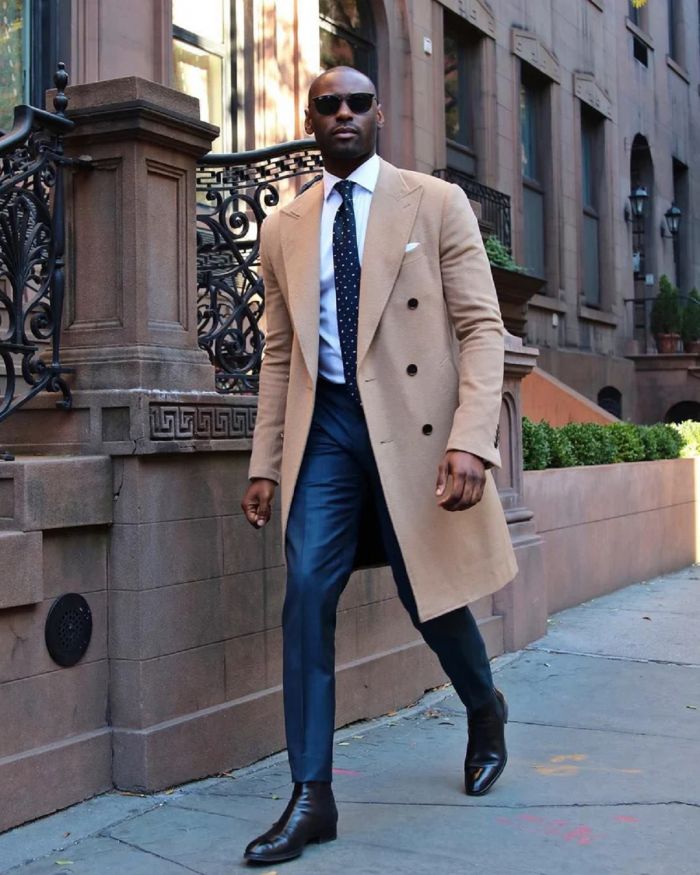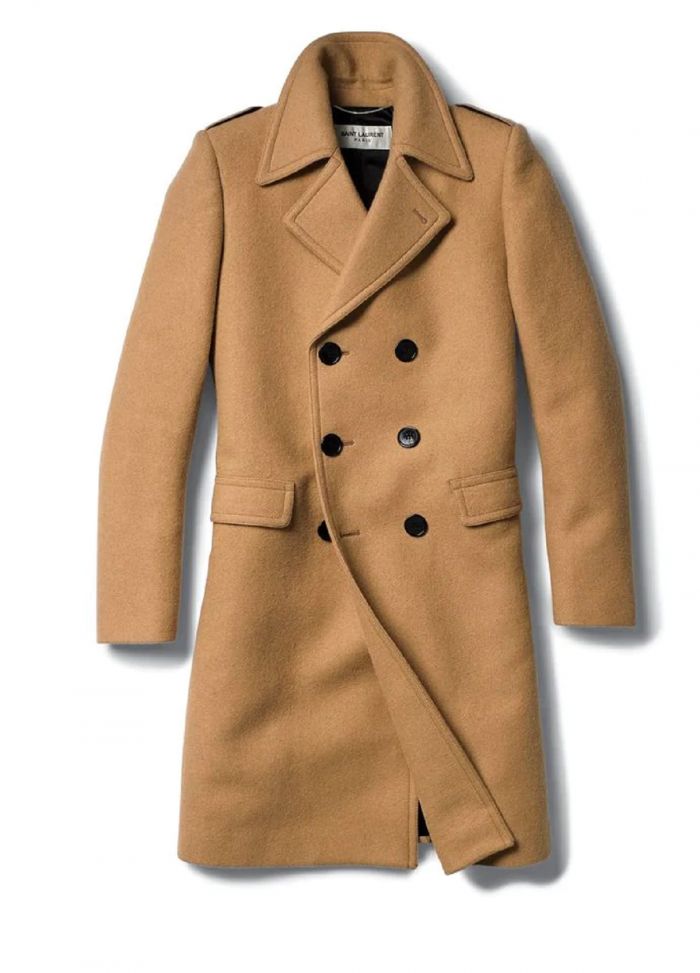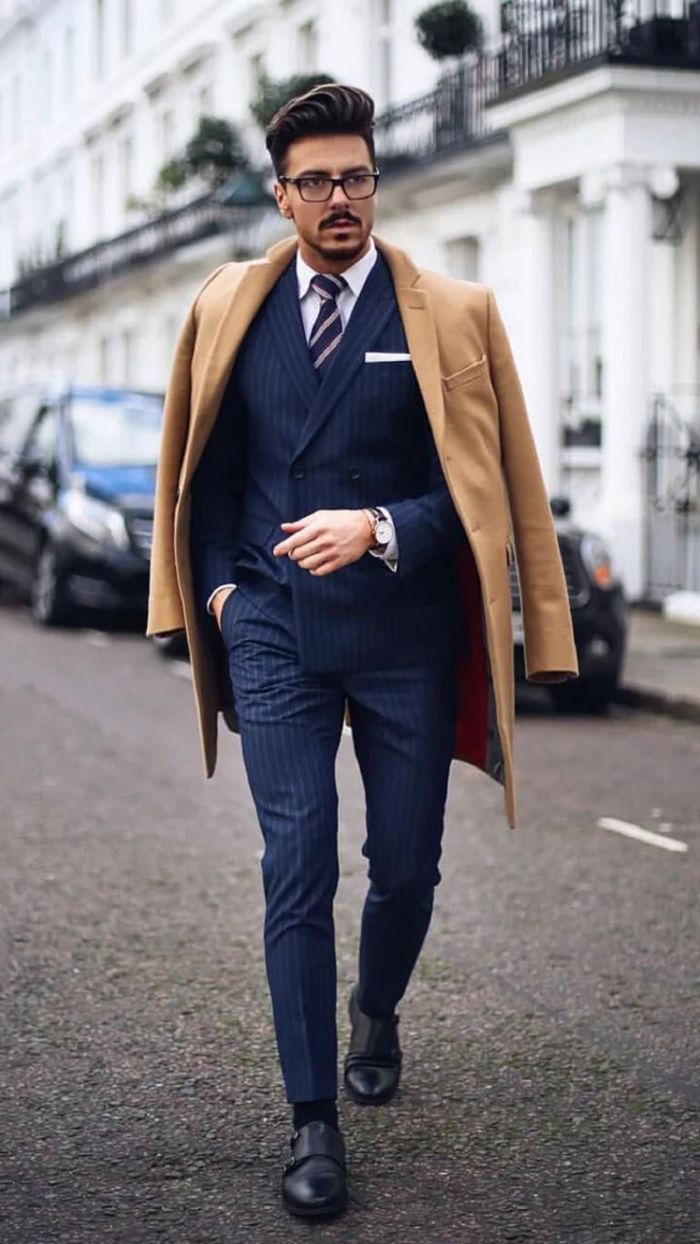 2. Off Duty yet Dapper
So you're off the clock and looking to score a good time. Awesome! Simply grab your favorite turtleneck or crew neck sweater, slim-fitting denim, and a pair of loafers, Chelsea boots, or non-athletic/vintage sneakers. Khakis or Chinos are also a great choice here.
A patterned scarf is always a nice touch. You'll look distinguished with this GQ casual ensemble, and you'll certainly be sure to turn a few heads.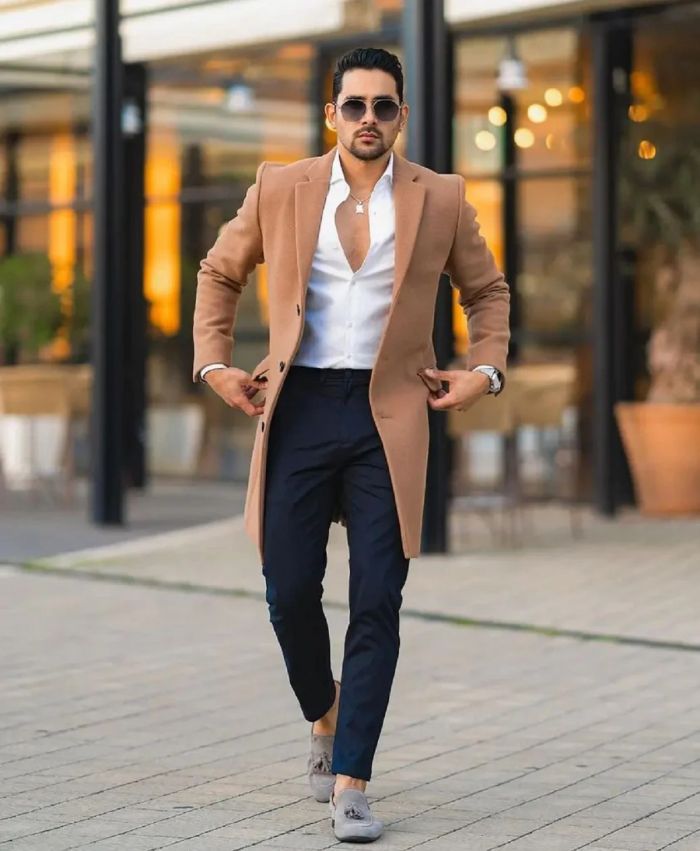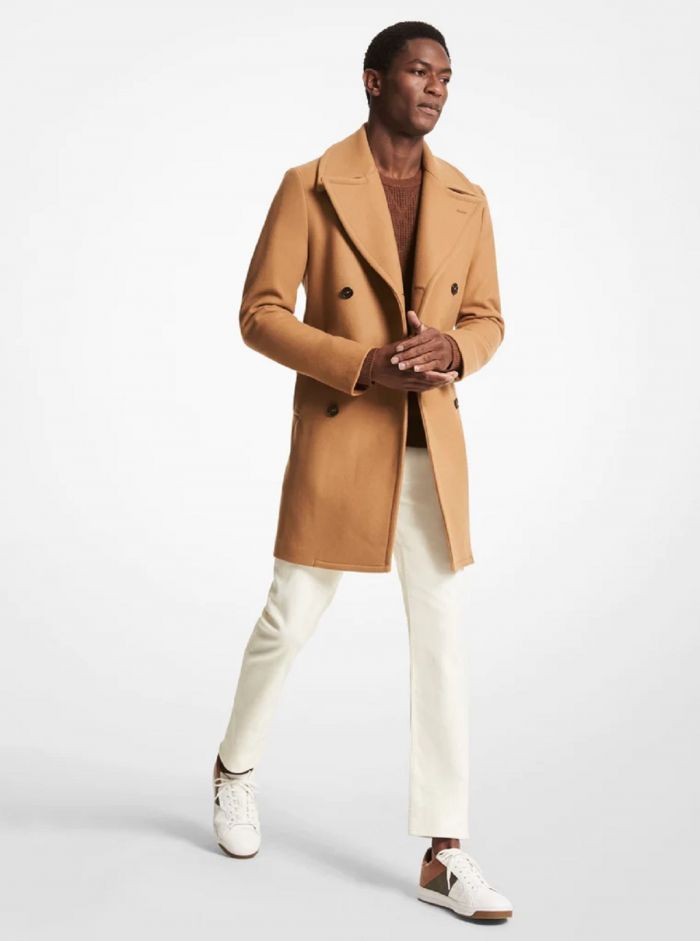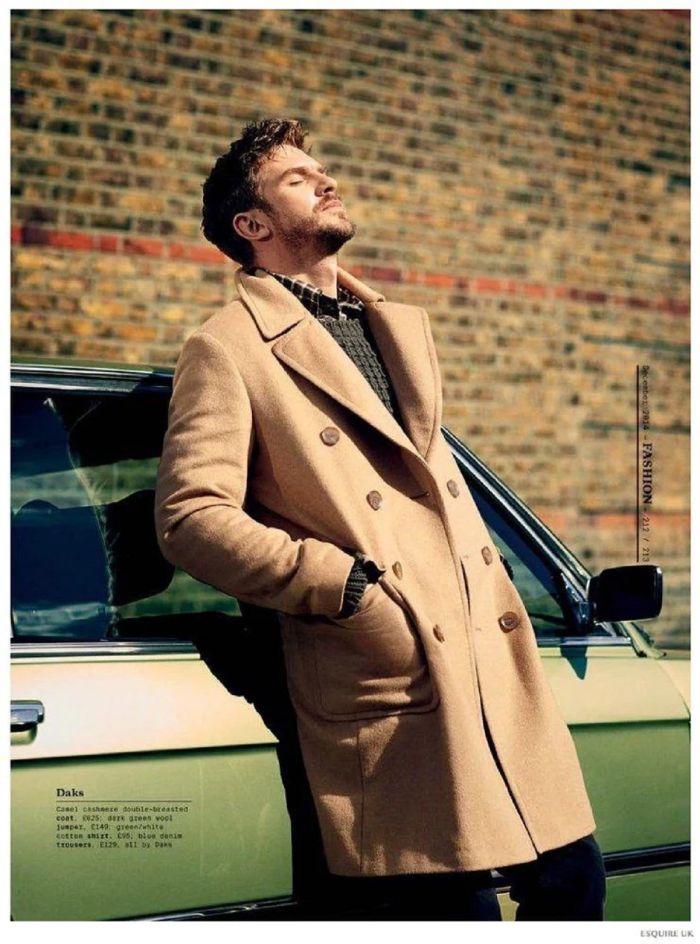 3. Street Style Gentleman
How about kicking it with the fellas at your favorite sports bar? Time to lose the dressier elements of your wardrobe, and keep things comfortable yet stylish.
For cooler temperatures, throw on a hoodie as a base layer, and a pair of medium to light-wash distressed jeans. For footwear, your favorite pair of athletic high-top sneakers, Chelseas, or lug-sole boots immediately ties it all together.
It's time to kick back & relax, so don't forget to throw on some accessories. A color-blocking ball cap, beanie, or slicing fedora will be sure to take things to the next level.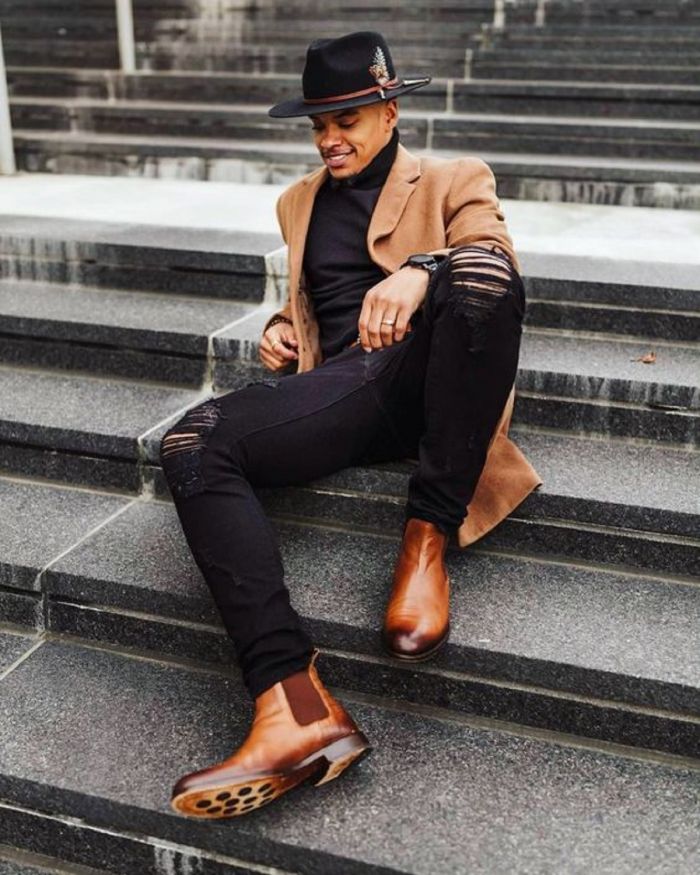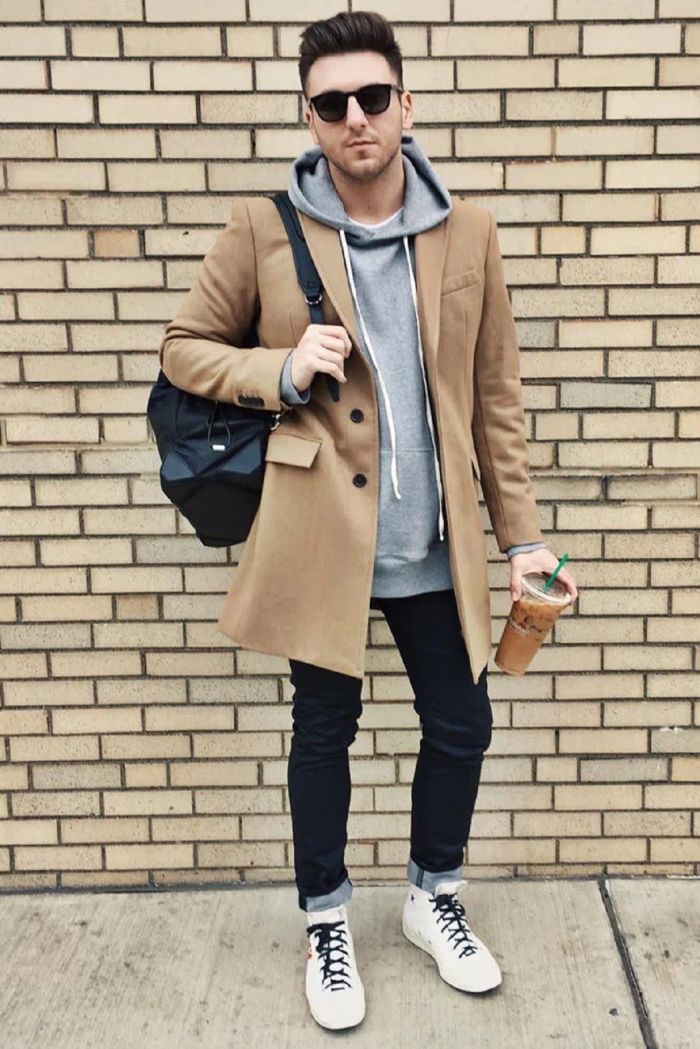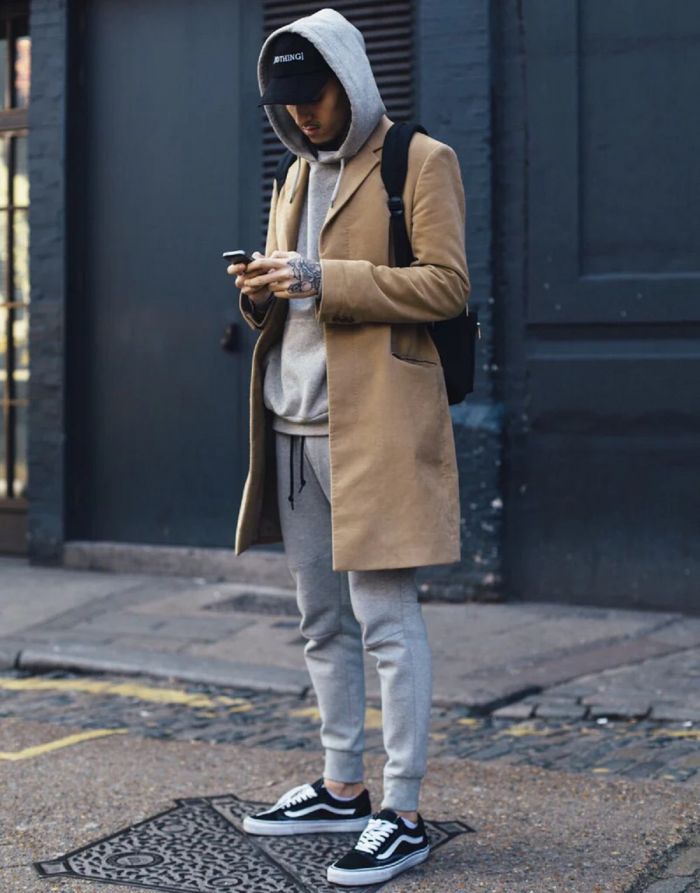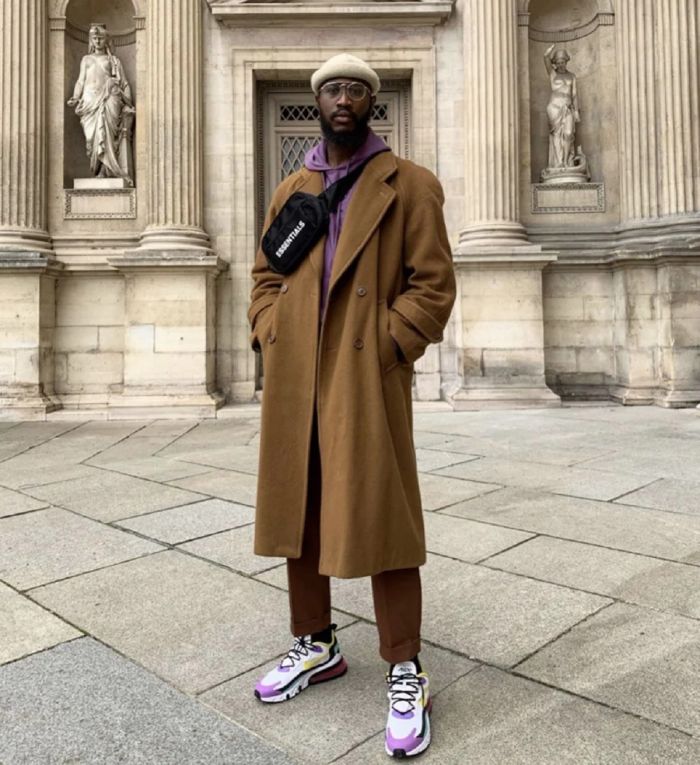 Contrary to popular opinion, style is a true freedom of self-expression, so don't always feel the need to play it safe. A camel coat is hands down a staple that every Gent should own. Get creative with how you decide to wear your coat and do it with confidence.
Once again, we hope that you have enjoyed this read and we have inspired you to style your own camel coat look. 
As always, we'll love to hear your suggestions on what style topics you gents would like to see covered. Simply leave a comment below, and stay tuned for what's to come. Have a great week… Cheers!
Sincerely,
The Gents
Items in this blog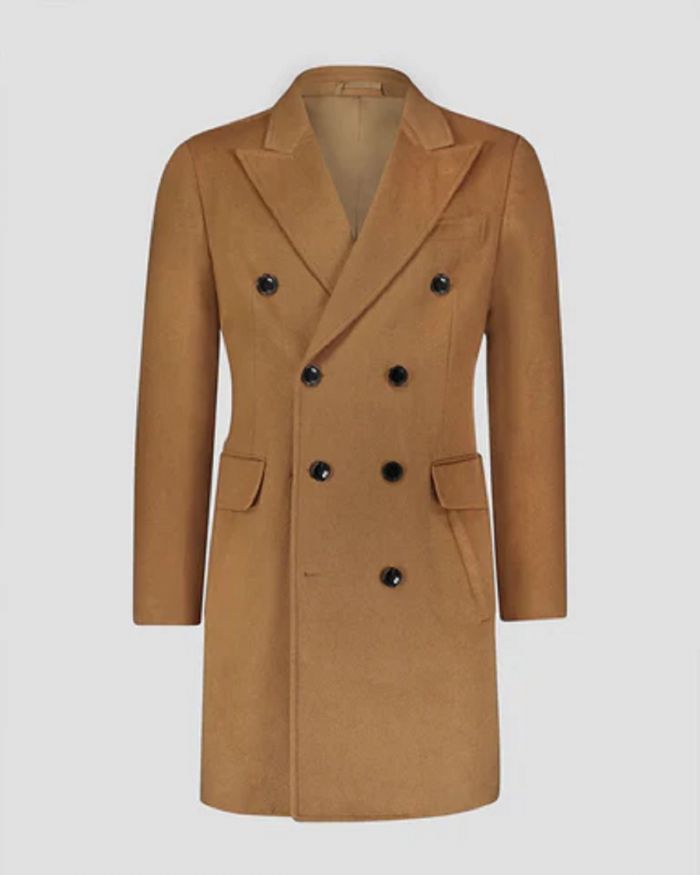 SG MEN'S ANNIVERSARY V DOUBLE-BREASTED TOPCOAT – CAMEL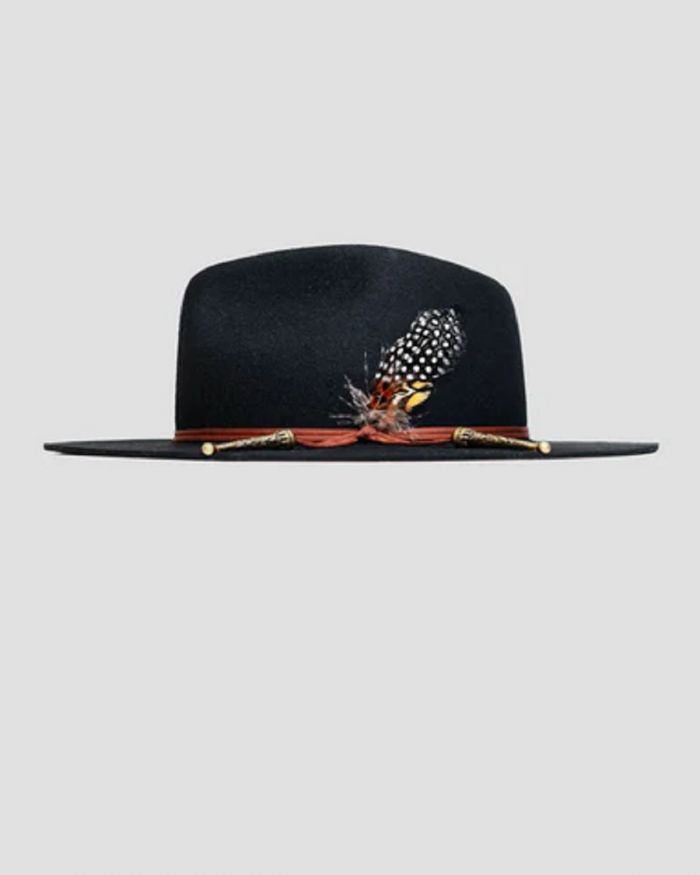 SG LONE STAR FEDORA HAT – BLACK